U.S. Chief Judge Lee Rosenthal of Houston issued a temporary restraining order Thursday afternoon prohibiting federal immigration officials from deporting a Honduran woman who came to the U.S. last month with her daughter after being tortured and persecuted in her homeland.
The official written decision will not be issued until Friday, but lawyers involved in the case say that Chief Judge Rosenthal ordered the Trump administration to halt all deportation efforts against the woman, who is identified in court records as Jane Doe.
While the case is technically about only one mother, who is being held in a detention center in South Texas, and her 12-year-old daughter, who is housed in a facility in Florida, lawyers involved in the litigation believe that the impact could be far-reaching.
By issuing the TRO, Chief Judge Rosenthal ruled that federal district courts have jurisdiction to determine whether federal immigration officials are providing due process to those seeking asylum in the U.S.
The case also has the potential, according to legal experts, for a federal judge in Texas to establish much needed oversight of the federal government's procedures and actions in enforcing its so-called zero tolerance immigration policy.
"In issuing this TRO, Judge Rosenthal is saying that federal district courts in Texas do have jurisdiction to step in and determine whether individuals are being afforded their rights to due process," says Haynes and Boone partner Emily Black, who is representing Jane Doe on a pro bono basis. "There is no doubt that her due process rights were violated."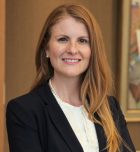 Black and other lawyers for Haynes and Boone filed the lawsuit Wednesday in the U.S. District Court for the Southern District of Texas. The case was assigned to Chief Judge Rosenthal, who is one of the most widely respected trial court judges in the U.S.
Federal documents show that the mother fled Honduras with her daughter earlier this year because they were repeated victims of violence at the hands of people close to local police and government officials. Court records also show that the woman and her daughter were repeatedly threatened with their life by violent gang members protected by Honduran police.
The mother and her daughter crossed the border in early June, where lawyers say she immediately asked for asylum.
"After entering the country, our client was forcibly separated from her child — a 12-year-old with whom our client has had virtually no contact for more than a month — and has faced a rushed and bewildering removal process in which we believe she has not been afforded the basic level of procedural due process enshrined in federal law," says Haynes and Boone partner Leslie Thorne.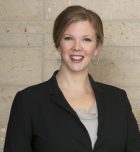 Court records state that federal immigration officials refused to allow the mother to talk with her daughter for several weeks. When she was told that she could talk with her daughter by phone, federal immigration officials required that she pay for the long-distance phone call, but she had no money.
When the Honduran mother told immigration officials that she feared for her life and the life of her daughter if they returned to their homeland, she was quickly given what is known as a "credible fear interview" by an asylum officer.
"However, the interview was substantively and procedurally deficient," court records state. "Among other things, plaintiff did not receive an adequate explanation of the proceedings and did not fully understand their import. Plaintiff was prevented from fully explaining her case — including the crucial fact that her tormentors are closely tied to Honduran government and police officials, and that they can and have abused her and threatened her and [her daughter] with impunity."
The lawsuit states that the asylum officer also "repeatedly mischaracterized" the woman's answers and recorded them improperly.
The result, according to federal court documents, is that asylum officer "improperly and incorrectly determined that Plaintiff was ineligible for asylum because she had no credible fear of a cognizable harm in Honduras that would warrant relief under federal asylum laws."
Lawyers told Chief Judge Rosenthal Thursday that the asylum officer asked the Honduran mother during the phone interview "to waive her right to have this determination reviewed by an immigration judge."
"Plaintiff did not understand the ramifications of his question and, in light of the harrowing experiences surrounding her detention and the devastating impact of the forced separation on her daughter, she orally indicated that she did not intend to appeal," the lawsuit states. "At the time, she believed that it was the only way she could ensure that she would be timely reunited with her daughter."
When the mother later learned that her waiver of review by an immigration judge could lead to her removal without further process, she immediately wrote a letter in which she requested that an immigration judge review her eligibility for asylum, including the negative credible fear finding.
"Since then, ICE officers have indicated that they are coordinating with the Honduran consulate to arrange for the immediate removal of plaintiff and her daughter," court records state. "They have indicated that they will not honor Plaintiff's IJ Request because she signed a form that purports to waive the right to review by the immigration judge, despite the fact that defendants know that plaintiff signed the form under duress and without understanding the import of — or even the words in — the document."
Lawyers for Haynes and Boone said that they only learned about the Honduran woman's case last week when their lawyers were advising detainees at the Port Isabel Detention Center near McAllen. They said that immigration officials have not responded to their multiple efforts to discuss their client's issues.
"Defendants' actions, including repeated intimidation tactics and the unlawful separation of plaintiff from her daughter, have deprived plaintiff of her right to due process, as well as her statutory rights to make an asylum claim in the face of persecution," the lawsuit states.
Haynes and Boone, a corporate law firm based in Dallas, is currently representing 20 detainees.
Thorne said that the federal government's treatment of their client in this case – especially after she filed an appeal of the negative finding on her asylum claim.
"Instead of granting that request—as required under the law—our client has been moved into expedited removal proceedings," Thorne said. "Like so many refugees currently in custody at the Texas border, our client faces imminent deportation despite the fact that she has had no meaningful opportunity to explain the shocking violence that forced her to travel thousands of miles in search of protection—the very type of violence our asylum laws were intended to address.
"After visiting the detention facilities and meeting with the detainees, it is our observation that our government is disregarding fundamental laws in the name of expediency — with horrible consequences for countless families," Thorne said.