BP announced Tuesday that it agreed to sell its entire business in Alaska to Hilcorp Alaska, a unit of Houston billionaire Jeffery Hildebrand's Hilcorp Energy Co., for $5.6 billion.
Baker Botts' Houston office advised BP, including energy projects partners Dan Mark and Craig Vogelsang, senior associate Luke Burns and associates Justin Clune, Alia Heintz and Branden Lankford.
Others on the team were tax partner Robert Phillpott and associate Thor Fielland, finance partner Daniel Tristan and litigation partner Louie Layrisson and associate Laura Shoemaker.
Kirkland & Ellis assisted Hilcorp led by corporate partners John Pitts, Anthony Speier, Jhett Nelson and Chris Heasley and associates Will Mabry, Adam Whitehouse, Brice Lipman, Bryan Jones, Trevor Crowley, Tyler Dunphy, Christopher Atmar and Efren Lemus.
Debt finance partner Will Bos and associate Arthur Lotz and capital markets partners Matt Pacey and Michael Rigdon also worked on the deal.
BP's in-house counsel was led by senior attorney Jane Hammond in Houston. The University of Houston law graduate joined the company in 2011 after working in the corporate section of Gardere Wynne Sewell for 16-plus years.
Hilcorp's inhouse counsel on the deal was general counsel Michael Fertitta and deputy general counsel Spencer Kerr.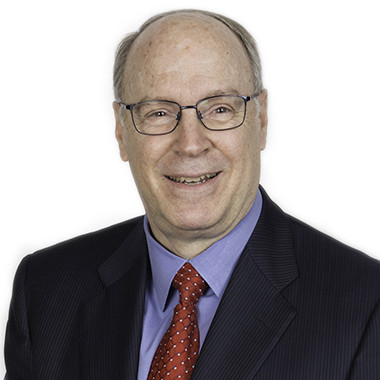 Fertitta has been at Hilcorp since 2010, having previously been assistant general counsel at Och-Zipp Capital Management in New York. The Texas Tech-trained lawyer started his legal career as an associate at Kelly Hart & Hallman in Fort Worth.
Kerr joined Hilcorp in 2012 after spending almost five years as an associate at Bracewell. He's a graduate of the University of Texas School of Law.
BP will receive $4 billion upfront and another $1.6 billion through an earnout.
The assets include a 26% interest in the giant Prudhoe Bay field and a 49% interest in the Trans Alaska Pipeline. BP sold its 39.2% interest in the Kuparuk River field to ConocoPhillips last year for undisclosed terms.
The transaction has to clear regulators but is expected to close next year.
BP began working in Alaska in 1959, drilling the confirmation well for the Prudhoe Bay field in 1968 and producing oil there in 1977. In the mid-1970s it helped build the 800-mile Trans Alaska Pipeline. The oilfield – the most prolific in U.S. history – has produced more than 13 billion barrels of oil and could generate another one billion barrels.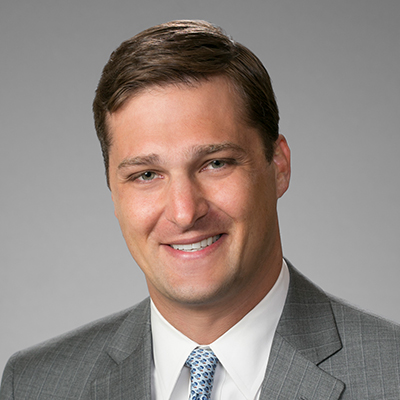 "We are extraordinarily proud of the world-class business we have built, working alongside our partners and the State of Alaska, and the significant contributions it has made to Alaska's economy and America's energy security," BP CEO Bob Dudley said in a statement. "However, we are steadily reshaping BP and today we have other opportunities, both in the U.S. and around the world, that are more closely aligned with our long-term strategy and more competitive for our investment."
Dudley added that the company's Alaskan exit doesn't diminish its commitment to the U.S.
"We remain very bullish on the U.S. energy sector," he said. "In just the last three years we have invested more than $20 billion in the U.S. and we will continue to look at further investment opportunities here."
BP's Alaska unit has 1,600 employees and BP said it's committed to providing clarity about their future as soon as possible as part of the transition process with Hilcorp.
Hilcorp is a private company led by Hildebrand, who worked as a geologist at Exxon before founding the company in 1989. It's the largest privately held oil producer in the U.S. and the largest private operator in Alaska, having worked there since 2012, and currently produces more than 75,000 barrels of oil equivalent per day. In 2014 Hilcorp purchased interests in four operated Alaska North Slope oilfields from BP.
Hildebrand isn't afraid of big deals: In 2017, he inked a joint venture with the Carlyle Group to acquire oil and gas properties in the San Juan Basin in New Mexico and Colorado from ConocoPhillips for $2.6 billion (Andrews Kurth partner Hal Haltom advised Hilcorp on that deal).
BP said the sale provides significant progress toward its $10 billion divestment program and advances its strategic agenda.
Jefferies analyst Jason Gammel said in a note that BP indicated that it might announce $4 billion to $5 billion in transactions this year "and now has met that commitment." He's expecting the company will boost its 6.7% dividend as early as the third quarter reporting period and anticipates 3% dividend growth per year through 2025.
BP expected to produce 74,000 net barrels per day in Alaska this year, which Gammel characters as "high cash margin." At $60 per barrel, he estimates annual cash generation from the assets of about $725 million, meaning BP achieved a multiple of 5.5 times on the upfront cash payment and 7.7 times on the total consideration.
Raymond James analyst Pavel Molchanov told The Texas Lawbook that BP got a good price for the assets and doesn't think it will use the proceeds toward a large acquisition.
"It was only a year ago that BP made its largest acquisition – $10.5 billion – since the Macondo crisis a decade ago," he said, referring to the acquisition of Permian and Eagle Ford properties from BHP Billiton. "The current focus is on developing and enhancing the existing asset base."
Molchanov said BP's strategy is to have more growth-oriented – that is, less mature – oil and gas properties. "In this context, let's underscore that Alaska – Prudhoe Bay, etc. – is one of the world's most mature oil-producing areas," he said.
As The Texas Lawbook previously reported, BP originally wanted to sell its Alaska interests to Apache Corp., which wasn't interested. Instead, the Houston company picked up BP's properties in the Permian, Canada and Egypt for $7 billion with Bracewell advising it.
Deals have been picking up recently in the 49th state, with Australia-traded Oil Search exercising a $450 million option in July that doubled its investment in the Nanushuk field in Alaska's North Slope. Oil Search also picked up assets from Denver-based Armstrong Energy.
Caelus has been selling down its assets in Alaska, shedding its 100% interest in the Nuna oil and gas discovery in June to ConocoPhillips Alaska, a unit of ConocoPhillips. It also sold its 70 percent stake and operatorship of the Oooguruk oil field in Alaska in January to Italy's Eni, which owned the other 30 percent. Both deals were for undisclosed terms.