Main Content
Top Stories
Centerpiece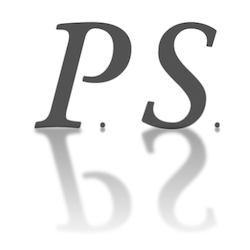 P.S. — A Couple Awards, A Memorial Fund, 'It's Fun to Stay at the YMCA'
-
In this week's P.S. column, the Human Rights Initiative of North Texas hosts its annual Stories from the HeART fundraiser and honors a group of Texas lawyers for their contributions, a memorial fund set up in the memory of the late Dallas lawyer, Clarence Brown, seeks to raise more funds to benefit students of color at the Lamplighter School, and two nonprofits announce leadership efforts by lawyers. 
December 2, 2022
Natalie Posgate
Expert Voices
The Use (or Abuse?) of the Mail and Wire Fraud Statutes
-
Ask any fraud prosecutor what their bread-and-butter criminal statute is, and you'll surely hear about mail fraud or wire fraud. Taken together, they account for a significant percentage of fraud prosecutions at the federal level. Both statutes are broad and malleable, requiring a fraudulent scheme to obtain money or property, a criminal intention to defraud someone and either a mailing or interstate wire transmission. And, properly drafted, just about every type of economic crime can be cabined into a charge of mail or wire fraud. The U.S. Supreme Court is revisiting the scope of property rights protected under the mail and wire fraud statutes this term in Ciminelli v. United States.
November 29, 2022
J. Nicholas Bunch & Ashley Koos
Stories You Might've Missed
GOP Missive to ESG Practitioners: Real Threat or Political Theater?

-

Whatever its purpose or intent, a letter from five GOP senators to 51 lawyers involved in ESG transactions at their firms was mystifying to those who would talk about it. Sent five days in advance of the recent mid-term elections, the threatening tone of the letters was in keeping with a series of attempts to curb, through their lawyers, corporate support for environmental mandates, energy transition investments and changes in corporate governance — despite increasingly vocal and influential investor demand.

November 18, 2022

Allen Pusey
Texas Lawbook Foundation Launches, Natalie Posgate to Lead Pro Bono, Public Service and Diversity Coverage in Texas

-

The daily news is filled with articles about lawyers scoring multimillion-dollar jury verdicts, closing billion-dollar M&A deals or reaping tens-of-millions of dollars in annual firm profits. The Texas Lawbook announces today its commitment to focus significantly more on what is essentially the legal profession's ESG. From this day forward, The Lawbook has a full-time reporter — Natalie Posgate — doing nothing but researching and writing about pro bono, public service and diversity efforts involving Texas law firms and corporate legal departments. She will publish articles that highlight the successes of Texas lawyers and firm leaders, but also examine where and how the legal profession is failing. Posgate will be the first legal journalist in Texas to write exclusively about pro bono and diversity.

November 1, 2022

Mark Curriden