Main Content
Outline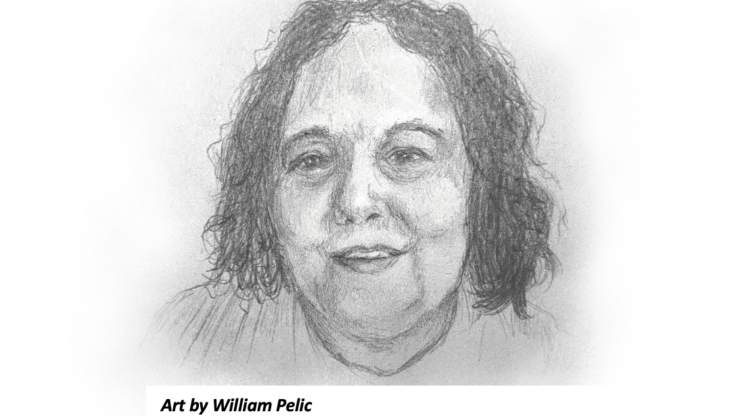 'I Can Have a More Peaceful Life': Sidley Helps Sexual Assault Survivor Secure VA Benefits
-
It was the actions of a series of men in the 1970s and 1980s that derailed the rest of Rachel Faili's life, even almost ending it. It was the decision by a group of Sidley Austin lawyers to take action and represent this Houston veteran pro bono that helped her move forward from decades of the severe post traumatic stress disorder that has haunted her since her military service. This is the story of both events, the bridge between them and how a lawyer's skills can be used to truly make a difference in the lives of those who suffer.
November 30, 2023
Natalie Posgate
Top Stories
Centerpiece
Expert Voices
SEC Enforcement: Five Trends to Watch
-
The Securities and Exchange Commission closed fiscal year 2023 on Sept. 30 with a flurry of enforcement filings. A few things stand out, including a sharp increase in cryptocurrency and other digital asset enforcement actions, which far outstrips the agency's activity in this space in earlier years. There was also a pronounced jump in enforcement focus on corporate internal controls, continuing a trend that started last fiscal year. Meanwhile, the SEC paid record whistleblower awards and stepped up its whistleblower protection efforts, highlighting their importance to the SEC's enforcement program. On the other hand, ESG enforcement activity appeared to wane, which contrasts with the prominence SEC officials have given to ESG issues in speeches and proposed rulemaking. And SEC administrative proceedings suffered more blows in court challenges, which, while not appearing to slow the pace at which the SEC is filing enforcement cases, could have implications for the SEC's efforts to regulate the professionals who practice and appear before it.
November 29, 2023
David Peavler & Evan Singer
Stories You Might've Missed
Texas Lawyers Hit $2,000 an Hour

-

Just a dozen years ago, a handful of lawyers in Texas breached the $1,000 hourly rate barrier. The $1K lawyers were the best of the best in their practice areas: trial lawyers Steve Susman, Tom Melsheimer, Charles Schwartz and Harry Reasoner for bet-the-company litigation, or deal lawyers like Jeff Chapman, Andy Calder, Tom Roberts or Michael Dillard to lead mega-billion-dollar transactions. This year, a handful of Texas lawyers broke through another billing barrier: $2,000 an hour. Dozens more are expected to start charging clients $2K next year.

September 25, 2023

Mark Curriden