Main Content
Outline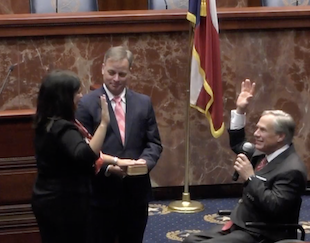 Rebeca Huddle Sworn In as Newest Member of Texas Supreme Court
-
In a live-streamed, fully-masked and socially-distanced ceremony Friday, Rebeca Aizpuru Huddle, a former partner at Baker Botts in Houston, was sworn by Gov. Greg Abbott as the newest justice on the Supreme Court of Texas. Huddle is only the 10th woman to serve as a justice on the court.
October 30, 2020
Allen Pusey
Top Stories
Centerpiece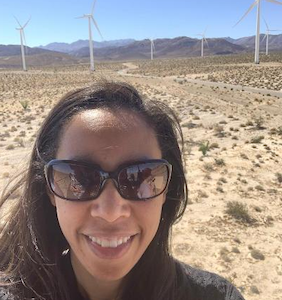 Lauren Haller: A Leader in Diversity and Inclusion at Pattern Energy and Beyond
-
Lauren Haller is the the daughter of a Houston judge and the great-great-granddaughter of an emancipated slave who became a Texas legislator during Reconstruction. Now legal counsel for operations at Pattern Energy, Haller created and launched a cutting-edge effort in the recruitment, professional development and retention of professionals at one of the world's largest renewable energy companies. She is also the recipient of the 2020 Houston Corporate Counsel Award for Achievement in Diversity and Inclusion.
October 28, 2020
Mark Curriden
Expert Voices
I Wish I Could Thank Them All
-
A letter from a Sears, Roebuck & Co. manager to the U.S. Border Patrol in 1955 was a life changer for Porter Hedges partner Ephraim del Pozo's family. The former president of the the Mexican American Bar Association of Houston shares the story with The Lawbook.

This story is part of a special series for Hispanic Heritage Month and is published outside of our paywall courtesy of Androvett Legal Media & Marketing.
October 27, 2020
Ephraim del Pozo
Stories You Might've Missed
Chief Judge David Jones: The Man Who Saved the Texas Bankruptcy Practice

-

Bankruptcy Judge David Jones singlehandedly breathed new life into a Texas business bankruptcy practice that saw its work shift to Delaware and Manhattan for decades. Thanks to Jones' reforms, Houston has the busiest corporate restructuring court in the U.S. The Texas Lawbook provides an in-depth look at Judge Jones, his career and the impact he has had.

August 23, 2020

Mark Curriden
Avalanche of Business Bankruptcies has Arrived in Texas

-

More Texas corporations filed for bankruptcy during the first six months of 2020 than in any period in the state's history. New bankruptcy data provided exclusively to The Texas Lawbook by Androvett Legal Media research documents the extraordinary number of businesses that have filed to restructure so far this year and how the Southern District of Texas has the hottest corporate bankruptcy docket in the country.

July 16, 2020

Mark Curriden