Main Content
Exclusive
Fifth Circuit: Sachse Police Denied Immunity, Face Jury Trial in 2010 Shooting
-
Eighteen federal appellate judges. An 11-6-1 split. A majority decision by Judge Patrick Higginbotham. Five separate blistering dissenting opinions. Some dissenters even poke at each other. In all, 75 pages of wisdom from the U.S. Court of Appeals for the Fifth Circuit about qualified immunity. The result: two Sachse police officers will stand trial for allegations that they used excessive force and fabricated evidence in the 2010 shooting of Ryan Cole of Garland.
August 21, 2019
Mark Curriden
Top Stories
Centerpiece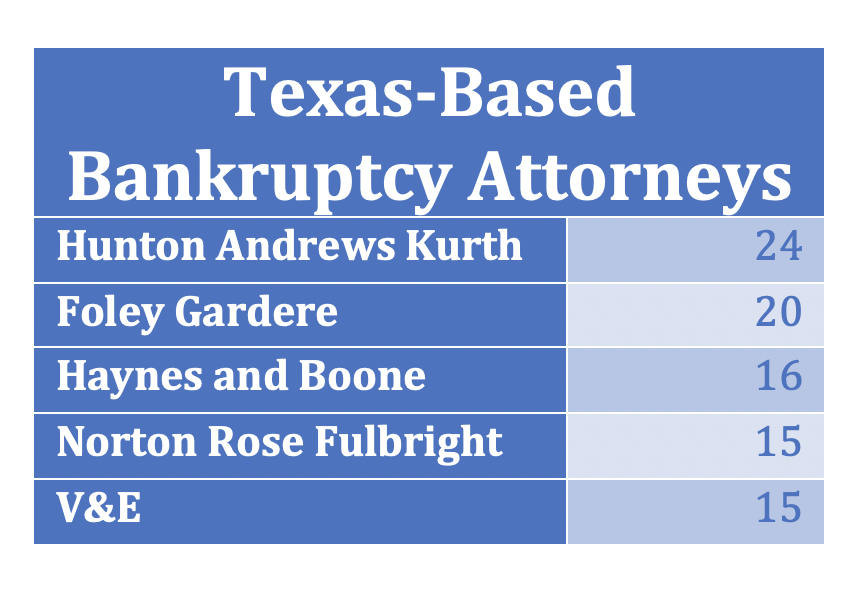 Bankruptcies = Big Dollars, Big Risks for Texas Corporate Law Firms
-
Nine corporate law firms in Texas have added lawyers to their bankruptcy practices and 20 other firms are aggressively recruiting experienced restructuring partners. Legal and financial advisors believe a surge of business bankruptcies is heading toward Texas and there is big money to be made representing clients in deep economic distress.
August 20, 2019
Mark Curriden
Expert Voices
Gamer's Lawsuit Highlights Issues in Esport Player Contracts
-
Online gaming star "Tfue" recently sued his gaming organization, the FaZe Clan, alleging that his player contract is "grossly oppressive, onerous, and one-sided." What does this lawsuit tell us about the state of esports contracts? Johnathan Jordan of KRCL explains.
August 20, 2019
Johnathan Jordan