Main Content
Top Stories
Centerpiece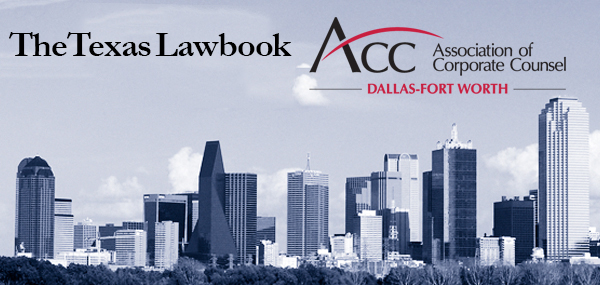 Finalists for the 2018 DFW Outstanding Corporate Counsel Awards Are…
-
The Association of Corporate Counsel's DFW Chapter and The Texas Lawbook received a record-smashing 126 nominations for the 2018 Outstanding Corporate Counsel Awards. A panel of 18 prominent GCs and lawyers reviewed the submissions and The Lawbook has this year's finalists.
December 12, 2018
Mark Curriden
Expert Voices
Will the 2018 Judicial Elections Breathe New Life into Factual Sufficiency Review?
-
Newly-elected judges on the Texas courts of appeals may soon revisit a firmly rooted – albeit faded – distinction between factual and legal sufficiency as they grapples with their differences with pro-business justices on the Texas Supreme Court. Specifically, courts of appeals may be able to limit state Supreme Court review by deciding cases based on factual sufficiency of the evidence. The Texas Lawbook has details.
December 13, 2018
David Coale & John Adams