Main Content
Breaking News
First Post-COVID-19 Shutdown Jury Trial Underway in Dallas Federal Court
-
Fourteen North Texans filed into the 15th floor courtroom of Judge Barbara Lynn this morning to begin the first jury trial to be conducted in Texas – and only the third federal jury trial in the entire U.S. – since courts shutdown at the end of March due to the COVID-19 crisis. But it is not like any jury trial Texas has ever seen before.
June 2, 2020
Mark Curriden & Natalie Posgate
Top Stories
Centerpiece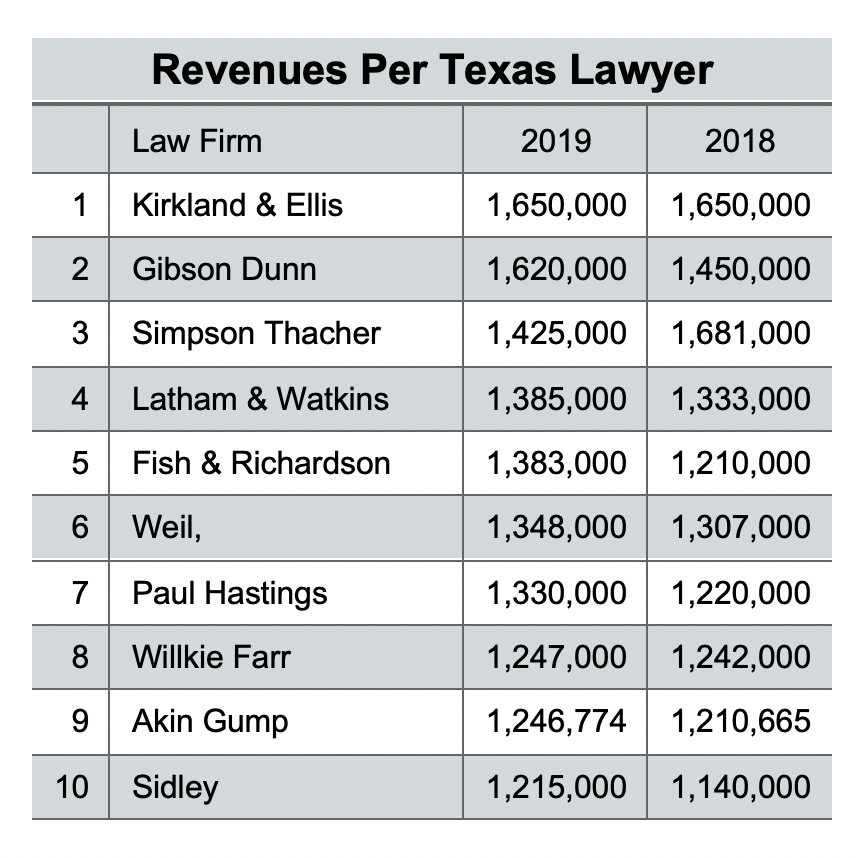 Revenues Per Lawyer Grew in Texas in 2019
-
More law firms in Texas scored revenues per lawyer of $1 million or more in 2019 than ever before. In fact, The Texas Lawbook 50 averaged seven-digits for the first time ever last year. Twenty-three law firms operating in Texas achieved the lofty standard demonstrating success. The Lawbook has the data and the details.
May 28, 2020
Mark Curriden
Expert Voices
Dykema Employer Survey Examines Return-to-Work Issues
-
Much has been written about what steps employers can and should take in the face of the global pandemic. In an effort to better understand what employers actually are doing, Dykema recently sent a flash survey to employers. Here is an analysis of the results.
May 27, 2020
Ramon D. Bissmeyer & Donna K. McElroy
Stories You Might've Missed