Main Content
Top Stories
Centerpiece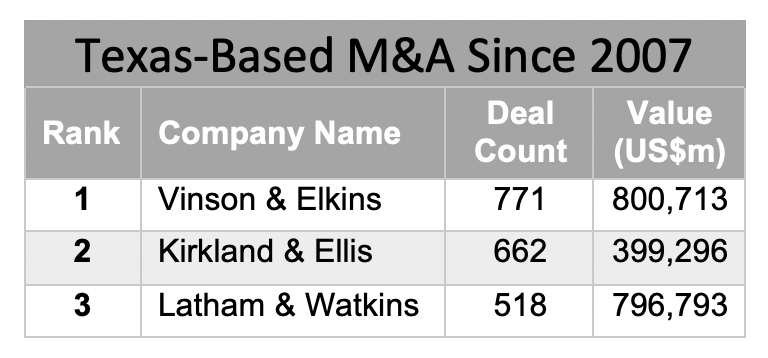 Thirteen Years of Texas M&A: Three Law Firms, 2,000 Deals, $2 Trillion
-
Lawyers at Kirkland, Latham and V&E say they see each other across the table in the biggest M&A deals in the Lone Star State. New Mergermarket data shows the dominance of the trio of law firms in Texas dealmaking is far from a new trend. The numbers are staggering. To be sure, other corporate law firms operating in Texas have done their fair share of dealmaking. The Texas Lawbook looks back at more than a dozen years of M&A and the law firms doing the work.
December 5, 2019
Mark Curriden
Expert Voices
Remembering Family Law Giant Brian Webb: 'One of a Kind'
-
Brian L. Webb, one of the most prominent family lawyers in the southwest and a leader of the Texas legal community, died on Friday at the age of 70. Webb helped hundreds of Texans in family law matters during his 44-year career.
November 11, 2019
Charlie Hodges