Main Content
Outline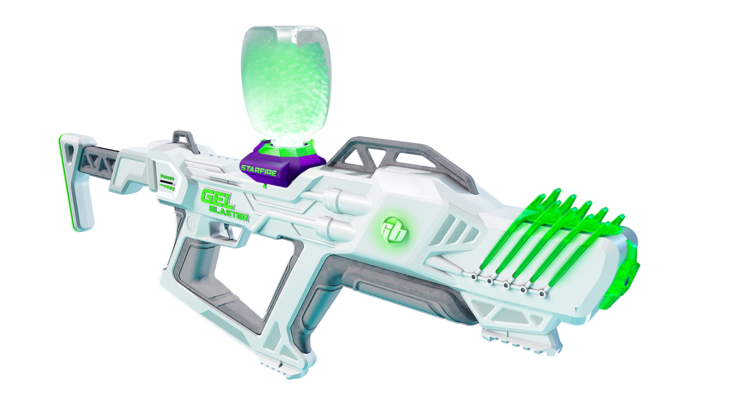 Austin Startup Battles Toy Giant Hasbro Over Water Guns
-
In late August 2021, several top executives for toy giant Hasbro flew from the company's headquarters in Rhode Island to Austin to attend a backyard party that erupted into a water-gun battle. The weapons involved would become one of the hottest new toys to hit the market since the Super Soaker. The good times, however, didn't last. A year later, the backyard fun had become a full-fledged David-versus-Goliath legal battle.
March 21, 2023
Loren Steffy
Top Stories
Centerpiece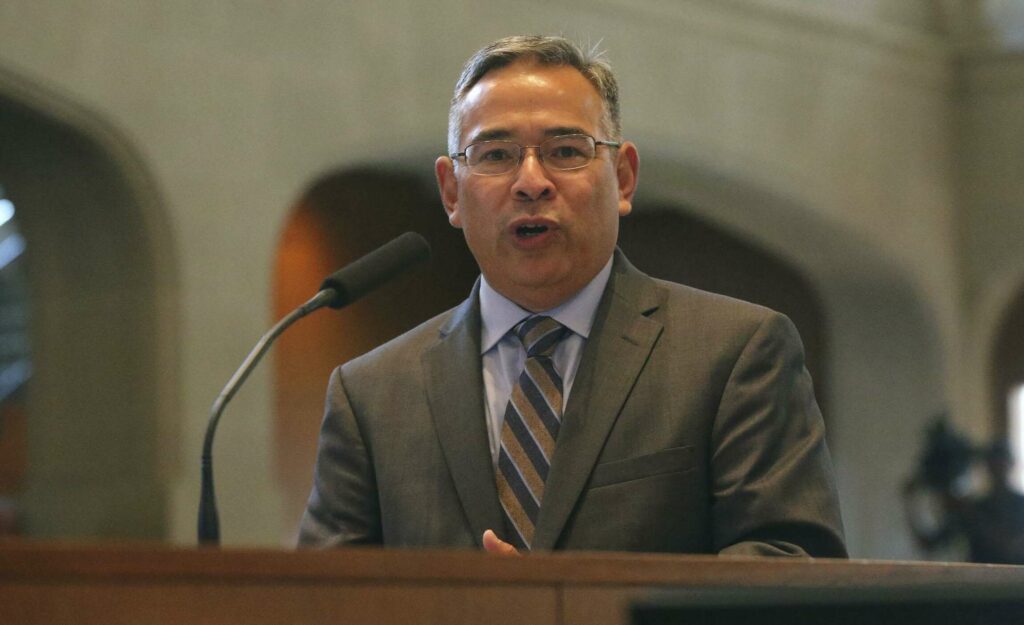 San Antonio City Attorney Andrew Segovia Aims to be 'Client-Driven'
-
When Andy Segovia was voted to be San Antonio's chief legal officer in 2016, Councilman Joe Krier told him he was about to "take up the business of professional cat herding." The Lawbook interviewed Segovia, a former in-house lawyer for GM, about how it's going, the current Texas legislative session and his establishment of the city's department of diversity, equity and inclusion. Photo credit: John Davenport /San Antonio Express-News
March 22, 2023
Nushin Huq
Expert Voices
DOJ Announces Significant Policy Changes Affecting Corporate Criminal Enforcement
-
On the heels of its recent Corporate Enforcement Policy updates, the U.S. Department of Justice announced several new policies around executive compensation clawbacks, ephemeral messaging, and the intersection of corporate crime and national security. The eagerly expected announcements provide tangible guideposts for all companies on key hot-button issues. Questions persist, however, about consistent enforceability of such policies as well as material differences between DOJ's guidance and other rules under federal securities laws for public companies and regulated entities.
March 20, 2023
Scott Mascianica & Eddie Jauregui
Stories You Might've Missed
Winter Storm Uri Litigation Heating Up at Two Year Mark

-

The massive legal battle pitting thousands of Texas residents and small business owners against hundreds of energy companies, such as NRG Power, Calpine, Oncor Electric and ExxonMobil, over damages incurred during Winter Storm Uri two years ago is finally heating up. This week's two-year anniversary of the crippling winter storm also means that the statute of limitations for most Uri-related lawsuits takes effect this week.

Lawyers representing more than 1,500 Texans and businesses have filed more than 80 new wrongful death, personal injury and property damage lawsuits against more than 360 energy companies and ERCOT since last Thursday. Dozens more lawsuits are expected to be filed in Texas courts Wednesday and Thursday.

The Texas Lawbook wrongly reported earlier that CPS Energy had filed for Chapter 11.

February 15, 2023

Mark Curriden
Texas Lawbook Foundation Launches, Natalie Posgate to Lead Pro Bono, Public Service and Diversity Coverage in Texas

-

The daily news is filled with articles about lawyers scoring multimillion-dollar jury verdicts, closing billion-dollar M&A deals or reaping tens-of-millions of dollars in annual firm profits. The Texas Lawbook announces today its commitment to focus significantly more on what is essentially the legal profession's ESG. From this day forward, The Lawbook has a full-time reporter — Natalie Posgate — doing nothing but researching and writing about pro bono, public service and diversity efforts involving Texas law firms and corporate legal departments. She will publish articles that highlight the successes of Texas lawyers and firm leaders, but also examine where and how the legal profession is failing. Posgate will be the first legal journalist in Texas to write exclusively about pro bono and diversity.

November 1, 2022

Mark Curriden