The U.S. Supreme Court recently heard arguments in two consolidated cases that could see the scope of civil Racketeer Influenced and Corrupt Organizations Act claims expanded. The cases — Yegiazaryan v. Smagin and CMB Monaco v. Smagin — ask the high court to determine if Russian citizen and resident Vitaly Smagin can bring a RICO suit against Ashot Yegiazaryan, a Russian citizen living in California, in his quest to enforce a $92 million arbitration award from a London panel that was confirmed by a court in California.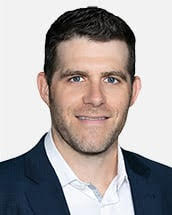 Nick Kennedy
The dispute is rooted in Smagin's claim that Yegiazaryan defrauded him in a joint real estate venture in Russia, which prompted him to bring the London arbitration proceedings. Smagin alleges Yegiazaryan has employed "a complex web of financial instruments and personal relationships" to avoid paying the award and accuses the bank CMB Monaco of being an accomplice.
The RICO claim, filed in December 2020, has met mixed results in courts, with the district court tossing it after holding Smagin failed to show he suffered a domestic injury; the Ninth Circuit reversed, finding Smagin's allegations had met the definition of domestic injury.
Nick Kennedy, a partner in Baker McKenzie's Dallas office, represents Smagin and has been involved in this case for nearly a decade. He also argued the case before the Supreme Court April 25 — his first appearance before the justices — and recently sat for an interview with The Lawbook about the experience, the preparation and the possible ramifications of the court's decision.
Editor's note: Answers have been lightly edited for clarity and brevity.
Q: Tell me about how you first got involved in this case
A: I was a young associate and, as these things go, I got a call for an urgent research assignment and it was supposed to take only two or three hours. Of course, it took more than that, and of course I said yes. That was nine years ago, and I ended up at the Supreme Court. So, I think this is a good example of you never know where an assignment will take you and, especially as a young lawyer, you know, try your best to say yes to everything you can because you'll get exposed to a lot of different stuff.
Q: At what point would you say you became fully involved in the case? And when did it become your case?
A: I kind of just grew over the years, became more senior and more involved in the case, more in sync and trusted by the client. Obviously, I'm working as part of a big team at the firm. We have a lot of great people working on this case now and over time. Over the past three or four years I've taken on a gradually bigger role.
I think it's hard for any case to ever be owned by one person. This case is a team effort, and people across the world in our firm have taken this on.
Q: Why was this case important to you to stick with?
A: Well, a couple reasons. One, I've been working with and for this client for nearly a decade. He was wronged and many, many millions of dollars were stolen from him, and I want to see justice prevail and see him get what he is due. He's played by the rules, he's chased this guy all over the world and I can't wait for the day when those efforts pay off and he gets the money he's due.
But second, it's just a really interesting case. It involves many, many different counties — Russia, Lichtenstein, the U.K., Cypress, Nevis, Monaco and of course the U.S. It's always something new, it's always something different. I've gotten to meet and work with people all over the world. It's a once-in-a-career case.
Q: It almost sounds like a novel.
A: It does. I've said many times when this is all said and done I may write a novel about it. It's the kind of stuff you can't make up.
Q: What are the most important issues or questions in this case? Why do you think the Supreme Court decided to take it?
A: It's hard to know, but I think it's because this addresses an issue that the Supreme Court left squarely open in the RJR Nabisco case back in 2016, which is what constitutes, how do you define, a domestic injury.
In RJR Nabisco they established a domestic injury requirement, but — as they often do — they didn't say what that means because they didn't need to in that case. There have been several attempts to define it, and circuits have defined it differently. And so I think they saw this as a good opportunity to give it a definition.
Q: How many hours have you spent on this case?
A: I don't even know if I could estimate. This specific piece of it that went to the Supreme Court is one thing, but the whole case I've been working on for a decade. I've probably spent at least 5,000 hours on the case over that time.
Q: When you were notified that the Supreme Court would be hearing oral arguments in the case, what was your initial reaction?
A: I vividly remember it. I had just landed on a flight from London, turned on my phone, and among the 200 emails that came into my inbox that was the one that jumped out at me immediately. It was excitement, obviously it's a once-in-a-career opportunity — hopefully not, hopefully I'll get another chance — but certainly a career-defining opportunity.
But on the other hand, there was a twinge of disappointment because we had won in the court below and so had the Supreme Court refused to take it meant our win would have stood. So it was an odd mix of disappointment in the fact that our win was potentially going to be overturned but also excitement and confidence that Supreme Court would, or hopefully will, see it our way and clarify that we're right.
Q: What kind of preparation went into getting ready for arguments? Did you do mock arguments?
A: We did. First and foremost, I'm just so lucky to have such an incredible team here to help me prepare. We did multiple mock arguments that pulled in colleagues from around the region.
My co-counsel, Alex Burch in the Houston office, played the role of other side in mock arguments and he did a great job, which really, really helped me prepare.
And then, Allison Rocker — our trial advocacy expert who is a former [National Institute for Trial Advocacy] teacher. She really spearheaded the efforts, put structure around it. I had probably 20 to 25 different people helping me … but Alex and Allison were really leading the charge there.
Q: This was your first time arguing before the high court, how do you think it went?
A: You can never predict an outcome, but I think I was as prepared as I could have been. Our team did a great job of anticipating the questions that the justices would ask. I think the most important part is I really, really, really enjoyed it. I didn't want it to end. I was getting bombarded with questions but it was fun, and I think that's because I and the rest of the group had put in the work to get there and we were prepared.
Q: Did the justices ask you or your opposing counsel many questions?
A: They did on both sides. They adhered to the newer custom of not asking questions for first two minutes, but as soon as the two minutes expired it was question after question after question until that red light came on. And I loved that. It was a surreal experience, answering questions from the nine justices of the Supreme Court. I never imagined I'd be in that situation.
Q: Did you have any nerves before the arguments began? If so, did that dissipate after you got on a roll answering questions?
A: By the time we got to argument day, surprisingly, I did not have any nerves left. The day before, I did.
Alex and I went to watch arguments in a different case, and when I walked into the building, my heart started pounding and just the gravity of moment overtook me. But then sitting there and watching that other argument, watching the other lawyers, watching the justices and how they interacted with the other lawyers, that really calmed the nerves.
And I think that was one of the most important things I did throughout the whole process was going the day before and just experiencing the place. Because when I walked in the next day, everything felt a lot more familiar — I knew which door to go to and things like that — and I think that really went a long way toward helping me overcome the nerves.
Q: Were there any questions that surprised you? Or was there a question you wanted them to ask but they didn't?
A: Frankly, there weren't many surprises, and that tells me that our team did such a great job preparing me and that's why the argument went well. The same goes for questions they asked other side. When we did our moot courts, our mock arguments, we argued both sides and we had the judges ask questions to both sides. Many of the questions that the other side was asked were questions that the judges had been asking in our mock arguments.
They also asked most of what we hoped for as well, and I think it's clear that the justices and their clerks read the briefs closely and unsurprisingly were very familiar with the case.
Q: What will it mean if the court sides with your client? What will it mean if the court sides against your client?
A: It will mean that foreign plaintiffs like my client are not categorically barred from bringing RICO claims. It will mean that people who are harmed by criminal schemes like this can seek redress in the U.S. under RICO.
If we lose, on the other hand, a person like my client wouldn't be able to sue under RICO just because they live outside the U.S., no matter how much happened in the U.S., no matter what U.S. links there are, the simple fact that they live outside the U.S. would be enough to deny them justice.
Q: What did it mean for you professionally to reach this milestone? Was it something you hoped to accomplish when you began your career?
A: I mean, pretty simply, it's the highlight of my career. I don't know how I can ever live up to that moment of walking into the Supreme Court, especially for the first time, and handling a case like this. The trust that was placed in me by my client, by my colleagues, and just the gravity of the moment, it was certainly a career highlight.
It's also not the type of thing I thought I would ever see myself doing. I mean, we all have some hope in the back of our minds that this happens one day, but it was a surreal experience.
Q: Is there anything else you'd like readers to know about this experience or this case?
A: I think the biggest piece for me, and I spoke with someone else who argued at Supreme Court before, is you've got to have the confidence in yourself and you've got to have the confidence in your team. If it wasn't for the team, if it wasn't for the prep work and all the support I had from people here, things could have done a lot differently.
I'm not a former Supreme Court clerk, I'm not an appellate clerk, but I had people around me who helped me prepare, helped build the confidence. It's the Supreme Court, but they're just nine justices, they're just like any other judges, just like any other courtroom when you boil it down at the end of the day. So if you can advocate in one forum, you can advocate in another — at least that's what I told myself throughout this process.
Yegiazaryan is represented by Vincent Levy, Kevin D. Benish, Brian T. Goldman of Holwell Shuster & Goldberg in New York.
The case numbers are 22-381 and 22-383.