"TRO" titles are clickbait for me. So, you may be reading this because you're like me … and I love what I do. Unfair competition lawyers get to marry adrenaline, strategy and competition. That's especially true when we get the call that a lawsuit was filed, a TRO hearing is set, and we need to be there in two hours.
Lesson 1: Initial steps and ensure the car has gas.
My first few years in practice, I worked under one of Texas's top noncompete lawyers. And working for Mark Shank meant we had a new TRO every two weeks. When we represented "OldCo"/plaintiff, we might have a day to file suit and go get a TRO. When we represented "NewCo"/defendant, we had a defend against an unexpected TRO hearing in the same day. It was exhausting and exhilarating.
On a hot August morning at 10am, our client was served with a notice of a new lawsuit. The client and its new employee were being sued in Collin County – and the hearing was at 1pm. Mark called Dave and me. We implemented steps for defending TROs on short notice.
Step 1: Get details, quickly.
Step 2: Start with the plaintiff's proposed order to ask what is:
(a) the plaintiff asking; and
(b) wrong with the proposed order?
Step 3: Read with the petition for to ask what is:
(a) missing from, or misaligned with, the proposed order;
(b) wrong with the evidence;
(c) wrong with the arguments; and
(c) our responses/defenses?
Step 4: Grab the Bar card and O'Connor's book. We had extra ties/suits in the office but we worked with Mike Gruber (another lion), so we were already dressed for court.
Step 5: Grab the manila folders with case law.
Step 6: Drive – hopefully, with a full gas tank. (This step involves math).
Step 7: Get to court. Argue.
We got the news at 10 a.m. Over the next hour and a half, we:
poked legal holes in the proposed order and petition;
gathered facts;
made notes about overbreadth in the employment agreement's covenants;
worked with our client for one affidavit regarding the locations where he worked for former employer;
printed case law regarding unclean hands and arbitration, as well as any publicly available information about OldCo's "confidential" clients.
We got in my truck a little before noon. We were on time and excited. Dave pulled opinions from manila folders so we could take opposite sides to argue facts and law regarding both sides about the extent that the former employer publicly disclosed trade secrets. We pulled out of the garage and were on our way – but the gas tank was low. Pulling off the freeway for gas meant potentially being late to the hearing. That wasn't an option.
Did it make sense for both of us to worry about the tank? Of course not. So, I didn't tell Dave about the low fuel level. We worked on arguments about overbroad covenants. I kept driving and felt sick the car would run out of gas. Finally, we arrived at the familiar (but uphill!) final exit. At that point at least I knew we could abandon the car if it ran out of gas and run (in the heat) the rest of the way. The only thing moving the car was fumes, hope, and my silent prayer.
We parked, hustled through security, and were on time for the hearing. We beat the TRO request – the hearing completely went our way. We felt great and went back to car. Finally, I told Dave, "I don't know if the car will start. I'm pretty sure we rode on fumes the last mile."
Since that day, I added "Step 0.5": don't go to the office with my gas tank under half full.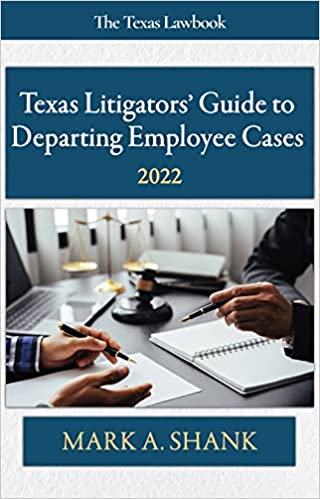 Greg McAllister is a co-editor of the recently released update to The Texas Litigator's Guide to Departing Employee Cases. Please visit Texas Lawbook Publishing to order your copy.
Lesson 2: Start with the proposed TRO.
While preparing for my first TRO, Mark told me repeatedly, "TROs are highly technical. We must thread the needle. The rules are mandatory." He didn't tell me for effect. He told me so that we'd be ready.
I drafted the proposed order. He read it and in twenty seconds told me to go look at the TRO rules. He didn't tell me what was wrong. Instead, he taught me. I re-read it and saw the error: a fatal shortcut. I had asked the court to enjoin the use of "Confidential Information," which I defined by reference to an employment agreement, which was the petition's primary exhibit. That shortcut violated Texas Rule of Civil Procedure 683, which states that every injunction "shall describe in reasonable detail and not by reference to the complaint or other document, the act or acts sought to be restrained." An exception can occur when the order refers to sealed documents.
What are some other recurring issues to look for? The proposed TRO:
claims the contract states that "a bond isn't necessary." But it doesn't matter if the contract claims to waive the bond requirement. Bonds are required by Texas Rule of Civil Procedure 684. That can't be waived, and a TRO that fails to require a bond is void.
includes an overbroad definition of "Confidential Information."
is inconsistent with language in the petition or agreement that form the basis for the TRO arguments.
Lesson 3: Find vulnerabilities.
Every offensive football coach watches film to decide: where's the weakest spot in the defense? Defending against a TRO requires similar analysis.
What are some questions to ask about potential technical issues with the petition?
Is it removable to federal court?
Review service when there are multiple defendants. Can we "snap remove" to federal court?
Was the case filed in the correct state court? If the injunctive relief is the primary requested relief, then venue should lie in the county of the defendant's domicile.
Are the exhibits authenticated?
Is the petition verified? If so, is the verification valid or is it based on an affidavit founded upon personal knowledge or "information and belief"?
Did plaintiff meet the burden to obtain a TRO?
For a TRO, Plaintiffs must prove the elements required for a preliminary injunction. But also, according to Sunbelt Rentals, Inc., v. Holley, "TROs are restricted to 'preserving the status quo and preventing irreparable harm just so long as is necessary to hold a hearing, and no longer.'"
In Sunbelt Rentals, a federal court in Dallas recently explained that, to obtain a TRO and preliminary injunction, a party must establish the following:

A substantial likelihood that the movant will prevail on the merits. Thus, there are often arguments about which activities involve "solicitation" of a customer. In Sunbelt Rentals, the court explained that a departed employee can have contact with OldCo's former customers without such contact arising to "solicitation." Questions may (depending on the court) also include whether the noncompetition or nonsolicitation covenant was ancillary to a valid contract or transaction having a primary purpose that is unrelated to restraining competition between the parties.

A substantial threat that irreparable harm will result if the injunction is not granted. Thus, analysis may focus on whether customers left OldCo and followed departed employee at NewCo.

That the threatened injury outweighs the threatened harm to the defendant. Thus, questions may include whether—and to what extent—the enjoined departed employee can work.

That the granting of the preliminary injunction will not disserve the public interest. Thus, plaintiffs often provide a recurring argument that the "public has an interest in the enforcement of valid contracts."
There are many more questions to ask, and they can vary depending on the jurisdiction. That is the nature of our "departing employee practice." It is always moving fast – that's why we love it.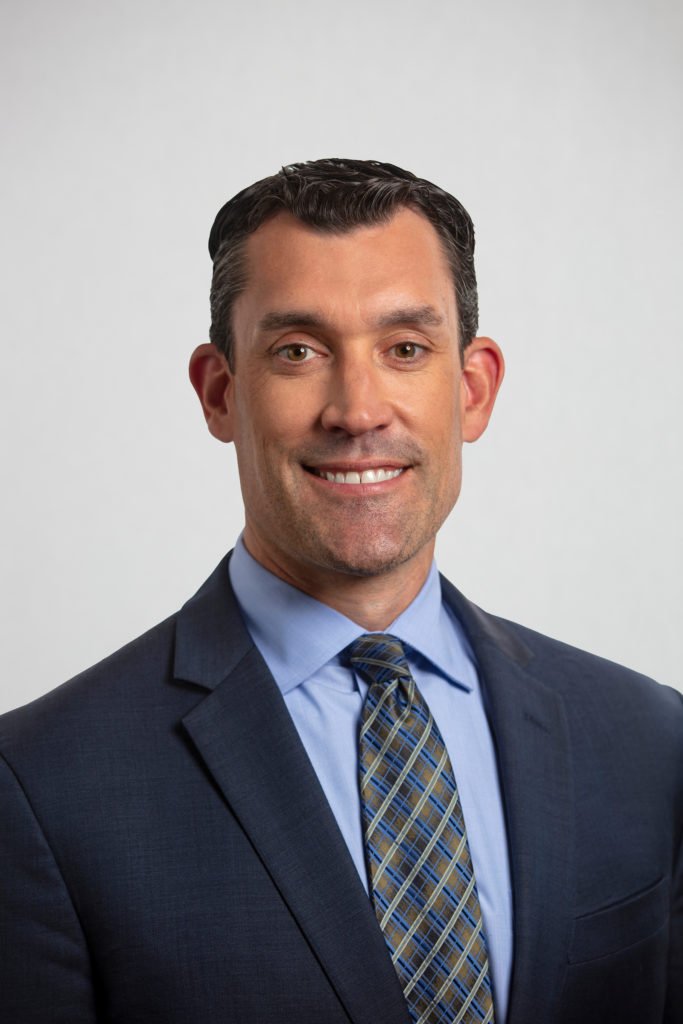 Greg McAllister is an attorney at the Rogge Dunn Group. He represents employers and individuals regarding noncompete/nonsolicit, trade secrets, overtime, business disputes and executive compensation matters.