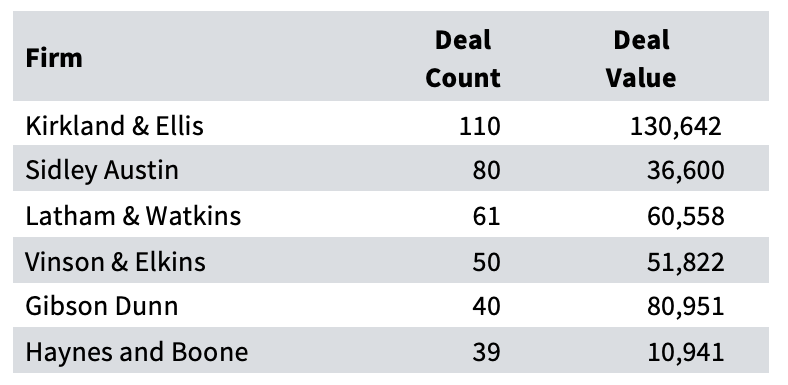 Texas lawyers for Kirkland & Ellis officially crossed the 100-deal count threshold and the $100 billion deal value mark in October, according to exclusive new Texas Lawbook Corporate Deal Tracker data.
The Corporate Deal Tracker, which tracks M&A and capital market transactions handled by Texas lawyers, shows that 10 law firms have worked on 20 or more M&A deals so far in 2023 and 20 firms have worked on 10 or more deals between Jan. 1 and Oct. 31.
Lawyers in the Texas offices of four law firms worked on 50 or more M&A transactions during the first 10 months of the year, and seven law firms have worked on deals with values exceeding $20 billion, according to CDT data.
On Friday, The Lawbook will publish M&A data on the law firms whose Texas-lawyers led deals for the buyers, sellers and targets.