M&A and capital markets activity involving Texas lawyers were sparse in number and modest in size last week.
In all, eight transactions were announced in M&A, private equity and securities offerings during the final week of September. The Corporate Deal Tracker shows that 19 lawyers from 11 different firms worked on the transactions that had a cumulative value of $3.1 billion.
In a continuing trend, in-house lawyers played a significant and substantive role in some of the deals.
From asset sales and an IPO to private equity funding and debt deals, here are the highlights of the transactions that were announced as the third quarter of 2017 closed.
Jones Day counsels Koch on $350M power plant sale to Vistra
Jones Day advised the Koch Industries Inc. unit, Koch Ag & Energy Solutions, on the sale of a 1,054-megawatt power plant in Odessa, Texas, to Dallas-based Vistra Energy, the parent company for TXU Energy and Luminant, for $350 million. The lead lawyer was Alain Dermarkar, a partner in the firm's Dallas office.
Dermarkar has worked for Koch before, including representing Koch Equity Development in its $2 billion investment in software company Infor and its acquisition of Truck-Lite Co. alongside BDT Capital Partners.
Koch's general counsel is Mark Holden, who started at the Wichita, Kan., company in 1995 as a litigation attorney from Akin Gump Strauss Hauer & Feld's Washington, D.C. office.
Stephanie Zapata Moore is Vistra's general counsel. She previously worked as an associate at Gardere Wynne Sewell in its corporate and securities practice group in Dallas.
Latham & Watkins advised Vistra out of New York.
V&E advises SPAC Sentinel on $300M IPO
Another special purpose acquisition company, or SPAC, hopes to come to the market, and Vinson & Elkins is shepherding it through the process.
V&E partners Doug McWilliams and Ramey Layne are advising Sentinel Energy Services in its $300 million initial public offering, which was revealed on Sept. 22 (the company filed confidentially with the U.S. Securities and Exchange Commission on July 3). Weil, Gotshal & Manges' New York office is assisting the underwriters, which include Citi and Goldman.
The Houston-based company aims to buy underperforming energy services businesses. It has some big names behind it: It's led by former Schlumberger CEO Andrew Gould and former Weatherford International CEO Krishna Shivram.
Sentinel's general counsel is Kent Jamison, general counsel of backer CSL Capital Management in Houston. Jamison is a onetime senior partner at Locke Lord in Dallas who specialized in private equity, M&A and securities compliance matters.
Exxon Mobil, ConocoPhillips cut deals
Two of Texas' big oil companies — Exxon Mobil and ConocoPhillips — both announced acquisitions this past week.
Exxon Mobil said Sept. 27 it added 22,000 acres to its Permian Basin portfolio through acquisitions and swaps with unnamed parties. While the famously secretive oil and gas giant didn't reveal terms, Houston energy-centric bank Tudor, Pickering, Holt & Co. estimated the properties' value at $500 million.
The Irving-based oil and gas giant was also announced as the winning bidder on several exploration blocks off the coast of Brazil, some of which are with state-owned oil giant Petrobras. Tudor Pickering estimated Exxon Mobil spent about $500 million on the properties.
Exxon Mobil spokesman Bill Holbrook said the company doesn't usually share information on who counsels it on deals, but it's long been known to handle most of them in-house.
Its general counsel is Randall Ebner, who took over from the retiring Jack Balagia a year ago. Ebner's previous Exxon posts were as head of the company's upstream disputes section, chief attorney of its chemical company, chief attorney of its gas and power marketing unit and assistant general counsel.
ConocoPhillips said Sept. 29 it completed its previously announced transaction to sell its Panhandle assets to an undisclosed buyer for $184 million.
Company spokesman Daren Beaudo didn't say whether the company used outside counsel, but noted that Tudor Pickering was the company's financial adviser.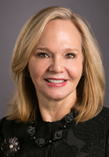 ConocoPhillips' general counsel is Janet Langford Carrig, who joined the company as deputy general counsel in 2006 and was named chief the following year. She was previously a partner at Zelle, Hofman, Voelbel, Mason and Gette and general counsel at Kellogg Co. and Sara Lee Corp. She began her career as a law clerk for Judge James Hunter III in the U.S. Court of Appeals for the Third Circuit in Philadelphia. She later was an associate at Wachtell, Lipton, Rosen & Katz, where she worked with Dan Neff and Marty Lipton.
Sidley, Gardere and V&E steer RedBird's, Sallyport's $130M commitment to Tally Energy
A new oilfield services company, Tally Energy Services, announced Sept. 26 that it had formed with $130 million in commitments from RedBird Capital Partners and Sallyport Investments. Sidley Austin, Gardere Wynne Sewell and Vinson & Elkins helped make it happen.
Sidley partner David Denechaud in Houston advised Tally's management team, which includes CEO Chris Dorros, a onetime senior vice president of subsea and flow equipment at Forum Energy Technologies. Denechaud joined Sidley in 2014 from Andrews Kurth.
Evan Stone, a partner and chair of securities and corporate governance at Gardere in Dallas, counseled RedBird, while Creighton Smith, partner at V&E in Houston, assisted Sallyport.
Stone has worked with New York- and Dallas-based RedBird before, advising it on its acquisition of SM Energy's Ark-La-Tex properties in 2015 for an undisclosed sum (along with Albert Huddleston's Aethon Energy Management of Dallas).
Tally has a "buy and build" strategy with a focus on directional drilling, completion equipment and artificial lift. It's already bought hydraulic driller Terra Directional Services and hydraulic lift systems provider Tech-Flo Consulting, both based in Texas. The company said its two backers would commit more money to the company for larger acquisitions.
The founder of Sallyport, former El Paso CEO Doug Foshee, has joined Tally as chairman. The five-year-old firm invests in the upstream, midstream and services sectors of the energy industry. Four-year-old RedBird invests in startupts and family-owned businesses.
Willkie, T&K counsel on $100M Bayou City-Chaparral drilling partnership
Drilling joint ventures, or drillcos, are coming back into vogue with oil prices low and capital tight and Texas attorneys from Willkie Farr & Gallagher and Thompson & Knight are benefiting from a recent one.
Houston private equity firm Bayou City Energy announced Sept. 25 that its unit, BCE Roadrunner, entered into a joint development agreement with an affiliate of Oklahoma City-based Chaparral Energy Inc. to finance the drilling of joint wells on Chaparral's STACK acreage in Oklahoma targeting the Osage, Meramec and Woodford formations. The capital commitment for the first tranche amounts to $100 million.
A Houston-based team from Willkie led by partners Cody Carper and Michael De Voe Piazza represented Bayou City. Other deal team members included partners Michael Niebruegge and Robert Jacobson and associates David Aaronson, Ryan Cicero, Lynn Abell and Yaniv Maman.
Thompson & Knight assisted Chaparral with a team led by Dallas partner Robert Dougherty. The rest of the group included partners Jessica Hammons in Dallas, Roger Aksamit in Houston, Wesley Williams in Dallas and associate Kelly Sims in Houston.
Atkins, Hollmann, Jones, Peacock, Lewis & Lyon advises SGS on Black Bay deal
There's a relatively new private equity firm investing in the oil and gas industry: New Orleans-based Black Bay Energy Capital, which was formed by former NGP Energy Technology Partners managing director Michael LeBourgeois. And on Sept. 25, the newly-minted PE firm announced that it teamed up with the the management team of SGS Technologies to recently complete a recapitalization of the Big Spring, Texas-based measurement tools provider.
SGS will use the investment, the amount of which wasn't disclosed, to expand its product offerings, customer base and management team – and maybe even make acquisitions. Black Bay typically invests up to $30 million in businesses.
Odessa law firm Atkins, Hollmann, Jones, Peacock, Lewis & Lyon advised SGS, while Louisiana firm Fishman Haygood assisted Black Bay. Romanchuk & Co. was SGS' financial adviser.
Baker Botts, Latham, AKK work on midstream capital markets offerings
Baker Botts chalked up another midstream capital markets deal this past week, announcing Sept. 25 that it had advised EnLink Midstream Partners on its $400 million public offering of perpetual preferred units.
The team included corporate partner Preston Bernhisel in Dallas, tax partner Steve Marcus in Dallas, tax special counsel Chuck Campbell in Houston, corporate partner Josh Davidson in Houston and corporate associates Michelle Matthews and Kathryn Betts, both of Houston.
Latham & Watkins partners Sean Wheeler and Debbie Yee in Houston assisted the underwriters, which were led by J.P. Morgan Securities, Citigroup, Credit Suisse and Wells Fargo Securities.
Latham worked on another energy infrastructure deal this past week, advising Magellan Midstream on a $500 million debt offering that priced Sept. 26 (partner Ryan Maierson in Houston). Andrews Kurth Kenyon partner Bill Cooper, also of Houston, represented the underwriters, which were led by Barclays, SunTrust and Wells Fargo.
Baker Botts, V&E counsel on Westlake Chemical Partners unit offering
Baker Botts scored another capital markets deal this past week, announcing Sept. 27 that it represented the underwriters in the $113.8 million offering of common units of Houston-based Westlake Chemical Partners LP. The underwriters included UBS, Citigroup, Barclays and BofA Merrill Lynch.
The Baker Botts team included partners Josh Davidson and Tim Taylor and associates Carina Antweil, Lakshmi Ramanathan and  Ieuan List, all from the corporate department in Houston. Special counsel Chuck Campbell in Houston advised on tax while partner Matt Kuryla in Houston and associate Ty'Meka Reeves-Sobers in Austin assisted on environmental issues.
Westlake used Houston Vinson & Elkins partner Ramey Layne, who also worked on the company's $311 million IPO.