Texas Gov. Greg Abbott announced Monday that he is appointing Baker Botts partner Evan Young to the Texas Supreme Court.
An appellate partner who lives in Austin, Young, who is 45 and grew up in San Antonio, replaces former Justice Eva Guzman, who resigned in June to be a candidate for Texas attorney general.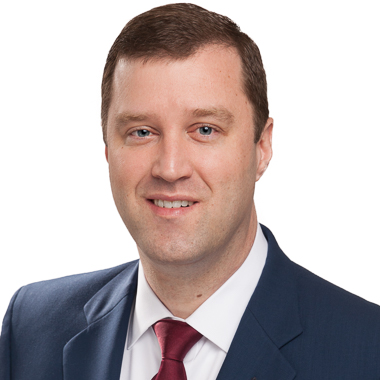 Young will complete Guzman's term, which puts him up for election next year. If Texas Lt. Gov. Dan Patrick runs against Abbott, as some people expect, and leads a far-right slate, Evan's chances might not enjoy the usual Republican coattails.
A law clerk to deceased U.S. Supreme Court Justice Antonin Scalia in 2005, Young has been a lawyer in the appellate and litigation section of Baker Botts for nearly 13 years. He also serves as an adjunct law professor at the University of Texas and University of Mississippi law schools.
"Evan Young is a proven legal scholar and public servant, making him an ideal pick for the Supreme Court of Texas," Gov. Abbott wrote in a press statement. "Evan's extensive background in private practice and public service will be a fantastic addition to the bench, and I am confident that he will faithfully defend the Constitution and uphold the rule of law for the people of Texas."
Texas Supreme Court Chief Justice Nathan Hecht said Young has argued several cases before the state's highest court. The chief justice describes Young as "always eloquent and always knows his case backwards and forwards."
"Evan Young has already made outstanding contributions to the Texas justice system as a member of the Judicial Council, the judiciary's policy-making body and the Supreme Court Rules Advisory Committee, which advises the Court on procedural and administrative matters for all Texas courts," Chief Justice Hecht said.
A 2004 graduate of Yale Law School, Young was a lawyer with the U.S. Department of Justice, including spending almost a year assigned to the U.S. Embassy in Baghdad, Iraq, where he helped lead the U.S. government's rule of law effort.
Young, who is a member of the Texas Supreme Court Advisory Committee, joined Baker Botts in 2009 and was promoted to partner in 2014. He argued two cases at the U.S. Supreme Court while at Baker Botts: Setser v. United States in 2011 and Food Marketing Institute v. Argus Leader Media in 2019.
Former Texas Supreme Court Chief Justice Tom Phillips praised Abbott's selection of his Baker Botts colleague.
"I think it's an incredible appointment. He's a superb human, a brilliant lawyer and generous friend."
Phillips said Young is the only lawyer he knows who earned honors grades in every course he took in law school. "As Bum Phillips said of Earl Campbell, 'he may not be in a class all by himself, but it don't take long to call the roll.'"
Young is married to Tobi Young, who was the first Native American law clerk at the U.S. Supreme Court.
Baker Botts issued the following statement Monday:
"We are delighted to learn of the appointment of our partner, Evan Young, to serve as a Justice of the Supreme Court of Texas. Evan's appointment continues the long tradition of Baker Botts lawyers serving in prominent public service roles, and is another validation of our professional excellence and the quality of our lawyers. Evan's legal acumen, sound judgment and work ethic will serve the Court well. While we will miss him as a partner, we are proud of Evan's accomplishments, and we have no doubt that he will make an outstanding Justice on the state's highest court."
Last year, in addition to his job at Baker Botts, Evan Young served as co-producer of an Amazon Prime documentary titled "John Marshall: The Man Who Made the Supreme Court." It is based on historian Richard Brookhiser's 2018 book by the same name.
The Texas Lawbook's Tony Mauro interviewed Young about the film. Here are some of his thoughts at the time:
— Why he decided to participate in the documentary: "First, legal history and legal ideas are genuinely fascinating; talking about them does not have to be boring. Second, millions of Americans have a deep thirst about their own legal heritage and are open to all sorts of ways of exploring it."
— How he juggled the documentary work with his day job: "Like many lawyers, my day job is really a day, night, and weekend job. I'm like all my colleagues at Baker Botts—we'll make sure the client's needs are met, whatever it takes. That brings with it some flexibility, though, which has given me the space to be able to teach law school courses, be a member of the Texas Judicial Council, serve on the Supreme Court Advisory Committee, play a role in bar organizations, speak at conferences, and other activities. This project was one that was worth the time, but I emphasize that my role was not nearly as time-consuming as many others'."
— How he persuaded Chief Justice Roberts and Justice Alito to appear in the documentary: "Both justices were incredibly generous to spend so much time with us, on different days, at the Court. They have both thought so much about Chief Justice Marshall's legacy and how he laid the foundations for the institution that we know today—something that was almost unimaginable at the time. The Chief Justice, of course, is Marshall's only living successor, and the Chief's comments about his most august predecessor are some of the most important moments of the film."
— Marshall's biggest achievement, Marbury v. Madison, empowered the court to declare laws unconstitutional. Was that a good idea? "Marbury v. Madison is certainly one of the lead cases that Rick Brookhiser's book covers and that the film showcases. I don't know that there's a genuine debate about the wisdom of judicial review itself, although it's certainly true that as long as courts have that power, they (and others) will debate how to exercise it. The role of the courts is certainly part of the ongoing conversation about Marshall's legacy; other topics for that ongoing conversation are a bit darker, such as his personal and jurisprudential attitude toward slavery. The film is not a hagiography.
The Texas Lawbook has requested an interview with Young and is seeking additional commentary. This article will continue to be updated throughout Monday.