Gibson Dunn oil and gas transactional partner Justin Stolte is returning to Latham & Watkins, The Texas Lawbook has learned.
Stolte confirmed the move Monday, as did Houston managing partner Tim Fenn and the firm's corporate chair Ryan Maierson in Houston. An announcement is expected later Monday.
A Gibson Dunn spokeswoman said "we wish him well."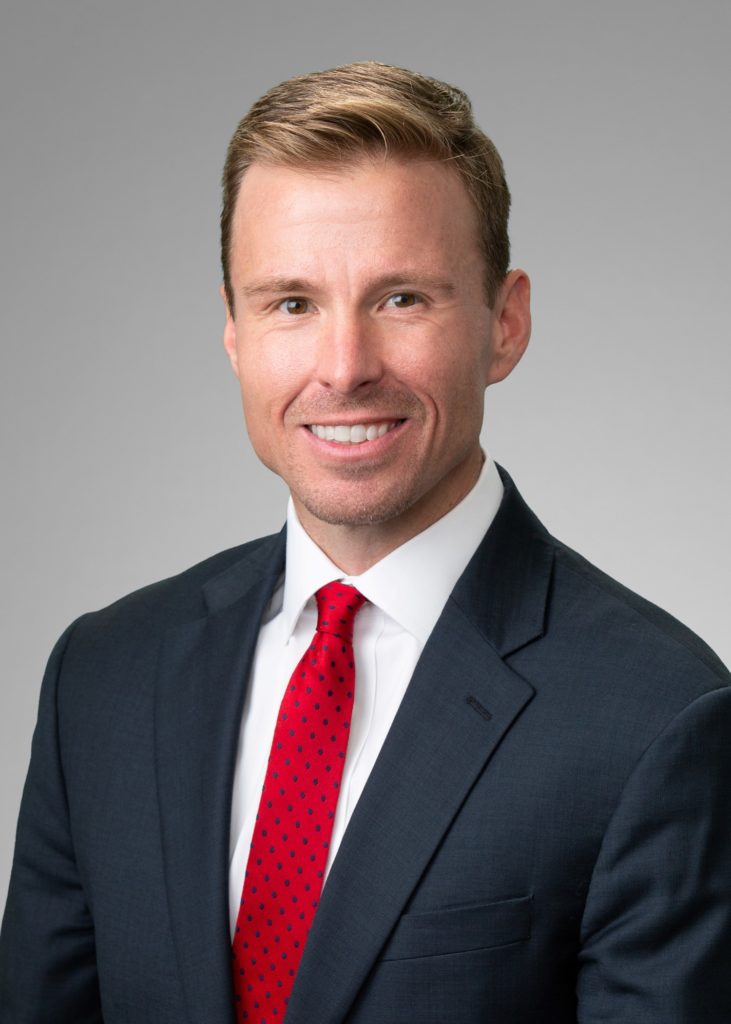 The Notre Dame-trained lawyer said he was attracted by Latham's reach across all forms of energy, not just oil and gas.
"Given the rapid pace of change in the energy space, I think everyone in Houston should have a mindset of having the capability to do 'all of the above' in energy, whether it's oil and gas or renewables," he said. "Almost every bit of this was me moving to a place where that vision was shared and I would be best positioned to serve my clients."
Stolte also noted Latham's work in restructuring, which has become a fact of life for several companies in the oil and gas industry, including Alta Mesa Resources, which the firm advised on its Chapter 11 bankruptcy.
"This year is going to be a tough one for the oil and gas sector and I expect to continue to see restructurings," Stolte said. "It's a trend that will continue in the coming months unless some unforeseen events cause commodity prices to move up."
"I think everyone in Houston should have a mindset of having the capability to do 'all of the above' in energy, whether it's oil and gas or renewables." – Justin Stolte
Fenn and Maierson said they have kept in touch with Stolte since he left the firm for Gibson Dunn when it opened its office in 2017.
"It was a different type of lateral recruiting move because he had been a colleague," Fenn said. Added Maierson: "It's maybe one of the most organic partner hires I've been a part of – Justin's a guy we were already close with."
Stolte's hire is part of Latham's focus on bringing on more laterals after a period of mainly promoting from within. Last year it added three partners to its now 100-lawyer ranks in Houston, the first lateral hires since 2012: fund formation partner Ivana Rouse from Akin Gump; oil and gas finance partner Trevor Wommack from Vinson & Elkins; and midstream-focused partner Jonathan Castelan from Kirkland & Ellis.
Stolte talked warmly about Gibson Dunn, including his mentor, partner Mike Darden, who remains at the firm.
"My prior firm was incredible, with phenomenal lawyers and even better people," he continued. "It wasn't the case of me running from a problem but running toward an opportunity: to be part of building the premier energy practice in the world."
This year is Latham's 10-year anniversary of being in Houston, and while it's been faced with increased competition from outside firms, Stolte said he considers it one of the top three energy firms in the market, including Kirkland & Ellis and Vinson & Elkins, which have separated themselves "from the pack."
"A lot of people are looking to enter the market and looking for ways to make their offices in Texas better," he said. "I suspect that lots of attorneys are getting calls from folks."
Before joining Gibson Dunn, the Colorado School of Mines-educated petroleum engineer worked in the development group of Apache Corp. Before Apache, he had associate stints at Latham as well as Baker Botts, where Darden also had worked. Stolte was a petroleum engineer at Chevron before earning his law degree.
Stolte has been a prolific legal dealmaker while at Gibson Dunn, handling transactions large and small.
Last year he advised Magnolia Infrastructure Holdings on its purchase of pipelines and related assets in Mississippi and Alabama from bankrupt Southcross Energy Partners of Dallas for $31.5 million. The attorney also counseled South Korean oil and gas company SK Innovation Co. on the sale of a 17.6% stake in two Peruvian natural gas fields to Argentina's Pluspetrol for $1.05 billion as well as its purchase of private oil and gas explorer and producer Longfellow Nemaha.
Spanish oil and gas giant Repsol also has been a client, with Stolte representing its U.S. affiliate on its agreement to align ownership interests across shared Alaska assets with Oil Search (Repsol paid Oil Search $64.3 million as part of the deal).
Stolte also worked on two joint ventures last year, which have become more common in the industry: Concho Resources affiliate COG Operating's agreement with Energy Spectrum Capital-backed Frontier Midstream Solutions IV to create the Beta Crude Connector (with Frontier investing $66 million initially); and EnCap Flatrock Midstream on portfolio company Lotus Midstream's Wink-to-Webster Pipeline collaboration with Plains All American Pipeline and Exxon Mobil.
Stolte worked on four billon-dollar-plus deals in 2018. They included advising Penn Virginia Corp. on its sale to Denbury Resources for $1.7 billion; Encino Energy on its purchase of Utica Shale properties from Chesapeake Energy for $2 billion; ArcLight on its portfolio company AL Midcoast Holdings buying Midcoast Operating from Enbridge's U.S. affiliate for $1.2 billion; and Concho Resources on its $9.5 billion purchase of RSP Permian.
Most recently, in January, Stolte co-led the representation of ArcLight Capital Partners and its natural gas transporter and processor Midcoast Energy Holdings on a $830 million refinancing with Korean lenders and institutional investors (with Gibson Dunn partner Gerry Spedale).