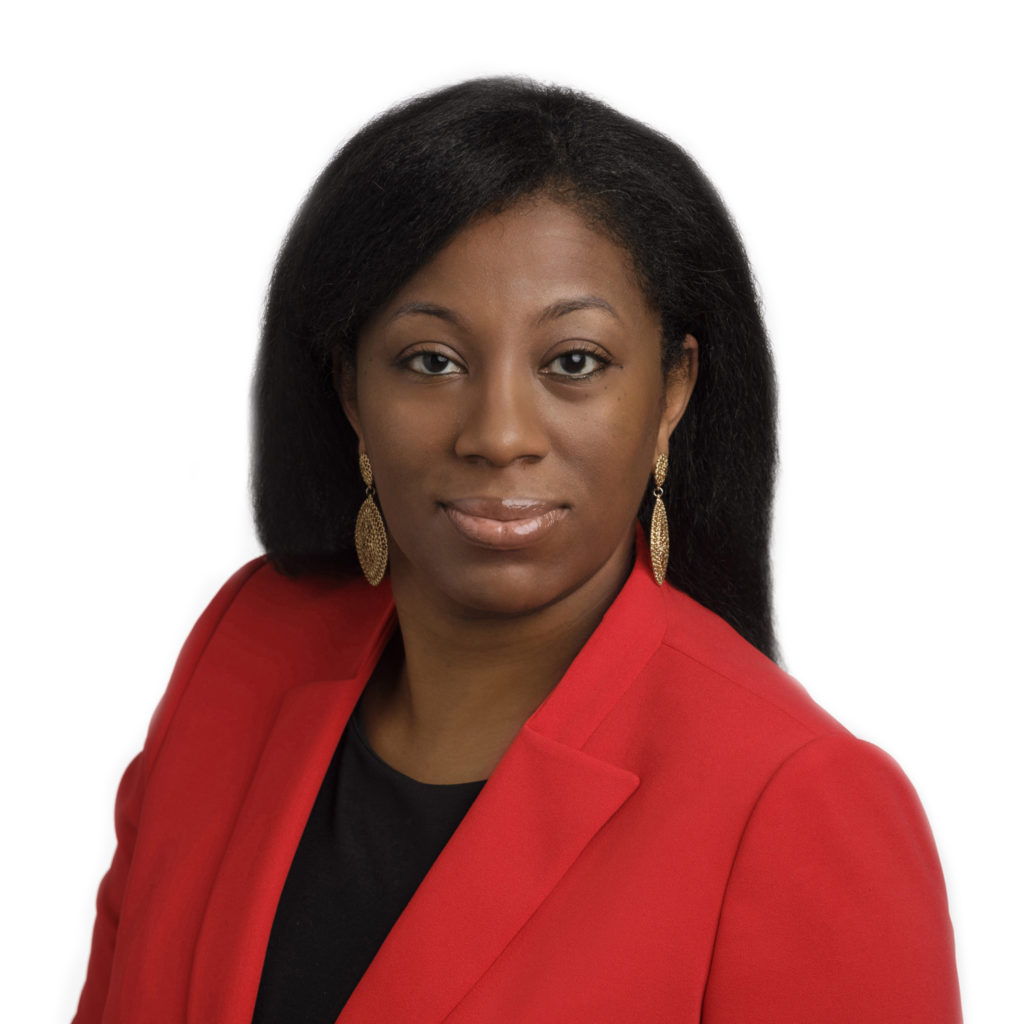 Zenobia Viola Harris Bivens was an accomplished lawyer who championed diversity in the legal profession. Zenobia was the member-in-charge of the Houston office of Frost Brown Todd LLC and was a well-recognized leader in the Houston community. On January 8, 2022, Zenobia passed away at the age of 40. She will be sorely missed by her family, friends and colleagues.
Zenobia was born in Goldsboro, North Carolina at Seymour Johnson Air Force Base and is survived by her husband, Darvell Bivens; son, Dean Roque Harris Bivens; mother, Major Regina V. Harris; sister, LaGina R. Harris; and brother, Johnny B. Harris III and his wife, Jessica M. Saulter Harris.
Zenobia based her actions on her family values of 'God, Family, and Education'. She applied these same family values to amass a successful academic and professional career during her short life span. Zenobia graduated magna cum laude from West Texas A&M with a Bachelor of Science in Mass Communication–Broadcasting. Zenobia went on to graduate summa cum laude with a Master of Arts in Communication Studies from the University of Alabama. While at the University of Alabama, Zenobia was the co-founder of the Coalition for Change (organization dedicated to identifying and preserving historic Civil Rights sites including discovering unmarked graves of the enslaved on the campus grounds). Zenobia later attended Northwestern University—Pritzker Law School where she was a legal extern to former Senator Barack Obama and graduated cum laude with a Doctor of Jurisprudence.
As an attorney, Zenobia's achievements are numerous and impressive. Zenobia served as clerk for the Honorable Carl E. Stewart of the U.S. Court of Appeals for the 5th Circuit and the Honorable Justice Dale Wainwright (ret.) of the Texas Supreme Court. She was a renowned trial and appellate lawyer. She served as counsel in cases involving NASA, the Department of Defense, and the Department of Housing and Urban Development among many others. Her cases were featured in Forbes, The New York Times, and the Houston Chronicle. Zenobia also successfully argued a case before the United States Supreme Court.
Zenobia was relentless in her pursuit for justice, and this was evident in her pro bono advocacy work as she was particularly passionate about helping those who had been denied justice by the legal system that she so cherished.
As a founding member of Frost Brown Todd's Houston office and, as member-in-charge, Zenobia led the opening of the Houston office while simultaneously balancing the challenges presented by the COVID-19 pandemic. Zenobia was committed to growing the Houston office in a manner that was reflective of the diversity, energy and strong ties to the community that are integral to Houston's culture. Under Zenobia's leadership, the Houston office was able to recruit and retain several highly skilled attorneys who were also committed to civic engagements.
As part of Zenobia's civic engagement at Frost Brown Todd, she championed a groundbreaking internship program with Rice University that provided opportunities for undergraduate students to get exposure to the practice of law within a private law firm environment.
Zenobia personified the definition of servant leadership by putting the needs of others above her own. Zenobia served as a mentor and friend to several attorneys and business professionals. She worked tirelessly to advance the careers of the professionals who she was entrusted to lead. Zenobia also championed diversity and inclusion in the legal profession. The first three associates she hired in Frost Brown Todd's Houston office were all women.
Zenobia accomplished a lifetime of achievements in just 40 years of life, and she was on the cusp of accomplishing so much more. Zenobia exhibited a commitment to excellence in everything she did. Her impact on the lives of her family, friends, colleagues and clients will certainly transcend Zenobia's earthly years. Zenobia will be missed but never forgotten.