© 2018 The Texas Lawbook.
Finalist: Non-GC of the Year Award for a Small Legal Department
By Mark Curriden
(Jan. 16) – When Lennie Nicholson went in-house as a lawyer in 2001, he worked for a small credit union where he mastered a legal budget of $30,000 and worked with only one outside lawyer.
Seventeen years and a half-dozen mergers and corporate conversions later, he is the lead counsel for a publicly-traded Texas commercial bank with assets of more than $9 billion. He now supervises about 34 law firms representing the financial institution and has an outside legal spend of about $6 million.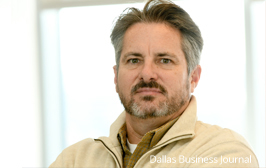 Nicholson is the senior vice president and associate general counsel of Plano-based LegacyTexas Bank.
He is also a finalist for the 2017 Outstanding Corporate Counsel's Non-GC of the Year Award for a Small Legal Department.
The Dallas-Fort Worth Chapter of the Association of Corporate Counsel and The Texas Lawbook will honor the finalists and announce the winners at the award's annual event on Jan. 25 at the Bush Institute.
"Lennie excels in identifying problems and reviewing related information to develop and evaluate options and implement solutions, using logic and reasoning to identify the strengths and weaknesses of alternative solutions, conclusions, or approaches to problems and reconciling differences," LegacyTexas Bank officials said in nominating him for the honor.
"Lennie must retain, oversee, manage and review budgets of all outside counsel for all legal matters throughout the bank," they stated. "Lennie has negotiated numerous lucrative real estate propositions for the bank, intellectual property settlements and successfully mediated employment complaints."
Nicholson was born in upstate New York about 20 miles from the Canadian border. His father was a police officer, while his mother stayed at home with their children. He decided to enlist in the military directly out of high school.
"Uncle Sam recruited me to go to sunny southern Florida, which was the deal I struck with recruiters, but for some reason, the military plane dropped me off in Fort Polk, Louisiana," says Nicholson, who was an assistant to the commander for four years.
"The Army asked me what kind of work I could do, and I told them that I loved Radar O'Reilly on MASH and that I could do what Radar did," he says.
Nicholson says he was inspired by a cousin who went to law school when he was 27, and that is when he started considering a law career.
After receiving a political science degree from Centenary College of Louisiana, he moved to Dallas to get his law degree from the SMU Dedman School of Law.
The Dallas law firm Winstead hired Nicholson in 1998 and placed him in its real estate law practice.
In March 2001, Community Credit Union hired Nicholson to be its associate counsel. Five years later, the financial institution became ViewPoint Bank. Then, ViewPoint and LegacyTexas combined in 2015.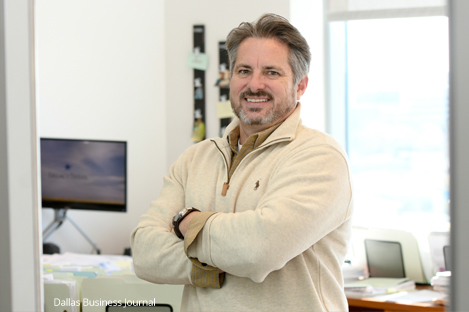 "Every time we did a deal, it came with another 500 pages of new regulations," he says. "The reverse merger with LegacyTexas was essentially a merger of equals and we just changed charters.
"So much of my job is ad hoc because internal resources are limited and outside law firm resources are so expensive," he says.
The executives at LegacyTexas say Nicholson is invaluable to their operation, which includes more than 40 branch offices.
"Lennie is credited for growing our bank from a small community bank to a Texas commercial bank with assets of $9 billion," LegacyTexas officials wrote in nominating Nicholson. "This was accomplished through a charter conversion of the credit union to a mutual savings bank, which was a minority public company, to a national association which was wholly publicly traded, to our current status of a Texas commercial bank.
"Lennie's knowledge in banking law, and all the areas this encompasses, is nearly incomparable," LegacyTexas officials stated. "Through all of this growth and change with the bank, Lennie has grown and adapted to the many demands and expertise required for this rapid growth."
© 2018 The Texas Lawbook. Content of The Texas Lawbook is controlled and protected by specific licensing agreements with our subscribers and under federal copyright laws. Any distribution of this content without the consent of The Texas Lawbook is prohibited.
If you see any inaccuracy in any article in The Texas Lawbook, please contact us. Our goal is content that is 100% true and accurate. Thank you.