Safety nets can take multitude forms – some easily visible, others hidden from view. Growing up in a Mexican American barrio on the South Side of Fort Worth, certain safety nets – steady employment, savings, access to adequate health care – were not always available. But the most important safety net any person can have – a loving family – was always within my grasp. The story of my legal career, therefore, revolves around my family and our journey together to create a stable, secure future in Texas.
That story begins with my parents, Concepcion and Jesus Cornejo, who represent two facets of the Latino experience in the United States – she, a birthright citizen, and he, an immigrant. Mom was born in 1935 in the historic El TP barrio of Fort Worth, the youngest of nine kids in a family that immigrated to Texas in the 1920s. My father was a hard-working immigrant from Jalisco, Mexico – just 110-pounds dripping wet when he arrived in Texas in the early 1960s.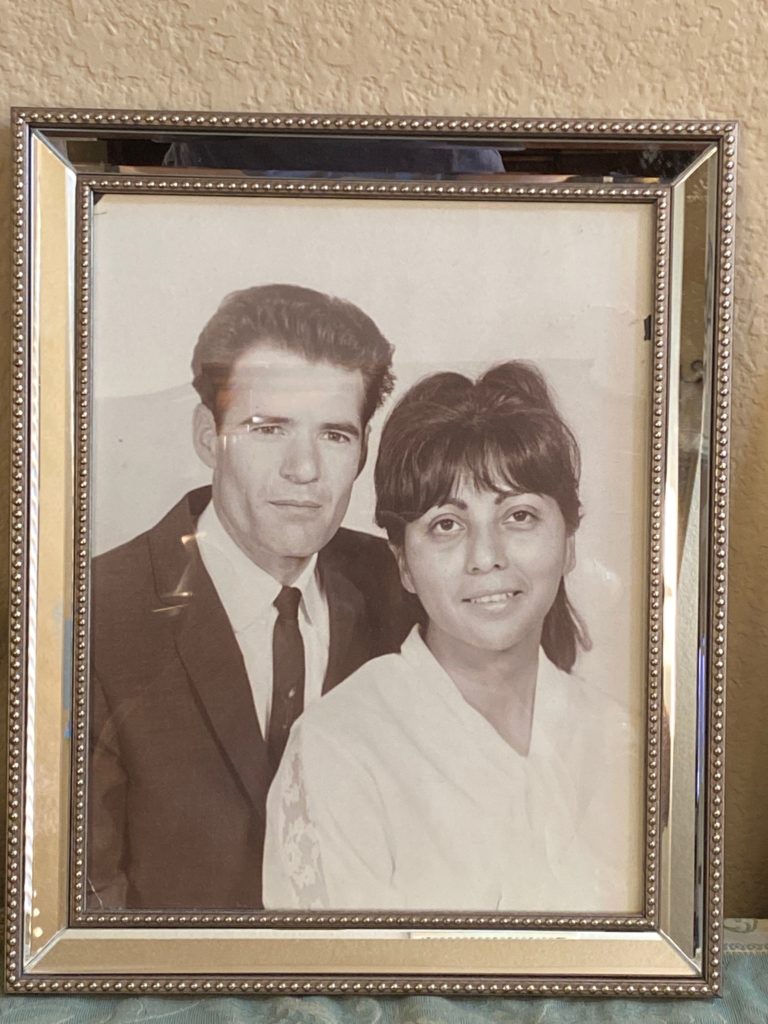 Garcia family photo
My parents were both orphaned as teenagers, so their lives were marked by the kind of grief and upheaval that most of us never have to endure. They emerged resilient, however, and together, they taught my sister and me how to face adversity head-on, with strength, determination and even humor.
When I was 9 years old, our world was upended when dad sustained a traumatic brain injury in a roofing accident. Few believed he could recover, but he defied the odds and did just that. Even though I was young, I could feel the visceral fear caused by the economic upheaval from my dad's accident.
We survived, intact, due to the sheer willpower of my mother. Looking back today, as I approach the age she was then, I just don't know how she did it. This was a woman who lived without any safety nets. A woman so physically disabled by rheumatoid arthritis in her 20s that she struggled to walk without crutches, a woman who gritted her way through pain every single day. So while my drive was forged out of a desire to create the security we didn't have then, I was also buoyed by the safety net of love and hope created by Mom's steadfast determination.
Hence my drive to succeed – what my kids call my "poor no more" approach to life – stems directly from my mother. I knew, throughout college and law school, that I didn't have the luxury of making ordinary mistakes. The tightrope to success was too narrow, too easily broken by a false move. But I moved forward – head down, intensity high – because I knew what was at stake for my family. Through education and hard work, my sister and I stitched together a safety net for our families that we try, every single day, to extend to our communities.
So today, when I speak to young Latinos and Latinas at career days and other events, I try to be as honest as possible about the difficulties that lie before them. My own story proves that adversity – and the fear of being powerless and seeing others feel powerless – can be a critical motivator. I refuse to sugarcoat the odds.
Transcending painful circumstances remains an extraordinarily difficult task. Rising to where I am today required intensely hard work, the blessing of an intact family, the help of many people who guided my climb and luck. It shouldn't be that hard in a country as incredible as ours. That is why one of my goals is to make that tightrope a little wider, a little more secure, for those coming up behind up me.
Fortunately, I've found a group of partners who've nurtured my talents and created opportunities that have exceeded my wildest dreams. They're like a second family to me. Becoming a litigator helped me understand howto strategically and successfully advocate for a desired result. I chose to pursue complex commercial litigation because of the inherent complexities and demanding time constraints, because thriving under pressure is what I do best. When clients find themselves in a crisis or bet-the-company situation, remaining cool and calm while creating and effectuating a plan to navigate through the situation is second nature to me.
When I joined Sidley Austin in 2013, I benefited in joining a global platform and culture that exceeded even our own high expectations of work ethic, collaboration and an unyielding commitment to serving our clients to the height of our abilities. When through pro bono efforts I can help a client who had been wrongly imprisoned for decades obtain maximumcompensation under the law – that's a good day. If I can help people who have questions about Medicare and Medicaid coverage understand their choices, make quality decisions about healthcare and access benefits that create societal safety nets – that's a good day. If I can help an entire community, as we've done in civil rights actions fighting against injustices, that's a good day as well.
Last year, my family lost its core when my mom died from complications related to the disease she had battled for six decades. The sting and grief of my mother's passing remains sharp. Yet in the deepest recesses of my soul, I know that, because of the privilege of our educations and careers, my sister and I did all we could for Mom, just as she always did all she could for us.
So why pursue the law? Because if my story is any indication, joining the legal field can help you create a safety net for your family – and then allow you to keep expanding it until it's large enough to support an entire community. That, in my world, is an act of true progress, a means of transforming, as my mother showed me, genuine tragedy, fear and adversity into a better future.
Yolanda Cornejo Garcia, co-leader of the firm's securities and shareholder litigation practice group and co-chair of the firm's diversity committee, represents corporations, corporate officers and directors in matters including national class actions, multijurisdictional cases, domestic and international arbitrations, securities cases and internal investigations.
Publisher's Note: The Hispanic Heritage Month articles are published outside of our paywall courtesy of Androvett Legal Media & Marketing's support for this special series.