Munsch Hardt CEO Phil Appenzeller walked into Chief Bankruptcy Judge David Jones' Houston courtroom in February to watch the trial of Brazos Electric Power Cooperative, a wholesale power company that filed Chapter 11 to avoid $2 billion in Winter Storm Uri-related payments to ERCOT.
One by one, lawyers presented their arguments. There were attorneys from Kirkland & Ellis, the world's richest law firm. Next onto the podium were lawyers from the elite Los Angeles-based O'Melveny & Myers. They were followed by attorneys from global legal giants Norton Rose Fulbright and Eversheds Sutherland ― each home to more than 3,700 lawyers. The going rate for this phalanx of legal talent ― $1,000-plus per hour.
Then Jamil Alibhai, a shareholder at Dallas-based Munsch Hardt, stepped forward as lead counsel for ERCOT, the Electricity Reliability Council of Texas. His hourly rate is about one-fourth less than his courtroom competitors.
"There was Jamil and Munsch Hardt, standing toe-to-toe with these elite New York and global giants such as Kirkland," said Appenzeller. "There are great lawyers at regional, middle-market firms like ours who are involved in some of the biggest and most important matters and doing some of the most sophisticated legal work out there."
In 2021, Munsch Hardt did more than survive the ferocious battle for legal talent and top-paying corporate clients. It thrived. The same can be said of two other Texas-based middle-market law firms ― Houston-headquartered Gray Reed and Dallas-based Munck Wilson.
All three achieved record revenues and profits in 2021. All three jumped above the $700,000 mark for revenue per lawyer. All three predict 2022 will be even better ― so all three are in expansion mode and looking to grow headcount in 2022. And none of the three sees any advantage in merging with an out-of-state law firm.
"2021 was our best financial year ever," said Munck Wilson managing partner Bill Munck, who said the firm's growth would include opening new offices in 2022. "Hours-wise, we've been buried with work. We are inundated, and our corporate practice has not slowed at all."
"We had a record year," said Gray Reed managing partner Cary Gray. "Everyone is pleased."
Appenzeller joined the choir.
"Demand went through the roof," he said. "Part of it is our price point in the market. Demand outpaced our ability to meet it. There was a pent-up demand in 2021 and deals were getting done."
Staking Out a Niche
Legal industry analysts say Munsch Hardt, Gray Reed and Munck Wilson sit in a strategic sweet spot. Their lawyers charge hourly rates 20 percent to 40 percent below the large full-service corporate firms, allowing all three firms to get a majority of their work from middle-market companies and still attract significant business from large companies.
"The middle market has pricing power and certain advantages right now," said James Cotterman, a law firm consultant with advisory firm Altman Weil. "They can ratchet up rates a good bit and still be a bargain and a value proposition for clients compared to their big-firm competitors. And they are still very capable of getting the work done."
Kent Zimmermann, a law firm advisor with Chicago-based Zeughauser Group, said successful middle-market firms like Munsch Hardt, Gray Reed and Munck Wilson have developed a strategy to be highly competitive in only a few key practice areas.
"The secret sauce is not trying to be all things to all clients," Zimmermann said. "Munsch Hardt and the others know their expertise. They know what their lawyers are good at doing.
"These firms have staked out a niche ― be it a geography or specific practice or a particular business sector ― they have figured out the places where they can be the best," he said.
Cotterman and Zimmerman suggest that successful middle-market firms aren't just mini versions of their big corporate brethren. These firms are also very different from each other ― and that's a big part of the Munsch Hardt, Gray Reed and Munck Wilson stories.
Munsch Hardt as Goldilocks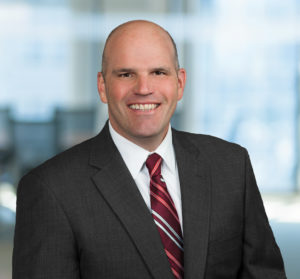 Munsch Hardt saw growth in 2021 unparalleled in its 36-year history. The firm added 16 attorneys in 2021 ― growing by a healthy 12.7 percent to end the year with 142 lawyers.
For example, the firm added prominent Dallas trial lawyer William Toles and a handful of associates from Fee Smith last September. In March, Principle Health Systems legal counsel Ryan Revisore joined the firm's Houston office.
"We consider ourselves Goldilocks," Appenzeller said. "We are attractive to attorneys at smaller boutiques seeking an enhanced platform and large-firm lawyers seeking [to keep clients with] lower rates."
Appenzeller says many larger corporate law firms raise their rates too high too fast. It presents a difficult choice for some partners: Stay with the firm and lose clients that cannot afford to pay the higher rates, or seek a new home that will allow them to serve clients while charging clients the lower hourly rates.
Having more lawyers was just part of Munsch Hardt's 2021 success. The firm increased revenues almost three times faster than lawyer headcount, going from $75.6 million in 2020 to $102.1 million in 2021. None of the revenues were the result of contingency fees.
"$75 million in 2020 was a record for us, and I didn't think we would be able to beat it," Appenzeller said. "The fourth quarter about killed some of our corporate lawyers they were working so much, and they are not seeing any cooling off."
"We are ahead of all of our 2021 metrics so far in 2022," he said.
Construction litigation, employment litigation and eminent-domain practice representing property owners have all been strong, Appenzeller said.
"Our real estate practice just exploded," he said. "The pedal has not lessened at all on real estate transactions in 2022."
In March, Munsch Hardt moved into new digs in downtown Houston. The firm doubled its office space in Pennzoil Place ― from 21,382 square feet to 40,833 square feet.
"We just ran out of space at our old place," he said.
The firm had 17 Houston lawyers in 2014. It now boasts more than 50 and has room to grow to 80 lawyers ― if the workload keeps growing and recruiting efforts succeed.
"It is a very tight talent market," he said. "Hiring talent and retaining talent is what keeps me up at night. I know our partners are getting calls almost every day from headhunters and other firms offering big money. Big law firms have the money to offer that is very enticing. We did three salary increases in 2021 and are now at $190,000. But we don't want to create a cost situation that no longer makes our rates attractive to clients.
"I don't blame our lawyers for taking those calls and considering the big bonuses being offered," he said. "We try to make it on bonuses based on performance that will be close to the guarantees being offered."
Appenzeller said he still gets monthly calls from large out-of-state firms wanting to talk merger. Most recently, an 800-attorney firm called.
"They just wanted to add numbers," he said. "But we don't need an office in L.A. or Chicago. I don't need the overhead, and there's no compelling reason to merge. If we were going to sell out, this would have been the year."
"Our Texas clients want a Texas-based law firm," he said. "There is still plenty of room for us in this market. My hope is that Jackson Walker, Porter Hedges, Winstead and other Texas firms stay independent."
Gray Reed: Corn = Cash
The number of lawyers employed in Gray Reed's Dallas, Houston and Waco offices declined from 150 in 2020 to 148 in 2021. Nevertheless, the firm generated a huge revenue windfall of $112.5 million in 2021 ― up 56.5 percent from $71.9 million in 2020.
Gray Reed did it the old fashion way: It billed a lot of hours and won a big case that brought home contingency fee payments.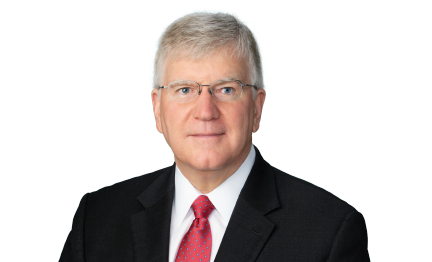 Cary Gray told The Lawbook that hourly billing accounted for $81.2 million of 2021 revenues, compared to $70.8 million in 2020. That's a year-to-year gain of more than 14 percent ― a performance most firms would crow about.
Gray Reed's 2021 coffers swelled by another $31 million thanks to the firm's role as co-lead counsel in the Syngenta corn class-action litigation and subsequent $1.51 billion settlement.
"Our business plan is to spend five to 10 percent of our time on complex commercial litigation that involves contingency fees," Gray said. "We expect another payment next year, too."
Gray said the firm's M&A, labor and employment and bankruptcy/restructuring practices remained strong in 2021.
The firm's clients, he said, are mostly companies with $20 million to $500 million in annual revenues.
Gray noted that the firm's partners charge $500 to $800 an hour – well below the biggest national firms, a difference that attracts clients. He said the firm's clients "are sophisticated buyers of legal services, and they know they don't have to pay $1,700 an hour for good legal work."
According to Gray, the firm still gets about three calls a month from national law firms seeking to merge with or acquire a Texas law firm.
"We don't have any inclination to be anywhere but Texas," he said. "About 80 to 85 percent of lawyers would go elsewhere if we thought about a merger."
Munck Wilson: 'A Whole New World Out There'
No Texas firm is more aggressive in intellectual property law than Munck Wilson. And Bill Munck predicts that new technologies will lead the firm to dramatic growth in lawyer headcounts and geographic expansion in 2022 and 2023.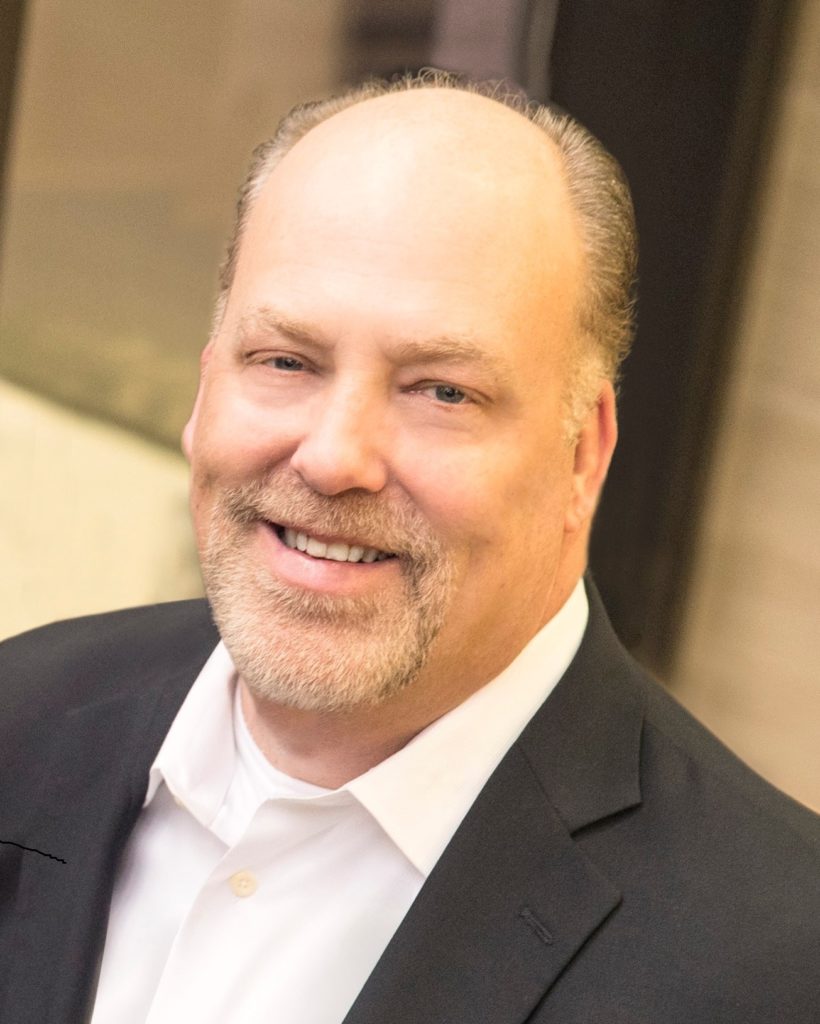 "There's a whole new world out there," Munck said in a Texas Lawbook interview. "Our video-gaming clients are dynamic and growing quickly. Blockchain. NTFs. Computer animation graphics in sports. Fintech. A lot of machine learning going on.
"We have clients in all these areas, and they have a lot of demand for legal services," he said. "We are in a really good spot."
Over the past two years, the firm has significantly expanded its trademark practice and started a new sports law practice. The firm recently renewed its Los Angeles office lease to accommodate expanding beyond the nine attorneys on the West Coast.
Munck said the firm would open a Boca Raton office to complement its Miami office.
"I can't tell you how many lawyers we will have in that office yet, but we need to have 10 to 12 lawyers to have a critical mass," he said. "Orlando will be next after that."
In 2021, Munck Wilson grew lawyer headcount in Texas 10.6 percent ― from 66 attorneys in 2020 to 73 in 2021. The firm now employs more than 90 lawyers.
Munck Wilson's year-over-year revenue increased 20 percent in 2021, according to Munck. He added that revenue per lawyer (RPL) jumped 12 percent.
The firm declined to provide exact revenue numbers. But The Texas Lawbook estimates that Munck Wilson's revenue per lawyer in 2021 was about $700,000.
In 2021, the firm represented Plano-based video-streaming service Resi Media in its $150 million sale to PushPay. Munck Wilson lawyers also advised Plano's Tyler Technologies in its $84 million acquisition of cloud-based software provider VendEngine.
Munck Wilson also scored an $86 million East Texas jury verdict in 2021 in a trade-secrets case for client AMS Sensors.
As for a secret to success, Munck pointed to teamwork. "Our lawyers work together like a wolf pack," he said, "and that's why I think we are thriving."