On a typical day, Adam Laughton counsels healthcare providers and entrepreneurs as a corporate associate at Seyfarth Shaw in Houston. But on voting day, he's playing a different role: Call center chief.
Laughton will be leading 10 to 15 lawyers at any one time taking calls from voters who are having issues at the polls.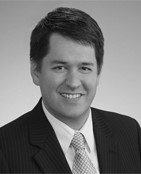 The attorney volunteers will be stationed in a conference room at his law firm checking voter rolls to see if someone is registered, looking up polling places and advising voters on what kind of identification to bring. They also will be addressing other issues, such as closed polling places, long lines and broken voting machines – and even harassment.
The call center is partnering with other organizations that will have volunteers in the field who can verify situations and work with poll workers or even an election judge about solutions. "Sometime we have to run things up the chain," he said.
Houston firms sending volunteers include Kilpatrick Townsend & Stockton, Vinson & Elkins, O'Melveny & Myers, Kirkland & Ellis, Morgan Lewis, Shearman & Sterling, Blank Rome, Holland & Knight, Arnold & Porter, Orrick, Willkie Farr & Gallagher, Mayer Brown, Reed Smith, Haynes and Boone and Sidley Austin.
Laughton's co-captain is Daniella Landers, a partner at Reed Smith.
The effort is part of the Election Protection program, which is led by the Lawyers' Committee for Civil Rights Under Law. More than 4,000 lawyers and nearly 100 of the country's top law firms and corporate legal departments are participating to help provide support for voters this election season.
The nonpartisan, nonprofit organization was formed in 1963 at the request of President John F. Kennedy to involve the private bar in providing legal services to address racial discrimination.
Today the committee's principal mission is to secure, through the rule of law, equal justice for all, particularly in the areas of criminal justice, fair housing and community development, economic justice, educational opportunities – and voting rights.
"Election Protection stands as one of the most powerful examples of modern-day mobilization of the private bar in service of protecting the most sacred right in our democracy – the right to vote," committee president and executive director Kristen Clarke said.
There are also call centers in Dallas (at the Belo Mansion), San Antonio (at the law offices of Caldwell East & Finlayson) and Austin (at the Texas Civil Rights Project).
Seyfarth's Laughton got involved with the effort four years ago via the Houston Pro Bono Joint Initiative, which is made up of pro bono heads or chairs at firms along with in-house attorneys looking for ways to collaborate on projects. The group was introduced to the committee and agreed to run the call center, with the initial operation happening at Weil Gotshal & Manges.
Laughton started as a volunteer and began running the call center three years ago at Seyfarth.
"I was always interested in politics but I didn't have any desire to practice in that area or become a politician," he said. "I wanted to be involved with educating and informing people about their voting rights. There are always a lot of shenanigans."
Laughton recently received a report from a colleague that during early voting, a bilingual woman was harassed by another voter, who tried to enlist the help of a police officer to find out whether the Spanish speaker was in the U.S. legally and able to read or read English (she was and she could). "Even so, not being able to read or read English is not an impediment toward being a voter," he said. "That's not the law."
In some cases, people are told they can't vote. Sometimes it's because they're at the wrong polling place, but often times it's because they didn't register. In that case, "There's nothing we can do," he said.
Laughton hopes to not get a lot of calls about harassment and intimidation at the polls, even though he anticipates some given the contentious nature of this year's mid-term elections and what he's heard so far. "We want to be here if there are problems," he said. "But if all the calls we get are, 'Where am I registered to vote,' that's a good day for us."
So what's the number? 1-866-OUR VOTE (1-866-687-8683).
Representatives of the media can also obtain help, if needed, for their coverage. See media law expert Chip Babcock on the issues reporters often face during elections here.