As an assistant district attorney in Harris County, Michael Harrison prosecuted law enforcement officers who had abused their power and brought justice to victims of excessive force and corruption.
A few cases he handled during his eight-year tenure in the DA's office — the last several in the civil rights division — include representing a sexual assault victim who was molested by a powerful person in their community; winning a trial that involved a bed-restrained mentally ill woman being tased by an officer after using a racial slur toward him; and investigating and indicting an officer who was allegedly extorting immigrant-founded businesses by threatening to shut them down or deport the owners if they did not pay him off (and that officer will stand trial in November on bribery and theft-related charges).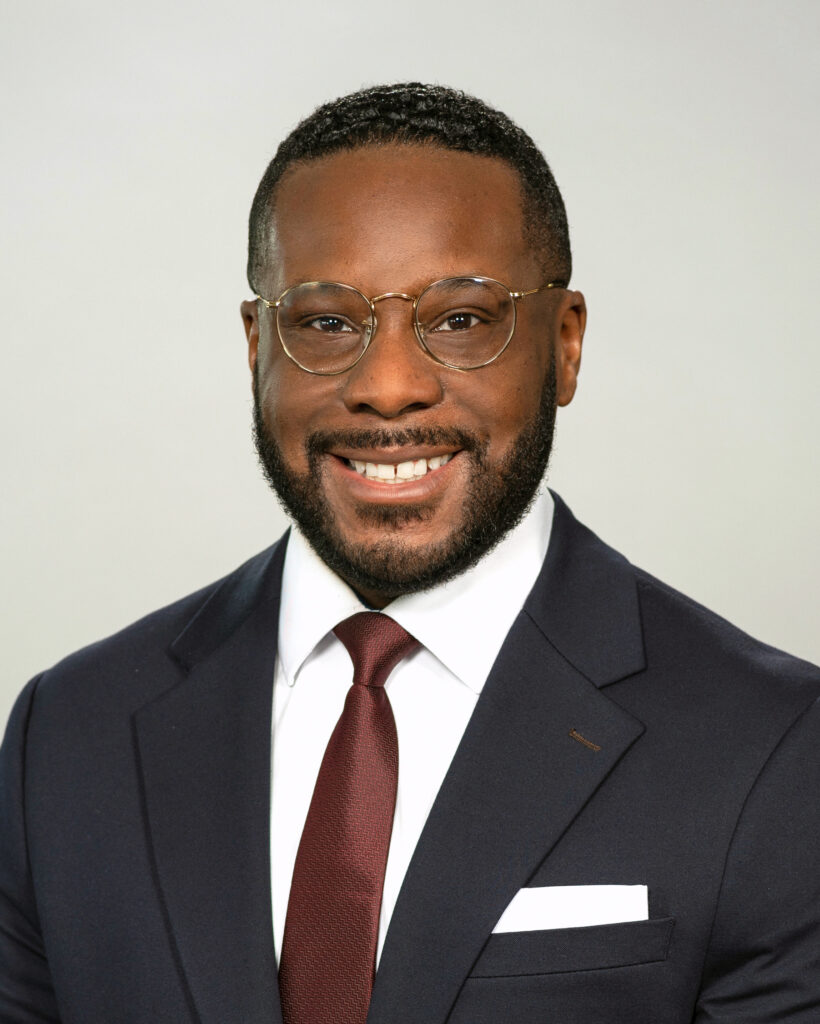 Earlier this month, he took his passion for fighting public corruption and injustices to the private sector when he joined Shook, Hardy & Bacon's Houston office to lead the firm's new civil rights and racial justice practice group. Harrison, who joined June 5 as senior counsel, will work with Shook partner Charles Eblen to transform the firm's current work in this space into a nationally recognized practice.
Shook formed this practice group from the fruits of their pro bono labor. Last year, a team of lawyers led by Eblen obtained an $8.5 million award in a pro bono Section 1983 case for Lady Smith, who lost her brother, Bilal Hill, to terminal lung cancer after medical personnel for the Missouri jail he was detained in waited months to send him to outside care for a diagnosis.
"We made the strategic decision to do something monumental with this fee award," said Shook Chair Madeleine McDonough. "This decision is a commitment to the future and will harness the firm's trial strength to help those who do not have a voice."
Harrison is currently the sole Shook lawyer who will focus full time on civil rights and racial justice, but he is one of multiple lawyers at the firm who handle pro bono full time. Others on the pro bono team include include Scot Fishman, a partner and Shook's pro bono director, a full-time pro bono coordinator, three lawyers and six paralegals.
While current civil rights clients of the firm are exclusively pro bono, Fishman said, "the door is open to fee-generating cases in the future." The practice group may also evolve in the type of work the lawyers handle. For now the firm will focus on prisoners' civil rights and abuse-of-force litigation with the anticipation that the scope could expand.
"We are excited about what the future holds and the lives we will change by doubling down on our civil rights and racial justice efforts," Fishman said. "Pro bono work is a critical part of the firm's overall objectives and goals, which is why Shook commits to devoting at least 3 percent of its annual billable hours to pro bono clients, amounting to tens-of-thousands of lawyer hours in any given year."
"Michael is an incredibly gifted trial lawyer, and he will complement the pro bono program that we are building at Shook," Fishman added.
Harrison, who has tried more than 50 cases — 30 of them as first chair — jumped at the opportunity to join the firm when he learned about the position opening.
"Not to be too dramatic, but the posted job description read like a letter written to me and about me," said Harrison, a 2014 graduate of Florida A&M University College of Law. "When I researched the firm and learned about their verdict in the Bilal Hill prisoner's rights case, their recent hiring of Scot Fishman as a partner and director of pro bono, and the fact that they were brave enough to even consider this type of work, it sealed the deal for me."
In the Q&A below, The Texas Lawbook learned more about Harrison: his background, his days as a prosecutor, his vision for Shook's new practice group and current trends he's seeing in civil rights and racial justice cases. (Editor's Note: Answers have been edited to match journalistic style.)
Texas Lawbook: What led to your decision to become a lawyer?
Michael Harrison: When I was nearing the end of undergrad at The University of Texas at Austin, I spent a lot time thinking about what was next. I was a psychology major and knew that psych was not the route I wanted to take. I made a list of my practical skills: strong writer, good verbal communicator, etc. But, I also knew that I did not want to choose a career purely based on my skills or based on salary. I wanted to devote myself to something that I cared deeply about. So, I spent the next few months pin-pointing what it was, exactly, that I cared about. The answer was unchecked injustice. More specifically, seeing people with power, authority or position abuse their advantage to the detriment of those without power. There is a hopelessness that comes with not having the tools to fight this type of injustice that is dehumanizing. (I could tell you the dramatic version where I was driving down Guadalupe Street — aka The Drag — in Austin as the rain beat against my windshield, but I will save that for the movie version.) Suffice it to say, I decided that I could use my natural skills to gain an education that would help me fight on behalf of people who couldn't fight for themselves.
Lawbook: How did you get interested in excessive force/corruption cases? And how did you end up in the Harris County district attorney's office?
Harrison: I have always had an awareness of civil rights issues. Perhaps, it was because my mother grew up in Birmingham, Alabama and my father in Mobile, Alabama, during the 1950s and lived through much of the Civil Rights Movement.
When I joined the DA's office in 2015, I did so in order to gain trial experience and learn to be an advocate. A couple of years in, I was approached by the chief of the civil rights division and asked if I wanted to join the division after she learned of my interest.
Lawbook: What are some highlights of your time as a prosecutor in the DA's office?
Harrison: To name a few: fighting for a victim of sexual assault who was molested when she was a child by a person with authority and influence in her community; successfully trying a case in which a mentally ill woman, who was in four-point restraints in a hospital bed, was tased by an officer because she used a racially explicit term toward him; investigating and indicting a case in which an officer was stealing from and bribing the businesses of immigrants by threatening to shut them down or have them deported if they did not pay him off.
Lawbook: What was your best day on the job as prosecutor?
Harrison: There are too many to choose from, but it's safe to say it was one of the many days that my colleagues and I were all gathered in my chief's office talking and arguing through the merits or strategy of a case.
Lawbook: What were the most valuable lessons you learned as a prosecutor that you will take with you as you settle into this new chapter of your career?
Harrison: I had an awesome team of police investigators. These men and women had decades of law enforcement experience ranging from NYPD, Houston PD, the FBI and all over the country.
I learned, up close, that being a law enforcement officer is difficult, it is a calling, and it is a job worthy of respect. I also learned that, given the amount of power that law enforcement officers hold, accountability is necessary to maintain the integrity of the profession and the safety of the public. The investigators that I worked alongside as a civil rights prosecutor took great pride in their profession; therefore, they also took pride in accountability.
Lawbook: What are one or two major misconceptions that the public has about police brutality cases and racial justice?
Harrison: Based on my perspective, a misconception about these cases and issues is that lines have to be drawn and minds made up on a basis of politics — instead of morality and decency.
Lawbook: What are the largest challenges that lawyers face when working on these cases?
Harrison: The law is not generally favorable to plaintiffs or complainants in these types of cases. Additionally, it can be a constant uphill battle considering the harsh reality that in cases such as inmate abuse or access to healthcare for prisoners, the general public is often ambivalent, at best, toward this segment of society.
Lawbook: How and when did the move to Shook come about, and what ultimately led to your decision to come on board?
Harrison: Earlier this year, I saw a post that Shook was looking for an attorney to lead their civil rights and racial justice practice.Not to be too dramatic, but the posted job description read like a letter written to me and about me. When I researched the firm and learned about their verdict in the Bilal Hill prisoners' rights case, their recent hiring of a Scot Fishman as Partner & Director of Pro Bono, and the fact that they were brave enough to even consider this type of work; it sealed the deal for me.
Lawbook: Tell me more about what your new role as head of Shook's new civil rights/racial justice practice will entail and the kinds of cases you're seeking out.
Harrison: I will be working alongside Charlie Eblen, the lead attorney on the Bilal Hill case, and Scot Fishman to build a structured and strategic practice. Shook is already known around the world for having experienced and skilled trial attorneys who do excellent work representing their corporate clients. We are working to build institutional knowledge in the practice of civil rights and racial justice to be able to offer the same level of trusted legal representation to a new set of clients.
Right now we have a number of prisoners' rights and other impactful civil rights cases within the firm, but we will explore other matters that make sense as we gain momentum.
Lawbook: What excites you the most about this new endeavor?
Harrison: I am excited by the opportunity to build a practice that has the potential to positively impact lives and communities on such a large scope and scale.
Lawbook: As you build out the civil rights/racial justice pro bono practice, what are some immediate goals you'd like to reach in the next couple of years?
Harrison: I am definitely a 'foundation first' kind of guy. We are working right now to assess the firm's current caseload [and] our internal processes, and we are continuing to build and nurture our relationships with our local and national social organization partners. We are also taking on some very interesting and important prisoners' rights and §1983 matters as we position ourselves to take some larger swings that address more systemic issues.
Lawbook: What are some current trends going on in civil rights and racial justice litigation? And what can we expect in the next couple of years in these areas?
Harrison: There is important work being done in many different areas that touch civil rights. A couple that come to mind is litigation relating to issues of voting rights and access to healthcare for prisoners. I think that in the next couple of years we will see firms and civil rights organizations taking bigger swings in order to have a greater impact in some of these areas.
Lawbook: When it comes to pro bono work, what are the advantages when a firm decides to build a whole practice group around it and embed it in the firm's core operations (versus just handling pro bono cases as they come or teaming up with legal aid organizations?)
Harrison: When a firm decides to build a practice around a pro bono specialty — similar as to we are doing here at Shook — it results in building institutional knowledge and established best practices for its attorneys. The result will be a firm that becomes smarter and better at handling cases in the practice area which will result in better results for the clients. Establishing a complete practice will also mean that the firm will have the knowledge and experience base to take on larger and more complex cases in the practice area, leading to greater impact.
Lawbook: What's your advice to lawyers who want to weave more pro bono work into their law practice?
Harrison: Participation in pro bono is important both for development as a well-rounded attorney and as a way to invest your skills and experience for the good of the communities in which you work and live. I would suggest that you set a calendar reminder to talk to your pro bono professional if your firm has one. If it doesn't, devote some time to researching great local pro bono opportunities. You can start by contacting your local legal aid organization to explore various options.
Lawbook: Is there anything else you'd like to add?
Harrison: I could probably fill a couple more pages, but I will stop here. Thank you for the opportunity to talk about things that I care about.