(Aug. 17) – Toyota Motor Corp. manufactured a Lexus with defective seatback failure that caused permanent brain damage to two small children during a 2016 crash on North Central Expressway, a Dallas jury ruled Friday.
After about eight hours of deliberation over two days, nine men and three women ordered Toyota to pay $242 million – $144 million of it in punitive damages – to Benjamin and Kristi Reavis, the parents of 7-year-old Emily and 5-year-old Owen.
Jurors ruled that despite widespread knowledge of seatback failure in the automotive industry, Toyota was consciously indifferent to fixing the problem among its vehicles.
The verdict, delivered just before 3 p.m., marks Toyota's first major trial loss in its new North Texas hometown since relocating its headquarters last year from California to Plano.
"I think this jury sent a message that will be heard" by Toyota, Frank Branson, lead attorney for the Reavises, told The Texas Lawbook shortly after the verdict.
The Reavises sued Toyota after a rear-end collision on Sept. 25 2016 caused their front seats to collapse into the back seats, where their children were seated. They also sued the driver who rear-ended them, Michael Mummaw.
Jurors found Toyota 95 percent liable for the Reavises' damages, and Mr. Mummaw 5 percent liable.
In a unanimous decision, the jury awarded nearly $50 million to 7-year-old Emily Reavis and $44 million to 5-year-old Owen Reavis in damages for their injuries, loss of earning capacity, past and future medical expenses, and past and future pain and mental anguish. The jury awarded each parent $3 million in damages.
On the punitive damages, jurors slapped $129.6 million on Toyota Motor Corp. and $14.4 million on Toyota Motor Sales.
"Toyota is committed to providing its customers with safe and reliable transportation, and we sympathize with anyone in an accident involving one of our vehicles," Toyota spokesman Eric Booth said in a written statement. "While we respect the jury's decision, we remain confident that the injuries sustained were the result of factors specific to this very severe collision, not a defect in the design or manufacturing of the 2002 Lexus ES300. We will consider our options moving forward."
Moments before the jury entered the courtroom, anticipation ran high. Mrs. Reavis and Debbie Branson exchanged a hopeful, "This is it" look.
Mr. and Mrs. Reavis' arms were linked as Judge Tillery read the verdict. They embraced each other, and then embraced their lawyers. Everyone from the Offices of Frank Branson hugged one another. Nearly everyone on the plaintiffs' side had tears in their eyes. So did family friends who sat through portions of the trial.
When all was done, lawyers for Toyota walked over to the plaintiffs' side and shook every single person's hand for the well-fought trial.
Leading members of the Reavises' trial team included Frank Branson, Debbie Branson, Chip Brooker and Eric Stahl.
Toyota's lead lawyers at trial were Jim Halbrooks and Suzanne Swaner of Bowman and Brooker and Victor Vital and Elizabeth Brandon of Barnes & Thornburg.
In-house Toyota attorney Dawn Pittman was in the courtroom every day as the company representative. She serves as managing counsel of Toyota's product liability matters.
Shortly after the verdict was delivered, Judge Dale Tillery read a message put together by the Reavises and their legal team.
"Your verdict today will make a difference," Judge Tillery read, adding that the access to the courts and a jury trial allows "the most powerful voice in this great nation.
"Men and women of the jury, be confident and strong that any future criticism that comes from those who think the facts [were different] … didn't see what you have seen. They are not the ones who evaluated diligently and analyzed the evidence during trial."
After reading the statement, Judge Tillery told jurors they were welcome to discuss the case with the lawyers or others, but not obligated to do so.
"It's you're right as a great Texan and great American," he said. "We are the only country in this world that has this type of process."
Editor's Note: The Texas Lawbook is providing continuing coverage of courtroom action in Reavis v. Toyota. Please scroll down for earlier articles.


'If these were your kids … what would the damages be worth?'
By Natalie Posgate
(Aug. 16) – Nine men and three women are currently weighing who is responsible for the permanent brain damage that the two young children of Benjamin and Kristi Reavis suffered in a 2016 crash in their Lexus.
The jury began deliberating at around 2:45. They have about six boxes of evidence to weigh through.
This morning, jurors heard blockbuster performances from Eric Stahl and Frank Branson for the plaintiffs and Victor Vital and Jim Halbrooks for Toyota on how they should rule.
Stahl mentioned how his co-counsel, Chip Brooker, began his opening statement at the start of this trial talking about the question "what if" in relation to the day a Honda Pilot crashed into their family Lexus in September 2016 causing the injuries to their two children.
"The Reavises ask 'what if' every day," Stahl said. "What if they didn't stop to go to lunch? What if they didn't stop to buy Emily new shoes?
"Mr. Mummaw also – 'What if I paid more attention?'" Stahl added. "Toyota should have asked, 'What if. What if our car poses a threat to our customers?' If they had asked 'what if,' we wouldn't be here today. I don't think they ever have."
John Manning, who represents Michael Mummaw, the driver of the Honda Pilot, indicated in his closing argument that his client felt the same way.
Manning said he identified with Benjamin Reavis' testimony, since 20 years ago his daughter was the same age as Emily Reavis when the accident occurred.
"This is a hard case," Manning said. "I don't think there was a dry eye in the room when he testified. When you look at Mr. Mummaw, he'll have tears flowing out of his eyes."
Long after the lawyers in this case get retained for "other tragedies" to try cases on, long after the jurors move on with their daily lives, Manning said, "the Reavises are going to remember this forever, and Michael is going to remember this forever."
What this case really boils down to, Manning said, is this: "Was this just an accident," or was it a product of negligence in seat design?
"You guys are the sole judges of credibility," Manning said. "We saw the testimony of the people employed by Toyota. If you think any one of them looked credible, I'm not sure we were looking at the same witnesses."
Victor Vital and Jim Halbrooks, who divvied up the closing arguments for Toyota, emphasized that there is something key in this case when considering how to answer the charge: context, context, context.
"I have said this perhaps [once or twice] before: context is important," Halbrooks said. "I'm also a believer that the devil is in the details. You have to look at the facts, evidence and details."
Halbrooks said the Reavises' accident was not just one, but three events: the Honda Pilot striking the Lexus ES 300, the Lexus striking the Nissan Altima in front of it as a result, and the Honda striking the Lexus one more time after bouncing from the first impact.
He played the Toyota crash test that demonstrated this.
"That's the context for which this accident occurred," he said.
Vital, who talked to the jurors about damages owed to the Reavises (should they decide in favor of awarding damages), told the jury that this case has brought up one very important point: "Hope."
"Hope underscores the human spirit," Vital told jurors. "The children suffered terrible injuries. Mr. Halbrooks argued 'how' and 'why' they suffered injuries, so I won't blather. We know they were in the hospital, and in intensive care and rehab for two months."
Victor brought up the portion of the jury charge that asks them to consider pain and mental suffering.
"I'm not going to say the kids did not have that," he said. "But I will ask you to use context. As they did suffer, they had support. When figuring out compensation, consider the context: a loving family, a huge community supporting them from friends and church, a fabulous medical team. I ask you to be guided by those facts and context to reach a just result."
When time ran out for Vital to speak, he told jurors he wished he had more time to talk to them.
"There's a lot more I could say and have to say," he told the jury. "I would ask when you deliberate, that you look at all the pictures in the evidence and what we've seen that projects a positive path for the future."
Once Branson stood up to speak, he brought up what Vital said to the jurors.
"When Mr. Vital said how bad he felt for my clients of traumatic brain injury, and how he kept wanting more time… I'll give you free range now," Branson said, turning to Vital.
"If these were your kids, Victor, tell me: what would the damages be worth? You can have three minutes of my time."
Vital stayed silent. Spectators in the packed courtroom exchanged amazed looks with one another.
"That's what I'm telling you," Branson said, turning back to the jury.
"These children's lives should be like the cartoons [and playing on monkey bars and whatnot]" Branson continued. "Their lives shouldn't involve tragedy. And not one tragedy, but tragedy every day. The parents are reminded of what happens to them every day."


Day 13: Plaintiffs' Rebuttal Witness Criticizes Toyota's Crash Tests
(Aug. 15) – Throughout Toyota v. Reavis, jurors have seen the same video over and over: A Lexus ES 300 mounted on a sled moves backwards, and crashes into a wall. The driver's seat reclines rearward, and the dummy with it. The dummy propels farther backward and past the headrest until it violently crashes into the booster seat behind it, bounces off, and shoots upward through the open sunroof. The lawyers play it in regular time, then in slow motion.
The engineer behind the crash test, Steve Meyer of SAFE Laboratories, talked to jurors about it Wednesday, telling them it is the only test of the many presented at trial that comes close to representing what occurred inside Benjamin and Kristi Reavis' 2002 Lexus ES 300 on the afternoon of Sept. 25, 2016 – the day they were rear-ended on Central Expressway and their two small children sustained permanent brain damage.
Meyer, a rebuttal witness for the plaintiffs, was asked if the maximum 25-degree target angle of deformation that Toyota used in its safety tests was effective in representing real world crashes like the Reavises.
"Not at those speeds and not at that dummy size," he answered, alluding to the fact that the crash tests were conducted at lower speeds than the Reavises' 45 to 48 mile per hour accident and the fact that Toyota used 50th percentile dummies, much lighter than Mr. Reavis' 6'1, 200-pound frame. "It won't do us any good at all."
Meyer said the dummies, made to approximate the size of the average American male, were designed in the 1960s.
In the 1960s, he said, the average American male was 5'9 and 173 pounds. According to the Centers for Disease Control, the average weight has jumped to "more like" 196, he said.
"We've all gained weight," he told the jury.
Brooker then brought up Toyota's vehicle-to-vehicle crash test and asked Meyer what he thought the shortcomings were.
The most obvious shortcoming, Meyer replied, is that Toyota put sandbags in the vehicle instead of dummies.
"It was a huge missed opportunity from an engineering point-of-view," he said. "It could have provided very important data to put dummies in the seats."
Meyer said he understood Toyota's reasoning: their need to "compartmentalize" into separate tests for the accident reconstruction standpoint and the actual seat design. But on the other hand, he said, "it's realistically better to do both at the same time."
Chip Brooker, representing the Reavises, then asked Meyer to provide his criticisms of the crash test conducted by Toyota's accident reconstruction expert, Michael James. Because James' goal was to replicate a crash test that would be very similar to an internal Toyota test, Meyer said it resulted in it not representing what happened in the Reavises' Lexus.
"It didn't have anything to do with the accident," Meyer said. "It was inappropriate for him to suggest it had something to do with this case."
Brooker then played for the jury a similar test Meyer conducted that involved a Buick sedan rather than a Lexus. In that test, the dummy reclined backward upon impact, but its head did not collide with the car seat behind it.
Meyer said the Buick test demonstrated the notion that automakers can manufacture seats to yield in accidents in order to protect front seat passengers from whiplash "while at the same time maintaining control of the occupant" so the passengers do not slide past the seat and collide into back seat passengers.
"It's not one or the other," Meyer said. "I'm not an advocate of a rigid seat… we do want it to deflect, yield some," he said. "Realistically I understand there are tradeoffs; but you can do both. It's not complicated."
Before playing the Buick video, Judge Dale Tillery told jurors that the video was for demonstrative purposes only, not evidence.
During cross-examination, Toyota lawyer Jim Halbrooks asked Meyer if he was aware of the fact that the plaintiffs' own design expert, Gary Whitman, called Meyer's crash test "too aggressive."
Meyer answered that he didn't recall seeing that in the transcripts, but could speculate why Whitman said that.
Halbrooks then brought up the dummy "thigh plates" or "shields" used on Meyer's test first discussed during direct-examination. The thigh plates were used in the plaintiffs' testing to add weight to the dummies to make them better matches for Mr. and Mrs. Reavis.
One of Toyota's arguments is that the plates protruded too much, causing the lap belts to be too loose on the dummies, which in turn caused them to slide past the reclined seats upon impact.
Halbrooks asked Meyer if it occurred to him that he could have taken the pants off of the dummy, snapped a picture (to see the positioning of the thigh plate and thigh gap at a seated position) and pulled the pants back up. The jury giggled at the question.
Meyer replied that to do so would have been more work than Halbrooks' question suggested. Because the dummy was very heavy and basically "a deadweight," Meyer said, doing so would require a machine to complete the task.
"But I would have done it if I knew it was going to be an issue," Meyer added.
One of the first things Brooker asked Meyer, who worked at Lockheed Aircraft as a design engineer earlier in his career, was why he decided to make the career switch into automotive safety.
"It's really a great job," Meyer said. "It's why I do it. It's very mechanical engineering oriented, what we learned in school.
"Not to mention, we want to move automotive safety forward," he added. "A lot of problems we had 20 years ago, we've solved. It's very rewarding for me, and this is basic physics."
Earlier in the day, Toyota rested its defense with seat design engineer Greg Stephens, who had been on the witness stand since yesterday afternoon.
Judge Tillery dismissed the jurors shortly after for a two-and-a-half hour lunch while the lawyers for the Reavises and Toyota worked out the jury charge.
Closings are scheduled to begin at 8:30 Thursday morning. Toyota lawyer Victor Vital said in court that he and lead co-counsel Jim Halbrooks plan to split closing arguments. Frank Branson indicated that he would argue closings on behalf of the Reavises.
Unlike many judges, who give lawyers a hard deadline for how much time they have for closings, Judge Tillery asked the parties how much time they would like.
"You guys have been at it for three weeks," Judge Tillery told the lawyers.
Both sides agreed to two hours each.


Toyota Almost Rests; The Day Ends In Laughter
By Natalie Posgate
(Aug. 14) – The Toyota defense came close to a close late Tuesday with yet another crash reconstruction expert asserting that seat design and performance was not an issue in the 2016 rear-end collision that left the two small children of Benjamin and Kristi Reavis severely injured.
Greg Stephens, an expert from Gig Harbor, Washington, told the jury that the seats in the Toyota-made vehicle, a 2002 Lexus ES 300, performed as they had been designed – with no apparent defects.
"It is my opinion that the subject seats are not defective or unreasonably dangerous," Stephens said from the witness stand.
He added that they "fulfilled their primary design role" of protecting the front seat occupants in the event of an accident.
Under questioning by Toyota lawyer Jim Halbrooks, Stephens told jurors that his analysis showed that Mr. Reavis' driver's seat was already reclined at 27 degrees before the accident, and Mrs. Reavis' seat was reclined at 37 degrees. He said the accident caused six degrees in additional deformation on top of Mrs. Reavis' pre-reclined position, while Mr. Reavis' underwent 22 degrees of deformation – both below the 25-degree target Toyota aimed for during safety crash tests.
To emphasize Stephens' analysis, Halbrooks wheeled the driver and passenger seats from the Reavises' Lexus into the courtroom. Stephens then broke down the anatomy of the seats to jurors and pointed toward the lower portion of the seatback, explaining where the deformation occurred during the crash.
Halbrooks also presented a chart ranking seatback strength in various car models manufactured between 1998 to the present day. The 2002 Lexus ES 300 was in the middle of the chart, neither the best nor the worst.
Early in his direct examination, Halbrooks questioned Stephens about his professional experience with Toyota over the past decade. As he had with other experts, Halbrooks asked how much Stephens and his company, Collision Research & Analysis, had billed for their work in that time.
Stephens said his firm has earned around $3.3 million worth of work for Toyota over the past 10 years, that he was retained on about $400,000 to $500,000 of that work, and that his firm has billed about $160,000 so far for this case.
On cross-examination, plaintiffs' lawyer Eric Stahl asked Stephens if he knew that the deformation at issue in this trial – the same issue that is known for causing deaths – has been talked about for four decades. Stephens answered yes.
He then asked if he was aware of the 1992 "CBS 60 Minutes" investigative report that highlighted the issue of seat deformation.
"Yes sir," Stephens said.
"So Toyota, unless it had its head in the sand, knew this was going on too?" Stahl asked.
Stephens indicated he couldn't speak for Toyota, but agreed they probably knew about it.
Stahl pointed out that plastic deformation occurred on Kristi Reavis' seat, which he described as another level of severity above what is known as elastic deformation, in which seats deform but bounce back.
"Even though you said Kristi Reavis' seat only deformed six degrees, it was enough force for it to be plastic deformation?" he asked.
"Yes," Stephens answered.
But the day ended during Stahl's cross-examination when at 4:20 p.m. one of the jurors told bailiff Phil Fisher that he needed to be somewhere at 5 p.m. Judge Dale Tillery decided to recess the trial and send the jurors home, preventing Toyota from resting their defense as they had hoped.
Jurors, who have not been persistently punctual, will continue to hear testimony from Stephens first thing Wednesday morning, which Fisher reminded the jury as they left would begin at 8:30 a.m.
"8:30! 8:30! Not 8:45, not 9, but 8:30!" Fisher told the jurors one by one as they left for the day.
The courtroom laughed.


Economist Testifies; Toyota Defense Set To Rest
By Natalie Posgate
(Aug. 14) – Lawyers for Toyota Motor Corp. indicated during Monday's adjournment that they will likely rest their case on Tuesday.
Lawyers for Benjamin and Kristi Reavis then said they plan to bring in a rebuttal witness Wednesday morning, which means closing arguments will likely happen Wednesday afternoon or Thursday.
The developments come as one of Toyota's final witnesses, Los Angeles forensic economist David Weiner, continues his testimony.
Late Monday afternoon, Weiner explained to jurors that he is a scholar of the net discount rate method in assessing damages, which he says "a large percentage" of fellow economists use.
Should the jury find that Toyota should pay future medical expenses, Emily Reavis should be awarded $17.6 million for Dr. Joe Gonzales' "option one" comprehensive life care plan or $3.4 million for Dr. Gonzales' "option two" less comprehensive plan. For Owen Reavis, the more extensive care option was set at $15.37 million; the less comprehensive at $3.5 million.
These figures are about half of what the Reavises' economics expert, Dale Boisso, said Emily should be awarded to account for future inflation.
Part of this method, he said, is considering the fact that "interest rates offer you a return that cover future inflation."
Weiner just returned to the witness stand and will soon discuss how much he thinks will cover Owen's future medical expenses.
He mentioned that medical inflation rates and interest rates generally have a direct relationship.
While both economists in the trial used the consumer price index to calculate future medical costs, Weiner mentioned his method differed from Boisso's in terms of how to project interest rates.
Weiner said he studies the historical growth rates and treasury rates, while Boisso uses a "hybrid method" calculation that includes historical rates and the current growth rate.
"My problem is that's a very aggressive way to approach this," Weiner said of Boisso's method. "I've never seen it before."
He also called Boisso's approach "convoluted" and said it essentially " compares interest rates "to different economies," using historic interest rate lows and comparing them to "the past 10 years of inflation."
When Victor Vital, who questioned Weiner on direct, got to the subject of lost wages, he asked Weiner why he did not include Social Security in the fringe benefit portion of his analysis.
Weiner listed several reasons, including the notion that an employer must first contribute the 6.2 percent required by the law before the employee matches 6.2 percent. He also mentioned "there's no correlation between how much you contribute and how much you get out."
Weiner also said he didn't include disability or worker's comp in his plan, since it would essentially be double-dipping. He explained that disability and worker's comp are intended to be paid to someone in lieu of them receiving wages from a job, and his plan is designed already to do just that.
Weiner mentioned that there has been no proof as of yet that Emily and Owen will never be able to work in their lives.
During cross, plaintiffs' lawyer Eric Stahl asked Weiner "as an investor" if he could use Weiner' method to "make sure the cost of an MRI is not more than the general interest rate.
"As a general rule, I don't think people go to that level when managing their money," Weiner replied.
Stahl told Weiner that the jury is going to be asked to consider income tax. "but you omitted that out of your plan?"
"That's right," Weiner answered.
Stahl later characterized Weiner's plan as one that would involve the Reavises having to play all their cards right in order to have enough money.
"[It's a] bet to pay the Revises a little money each day, with the assumption that if they make the right investments, it grows," Stahl asserted. "You're basically gambling with someone else money?"
"I'm not trying to undercompensate, but I'm not trying to overcompensate. I'm just trying to find what's reasonable," Weiner said.


Children Injured From Behind – Injury Expert
By Natalie Posgate
(Aug. 13) – Toyota's injury causation expert told jurors Monday afternoon that force that caused Emily and Owen Reavis' severe head injuries in the 2016 rear-end collision came from behind them.
The testimony of Dr. Lisa Gwin, a San Antonio-based biomechanic and injury causation expert, directly challenges the plaintiffs' expert, who concluded that the seatback failure of the front seats where Benjamin and Kristi Reavis were sitting, caused their children's head injuries.
Moreover, since a many of Emily and Owen's skull and brain injuries were located in the very back of their heads, Dr. Gwin said a frontal impact "would not be able to cause" the injuries.
Dr. Gwin also pointed out that because the crash involving the Reavises' Lexus had three separate impacts (the initial rear-end collision into the back of the Lexus, the frontal collision involving the Lexus getting shoved into the Nissan Altima in front of it, and the bounce back that caused the Honda Element to crash into the Lexus again), the occupants in the vehicle were more prone to injuries.
"Three different impacts imparts a much higher risk of injury than one impact," said Dr. Gwin, a licensed engineer and emergency physician.
She also said the heavy braking involved before the first impact contributed to how the Reavis children got injured. Mr. Reavis testified at the beginning of trial that right before the crash occurred, he slammed his brakes on North Central Expressway to avoid hitting the car in front of him.
Dr. Gwin explained that when heavy braking happens, it causes occupants in the vehicle to move forward and bend over.
Inevitably, per the laws of physics, the Reavises then would have "rebounded" from that, so they would have been moving backwards when the rear-end collision happened.
"For every action, there's an equal and opposite reaction," Dr. Gwin explained.
A higher change in velocity (referred to often as "Delta V" during the trial), causes a larger rebound, she says.
Dr. Gwin's direct examination by Jim Halbooks continues.


Another Expert Challenges Plaintiff's Test
By Natalie Posgate
(Aug. 13) – Toyota lawyers continued their defense of the automaker Monday, renewing their attack on the methodology of the plaintiff's design expert.
Michael James, a Utah-based engineer who studies the performance of cars in accidents, told jurors that he studied the sled test of plaintiffs' expert Gary Whitman and concluded that it yielded unrealistic results.
James said the manner in which Whitman weighted down the crash test dummies affected their movement in ways that would have been unlikely in the 2016 rear-crash that brain-injured two children.
In the reconstruction Whitman said he planted metal "shields" on the dummies' legs to make them heavier, so that better approximated the actual heights and weights of the Benjamin and Kristi Reavis.
But James said those shields protruded too much from the legs, which caused "too much webbing in the lap belt," which in turn caused the dummies to not be properly restrained in their seats.
"If there's extra webbing in lap belt, the dummy can ramp more," he said. "It essentially makes the seatbelt ineffective"
In Whitman's test, which jurors have seen multiple times, a Lexus on a sled propels backward. When it hits a wall, the driver's seat deforms and the dummy slides past the seat, colliding violently into the child seat behind it. The dummy then ricochets off the booster seat, upward, and its head goes through the open sunroof.
"It's not realistic, I had never seen that before," said James, who has been in the accident reconstruction business for 37 years.
James conducted his own sled test as well. In his, he said he did not add any weight to the dummies because Toyota did not add any to its internal tests.
A video of James' sled test shows some driver's seat deformation upon impact, but not much. The driver's dummy then reclines a bit, but then bounces off the seat and moves forward. The seatbelt then stops the dummy from continuing to move forward.
James said he did not add weight to the dummies because his test's purpose to be conducted "the way Toyota did" its internal sled crash tests.
The only thing he did differently was he performed his test at a higher change in velocity than Toyota.
"If you change a bunch of variables and get different results, you don't know what to allocate it to," he said.
James said in his test, the seats deformed less than 25 degrees, which was Toyota's target angle in its test.
James' testimony continues on cross examination.


A Toyota Expert Claims Injured Children Were Not Properly Secured
By Natalie Posgate
(Aug. 10) – An expert for Toyota maintained before a Dallas jury Friday that two children brain-damaged in a rear-end collision in 2016 were not properly situated in their child and booster seats at the time of the crash.
Will Van Arsdell, an MIT-trained mechanical engineer, also said his analysis concluded that the seatbelts Toyota chose to install in the 2002 Lexus ES 300 were the most appropriate and safe.
Arsdell, who owns a firm in Massachusetts, specializes in occupant crash protection, airbags, seat belts, child restraints, accident reconstruction, vehicle structures, mechanics, materials and design.
The Toyota expert also criticized tests by plaintiff's expert Gary Whitman as inadequate and ineffective in providing proof that the front seatbelts and passenger seats were defective in the 2002 Lexus ES 300 in which the accident occurred.
The plaintiffs maintain that design flaws in the Toyota-made Lexus were responsible for the severity of injuries suffered by Emily and Owen Reavis in the crash.
As Toyota's second expert witness to testify in the trial, Van Arsdell described his particular expertise as seatbelt performance.
Toyota lawyer Jim Halbrooks played a video of one of Whitman's tests in which a dummy in a front seat was pulled back in order to demonstrate the plaintiffs' argument that the seatbelts had not properly restrained the Reavises, who then slid past the front headrests of the deformed seats and collided with their children as a result of the crash.
Van Arsdell then wrote down eight things that were wrong with Whitman's test, which had the seat pre-positioned at 45 degrees:
The seat in the test was not designed to absorb energy (a.k.a. the seat was not allowed to deform);
The seatbelt was "quite loose" around the dummy.
The clip at the top (nonexistent in a real life car) kept the seatbelt retractor from "doing its job;"
The force applied was different from the actual crash;
The point force is inappropriate;
The leather pads were not appropriate;
Doing a static (still) test instead of a dynamic (moving) test is not appropriate; and
There was no headrest on the test seat, which would have provided more restraint.
Van Arsdell also testified that the alternate designs of the front ES 300 seats that Whitman crafted "would not have changed the outcome" of the accident.
Van Arsdell also analyzed Emily's booster seat and Owen's child seat. Due to photos taken after the accident, he concluded that neither of them were in their seats properly.
He said Emily was not in her seat properly because her headrest was pushed all the way down, which is not an appropriate alignment for the height of a girl like Emily.
"With the headrest all the way down, it's too low for a child the size of Emily, Reavis," he said.
He said she was also not properly restrained in her seat upon impact of the crash because the Lexus seatbelt was not through the hook in the back of the booster that locks the seat into place.
He pulled up a photo of a different girl around the same size and weight as Emily, which shows the shoulder strap too low on her shoulder, which suggests where the seatbelt was positioned on Emily.
On cross-examination, Chip Brooker asked Van Arsdell if he saw Mr. and Mrs. Reavises' testimony that they had never seen Emily seated in her booster seat in the way the other girl was. Van Arsdell said yes.
Brooker then pointed out that Mr. and Mrs. Reavis rode in the ambulance straight to Children's Medical Center after the accident and slept on air mattresses in the hospital for a month. He further pointed out by the time Mr. Reavis saw the Lexus again, many other people had handled and examined it.
Brooker asked Van Arsdell if he knew how many first responders, police and other professionals were involved with the accident investigation who could have looked at the car (to imply that the seats might not have been installed in the exact state it was in right after the accident).
Van Arsdell said no.


Lexus Seats Exceeded Standards – Toyota Exec
By Natalie Posgate
(Aug. 9) – Toyota engineer Motoki Shibata told jurors that the seats in the Lexus model that was rear-ended in 2016, the 2002 ES 300, were designed to protect both the front passengers as well as back seat passengers — the front seat passengers from whiplash, in particular.
Moreover, Shibata testified, each crash test that Toyota conducted exceeded multiple federal regulations.
Shibata, who is based in Japan and has been with Toyota for 30 years, is the second witness to appear for the automaker since it began its defense on Tuesday. An interpreter was present for the testimony to translate Shibata's answers from Japanese to English.
Jurors first heard from Shibata by way of a video deposition during the plaintiff's phase of the case. During that deposition, Toyota lawyer Jim Halbrooks had objected to the way the interpreter was talking over Shibata's answers in English since jurors could not hear his full answers first with inflections.
On direct examination part two, Halbrooks brought up the fact that the plaintiffs are alleging there was also something wrong with the seatbelts in the Lexus ES 300 (since they allege the parents slid past the deformed seats and hit their children). Halbrooks then asked if the type of seatbelts they installed in the ES 300 was to save costs.
"Cost had nothing to do with it," Shibata replied. He then explained that the seatbelt they chose worked well for all types of accidents they trialed during crash-testing – front-end collision, rear-end, from the side and rollovers.
"We try to get the ideal seatbelt system for a variety of real world accidents," Shibata said.
Shibata also said that they crash-tested the Lexus ES 300 with a variety of dummy sizes in the front seat: a 6-year-old child, a small adult, an average adult and a large-statured adult to make sure that the ES 300 seats and seatbelts properly protected people of all sizes who are able to sit in the front seat.
He pointed out that children five and under are recommended to sit in the back with booster seats.
On cross-examination, Eric Stahl brought up Shibata's previous testimony: that Toyota did not perform any tests for the ES 300 that had dummies in the back seat. Shibata explained that because they were able to measure at the target deformation angle the distance between the front seats and the back seats, it wasn't necessary to perform another test with rear occupant dummies.
Stahl asked if they just wanted to perform one test, why couldn't they just kill two birds with one stone and put one dummy in the driver's seat and one dummy in the back on the passenger's side, as opposed to putting two dummies in the front seat.
"If we do that, we can't evaluate the front passenger seat," Shibata answered.
Stahl then pulled up Toyota's operating income. He pointed out that Toyota's operating income for this year is 2 trillion Yen (about $18 billion).
"So Toyota wouldn't want people to believe they didn't do one more test that they could have afforded to do?"
Stahl then shifted gears to the specifics of the Reavises' case. He asked if the way Toyota designed the ES 300 could possibly contribute to the fact that the Reavises' front seats deformed and hit their children in the back.
Shibata said Toyota's tests would account for 95 to 97 percent of accidents.
"When an accident that' severe exceeds a reasonable level, then something may happen," Shibata said.
Cross-examination continues.


(Aug. 8) – Now that Toyota is presenting its case to the jury, Dallas attorney Jonathan Manning has made his presence known to the court.
Manning, who represents Michael Mummaw, the driver of the car that caused the crash that severely injured two children, had remained mostly quiet during the first week of testimony. But his cross-examination of a Toyota expert Wednesday was pointed and in-depth.
Earlier in his testimony, Toyota's reconstruction expert James Edward Walker claimed that Mummaw's rear-end collision with the 2002 Lexus carrying Emily and Owen Reavis was a far more violent accident than that portrayed by a plaintiff's expert.
Manning asked Walker if he had interviewed any of the occupants in the Nissan Altima, the third vehicle involved in the accident.
Walker said no and that it was "highly unusual" for him to actually talk to people involved in preparing his expert reports.
Manning then pulled up the police report of the accident and pointed to the fact that the investigating officer noted Mummaw and Abigail Howell (who owns the Honda Pilot Mummaw was driving) were "treated at scene" and then released – a direct stab at Walker's earlier testimony that it was an "extremely violent, extremely severe crash."
Manning then noted on the report the various crash codes of contributing factors that police usually cite on their accident reports. Then he pointed to Code 22, which the investigating police officer had written as the cause of the accident.
"Twenty-two is the failure to control speed, correct?"
"Yes," Walker said.
Manning then quizzed Walker on all of the other, more severe codes out there, such as:
"What is 20?" he asked.
"Driver inattention," Walker replied.
"Forty?"
"Fatigue or asleep."
"Forty-one?"
"Faulty evasive action."
"Forty-four?"
"Followed too closely."
"Forty-five?"
"Had been drinking."
"Sixty?"
"Unsafe speed."
"Sixty-seven?"
"Under the influence/alcohol."
"Sixty-eight?"
"Under the influence/drugs."
"Seventy-two?"
"Cell/mobile phone use."
"Are any of these factors listed by the investigating officer as a contributing factor to the accident?" Manning asked.
"No," Walker replied.
Manning then brought up Walker's earlier testimony in which he analyzed Mummaw's "not fully responsive" answer to the police about whether he had any alcohol, medication or drugs within 48 hours of the accident.
"Do you have any indication or proof that Mummaw had any alcohol prior to the accident?" Manning asked Walker.
Walker provided his own non-answer answer.
Before Walker was cleared from the witness stand, Manning asked Judge Dale Tillery to instruct jurors to not consider any connotation by Walker that Mummaw and Howell were under the influence because it violated certain rules of civil procedure.
Judge Tillery instructed the jurors just that.

'Extremely Violent, Extremely Severe' – Toyota Expert
By Natalie Posgate
(Aug. 8) – Toyota accident reconstruction expert James Edward Walker continued his testimony Wednesday, providing a finale to his direct-examination with a resonant one-liner:
"It's an extremely violent, extremely severe crash," Walker said of the 2016 rear-end collision that left Emily and Owen Reavis with permanent brain damage.
When Toyota lawyer Victor Vital began questioning Walker Tuesday afternoon, he began with pointed questions to demonstrate Walker's experience in the automotive industry and accident reconstruction.
Walker, an engineer, said he has testified "hundreds of times" for accident reconstruction depositions, and has worked in the automotive industry for two decades. In his free time, he races cars, which he has also done for two decades.
Vital pulled up a 17-page EDR report for the jurors. EDR stands for "event data recording," also known as the "black box" (the less favored term, Walker says) in automobiles that record data when an accident occurs.
One of the charts in the EDR report displayed a continuous downward slope. Walker explained that because the "graph never levels out," that indicates that the accident was still going on once the EDR stopped recording.
As a result, he believes that the change in velocity (which depicts the severity of a crash) of the Lexus was more than the 11 miles per hour a plaintiff's reconstruction expert said it was.
Walker said he estimates the change in velocity at 26 miles per hour.
In fact, Walker said, his analysis shows that the rear-end collision propelled the Lexus into a Nissan Altima that was 18 feet in front of it – much further than the five-foot distance estimated by Benjamin Reavis in his testimony.
The significance of this new, longer distance supports the Toyota's position that the Reavises were hit with far more force than previously argued, moving their Lexus substantially farther than originally estimated while still causing visible bumper damage to the Nissan Altima in front of it.
"The accident is often different from people's recollections," Walker said.
Vital pulled up pictures of the bumpers of the Altima and Lexus, which were both severely damaged.
Later, Vital played the videos of Toyota's crash tests of the same car models involved in the Reavis accident that jurors have previously seen. In slow motion, the Honda Element dramatically crushes into the bumper of the Lexus, crushes the back like an accordion. A video from another angle depicts the left wheels of the Pilot leaving the ground and beginning to roll over the top of the Lexus bumper.
"The actual accident was 75 percent more severe," Walker said.
Chip Brooker began cross-examining Walker on behalf of the plaintiffs shortly after lunch. He asserted in a pointed question that Walker has only provided accident reconstruction expert reports on behalf of automobile manufactures, never injured plaintiffs.
He also pointed out that Walker's company receives $3 million to $4 million in work from Toyota. He asked Walker how many cases he's worked on for Toyota.
"Fifteen to 20," Walker answered.
Brooker asked whether Walker had worked "in excess of 24 cases" for Bowman and Brooke, Toyota's primary products liability law firm.
"Oh sure," Walker answered.
Brooker asked Walker if the Reavises were to show up at his door and ask him to work on an opinion of how the accident provided this horrific permanent damage to their children's brains, if he would take them as clients.
"I would provide the exact same analysis of the case," Walker replied.
Brooker's cross-examination continues.

Toyota Expert Blames Driver for Accident Severity
By Natalie Posgate
(Aug. 8) – Toyota kicked off presenting its case to the jury by calling its first witness, James Edward Walker Jr., to the stand on Tuesday afternoon.
Walker, a Houston-area based engineer, is Toyota's accident reconstruction expert in the case. He testified before the jury for about an hour before Judge Tillery sent jurors home early, around 4:30.
Walker has laid the foundation for one of Toyota's core arguments in the case: the only person to blame for the Reavis children's traumatic brain injuries is Michael Mummaw, the driver who rear-ended the family's 2002 Lexus ES 300.
Walker explained to the jury that when working on accident reconstruction projects his company, Carr Engineering Inc., examines three factors that contribute to accidents: the vehicle, the driving environment and the driver.
Vital asked Walker what he had determined in examining these factors and he said that "the driver of the Honda Pilot (Mummaw) is responsible for the accident" involving the Reavises' Lexus.
Vital then pulled up a transcript of a statement Mummaw made a few days after the accident. The person interviewing Mummaw asked him if he saw what happened.
"Uh, I don't remember… I got a concussion from the accident," Mummaw replied in the transcript.
"As an expert, what relevance does this have to you?" Vital asked Walker.
"It's a general indicator of the severity of the accident," Walker replied. "You don't get concussions from a minor fender bender."
Vital then scrolled to a portion of the transcript in which Mummaw was asked whether he had consumed any alcohol, drugs or medication within 48 hours of the accident. Walker said Mummaw's answer was telling because he "did not give a complete answer" to the question. Instead, he said he didn't consume any alcohol, drugs or medication on the day of the accident, Walker said.
Around this time, John Manning, Mummaw's lawyer, made his first objection in the trial. Manning has been quiet throughout the trial – so quiet in fact that even Judge Tillery forgets to ask him if he has any cross-examination questions nearly every time a witness is passed.
Vital then played a video of a test Walker conducted by driving past the area the accident occurred on North Central Expressway. This test allowed him to evaluate the environmental aspect of the crash. Walker noted that the road was relatively flat, thus no obstructed views that could have contributed to the crash.
Vital then showed jurors a close-up of the Honda Pilot bumper and the Lexus bumper in the aftermath of the accident. Walker noted that there was "substantial" deformation on the Lexus bumper, due to the 4,200-pound Honda Pilot crashing into it just under 50 miles per hour.
"The entire car was crushed by the energy of this crash," Walker said
Walker's testimony will continue Wednesday morning.

Toyota Cross-Examines Kristi Reavis
By Natalie Posgate
(Aug. 7) – During his cross-examination of Kristi Reavis, Victor Vital focused on visible evidence of a happy family.
Toyota's lead attorney displayed photos of a family vacation last year that the Reavises took in Los Angeles to visit Disneyland and the beach. Owen had just turned four and Emily was six. Vital pointed to a well-constructed sand castle in the foreground of the picture of Benjamin, Owen and Emily on the beach.
They were all taken after the accident that left the two children brain-damaged.
He asked Mrs. Reavis if it was just Owen and her husband who worked on the sand castle. She said yes. Her answer came after she had told the jury during direct about Owen's issues putting together basic drawings at preschool – including drawing a house with a square and a triangle.
Vital also pulled up a picture of Mrs. Reavis and Emily during her last day of kindergarten in May 2017. Emily is holding up a certificate for an excellence of reading award.
Mrs. Reavis (who broke done multiple times during her testimony) started crying.
"I was just so proud of her because she made it through [kindergarten]," she said. "She was just so excited."
Vital asked if Owen was starting to have a recollection of his school and friends, and she confirmed that.
Vital pulled up photos of Emily and Owen in the swimming pool located on the rooftop of the family's downtown condominium building. He asked Mrs. Reavis how long Emily had known how to swim before the September 2016 accident, and how long it took after the accident for her to pick it back up.
She answered that she had begun swimming in May 2016, and started swimming again in the summer of 2017. She said Owen began taking swimming lessons this year, but doesn't have a ton of skills yet.
Vital pulled up more photos of the family going on trips – one of them in a Southwest Airlines plane bound for Mrs. Reavis' mother's home in Tampa, Florida on Christmas day of 2017, one of the family in St. Louis during spring break. Mrs. Reavis testified that it was just the four of them traveling on those trips. Her mother, who has practically lived full-time with the family for the past two years, was not with them.
After Mrs. Reavis got off the witness stand, lawyers spent nearly an hour arguing whether Toyota is entitled to a directed verdict. Toyota lawyers Suzanne Swaner and Elizabeth Brandon brought forward several points from the liability and damages aspects for why Toyota Motor Corp. and Toyota Motor Sales, USA should get the directed verdict.
They argued that the plaintiffs have not put forth enough evidence to back their many claims, including Toyota had a manufacturer defect, that there was a marketing defect, and that their experts did not bring forth enough evidence to support the amount of damages the Reavises are requesting.
Tillery denied the motion.
Next up: Toyota begins its case with testimony by James Walker of The Woodlands. He is Toyota's accident reconstruction expert.

Kristi Reavis Takes The Stand
By Natalie Posgate
(Aug. 7) – As lawyers at the Branson Law Firm wrap up presenting their case, they brought the final star witness to the stand Tuesday morning: Kristi Reavis.
Mrs. Reavis, who has been testifying since 9:15 this morning, told jurors from the witness stand before lunch about her family's life before, during and after the 2016 rear-end accident that left her 7-year-old daughter and 5-year-old son with traumatic brain injuries.
She talked of the Cosmo, the Great Dane she and her husband Benjamin had in the family before deciding to have children. She talked of the urban lifestyle they loved in their downtown Dallas condo, an emulation of their early years of marriage living in Europe.
She talked of the Lexus ES 300 that she bought from a co-worker five years before having Emily, when she began having more clients outside downtown and a one-car household was becoming a burden.
Though it had been a reliable and easy to maintain car, Reavis told the jury about how she almost traded it in for a more "family car" SUV when she and Ben started their family.
"I'm an 'if it ain't broke, don't fix it' person, and don't like car shopping," the 41-year-old mother said from the witness stand. "I had no problems with it, it was easy to maintain, and I felt comfortable in it."
She added that she "always felt safe" driving her children around in the Lexus.
"I never had any reason to believe anything would be unsafe with the car," she said.
When the Lexus was rear-ended Sept. 25, 2016 with her whole family on board, everything changed, Reavis said.
She looked up from her Sunday paper when she felt her husband "brake hard" to avoid hitting the car in front of them on North Central Expressway. Before she could check on her kids in the back, she felt a crash from behind.
She thought the kids must be scared. "I remember trying to lighten things up for the kids, I was about to say, 'that was a big boom.' I started turning and saw Emily first and… it wasn't at all what I was expecting."
Reavis recalls turning around and seeing her daughter's head down, with blood coming out of her nose. She remembers desperately waiting for an ambulance to arrive to pull Owen out of the car, and pulling him out herself because she couldn't sit there any longer not helping him.
When she gets flashbacks now, her mind goes back to the moment "his body was crumbled there," she said. "I flash back to the big bump on Emily's head. I flash back to Owen's perfectly little peaceful face, angelic eyes and all this blood everywhere coming out of his mouth. I flash back to the feeling… [of] his head in my hands and what it felt like to hold your baby boy's head with it caved in and how horrific that is."
Before the accident, Mrs. Reavis said her daughter was quick-witted, athletic, "sharp as a whip" and a leader of the ring in her friend group. Her 3-year-old son Owen was mellow, akin to dropping one-liners like his dad Benjamin, and made friends easily.
Two years after the accident: "I'll never know who those kids will be today; but of course were excited about the progress we've made. It starts to be colored as you see your friends move on, grow and develop, and see the pace they're changing and evolving. You realize it's not consistent."
Branson asked Mrs. Reavis what she thinks of the defense Toyota has put on in the case.
"I'm just shocked," she said. "It's so disturbing. As a parent I feel betrayed. "It's devastating to think there was so much knowledge about it (seatback failure issues) at the time that's caused so much injury and pain that could have been avoided," she said. "It's just very painful."
After the jurors left the room for lunch, Mrs. Reavis' husband gave her a big hug as she stepped off the witness stand.
Toyota lawyer Victor Vital has just begun cross-examining Mrs. Reavis.
Witness: Toyota Executive Motoki Shibata
Earlier Tuesday, jurors finished hearing testimony begun late Monday from Motoki Shibata, a top-level Toyota engineer. Shibata, who described the automaker's crash-testing methods, was cited prominently by the Branson Firm during its intense discovery battles with Toyota prior to trial.
At issue is whether Toyota was withholding data available in its so-called "Books of Knowledge."
Editor's Note: The Texas Lawbook is providing continuing coverage of courtroom action in Reavis v. Toyota. Please scroll down for earlier articles.

Day Six: Damage Claims Soar To $72M With New Testimony on Inflation
By Natalie Posgate
(Aug. 6) – The second week of testimony in Reavis v. Toyota began Monday morning with an economics expert who told the jurors that the medical costs and future wage losses of Emily and Owen Reavis should be calculated with inflation and interest rates in consideration.
This raises the amount of damages Benjamin and Kristi Reavis allege Toyota owes for their brain-damaged children in lifetime medical care to up to $72 million. This figure accounts for the first and recommended option that Dr. Joe Gonzales provided in his testimony Friday for Emily and Owen's life care plans.
Because it considers inflation and interest rates, the estimate is about $25 million higher than the $47 million figure presented Friday by Dr. Gonzales as the maximum amount Emily and Owen Reavis may require in medical and living expenses over their lifetimes.
As Dr. Gonzales had indicated in his earlier testimony, economist Dale Boisso said, "Medical costs are increasing faster than the inflation rate." He said he used nominal and real rates of medical care costs to put together his expert report.
Boisso, who has a Ph.D in economics and taught economics at Southern Methodist University for 18 years, said he included a valuation of U.S. Treasury bonds. He said the Reavises should put any money awarded into bonds rather than the stock market, because long-term bonds provide guaranteed – and predictable – interest rates.
"You'll get all the money back plus interest," he said from the witness stand. "[You'll] know exactly how much [you'll] need.
For the second, less expensive option in Gonzales' life care plan, Boisso said Emily and Owen 's medical expenses will a combined $16.69 million taking inflation and interest rates into account.
Boisso also added another several million dollars for the reasonable amount of lost lifetime wages Emily and Owen could have expected to earn if not for their traumatic brain injuries.
In anticipation of conflicting testimony, Boisso also told jurors an expert employed by Toyota used a different methodology that examines the 30-year interest rate history of interest rates and uses them as a projection for future interest rates. Boisso argued this the method is unreliable because unusually high interest rates in the 1980s distorted the historical average.
During cross-examination, Toyota lawyer Victor Vital quizzed Boisso on an error in the life care report by Dr. Gonzales which Boisso relied on to compile his economic analysis.
Vital asked Boisso if he double-checked Dr. Gonzales' numbers.
"I relied on Mr. Gonzales to make sure his numbers are correct," Boisso replied.
"Who we know is capable of making mistakes, correct?" Vital responded.
"Sure," Boisso said.
"As a man of integrity, can you swear to the jury his numbers are 100 percent accurate?"
Boisso said no. Vital then asked him if it's fair to say his own calculations may be incorrect due to the discrepancy on Dr. Gonzales's report. Boisso said he'd need to recalculate to see, but his figures could potentially be lower.
Vital also brought up what Boisso said about Toyota's economic expert. He noted that another economist who wrote a peer review that Boisso used in his analysis used to work for the Toyota expert, implying to the jury that the Toyota expert is more reliable than Boisso projected him to be.
Vital also told Boisso that Dr. Gonzales testified that Emily and Owen could potentially work basic, low-skill jobs – a premise that is different from that of Boisso, which assumes the two children will never work.
Vital pointed out that Gonzales's report doesn't say "eliminated" wages, but "decreased."
"Reduced does not necessarily mean nonexistent, do you agree?"
Boisso indicated a "yes."

Day Five: Brain Damage Affirmed; Rebuttal Denied
By Natalie Posgate
(Aug. 3) – Dallas District Judge Dale Tillery sent jurors home at 3:30, but his first week of the Reavis v. Toyota trial wrapped up with a short hearing after the jurors left the courtroom.
Barnes & Thornburg partner Elizabeth Brandon asked Judge Tillery to allow Toyota to bring in Doctor Reg Gibbs as a rebuttal witness to Dr. Bradley Wepren, who took the witness stand Tuesday. Dr. Wepren is one of the pediatric neurosurgeons who treated Emily and Owen Reavis after the family was rear-ended in September 2016. Judge Tillery denied Brandon's motion.
Brandon had argued Tuesday that Dr. Wepren testified beyond what the parties had agreed to when he discussed prognosis for the Reavis children's medical condition. The Reavises' attorneys countered that prognosis was disclosed in a batch of documents already given to Toyota's legal team, and filed a brief Thursday explaining their position. Toyota argued that the plaintiffs gave them that disclosure after the deadline to square away rebuttal witnesses.
"In interest of fairness, Toyota [requests] to have its rebuttal expert come to the jury and provide his medical opinion for the medical experts they've (the Reavises) had in the form of robust expert reports for several months now," Brandon told the judge Friday afternoon. "We ask Your Honor to allow Reg Gibbs to come in. "
In his lengthy answer, Judge Tillery denied the motion, pointing out that Reg Gibbs had been designated as a rebuttal expert for Dr. Joe Gonzales, the expert who told jurors Friday morning about the life care plan he developed for the Reavis children.
"We kind of lost focus on where the battle was with Dr. Gibbs," Tillery replied. "I look at y'all's agreed-upon scheduling order, and there's no change in the parties seeking affirmation relief on designation of experts and parties opposing relief to designation of experts, but there was a change in designation of rebuttal. We changed that to Feb. 23.
"I'm not being critical of either side in positions taken regarding discovery, but that was on both parties' time having to deal with the appellate issues… Toyota repeatedly said 'time to go to trial' despite the fact that the serious discovery issues were in the Court of Appeals.
"If it's accurate, what I have in my electronic file, Dr. Gonzalez posted his two life care plans with the court in October 2017. So Toyota has simply provided the court with no evidence that Toyota could not reasonably anticipate the need to call a life care planning expert prior to the agreed cutoff of rebuttal experts."
In a brief filed Thursday morning, the Reavises' lawyers argued that Dr. Weprin's testimony did not stray from what was agreed upon, and Judge Tillery even sustained two objections by Toyota when the defense thought the plaintiffs' lawyers were starting to get in that territory with their questioning.
"The court policed plaintiffs' interrogation of Dr. Weprin to ensure that its prior guideline was complied with," Eric Stahl, one of the plaintiffs' lawyers, wrote in the brief.

Dr. Alice Holland: Brain damage "Some of the worst I've seen"
By Natalie Posgate
(Aug. 3) – Just after lunch on Friday, Dr. Alice Holland took the stand via video deposition. A pediatric neuropsychologist at Children's hospital in Dallas, Holland conducted tests on Emily and Owen Reavis last fall to determine their cognitive abilities in light of the accident.
She said when she met with the children to administer the tests, she said both required lots of redirecting to get them to focus. She said Owen was "all over the place" and she had a hard time getting him to stay seated in a chair.
The results, she said, were reflective of the brain damage shown in the children's medical records.
"They're some of the worst I've seen," she said.
The test indicated that Emily and Owen both had major visuospatial problems, which correlates with the significant damage both experienced to the right side of their brains. She said Emily suffered with memory loss, and Owen suffered from attention issues and impulsivity.
Dr. Holland said these issues materialize in real life in many ways. For example, visuospatial issues, cause children to struggle particularly in subjects like math, geometry and geography. The issues children have with inhibiting impulsive responses could translate to safety issues, she said. For example, they won't be aware of their surroundings so they might not think to look both ways before crossing a street.
Impulsive behavior gets worse as they get older she said. In teenagers especially, she said there's riskier behavior, such as drug use.
Holland said that Emily and Owen fall "probably in the top 10 percent" of the most severe cases she's seen of traumatic brain injury.
During cross-examination, Victor Vital repeatedly asked Holland if she would be able to project the cognitive abilities of Emily, now 7, and Owen, now 5, when they reach age 10. The question alluded to earlier testimony projecting treatment and care that might be required for the rest of the Reavis children's lifetime.
"No," she answered. "We don't have a crystal ball so it's hard to say anything with certainty.
"I was asked to provide a snapshot, not a prediction," she added later.
Vital asked Dr. Holland about the "academic and professional literature" in her field concerning the correlation between children coming from better socioeconomic backgrounds and their chance to recover from traumatic brain injuries.
"Is the Reavis family socioeconomically advantaged? Would a gross household income of over $200,000 count?" Vital asked.
"I don't know… sure that sounds like a comfortable income," Dr. Holland said.
Vital started asking what Holland's tests indicated of Emily and Owen's IQ levels. Holland said they landed in the average range for their ages. She said she couldn't conclusively speak to whether their IQs fell after the accident.
Vital asked Holland to confirm that Emily's parents said she had recovered almost all of her motor skills when they met with her.
"They also represented that she's always been stronger in reading than she has in math?" Vital asked.
"Yes, but before the accident it wasn't as extreme of a difference," Holland said.
"When you saw Emily, she was speaking fluidly, walking ok… she did not appear to be shy upon greeting you," Vital observed. He asked Holland what that might signify.
Holland said it indicated comfort with her environment, and that a child might be shy if they didn't remember meeting you.
Vital pointed out that Holland noted on her written evaluation that Emily showed no signs of frustration during testing.
Holland said that might suggest that the child was comfortable with the testing or simply that Emily had the ability to tolerate things that are frustrating or boring. At a deeper level, the latter means she had the ability to control her regulate her negative emotions.
"Is it positive to note that a young girl with traumatic brain injury can control her negative emotions?" Vital asked.

Care for Injured Children Could Be More than $47M
By Natalie Posgate
(Aug. 3) – During his cross-examination of Dr. Joe Gonzales, Toyota attorney Victor Vital questioned the basis for the medical expert's estimates regarding lifetime care of Emily and Owen Reavis, suggesting other professionals do not recommend as extensive – or expensive – care as he does.
Vital, a partner at Barnes & Thornburg, asked if Dr. Gonzales sought peer review for the life care plans he put together for the Reavis children – plans that topped out at $47 million over their projected life spans. Gonzales, who has 30 years of experience, said no, because peer review of such opinions is not common at this stage in his career.
Vital then asked if there is any literature (scientific articles, etc.) that support his opinion. Gonzales said that doesn't exist because "every brain is different."
Vital pointed out that Dr. Alice Holland, a pediatric neuropsychologist at Children's Medical Center in Dallas and an expert for the plaintiffs in the case, had suggested that daughter Emily has a good chance of recovery from brain damage suffered during the accident. Noting that the children's parents have advanced degrees from Rice University and the University of Virginia, Vital asked Dr. Gonzales if he might agree that children who come from high-functioning families have a better chance of recovering from traumatic brain injuries.
"Recovery is a relative word, but yes," Gonzales replied.
"Which supports the conclusion of Dr. Holland, that Emily has a better chance of recovery?" Vital asked.
"The extensiveness of Emily's brain damage is deeper and more profound than even Owen's," the doctor replied. "I think it would negate that rule."
Vital repeatedly probed Dr. Gonzales on the fact that he prescribed ADHD medications Rittalin and Adderall to Emily and Owen, respectively, as part of their life care plans.
Vital pointed out the fact that Benjamin Reavis testified this week that Emily was on Rittalin for a short period, but, after consulting Dr. Rajashree Svinvasan, he and his wife decided to wean her off of it after seeing no regression of her being off of it during spring break.
Following testimony by Dr. Gonzales, the plainiff's lawyers followed with portions of a video deposition of Dr. Holland.

Care for Injured Children Could Be More than $47M
By Natalie Posgate
(Aug. 3) – Day five of Reavis v. Toyota began with a medical expert testifying on the nature and cost of medical care that will be needed for Emily and Owen Reavis, the two children whose severe injuries in a 2016 rear end crash is the subject of a major products liability trial in a Dallas County court.
Dr. Joe Gonzales took the witness stand first thing Friday morning for the plaintiffs. Under examination by Frank Branson, Gonzales told jurors that Emily and Owen Reavis will need significant medical, physical and psychological care for the rest of their lives.
Gonzales placed the cost of preferred care for Emily at $25.78 million for her lifetime. At a minimum, her basic care would be $6.5 million, he said. Gonzales placed Owen's needs at $22 million for preferred care or a minimum of $6.4 million.
He testified that Emily Reavis will begin plateauing in her mental capacity at age 30, despite her life expectancy staying the same for a female white child (81 years). He says Emily and Owen will never get to be competitive workers in the work force but could possibly work in a sheltered environment tailored for people with mental disabilities.
He recommends various physicians, medication, laboratory studies to monitor said medication is being taken properly, rehabilitation treatment like a speech pathologist and occupational therapist, equipment and supplies (says Emily will need a wheelchair and walker starting at age 60), treatment to the family (such as therapy since having kids with disabilities takes a "physical and emotional toll" on parents), as well as two different options for nursing and attendant care services.
In the first option, which he says is preferred, he recommends for the Reavis family to have a home health aide who can be with the children for 8 hours a day while the parents work, and also recommends that they go to a skilled nursing facility for people with traumatic brain injury once they turn 18. This will allow them to live in a specialized community and have specialists who can give them the "best quality of life given their circumstances."

Toyota Exec: "I would sacrifice myself"
By Natalie Posgate
(Aug 2) – The plaintiffs rounded out their expert witness-intensive day by playing a 23-minute video deposition of Edward Mantey, Toyota's executive advisor to corporate strategy & planning. Mantey works in Toyota's headquarters in Plano.
Mantey said before filling that position, he was the senior vice president of Toyota's product development office, a role that entailed him supervising chief engineers for specific vehicle projects.
Frank Branson, who was questioning Mantey, asked him if he thought Toyota should test their vehicles to make sure the front seats don't collapse in the back seat.
"I don't know," he replied.
Branson then asked him if he was a licensed engineer. Mantey said he wasn't.
"But you manage engineers, body design, electrical design, and the chief engineers? You've never been licensed as an engineer in your life?" Branson asked.
Mantey said it is "not required or normal" to be a licensed engineer in his role.
"Is it important to test vehicles to see how they will perform in foreseeable accidents?" Branson asked.
"I can't answer that question because I thought I already answered it," Mantey said.
"Is it foreseeable that Toyota vehicles would be involved in rear end collisions?"
"Yes."
"You've been in the automotive industry since 1981. You never thought about a collision where a Toyota or Lexus vehicle could be rear-ended with children in the back seat in child carriers and parents in the front seats?"
"I did not consider that case."
Branson then made it personal. He asked Mantey if he would rather create a car that addressed whiplash problems in the front seat or create a car that was safer for the children in the back seat with parents sitting in front of them.
"I think fundamentally most parents or grandparents would sacrifice themselves for their children or grandchildren," Mantey said.
Branson probed further.
"Few can disagree as a grandparent that you'd rather risk whiplash in the front seat versus injuring your grandchild."
"I would sacrifice myself for the health of my granddaughter," Mantey replied.
Toyota briefly played its own video deposition of Mantey.
Halbrooks asked Mantey if he ever held himself to be a design engineer. He said no.
Halbrooks asked if he would defer questions about Toyota's seat design to Toyota's seat design engineers.
"I would defer to the seat design engineers," Mantey answered.

Biomedical Engineer: Injuries Caused by Seatback Failure
(Aug 2) – The plaintiffs' injury causation expert took the witness stand right after lunch. Paul Lewis, a biomedical engineer, forensic consultant based in Georgia, told jurors the head injuries from Emily and Owen Reavis were caused by the deformation of the front seats of the Lexus ES 300.
He elaborated by breaking down each child's injury.
Chip Brooker, who questioned Lewis on behalf of the Reavises, pulled up photos of Emily and Owen in the hospital after the accident. Lewis pointed out that neither of them had signs of injuries from the neck down.
"There's no trauma to the left arm, which would be there if the seatbelt was farther down," Lewis said, alluding to Toyota's legal argument that Emily's seatbelt sat too low on her shoulder, which caused her to propel forward and hit her head instead of her head being hit by the deformation of the driver's seat.
Brooker pulled up scans of Emily and Owen's skulls, and Lewis pointed out the skull fractures that caused brain damage.
When he examined the Reavises' 2002 Lexus ES 300 and the child seats, he told jurors that he saw no abrasion to the headrests of the child seats, which indicates that they did not harm Emily and Owen's heads.
A picture of Emily's child seat displayed a padded head rest and padded wings designed to provide protection to her head at all angles.
This caused her to be "kind of encapsulated" in her booster seat at the time of the rear-end collision, so the driver's headrest was "the only structure she could interact with."
He said because Mr. Reavis had a contusion in the back of his head, it provided further evidence that his head collided with hers upon impact as his seat deformed.
Brooker showed the jury an aerial photo of the back of Reavises' Lexus. Aside from the bumper being completely crushed, Lewis noted, the back of the back seats had no damage. This contradicts Toyota's argument that all of the children's brain injuries occurred from impact coming from the back of the car.
"Everything looks pretty clean back there," Lewis said.
Around this time, a juror in the front row asked Phil Fisher, Judge Tillery's bailiff, for a new notebook since he had filled his current one with notes.
The juror stroked his beard as he listened to testimony.
Brooker walked around the courtroom with replicas of the Emily and Owen's skulls as admitted evidence. He said they were models built directly off of their medical imaging.
Brooker brought out two regular skulls, intended to emulate Benjamin and Kristi Reavis. Lewis demonstrated the way the parents' heads allegedly collided into Emily and Owen when the front seats collapsed into the back seats. The adult skulls and child skulls fit together like puzzle pieces.
On Owen's model, Lewis noted it looked like something had pocketed into the right side of his skull (where the legal team argues Mrs. Reavis' head hit his).
During cross-examination, Toyota lawyer Jim Halbrooks pulled up a picture of the bump on Mrs. Reavis' head incurred from the accident. Lewis testified that it was difficult to tell where exactly the contusion was on her head since the photo was taken at an awkward angle.
Halbrooks brought up Lewis' testimony on Emily having no shoulder bruises in the hospital.
"Do you agree there's also no bruising on the chest, while covered by tape? The medical records show none of that, correct? Halbrooks asked.
"Correct," Lewis said.
Halbrooks asked Lewis if he agreed that there is not a lot of "real estate" between the neck and shoulder on a child of Emily's size.
"True, there would be more if she were older," Lewis said.
"So if the seatbelt was right on her shoulder, you couldn't say one way or the other,"
Lewis agreed.

Expert Alleging Lexus Design Flaws Faces Cross
By Natalie Posgate
(Aug. 2) – As Jim Halbrooks' of Bowman and Brooks cross-examined Gary Whitman continued on Thursday, he repeatedly asked him to confirm that some of the crash tests he studied for his expert report were more severe than what actually occurred in the Reavises' car. He confirmed that.
Halbrooks played a video of one of the static sled tests in which a dummy in the front seat was being pulled back to gauge seatbelt strength. The video shows the dummy sliding far back and way past the headrest of the seat.
Halbrooks, pointing out that the duration the dummy was pulled lasted 10 seconds, asked Whitman what the impact would be if the dummy was pulled on for only 1/10thof a second, the same duration of the impact of the Reavis accident.
"In a quasi-static test… I'd imagine it would be negligible," Whitman said.
Halbrooks played a video of the Reavis children riding in the back seat prior to the accident. Both were in their booster seats. Halbrooks asked Whitman if the chest clip on Owen's seat was too low.
"Yes, slightly," Whitman said.
The video then panned to Emily in her seat. Halbrooks asked if Whitman had ever testified for plaintiffs in other cases that the same booster seat as Emily's was ineffective because it can cause the shoulder to roll out of proper positioning with the seatbelt.
He said yes, but the circumstances were different because it involved a different shoulder belt guide that broke.
Halbrooks pointed out that Emily's harness was a three-point harness, and asked Whitman if he has said in other cases that he would recommend a child of Emily's size to be in a five-point harness. Whitman confirmed that.
"Were five-point child harness restraints on the market in 2016 that would fit this booster seat?" Halbrooks asked.
"That's correct," Whitman answered.
When Halbrooks passed the witness, Stahl stood up to ask Whitman a few more follow-up questions.
He asked Whitman if Owen and Emily's seats had any defect that had any relationship with the accident. Whitman said no.
Whitman finished his direct-examination testimony for the plaintiffs at 5 p.m. Wednesday.
During his testimony Wednesday afternoon, Whitman told the jury that he studied the child seats that Emily and Owen Reavis were in. He said he was able to observe how they were installed in the Lexus before they were removed.
Toyota has argued in the case that Emily's booster seat was not installed properly, and because her seatbelt sat too low on her shoulder, she moved forward in the vehicle during the accident, which caused her head injuries.
To counter that argument, Eric Stahl asked Whitman what he had determined. Whitman replied that the surrogates (or dummies in normal person lingo) used in Toyota's tests recreating the accident are difficult to match up exactly to the humans they're intended to mimic.
He said while it's pretty easy to match up a dummy to the same height and weight of a particular person in real life, "sitting height can vary," which means the seated height of the dummy for Emily could have a longer torso than Emily does, which would explain why the seatbelt sits lower on the dummy's shoulder.
"Because of uncontrolled variations, injuries could be different from the subject," he said.
Stahl also asked Whitman about National Highway Traffic Safety Administration's 207 regulation, which pertains to how strong seats are required to be in automobiles. He implied that the regulation is so weak that even a lawn chair can pass the test. Whitman testified that the regulation was created in 1969, and despite many news reports that have raised awareness on the need for reform of the regulation, NHTSA has made no such change.
"Mr. Halbrooks was bragging about how much Toyota exceeds 207. Is that something to brag about?" Stahl asked Whitman.
"It's not reflective of the loads you're expected to see in a crash," Whitman said.
He also testified that he part of his expert work involved creating a safer alternative design of the Lexus seats. He said the kind of seat he designed, which includes stronger steel on the frame, was available on the market at the time the 2002 Lexus ES 300 was made because "there were seats on the market in 2002 that met that level," including seats for BMWs, Chryslers and Ford pickups.
When Stahl began questioning Whitman how much it would have cost Lexus to design a better seat, Judge Tillery asked everyone but the lawyers to leave the courtroom for a few minutes, presumably because the testimony was encroaching upon Toyota's privileged information.

Plaintiff's Expert Asserts Flaws In Lexus Design
By Natalie Posgate
(Aug. 1) – Jurors heard from Philadelphia-based engineer Gary Whitman, who is serving as the Reavises' design expert in the trial.
Whitman told jurors that he believes the design of the family's 2002 Lexus ES 300 caused the children to sustain their permanent brain injuries, that the headrests of Benjamin and Kristi Reavis underwent deformation and that the force of the accident was not severe enough to have caused the deformation of the seats that did occur.
In preparing for his opinion, Whitman said he had observed multiple crash tests with dummies in the vehicle that were representative of the size and weight of the Reavises.
A Toyota attorney briefly cross-examined Whitman and asked him to confirm that one of the tests discussed earlier in the trial had the seats reclined at 45 degrees.
Whitman said "yes" to that.

Day Three: Motion for Mistrial; Motion Denied
By Natalie Posgate
(Aug. 1) – Toyota lawyer Elizabeth Brandon asked Dallas District Judge Dale Tillery for a mistrial. The motion came just before lunch Wednesday when the jury was not in the room.
Judge Tillery denied that request, and she followed up with a motion for the judge to reconsider allowing Toyota to bring in a rebuttal witness to counter Tuesday's testimony by Dallas pediatric neurosurgeon Bradley Wepren.
Brandon argued that Dr. Wepren's testimony went out of bounds when he discussed a prognosis for the Reavis children's medical condition. She said that was in violation of what the parties agreed to. She said plaintiffs had agreed that Dr. Wepren would not to go beyond what was reflected in his medical records for Emily and Owen Reavis after they were admitted into Children's Medical Center in 2016.
Moreover, Brandon argued that the Reavis legal team did not disclose prior to the rebuttal witness deadline that prognosis would be discussed.
Chip Brooker, an attorney for the Reavises, countered that the team had disclosed that Wepren "and/or" another doctor at Children's would potentially provide prognosis testimony in a PDF they provided to Toyota that was hundreds of pages.
Lead Toyota trial attorney Victor Vital chimed in vouching for Brandon's position, mentioning that he assigned an associate to spend "the entire night" scouring the document, and "he couldn't find anything on prognosis discussions for Wepren."
Even so, Brandon argued that the hundred-page document "doesn't cure the issue" since the plaintiffs provided it after the rebuttal witness deadline.
Judge Tillery ordered the Reavises' attorneys to point out the reference to him.
"You need to show it," he said in the 15-minute bench hearing.
The plaintiffs attorneys likely spent lunch doing so.

Day Three: A Toyota Public Affairs VP Testifies – On Video
By Natalie Posgate
(Aug. 1) – (INCLUDES CORRECTION) Lawyers for Benjamin and Kristi Reavis called Toyota executive Stephen Ciccone to testify via video deposition first thing Wednesday morning.
During his testimony, plaintiffs' lawyers asked Ciccone, the executive vice president of government affairs for Toyota North America about some U.S. Senate correspondence that Ciccone has handled since he joined the company in 2011.
He said his role with letters to correspond with Congress and Senate members is that he signs them, but coordinates with the appropriate departments within Toyota to answer inquiries. He is also a registered lobbyist.
The Reavises' lawyers asked Ciccone about a Senate letter sent to Toyota by Senators Ed Markey (D-Mass) and Blumenthal (D-CT) regarding front seatback issues. The letter to Toyota – one of 17 such letters to auto manufacturers – noted that front seatback failure issues "put children in the back seat at risk of injury, or even death." (CORRECTED PASSAGE)
Ciccone said he was not aware of this issue before seeing the letter. The letter asked Toyota to respond a series of questions, including how many consumer complaints Toyota has received regarding seatback failure. Another question asked if Toytoa's testing of the reclining of front seats exceeded 50 degrees. Eric Stahl, a lawyer for the Reavises, asked Ciccone why Toyota's legal department, which came up with the language to respond to the letter, did not answer those questions specifically.
Ciccone said he did not know.
On cross, Ciccone was asked if Toyota received any additional comments from Senate after Toyota responded to the letter. Ciccone said the company received no further correspondence.

Day Two: Witnesses Describe the Accident
By Natalie Posgate
(July 31) – On Tuesday, several major witnesses took the stand for the plaintiffs; one of them on video – though he was present in the courtroom.
Michael Steven Mummaw:
Plaintiffs called Michael Steven Mummaw, who rear-ended the Reavises' Lexus in September 2016, to the witness stand Tuesday afternoon via video deposition – despite him being present in the courtroom since the beginning of trial.
While on direct examination, Mummaw said he had never been to Dallas before and that he was on the way to catch his flight home to Florida at DFW International Airport at the time of the accident, which left Benjamin and Kristi Reavis' two small children permanently brain damaged.
Mummaw, currently a student at Eastern Florida State College, said he came to Dallas to visit Abby Howell, a friend who was attending Dallas Baptist University. It was his first time to drive in Dallas and on North Central Expressway.
Mummaw said was driving Howell's Honda Pilot (with her in the passenger seat) because she had a headache.
Driving in the far-right lane of 75, Mummaw said he took his eyes off the road for one second to see how fast he was going, since the lane he was in was considerably slower than the flow of traffic on the rest of the highway.
When he looked back up, he said he noticed the car in front of him was at a complete stop had "maybe half a second to slow down," but it was too late, and he collided into the back of the Reavis' 2002 Lexus ES 300.
Asked by the Reavis' lawyers if he was in a rush, he said no, because his flight was not until that evening (the accident occurred around 1:30 p.m. on Sept. 25, 2016).
Asked how fast he was going, Mummaw said he could only remember that he was going slower than 60 miles per hour.
He said he didn't talk to the Reavises after the accident occurred because he blacked out, so he was "out of it" and they were already in the ambulance. Asked if he followed up with the Reavises after he got home to Florida to make sure they were ok, he said he wanted to, but didn't know how they would respond.
"I didn't know if I'd make the situation worse," he said.
He said he had no idea that the children had been hurt because "the accident hadn't been that bad" and the police said no one was hurt.
"I was shocked when I found out the two kids were in a coma," he said.
Asked if he took some fault for the accident, he said "yes."
During cross-examination (also by video), Mummaw said he was a Navy diver before he got out of the service. He said he had not known Howell very long; in fact, he had only met her earlier that year when she was in Florida and they spent three or four weeks together.
Heather Lepeska, Reavis Family Friend:
Dallas citizen Heather Lepeska took the witness stand Tuesday afternoon and said she received a disturbing text from her friend, Kristi Reavis in September 2016:
"In a wreck. Both kids intubated at Children's," the text message said.
Lepeska had just texted Mrs. Reavis the day before a photo of five-year old Emily Reavis and Lepeska's daughter Meredith, who are friends and did ballet and T-ball together.
"You have two kids lying in the hospital. You wouldn't wish it on your worst enemy," Lepeska said from the witness stand.
Lepeska, who has been friends with the Reavis family for a few years, compared Emily and her brother, Owen before and after the accident.
Before, "they were just normal little kids," she said. "Emily was a really good athlete. Emily was always a quick-witted girl."
And Owen, who was three at the time of the accident, was just "a pretty chill baby," she said. "The quintessential little brother."
Lepeska said she visited the Reavises in Children's Medical Center Dallas a couple weeks after the accident.
"She couldn't even lift her arm up," she said. "You could just see that it would be months, years, a long time until she could get back."
Not too long after Emily and Owen got out of the hospital, Lepeska Mrs. Reavis and their group of mutual friends took their kids to see Disney on Ice, and Owen was "running away the whole time."
The group got pizza after the show, and "Owen started eating a napkin at the pizza place," she said.
Daniel Phillips, Reconstruction Expert:
Daniel Phillips also took the witness stand Tuesday. The accident reconstruction expert for the plaintiffs, Phillips provided a peek into the plaintiffs' perception of how severe the Reavis' rear-end accident was compared to Toyota.
The plaintiffs are arguing that the accident was much less severe than how Toyota is characterizing it, thus feeding their argument that the Lexus was defective.
While on direct examination, Phillips said he at first had to put together his report the "old school" way, since he didn't find some crucial data provide by Toyota very helpful (he said it was hard to figure out).
While putting together his "old school" report, he said determined that Mummaw collided into the Reavises' Lexus at a velocity of 22.
But when Toyota attorney Victor Vital cross-examined Phillips, he said he changed his opinion of the velocity, agreeing it was at 26 miles per hour after seeing an Oct. 31, 2017 crash video that Toyota's expert put together.
Vital played Toyota's crash video in slow motion at multiple angles, which displayed the Honda Pilot crushing the bumper of the Lexus ES 300 like an accordion upon impact. Shards of tiny glass glistened in the sunlight as they separated from the vehicles.
"For your impact speed calculation is it true you went from 36 miles per hour to 45 miles per hour?" Vital asked.
"Yes," Phillips answered.
"Basically, the Reavises' Lexus was more damaged than the crash test, which means you underestimated how severe the accident was?" Vital asked.
"It's more complicated than that, but that's essentially correct," Phillips replied.
Dr. Bradley Wepren, Neurosurgeon:
Before lunch, jurors heard from Bradley Wepren, the pediatric neurosurgeon who had Emily and Owen Reavis as patients at Children's Medical Center after the accident.
He explained the severity of Emiliy and Owen's brain injuries using diagrams real-life scans of their brains.
He explained the nuances of medically-induced comas and why it was necessary to put Emily and Owen in one. He said the hospital had to use pentobarbital for the procedure, which is the strongest medication doctors use for medically-induced comas.
He said his job was to limit additional brain damage to the brain, and explained that the hospital closely monitored the swelling activity of Emily and Owen's brains, since swelling causes an additional lack of blood flow, which causes even more damage.
He said in Owen's case, he had a blood clot that was "sizeable enough to increase pressure and pop the skull out, which would also increase pressure" on the brain. This caused Children's to immediately perform surgery on Owen after the accident.
On cross-examination, Vital asked in spite of Wepren's thorough analysis of the severity of the children's brain damage, "Can you tell with certainty how these injuries occurred?"
"No," the doctor answered.
Plaintiff Benjamin Reavis:
Benjamin Reavis took the witness stand the whole afternoon on Monday and recounted the tragic accident that left his two children brain damaged for life.
Before the accident, Reavis said he and Kristi loved to travel with the kids. As a newly-married couple, Benjamin and Kristi Reavis briefly lived in Rotterdam and traveled all over Europe. They began sharing their love of travel with their children after they came in the picture. The family took a trip to San Francisco over the summer of 2016, right before the accident. Photos from the family trip were shown to jurors.
He said they decided to buy the Lexus ES 300 in 2006 because having only one car in the family was stressful. They bought the Lexis from one of Mrs. Reavis' good friends and co-workers, who had purchased it certified pre-owned in 2005. He had to sell the car because he was moving to China.
"It was not very much my favorite car from a stylistic perspective, but she (Kristi) liked the design, and that we knew who had owned it," Reavis said. "He had taken care of it."
The morning of Sunday, Sept. 25, 2016 started like any Sunday, Reavis said. The family of four attended a morning service at Wilshire Baptist Church in Lakewood. They went to Mockingbird Station around 12:15 and ate at Urban Taco. While they were in the shopping center, Kristi Reavis took Emily into the Gap to buy a new pair of sparkly shoes, since the pair she was wearing was giving her blisters.
After lunch, the parents put Emily and Owen in the back seats of the Lexus – 5-year-old Emily in a booster seat behind Benjamin on the driver's side, 3-year-old Owen in a "traditional car seat" behind Kristi on the passenger side. The car headed southbound on North Central Expressway for the trek back home to the family's downtown Dallas loft.
As the family kept right in the lane that takes travelers from 75 to Woodall Rogers Freeway, the flow of traffic in that right lane came to a complete stop, Mr. Reavis recalled. He slammed the brakes and came to a complete stop – thankfully five feet apart from the Nissan Altima in front of them. He exchanged a look with his wife. They exhaled in relief.
Then they felt the crash.
Michael Steven Mummaw of Florida had just rear-ended the Reavises at 45 miles per hour.
"Kristi and I made eye contact again," Reavis recalled, making sure one another was fine. "Kristi was able to turn and glance at Emily, I could tell by the look on her face that Emily was not fine. I tried to turn, and I couldn't turn.
"As it turned out, why couldn't you," Frank Branson, who was handling direct examination asked Reavis.
"Because my seat had reclined," he said.
"I had to get out to see what was going on," he continued. "I opened Emily's door. They were completely unconscious. They were motionless, and had blood coming out of their faces. I'll never forget that."
Mr. Reavis started using the tissues that were already resting on the witness stand when he began to talk about the kids in the hospital.
"We had two kids in ICU," he said. One of us slept in one room, one of us slept in the other. We didn't leave."
They were at Children's for nearly three weeks.
"Most of the time it felt like a dream, not always real" he said. "When you're in ICU, you really lose a sense of time. There's no day and night.
Branson showed the jurors videos of the children in therapy and church and school performances. In one video of Emily at therapy, she was asked to name three different sports. She named one but continued to put her pencil in her mouth as she tried to think of two more.
Before the accident, Mr. Reavis said "Emily was energetic, engaging, a leader among friends and a social butterfly.
"She certainly would have had no trouble naming three sports and would have remembered the ones she already named."
After the accident, "she just struggles in most things she tries to do." Problem solving is hard for her, and she "can't think independently."
A video of Owen's preschool graduation from May showed a group of kids singing a performance the class had practiced for several weeks. While the other kids sang, Owen fidgeted, sucked his thumb, repeatedly got off stage to try to sit in his mom's lap.
"He's obviously not engaged, he's distracted and he gets tired very easily. He enjoyed school before the accident. Now he doesn't like being pushed doing things he's not good at, which are vast."
Reavis said Owen was very laid back before the accident but now he is "constantly worried about him creating danger for himself and others."
Mr. Reavis said he was particularly worried in this regard when Owen gets bigger. Mr. Reavis is six foot one and about 200 pounds, so Owen is likely to grow that big too. He says already that he is the only one big enough who can get Owen under control – his wife and mother-in-law already can't handle him when he gets unruly.
During cross-examination, Victor Vital asked Mr. Reavis about his research process in purchasing the used Lexus, whether he read the manual. He also asked about whether he and his wife had read the manuals for the two car seats they had for the kids, whether they ever took them out of the car.
Reavis said they got Owen's seat from some good friends whose kid had outgrown it.
Vital showed multiple pictures of the children at various family outings since the accident – Owen at Top Golf with his dad, Emily and Owen on the rooftop of the family's building while Mr. Reavis grilled something for dinner, Emily and Owen at the playground in Klyde Warren Park, the kids at the Dallas Zoo.
"You mentioned that Dr. Gonzalez recommended having home help," Vital said. "He thinks you need help 365 days out of the year?"
"The idea that we'll need assistance daily seems more realistic for me."
As Vital pulled up each photo, he asked if Mr. Reavis' mother-in-law Judy, who has been helping with the children at least four days a week, was present at each outing. Mr. Reavis answered in most photos that it was just him and his wife.

Day One: Opening Statements
By Natalie Posgate
(July 30) – Nine men and five women in Dallas District Judge Dale Tillery's courtroom spent two-and-a-half hours Monday morning listening to opening statements in Toyota Motor Corp.'s first major products liability trial since the automaker moved its U.S. headquarters to North Texas.
"Toyota claims in redesigning in relentlessly pursued perfection – in fact, that is the [Lexus] tagline: relentless pursued perfection," Chip Brooker, an attorney for the plaintiffs, said during his opening statement. "Ladies and gentlemen, we believe the evidence will show that talk is cheap and actions speak louder than words.
"If Toyota relentlessly didn't pursue perfection, what did they do?"
Brooker represents Benjamin and Kristi Reavis, who sued Toyota in 2016 after, as they allege, a rear-end collision near downtown Dallas caused the front seats of their 2002 Lexus sedan to collapse into the back seats, which caused permanent brain damage to their two children.
Toyota's lawyer, Jim Halbrooks of Bowman and Brooke, said the only reason the children sustained the brain injuries they did was because of the severity of the rear-end collision caused by out-of-town driver Michael Mummaw, another defendant in the case. He said the Lexus did exactly what it was designed to do.
"We're here because of the event of driving Mr. Mummaw and his Honda Pilot," Halbrooks said. "In taking his eyes off the road… it was that inattention that caused this accident that caused injuries to these children."
Mummaw's lawyer, John Manning, said Mummaw only looked at the speedometer for a second – a common tendency of drivers.
"How many of us have done that?" he asked the jury.
Mr. Reavis is expected to take the witness stand this afternoon.

After a Week of Jury Selection, Reavis v. Toyota Trial Begins
By Natalie Posgate
(July 30) – One by one, potential jurors were disqualified from sitting on the trial brought by a Dallas couple whose two children received permanent brain damage in a car crash involving their Toyota-owned Lexus sedan.
Several prospective jurors had close friends who relied on Plano-based Toyota for their livelihood. Many were life-long loyal Toyota customers. Some broke down in tears over the case. A handful admitted they opposed awarding damages for mental anguish, while others said they would want to give the victims money – no matter what the evidence showed or law required.
Last week, lawyers for Toyota and Benjamin and Kristi Reavis intensely questioned around 140 Dallas County residents in an effort to select a jury for the first major products liability trial involving Toyota since the automaker relocated its American headquarters to North Texas last year.
Opening statements are scheduled for Monday in what is expected to be a three-week trial in Dallas District Judge Dale Tillery's courtroom on the sixth floor of the George L Allen Sr Courts Building.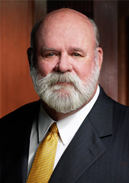 The Reavises claim that Toyota knowingly designed and manufactured a defective 2002 Lexus ES 300 that was involved in a rear-end collision that caused the front seats to collapse into the backseats, which caused the injuries to the Reavis children.
But finding a dozen unbiased local citizens to decide the case became a much bigger chore than any of the lawyers projected.
Using detailed written questionnaires and intensive individual interrogation, the attorneys for both sides weeded out potential jurors that they believed were prejudiced against their clients.
In the end, nine men and three women were selected as jurors. Two women are serving as alternate jurors.
The case pits renown trial lawyer Frank Branson and his law firm, which represents the Reavises, against another great trial lawyer, Victor Vital of Barnes & Thornburg, and four other law firms defending Toyota.
Jonathan Manning and John Lawson represent Michael Steven Mummaw, the driver who rear-ended the Reavis' car.
Jury selection did not come without its challenges. After a 12-hour day of voir dire, lawyers went home late Tuesday night more empty-handed than they'd hoped, selecting only seven jurors out of the 71 in the pool.
After studying questionnaires from a new pool of potential jurors, the lawyers conducted another round of voir dire Thursday and selected the remainder of the panel just before 8 p.m.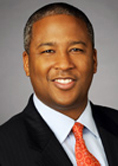 As Branson and Vital interacted with the jury pools, both hinted at what might be emphasized during opening statements on Monday morning.
"Toyota's position is the physics make Mummaw 100 percent responsible. Is there anyone who wouldn't be able to listen to Toyota's position?" Vital asked.
After a couple potential jurors expressed their skepticism of holding Toyota accountable for an old vehicle that probably lost its quality, Branson told the room more about the Reavises, who were present in the courtroom.
Benjamin Reavis is an architect, he said, while Kristi Reavis is an accountant.
Although the Reavises bought their 2002 Lexus ES 300 used, "I think you'll see in the evidence that the Reavises took great care in buying their car," Branson said.
Later on, he began questioning a potential juror who has an autistic nephew.
"Do you understand that there are different kinds of brain damage, and that some cannot be immediately detected?" Branson asked one juror, alluding to the brain damage of the Reavis children.
He asked a woman who works in education if she ever had experience working with children who were years behind where they should be intellectually for their age group. The question further provided a glimpse into the current condition of the children.
When it was Vital's turn to talk, he took a charismatic, charmer approach.
"I'll make a lot of mistakes, but hopefully I'll do more right than wrong," Vital said when all of the parties were first being introduced to the jury pool.
He kept talking and Judge Tillery chimed in: "Mr. Vital, please finish your introduction."
Vital begin laughing and said, "See, I've made my first mistake already."
When he began asking pointed questions, in the way lawyers do when examining a witness, he explained:
"I don't mean anything when I ask pointed questions," he said. "My wife and I went to therapy. I had a bad habit of bringing my cross-examination home. I hope I don't come off that way."
"When I try a lawsuit, I'll give it to you the way it is," Vital said when he introduced himself to the panel. "One thing I'm blind to is I'll say things that I think are clear, and they're not. Tell me if they're not."
Later, after Vital gave a long-winded question with double-negatives, a woman smiled, asked him to rephrase.
At one point he had to leave the courtroom to tend to a nosebleed that surfaced.
When he came back, he explained why he was making objections to certain questions Branson would ask.
"Is anyone holding grudges against Toyota because this guy named Vital who gets a bloody nose and keeps jumping up?" he asked.
Nobody raised their cards, but several laughed.
Jurors selected to serve on the panel include:
A former Southwest Airlines employee who is a father to three young children and has a degree in psychology;
A man who prefers to drive American-made cars and has no kids, but takes care of nieces and nephews often;
A 26-year-old woman who formerly served in the military, tends to get emotional (especially during football games) and has a dog but no children;
A woman who used to take care of a relative with autism; A man who has a one-year-old grandchild;
Two people who have been involved in a rear-end accident – one the rear-ender and the other the rear-endee; and
An architect.
One of the alternates is a woman who formerly worked as a social worker for Child Protective Services who is now the CEO of a nonprofit organization. Lexus donates a car to the nonprofit every year for its annual fundraiser.
Branson exuded his honest style while questioning her.
"Would you be able to look me in the eye and tell me that you would not have any bias knowing that the children were in a Lexus?" he asked.
A mother of a 9-month-old was originally selected to serve on the panel earlier on Tuesday but was replaced Thursday due to multiple hardships she raised. She said during voir dire that her brother frequently drives her son in his Toyota.
At times, it appeared uncertain as to whether lawyers on both sides would be able to find a fair and impartial jury. A handful of potential jurors had friends who had worked for Toyota or had called Toyota a client. Even more claimed they were life-long Toyota customers – some who had been in accidents while driving Toyotas and survived safe and sound.
Some Lexus owners were among the Toyota fanbase.
"I believe they are the safest cars on the road," one woman said. "It would be difficult to convince me otherwise."
A significant amount also said they would have trouble awarding non-economic damages, such as mental anguish. On the flip side, some said they wouldn't be able to send the Reavises home at the end of trial without awarding any damages, even if the evidence does not find Toyota and the driver who rear-ended the Reavises liable.
Two people even knew the lead lawyers. One woman's husband went to law school with Branson. One man was friends with Vital and his wife did PR work for Toyota.
Others were emotionally scarred from their own experiences with loved ones who have suffered brain damage.
On Thursday, a woman in the front row broke down in tears less than 30 minutes after voir dire began as she recounted a tragic car accident that left her husband fully paralyzed for 10 years before he passed away.
Another woman in her twenties tearfully told a bone-chilling story of her father, who was attacked at home one day while she waited for him to pick her up from high school. A tattoo artist visiting the family's house violently bashed her father's head into the wall after falsely thinking he had stolen something from him. Her dad hasn't been the same since.
A third woman began crying simply because she felt so bad for the Reavis children. A cluster of potential jurors who worked in the healthcare industry said it would be hard for them to not put aside sympathy for the children when rendering a verdict, due to the day-to-day heartbreak they experience with their own patients.
All of those potential jurors were struck.
Branson used his law partner and wife of 35 years, Debbie Dudley Branson, as his jury consultant.
"Debbie is the best jury consultant I've worked with, and she's just a good people person," he told The Texas Lawbook.
Toyota hired Mike Ford of Trial Research Group, who also served as Enbridge's jury consultant during the 2014 trial that rendered a $535 million jury verdict for Energy Transfer Partners after the jury found Enterprise wrongfully cut ETP out of a lucrative business deal that it entered with Enbridge instead.