A few weeks ago, eight experienced business lawyers across Texas received emails and calls from a prominent headhunter recruiting for an elite corporate law firm with profits per partner of $3 million that planned to open an office in the Lone Star state.
Separately, three law firm managing partners from Texas recently attended different conferences at which they were casually approached by partners at non-Texas firms about potential mergers.
And then there's the daily barrage of phone calls that corporate lawyers in Dallas and Houston receive from headhunters who say they are working with a firm seeking to enter the Texas market and gauging their interest in making a move.
National law firms have flooded into Austin, Dallas and Houston during the past eight years. As the examples above demonstrate, the invasion shows no sign of slowing.
The Texas Lawbook has learned that so-called representatives of at least a dozen corporate law firms – including three of the 20 most profitable law firms in the U.S. – have told prominent Dallas and Houston lawyers that they are looking to open their first outpost in Texas during the next six months.
In addition, a handful of national law firms with offices in Houston are reportedly interested in expanding to Dallas.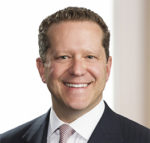 "The national law firms are looking at Texas like a Field of Dreams." says Michael Newman, Foley Gardere's managing partner in Dallas. "If you build it – one of the strongest and most vibrant economies in the world – law firms will come."
During recent months, seven out-of-state law firms – Troutman Sanders, Faegre Baker Daniels, Lathrop Gage, Lewis Roca, Snell & Wilmer, Womble Bond Dickinson and Quarles & Brady – signaled an interest in opening shop in Dallas or Houston either by merging with an existing firm or starting a new outpost staffed through lateral hiring, according to interviews with three-dozen Texas law firm leaders, legal industry analysts and executive search officials.
At the same time, legal industry headhunters have told more than a dozen Texas law firm leaders that they represent five major national law firms – Cleary Gottlieb, Davis Polk, Dechert, Goodwin Procter and Jenner & Block – trying to open up shop in Texas.
Some of those Texas lawyers, however, say that they learned later that the headhunters who contacted them do not actually represent the national law firms. But those same lawyers, speaking on the condition that they not be identified, say they believe that Dechert is interested in opening a Dallas office and that Davis Polk would do so if they could attract the right team. Unbeknownst to most of the other law firm leaders, Dechert already has a small Austin office.
All lawyers interviewed agree that the thriving Texas economy is continuing to lure more firms to the region. In addition, corporate law firms are achieving extraordinary financial success.
As The Texas Lawbook reported Monday, three-fourths of the largest corporate law firms operating in Texas are having record years in revenues and profits after the first nine months of 2018.
"The Texas market is white hot right now and that is attracting attention from law firms," says Joe Coniglio, managing shareholder of the Dallas office of Greenberg Traurig.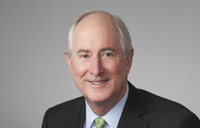 "It is amazing how many firms are still trying to come here," says Porter Hedges Managing Partner Rob Reedy, who admits he still fields calls from out-of-state firms regularly. "The last couple of years have seen an extraordinary use of cash to lure lawyers to open new offices.
"We've never witnessed anything like this and I don't think we're done," Reedy says.
More than 60 national law firms have opened shop in Texas during the past five years. Clark Hill, Foley & Lardner, Katten Muchin, Shearman & Sterling, Sheppard Mullin, Stinson Leonard and White & Case entered the state just this year.
In 2017, nearly 40 percent of the lawyers at the top 35 corporate law firms in Texas work for out-of-state based firms, which is up from 10 percent only six years ago. The Texas offices of national law firms generated $2.57 billion in revenues in 2017 – a 38 percent increase from just two years earlier.
A handful of the law firms on The Texas Lawbook list adamantly deny that they have plans to expand to Texas.
"Please know that the information you have is not accurate and we have no comment," a spokesperson for Phoenix-based Lewis Roca wrote in an email.
An official with Boston-based Goodwin Procter responded, "There is no truth to this rumor."
A spokesperson for Jenner & Block said the Chicago firm is not looking to branch into Texas. A few law firms were a little softer in their responses, telling The Texas Lawbook that they have "no plans" for a new office in Texas.
"While Lathrop Gage is committed to strategic growth as a way to bring added value to our clients, at this time I do not have any information to share regarding potential growth in Texas," a spokesperson for the Kansas City law firm wrote to The Lawbook. "If that changes, I will be happy to reach back out to you."
Davis Polk officials did not respond to requests for an interview.
To be sure, some of the law firms may be on the list because a partner secretly had informal communications with the Texas firm about a merger.
Other firms are being named because an entrepreneurial headhunter became a little too aggressive.
"There are quite a few firms that tell headhunters that they would be or might be interested in opening a Texas office if the headhunter could put together the right team of Texas lawyers," says Chicago law firm consultant Kent Zimmermann, who is advising a handful of corporate firms in Texas currently. "So, the headhunter goes fishing.
"I can tell you for sure that some of the firms you mentioned would love to have an office in Texas if they could put together key lawyer groups," Zimmermann says.
Yvette Ostolaza, managing partner of the Dallas office of Sidley Austin, confirms this view.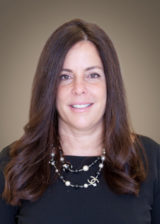 "There are definitely a number of firms looking to merge with Texas firms," says Ostolaza. "But there are also a lot of headhunter-related calls that are nothing more than a fishing expedition."
There are some law firms on the list because they've actually had direct talks with Texas law firms.
"I know personally there's at least four or five more firms looking to move here and that's because they've contacted me and my firm about merging," says Munsch Hardt Kopf & Harr CEO Phil Appenzeller. "I listen to their pitch, but the firm has no interest in losing our market identity.
"Some firms tell us that they have existing clients here and they pitch to us the whole 'bigger platform' concept," Appenzeller says. "I'm not saying we would never merge, but I don't see it happening anytime soon."
Other law firm leaders tell the same story.
"We get calls from law firms all the time," says Bell Nunnally & Martin Managing Partner Jim Skochdopole. "Some are large national and international and some are more regional."
Thompson & Knight Managing Partner Mark Sloan said he and his partners continue to get inquiries.
"There is high-dollar legal work available in Texas, but there's a lot more mid-market work and that is attracting more firms that target mid-market work," Sloan says. "Our firm is of particular interest to national law firms because of our size and reach into the energy sector.
"While it never hurts to talk, we are not in any active discussions. Our strategy is to remain independent," he says.
Baker Botts Managing Partner Andy Baker says it is no surprise that out-of-state firms continue to have interest in Texas and predicts there will be more firm mergers.
"Firms will keep coming as long as there are more opportunities here compared to other areas," Baker says. "There will be more consolidation in the Texas market. Just as we are gaining market share in other jurisdiction, we are defending market share in our traditional markets."
Even large law firms such as Haynes and Boone and Vinson & Elkins admit they still get inquiries from other firms about combinations.
"I get monthly calls from firms to seek our interest in a merger," V&E chairman Mark Kelly says. "The mood of the partnership is, we like it where we are now. But we know the calls will keep coming."