Within days of Donald Trump being elected president, senior lawyers in the AT&T corporate legal department went to work putting together a legal team to defend the Dallas telecom giant's proposed $85 billion acquisition of Time Warner.
Despite all the huffing and puffing Trump did on the campaign trail about vetoing AT&T's proposed $85 billion acquisition of Time Warner, AT&T General Counsel David McAtee and his team were confident that the law was on their side and they strongly doubted any U.S. Department of Justice – even one under President Trump – would sue on antitrust grounds to stop the landmark deal.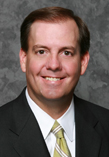 Even so, AT&T and Time Warner brought together a team of superstar antitrust lawyers – including a handful of Dallas attorneys – to prepare for a potential legal battle. Lawyers close to the litigation said that McAtee called the trial team "insurance" just in case DOJ did something crazy and sued.
McAtee and the executives at AT&T are very glad they did.
The Trump Administration, as we now know, did sue to stop the merger. AT&T used the all-star cast of lawyers to fight back. The case was vigorously fought in a Washington, D.C. courtroom over six weeks this spring.
On Tuesday, U.S. District Judge Richard Leon awarded McAtee and his legal team a monumental victory by ruling that the DOJ failed to prove in any way that the merger was anti-competitive and that AT&T could proceed in closing its deal with Time Warner.
Less than an hour after Judge Leon's ruling Tuesday, 70 lawyers and support staff involved in the litigation for AT&T and Time Warner packed into the Washington, D.C. offices of O'Melveny & Myers, where McAtee and the lead trial lawyers on the team offered congratulatory toasts for their hard work and victory.
"It was a magnificent team effort," says Gibson, Dunn & Crutcher partner Rob Walters, who represented AT&T in the trial. "We tried the case the old-fashioned way: we contested every fact. We challenged every witness. We won every day.
"David McAtee and his splendid team provided the leadership, resolve, and support that made this win possible," says Walters, who was previously the general counsel of Dallas-based Energy Future Holdings.
Many legal experts say that McAtee himself should get a ton of the credit for the slam-dunk win by AT&T.
"The pressure on David in this case was almost certainly enormous," says former American Airlines General Counsel Gary Kennedy, who had his own battles with DOJ. "Everyone was looking to David for leadership – the senior executives, the board of directors, investors – and he put together a winning team of lawyers and a winning legal strategy that must be admired."
While McAtee declined to provide a comment for this article, lawyers close to him say he and the AT&T team never expected to be sued over the merger and that they were truly surprised when the Trump Administration filed its lawsuit.
But they say McAtee became concerned when Trump on the campaign trail repeatedly slammed the merger and said he would try to have it stopped if he were elected president.
"We tried the case the old-fashioned way: we contested every fact. We challenged every witness. We won every day."

— Rob Walters
Even if Trump somehow got elected president, lawyers say McAtee and others were confident that well-established antitrust law and precedents would convince a Justice Department under Trump to decide against legally challenging the deal.
The only thing crazier, one lawyer told me, was imagining a U.S. president trying to pick a fight with Canada while cozying up to Korean dictator Kim Jong-un.
Then, the unthinkable happened and DOJ sued.
From the start, McAtee had two big decisions to make: who to hire to represent AT&T and Time Warner jointly and who to select to represent AT&T's specific interests.
In many respects, McAtee was hired as general counsel three years ago with this kind of case in mind. His entire career at Haynes and Boone in Dallas was practicing antitrust law, and he handled several such matters for former AT&T General Counsel Wayne Watts.
There is no doubt that McAtee would have loved to have played a key role in the trial this spring, according to multiple lawyers familiar with the litigation, but he clearly made the decision that as a senior AT&T executive, he could not be involved as a player on the field or even a manager in the dugout. Instead, he was more like a general manager of the team, deciding who to hire and the roles that the other lawyers would play.
AT&T and Time Warner together chose Daniel Petrocelli of O'Melveny & Meyers in New York. Petrocelli isn't really an antitrust lawyer, but he is a great lawyer who is known for rolling up his sleeves and doing deep dives into a case.
McAtee selected Rob Walters of Dallas, who is a specialist in antitrust law and a long-time friend of McAtee's.
In many respects, McAtee chose Walters because they are very similar in style and approach. Both men are uber prepared when they go to court. Both men are great communicators and are able to take complex subjects and legal theories and explain them in simple terms.
Walters brought two Gibson Dunn partners from Dallas with him to be part of the legal team: Mike Raiff and Sean Royall.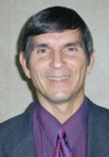 The team McAtee put together also included several lawyers from the AT&T in-house legal department, including assistant general counsel Bill Drexel, assistant GC David Lawson, assistant GC James Meza III, senior legal counsel and appellate law expert Heather New, corporate counsel over external affairs Krissy Turner and senior legal counsel Brendan McMurrer.
In his post-victory toast Tuesday afternoon, McAtee told his legal team that they had created a virtual law firm that included some of the great lawyers in this country. The lawyers rented out the entire fifth floor of 1401 H Street, which was previously the office of Baker Donelson in Washington, D.C.
McAtee and the lawyers nicknamed the office LOC or "Legal Operations Center."
In his toast to the celebrating lawyers Tuesday, McAtee said he was proud of how well the lawyers worked together – many of them hailing from competing law firms but actually sharing an office together.
"When you assemble so many big-name lawyers on one case, you need to orchestrate the personalities and skillsets to make sure they are working together and going in the same direction," Kennedy says. "The lawyers deserve some of the credit for working together and putting their egos aside, but David McAtee deserves most of the praise."
As part of his toast, McAtee asked the lawyers and staff in the room how many of them had been part of AT&T's proposed merger with T-Mobile that failed in Dec. 2011 because of DOJ opposition. Two-thirds raised their hands, according to multiple lawyers in the room.
"We learned a lot from T-Mobile and we used what we learned here," McAtee said.
Somewhere on a golf course in Hill County, Wayne Watts must feel gratified.