Life is made up of critical moments that often decide a person's future. Anne Chandler, the new executive director of the Houston Volunteer Lawyers program, has had several.
As a child growing up in Northern California, Chandler witnessed her school teaching parents stand up to injustices in the public schools. As a college student on a research project in Costa Rica and living on a banana plantation, she saw the impact lawyers could make for the poor and repressed.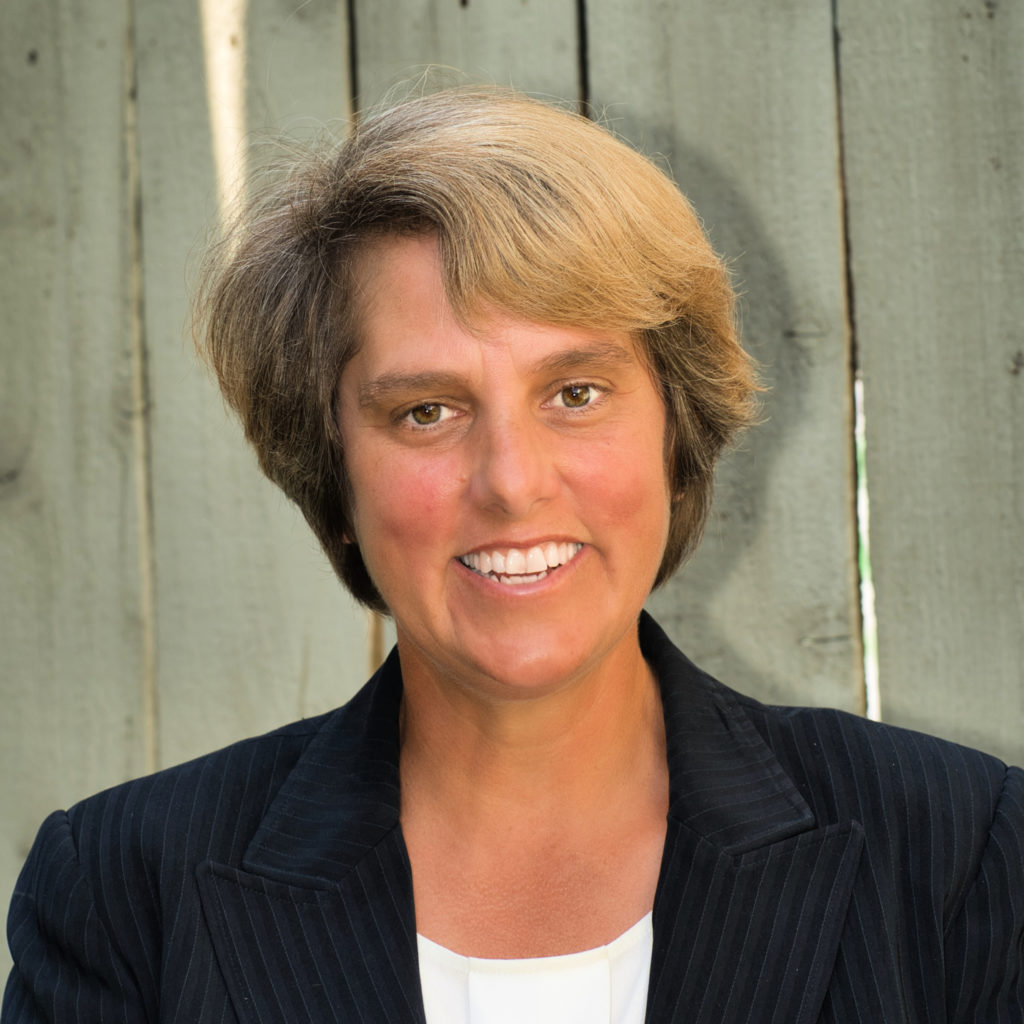 In 1997, as a second-year law student at the University of Houston Law Center, Chandler helped pioneer a pro bono asylum project at the border. One of her first clients was a young Guatemalan girl who had been raped repeatedly for three years and had been wearing the same dress for three years. Chandler bought her a new dress and helped her obtain asylum.
The Houston Bar Association and the HVL board announced Chandler as the pro bono organization's new leader last month. HVL provided legal counsel to 6,130 people who could not otherwise afford a lawyer. The group worked with Houston area lawyers to handle 1,182 cases.
"I joined Houston Volunteer Lawyers because I want to be part of a movement to create a culture and a structure whereby all attorneys in our region don't think twice about raising their hand to provide free legal help to a family regardless of the legal domain in which it arises," Chandler told The Texas Lawbook.
After graduating from the University of Houston Law Center in 1998, she joined the corporate law firm Locke Lord, where she worked on oil and gas leases involving Y2K liability.
Chandler said she enjoyed her eight months at Locke Lord, but that the legal work "did not engage my heart."
After three years running the YMCA of Greater Houston's asylum project, she worked at her law school's immigration clinic. In 2009, Chandler became the first executive director at Tahirih Justice Center, which had just opened an outpost in Houston.
Despite starting the position with just a single assistant, Chandler took on 50 asylum cases. By 2019, she had grown Tahirih in Houston to seven lawyers and eight other full-time staff.
"Anne brings years of leadership and accomplishment to HVL at a time when Houston needs—more than ever—the services offered by HVL," said Bill Kroger, a partner at Baker Botts and the president of the Houston Bar Association.
"We couldn't have found a person better suited to lead HVL in its mission, especially given the challenges our community faces today," said Chris Popov, who chairs the HVL board of directors and is a partner at Vinson & Elkins. "We feel very fortunate that Anne was available during our search."
The Texas Lawbook interviewed Chandler about her life, career and the pro bono needs of the Houston area.
Texas Lawbook: Tell us a little about your background. Where did you grow up and what did your parents do for a living?
Chandler: I grew up 50 miles north of San Francisco in the town of Santa Rosa, California. Santa Rosa is a town smack in the middle of wine country. My parents were English teachers in our local public high schools. During the days my parents taught literature, where they challenged their students to have hard conversations about war, poverty, and capitalism. During the nights, they stayed up late to grade student essays.
As I child, I observed my parents stepping out of their own comfort zones to speak out against injustices taking place in our local public-school system and our community. From a young age I absorbed a value system that success in a career is not about aggregating individual wealth or accolades. Rather, I was taught to measure professional success by how our professional community supports our most vulnerable and dispossessed.
Texas Lawbook: I read that you came home from school one day and learned you had a new 14-year-old brother. Tell us the story surrounding that.
Chandler: Yes, you are right. When I was 12, I came home one day, and my mom told me to move all my belongings except my bed out of my bedroom because my new brother, age 14, was arriving within a couple of hours. When sharing this news with me, my mom slowed her speech, and looked at me right in the eyes. She explained that child protection services had failed this individual and that we needed to provide a refuge. I learned many life lessons from my parents.
When I think back to welcoming our brother into our family, I learned there are times when, in our individual capacity, we need to simply step-up and do the right thing. I also learned that even the best motivated interventions don't always succeed: within a year this new brother had run away and returned to the streets.
Texas Lawbook: When did the idea of becoming a lawyer first come into your mind?
Chandler: As a part of a college research project to study on the impact of European Union tariffs on the Central American banana sector, I traveled to Costa Rica and found myself living with a family on a banana plantation. Over time, I got to know many of the local families living on the planation. I quickly learned that most of the men who had worked on the banana plantation during the early 1980s who came in contact with the chemical DBCP, an active ingredient in the Nemagon pesticide that had already been banned in the United States, were now sterile. Most of these men who handled this chemical were not provided access to basic protective equipment.
A volunteer lawyer from New York periodically arrived at the banana plantation during the evenings to collect statements from various infertile men. The following year, this volunteer lawyer successfully secured economic damages for many of these distressed families. Upon hearing this development, I found myself wondering how the lives of these distressed families would change now that their finances were more secure. I began to think about the power of law to shape conduct and to make things right after an injustice has occurred. I also began to wonder what I might accomplish if I were to become a lawyer.
Texas Lawbook: I read that you started doing pro bono/public service legal work back when you were in law school. Tell us about it.
Chandler: I will forever be indebted to the University of Houston, and specifically to the late Dean Stephen Zamora and Judge Joseph Vail for providing me the opportunity to engage in meaningful pro bono work while a law student. As a 2L, I learned that law students from Minnesota and California were traveling to Harlingen, Texas to help asylum seekers argue their cases to administrative immigration judges working for the Department of Justice.
I approached Dean Stephen Zamora to inquire whether we at the Law Center could put together a student-led effort to help asylum seekers at the border. Dean Zamora, not surprisingly, responded with encouragement. He asked me to draft a proposal detailing how we as law students, could receive adequate training and mentorship to make it happen. I reached out to Judge Joseph Vail, a sitting administrative immigration judge in Houston at the time. I also reached out to the University of Houston's Clinical Program for support. Three months later, I was part of our first University of Houston sponsored student-led border asylum team. In the months that followed, I found myself returning to border frequently to provide as much help as I could to as many asylum seekers as possible.
Texas Lawbook: What year did you get your law degree from UoH and what were your career plans?
Chandler: I graduated from the University of Houston Law Center in 1998. Like many law school graduates, I graduated with career goals of paying off my student debt while building my skills as an attorney in a way that permitted me to serve the community. I knew that ultimately, I wanted to work in public interest law but at the time I was not sure how exactly I would achieve that goal.
Texas Lawbook: I read you were practicing at Locke Lord, but after about a year or less, you decided to go the non-profit route. Why?
Chandler: At Locke Lord I worked mostly on oil and gas leases involving then-feared Y2K liability. Although the work was intellectually interesting, it did not engage my heart. I found myself carving out considerable time to work as a volunteer attorney, helping asylum seekers who were detained at a detention center near Houston's international airport. And it was this work for which my passions ran highest. After having two children and deciding that I would like to return to the legal market, I noted that the YMCA International happened to be advertising for an attorney to run their immigration legal program. Fortunately, I was hired, and got the opportunity to provide legal assistance to hundreds of community members while developing my expertise in running legal services programs.
Texas Lawbook: What led you to the Tahirih Justice Center?
Chandler: I decided to open the Houston office of the Tahirih Justice Center in 2009, roughly 7 years after serving as a clinical professor at the University of Houston Law Center's Immigration Clinic. Working at the Immigration Clinic was incredibly rewarding. The students were dedicated. They worked tirelessly to support indigent immigrants who were unable on their own to navigate our complex immigration legal systems. But the demand for these sorts of legal services far outstripped our own capacities as a student clinic, and no other non-profit organizations in the community had capacity to take on the additional cases.
I found myself spending my weekends on the phone with our recent graduates, asking if they could find some free time to take on a case or two. Not surprisingly, most of our recent graduates said yes! I began envisioning a scenario where my full-time job would involve recruiting, training, and placing a large volume of immigration cases with volunteer attorneys. Again, I was very fortunate in my timing.
It was at this time that Tahirih Justice Center, a national organization headquartered in Washington, D.C., reached out to me to inquire if I was interested in helping the organization start an office in Houston. The thought of magnifying my impact as a non-profit attorney by opening the Houston office of the Tahirih Justice Center was very alluring. And so, before long, I left full time work at the University of Houston Law Center to start a pro-bono legal program for the Tahirih Justice Center.
Texas Lawbook: Do you have any idea – even an estimate – how many asylum cases you have worked on personally in your career?
Chandler: I have had the opportunity to work on over 200 asylum cases in either a consulting or supervisory capacity and handled over 25 as lead attorney. When I started working with asylum seekers, our asylum adjudication system was a bit decrepit around the edges. Now it is absolutely dysfunctional. We need to go back to the drawing board and radically rewrite the way we our legal system treats those who have been subject to torture and persecution in their home countries.
One of the characteristics of our broken asylum system is that the representation of an asylum seeker who is present inside the United States is a process that frequently spans the course of three, four or five years. Each case requires at least a hundred hours of legal work. As a lawyer supporting an asylum seeker, you have a unique opportunity to really get to know your clients. You learn about their trauma, their belief structures, their values, and their hopes for the future. The asylum clients I have had the opportunity to know over the years have taught me an incredible amount about what courage and resiliency means.
Texas Lawbook: Why make the move to HVL?
Chandler: I joined Houston Volunteer Lawyers because I want to be part of a movement to create a culture and a structure whereby all attorneys in our region don't think twice about raising their hand to provide free legal help to a family regardless of the legal domain in which it arises. What I've learned over the years is that the imbalance between supply and demand for legal services goes far beyond immigration but extends to the many areas in which racial and economic impediments lead to unfair and often unlawful treatment. We have huge and continuing issues in our community about how to use law to tackle racial and economic disparity.
The need to access the skills of a lawyer to avoid homelessness when a landlord dispute arises or to obtain legal custody of their child in the wake of domestic violence knows no racial or economic boundary. We need to make sure that there is universal access to justice and that people of different color and backgrounds have full and fair access to our criminal and civil legal systems.
What is fantastic about HVL is that as part of the Houston Bar Association, it is well situated to be the leader in this effort to advance legal services for all who cannot afford an attorney. This position is all the more important today. As this terrible pandemic continues to sweep through our state and city, we see growing unemployment, growing physical and mental health issues, including the scourge of domestic violence, all of which directly and indirectly lead to a heightened demand for legal services.
With its long-standing roots across all segments of the legal community, and the organization's relationship to the Houston Bar Association, HVL is uniquely situated to extend its volunteer model to help thousands of Houstonians who have pre-existing legal needs or those created by the health and economic crisis that is ripping through our community.
Texas Lawbook: What are the biggest needs for HVL?
Chandler: Frankly, to help address equal access to our civil legal system, we need more volunteer attorneys willing to take on cases that are often challenging. We need to provide excellent mentorship and structure so that doing the right thing is satisfying for the volunteer attorneys and their clients even in difficult times.
To do this we need to continue and strengthen our existing efforts but also develop ways to recruit, train, and mentor volunteer attorneys at scale. And finally, we need to augment these efforts so people can, when possible, succeed in our civil legal systems without the use of an attorney. To do this, HVL must work hand-in-hand with our court systems and our community partners to figure out how we are able to simplify legal access. I believe that with good use of technology and vigilant efforts by HVL and HBA leadership, all of these efforts will succeed.
Texas Lawbook: How do you think you can improve HVL?
Chandler: I arrive at HVL with a great deal of energy and skills to effectively work with our Board and the Houston Bar Association to get more attorneys on board to volunteer their time and skills to help someone who cannot otherwise access justice. One way that I will ask my Board to measure my success as a leader is by evaluating how many clients we are helping access justice in a client-centered way with the help of volunteer attorneys. I am dedicated to making sure that HVL is a visionary community leader that is strategically developing community access points and legal structures that open the door to justice for all Houstonians regardless of the individual's background or wealth.
Texas Lawbook: You are a soccer fan. How did that happen and do you still play?
Chandler: You are correct. I am crazy about soccer. As a child and teen, I played at the state level before perhaps a lack of blistering pace, and the certain lack of scholarships for women athletes led me to shift to a club sport, rugby, and skiing as athletic alternatives in college. As an adult, I continued to play competitively both on women's teams (go Kodaks!) and on a co-ed team. I still find myself polishing my soccer shoes with the hope of joining a co-ed team as soon as it is safe for us to run around and chase a soccer ball on a field once again. Now that my legs don't move so fast, though, I find myself spending more time coaching soccer than playing the sport. I find incredible joy when I am sharing my love of soccer coaching youth of all ages.
Editor's Note: The Texas Lawbook is creating a foundation in order to fund a full-time journalist focusing full-time on pro bono work and public service in the legal profession. For more information, please contact Mark Curriden at mark.curriden@texaslawbook.net.