The latest Texas abortion rights case, titled Planned Parenthood Center for Choice v. Abbott, made its way to the U.S. Supreme Court on April 11. The only Texas lawyer on the petition is Patrick O'Connell, an Austin solo practitioner who serves as local counsel for Planned Parenthood and several Texas health and surgery centers that serve women.
The dispute is over a state ban on certain abortions during the coronavirus pandemic, which the U.S. Court of Appeals for the Fifth Circuit in effect reinstated, twice overturning restraining orders issued by Judge Lee Yeakel of the U.S. District Court for the Western District of Texas. (Note: The Fifth Circuit on Monday night issued an order that allows medication-induced abortions to proceed in Texas, possibly resolving the issue before the Supreme Court.)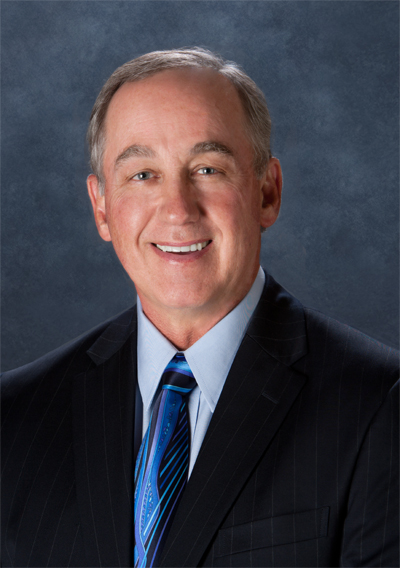 Though he is part of the team defending the abortion right in Texas, O'Connell acknowledges that it is not his main area of practice. Instead, he almost entirely handles False Claims Act and qui tam cases – some of which put him on the same side of Texas in going after fraudsters bilking government agencies.
"It's weird. I have cases with the Attorney General where we're on the same side of the docket at the same time as I represent Planned Parenthood," O'Connell said in an interview Monday. "When I file a lawsuit on behalf of Medicaid, if it's a Medicaid fraud, I'm suing on behalf of Texas and the federal government."
O'Connell said that last summer he worked with the state AG's office in settling a False Claims Act case involving CVS. And he expects to be busy with fraud cases arising from the pandemic.
"Anytime there's a lot of money involved, we are a capitalist society but sometimes that turns into greed, right? I'm figuring out exactly how somebody is going to take the government's money when they shouldn't have gotten it," he said. "But you can bet, you can be sure we will see a significant number of Coronavirus fraud cases."
Before going into practice, from 1999 to 2007, O'Connell was the first chief of the Texas Attorney General's Civil Medicaid Fraud Section. John Cornyn hired him.
In 2005, then-attorney general Greg Abbott praised O'Connell in a Texas Lawyer article.: "Pat has spearheaded our efforts to recover tens of millions of dollars for Texas taxpayers that was taken from the state's Medicaid system."
So how did O'Connell become local counsel for abortion rights advocates and clinics? Years ago, his then-law partner – now wife — Jan Soifer got a call from a friend asking if she would take on that role, he said.
"She was chair of the Travis County Democratic party for a number of years," O'Connell said. "So that may have been the connection. Then she was elected to the bench in 2016, so I kept doing it."
Soifer is presiding judge of the 345th District Court in Travis County.
O'Connell has been local counsel in four Texas abortion cases, including the landmark 2016 Supreme Court case Whole Woman's Health v. Hellerstedt. While he doesn't write the briefs, he says he does "a little editing" and makes sure that local rules are adhered to.
"My role to make sure things move along like they're supposed to," he said.
Though he takes on the role on a pro bono basis, O'Connell said that when Texas loses in the abortion cases, lawyers for the winning side have sought attorney fees from the state, including for time O'Connell spent. But O'Connell won't pocket those fees himself, he said.
"Obviously if we win, the defendant has to pay our fees," he said. "I agreed to do it pro bono and if the fees come in, they go to the Center for Reproductive Rights or Planned Parenthood."