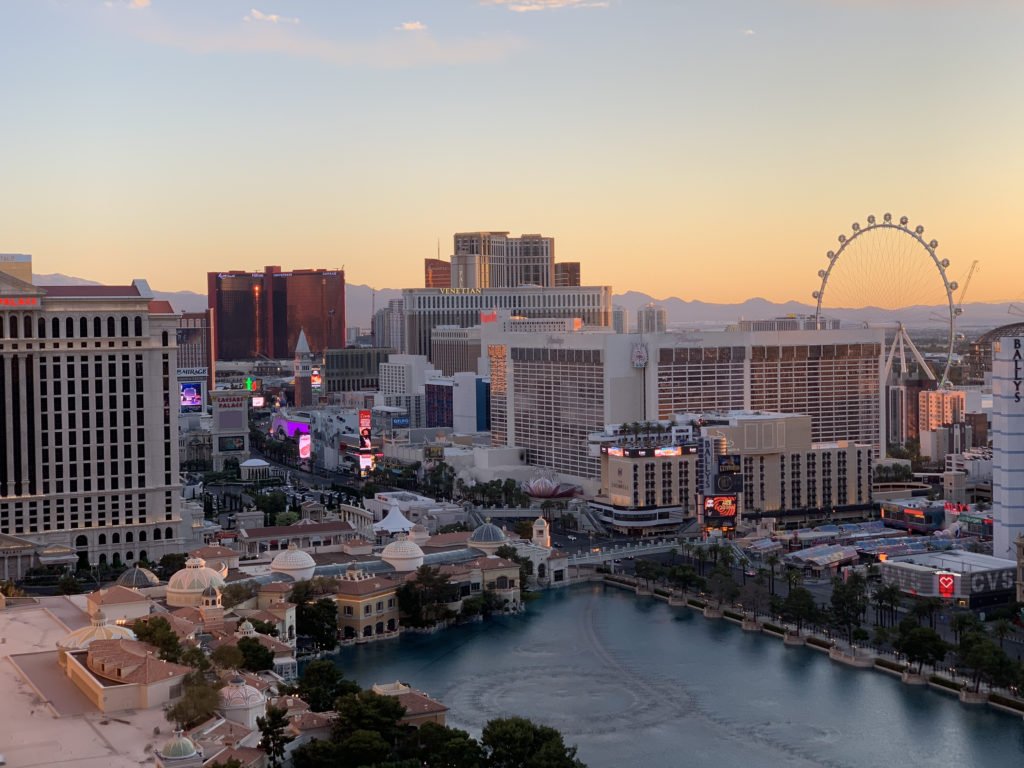 John Zavitsanos' two favorite things in the world are trying cases and gambling.
Those two passions are currently merging for Zavitsanos and a team of lawyers at Ahmad, Zavitsanos, Anaipakos, Alavi & Mensing as a three-week jury trial begins Tuesday in Las Vegas state court between AZA client TeamHealth and UnitedHealthcare over the reimbursement rates for emergency room physicians. O'Melveny & Myers lawyers based in Los Angeles and Washington, D.C. are leading the defense for UnitedHealthcare.
Technically it's already Week 2 for the lawyers involved, who spent all of last week and most of Monday on jury selection. Six women and two men were ultimately chosen to decide the case.
The Houston-based AZA trial lawyers are national counsel for TeamHealth, a Tennessee-based ER staffing company.
TeamHealth, which is owned by private equity behemoth Blackstone, currently has 10 cases pending against UnitedHealthcare across the nation — including one in Houston federal court — over the issue of ER physician reimbursement. Overall, TeamHealth has filed 45 lawsuits across the U.S. against insurers. Of those, 22 have already settled.
The case in Las Vegas marks the third AZA-led TeamHealth case to go to trial but the first to involve a private insurer outside the Obamacare context.
The first two TeamHealth trials on this issue, Zavitsanos explained, were pitted against insurance companies that operate on the marketplace under the Patient Protection and Affordable Care Act.
"That's a very small sliver of what's at issue here," Zavitsanos said. "Most people are either on Medicare or have insurance through work. This is the first case to go to trial against a major insurer that involves health plans through employers."
Excluding Blue Cross Blue Shield, which technically operates as separate companies in each state, "United is the single largest insurance company in the country," Zavitsanos added.
UnitedHealthcare called the litigation meritless and vowed to defend itself.
"We are committed to addressing these unreasonable and anticompetitive rates that many private equity-backed physician staffing companies charge for services, which drive up the cost of care for our customers, members and the health care system," a UnitedHealthcare spokesperson said in a statement.
AZA's involvement in the broader litigation began the evening of July 27, 2020 — six days before TeamHealth's first reimbursement rate went to trial against Centene Corp. in a Little Rock, Arkansas courtroom.
TeamHealth obtained a $9.4 million verdict in that trial (a recovery that reflected "every penny we were seeking," Zavitsanos said) and has since reached a global settlement with Centene, which involved the insurer to become in-network with the TeamHealth-affiliated provider plaintiffs.
In June, TeamHealth tried its second case on the issue in Houston state court against Molina Healthcare of Texas, which resulted in a $19.1 million verdict. Last week, Molina filed a motion for judgment notwithstanding the verdict, a move that typically signifies an impending appeal.
At the time of the Molina trial, the insurer's lawyers expressed their satisfaction with the outcome because the law only allowed TeamHealth to recover a fraction of what the jury awarded and the $1.76 million in actual damages accounted for a reimbursement rate that was close to what a Molina witness offered at trial.
Zavitsanos called the Molina trial, for which AZA was recently awarded $5 million in attorneys' fees, a "warmup act.
"This is the main course," Zavitsanos said of the Vegas trial.
High bets, high stakes
Taking a case to trial is always an act of betting. In this instance, TeamHealth appears to be rolling the dice with a sure hand in a dispute the company says has much at stake.
"The outcome of this case is critical to the long-term stability of our healthcare system," TeamHealth said on a landing page on the company's website about the litigation. "TeamHealth and our affiliates are fighting to ensure those clinicians are reimbursed for the quality care they provide and that patients won't receive balance bills driven by United's insatiable need for more profits."
TeamHealth said it was the ER doctors' very commitment to never hit patients with balance billing (sometimes called "surprise billing") that "emboldened UnitedHealthcare to kick emergency providers across the country out of network in 2019 and perniciously start lowering their reimbursement rates."
At issue in the trial is whether UnitedHealthcare paid the appropriate rate for more than 11,000 claims that arose when TeamHealth clinicians provided emergency care to patients insured through UnitedHealthcare.
The TeamHealth affiliate plaintiffs are local ER providers of the Las Vegas area, including Fremont Emergency Services, Team Physicians of Nevada-Mandavia and Ruby Crest Emergency Medicine.
The trial setting marks an active area for emergency services. Particularly because included in the jurisdiction is the Las Vegas Strip, where IV machines can be delivered to hotel guests as a hangover remedy along with their room service bacon and eggs.
On any given day on the Las Vegas Strip, one will likely encounter sleep-deprived, empty-pocketed gamblers stumbling in a drunken stupor, illegal substance-filled Electric Daisy Carnival goers petting each other and the allegedly oxygen-pumped casinos that keep the debauchers awake for their debauchery.
Self-imposed incidents aside, Las Vegas also became the site of the deadliest mass shooting in U.S. history after the 2017 tragedy at Mandalay Bay.
Zavitsanos said his clients account for part of the group of emergency physicians who manned the ER rooms after the shooting.
"For someone who got shot, United Healthcare thinks the appropriate reimbursement rate is $230 dollars to save that person's life," Zavitsanos said. "That's what we're fighting for here. The problem is, if they keep dropping the rates … it's going to be very hard to attract quality people to go into ER medicine."
But in its statement, UnitedHealthcare challenged the stakes of the litigation.
"The lawsuit is meritless and is just another example of TeamHealth's efforts to distract from the real reason it no longer participates in our network, which is their unreasonable demands that they be paid double or even triple the median rate we pay other physicians providing the same services," the UnitedHealthcare statement said.
Zavitsanos said the amount of lawyers involved for UnitedHealthcare says it all in terms of how important the Minnesota-based insurer views the case to be.
"In terms of actual damages, it's one of the smaller [cases] but both sides recognize the enormous importance of this case," Zavitsanos said of the $10 million in actual damages TeamHealth seeks at trial. "The other side announced in court that at one time, they had over 100 lawyers working on this case. I think they probably have spent more in legal fees than the amount we're claiming."
In addition to Zavitsanos, the AZA trial team includes Joe Ahmad, Kevin Leyendecker, Jason McManis, Michael Killingsworth, Louis Liao and Jane Robinson.
The O'Melveny team includes Washington, D.C. lawyers Lee Blalack, Jeffrey Gordon, Keven Feder and Jason Yan and Los Angeles lawyers Dimitri Portnoi, Jason Orr, Adam Levine, Hannah Dunham and Nadia Farjood.
Presiding over the trial is Judge Nancy Allf of Department XXVII of Clark County's Eighth District Court.