© 2017 The Texas Lawbook.
By Natalie Posgate
(Feb. 8) – Lawyers from Baker Botts and Latham & Watkins are expected Wednesday to close a $103.5 million initial public offering for Kimbell Royalty Partners, the first master limited partnership to complete an IPO this year.
The IPO could indicate brighter times ahead for MLPs, which have been slow to recover from the low oil prices that hit the market in late 2014 and have had a long dry spell of IPO activity since.
According to the lawyers involved, there was only one MLP IPO in 2016: Noble Midstream Partners. When Noble's closed in October, the last MLP IPO the market saw occurred more than a year prior in June 2015 for CNX Coal Resources.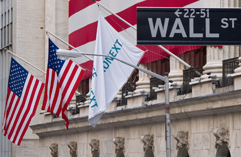 When Kimbell Royalty priced the IPO Friday, it said it would offer 5 million common units represented limited partner interests at $18 per unit. The underwriters had a 30-day option to purchase an additional 750,000 common units, which they exercised in full on Monday, according to a filing with the U.S. Securities and Exchange Commission. This means that the public will own a 35.2 percent limited partner interest in the company.
The pricing is below Kimbell Royalty's original expectations. When it revised its S-1 filing with the SEC on Jan. 25, the partnership said it anticipated to price the IPO between $19 to $21 per common unit.
Kimbell Royalty turned to a Houston-based group from Baker Botts led by partners Josh Davidson and Jason Rocha to handle the IPO. The team included partners Clint Rancher, Shalla Prichard and Mike Bresson; associates Eileen Boyce, Chad Davis, Lakshmi Ramanathan, Samantha Blons, Jennifer Gasser, David Morris, Thor Fielland, Brian Finch and Alia Heintz; and special counsel Chuck Campbell.
Raymond James acted as the lead bank for the underwriter group, which also included RBC Capital Markets, Stifel, Stephens Inc. and Wunderlich. They turned to a Houston group from Latham to handle their end of the IPO.
Leading the Latham team were partners Bill Finnegan and John Greer with associates Cephas Sekhar and Patrick Sanford. The deal team also included partners Tim Fenn and Joel Mack and associates Bryant Lee, Ryan Gurule and Alicia Handy.
Kimbell Royalty trades under the New York Stock Exchange under the ticker symbol "KRP." Based in Fort Worth, Kimbell owns oil and gas mineral and royalty interests across 20 states.
© 2017 The Texas Lawbook. Content of The Texas Lawbook is controlled and protected by specific licensing agreements with our subscribers and under federal copyright laws. Any distribution of this content without the consent of The Texas Lawbook is prohibited.
If you see any inaccuracy in any article in The Texas Lawbook, please contact us. Our goal is content that is 100% true and accurate. Thank you.