© 2012 The Texas Lawbook.
By Janet Elliott
Staff Writer for The Texas Lawbook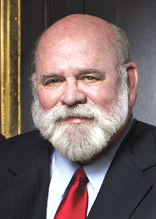 Trial lawyer Frank Branson has long been public enemy number one to doctors throughout Texas, as he has won dozens of huge court judgments against them in medical malpractice lawsuits.
But a curious development has occurred in recent months: Branson has been showing up in court in multimillion-dollar business disputes representing physicians and other executives who used to be his prey.
Branson hasn't switched sides, but he is among a growing number of highly successful personal injury trial lawyers who are increasingly representing companies and executives in litigation against other businesses in legal fights ranging from contracts disputes to allegations of fraud. Legal insiders say the trend is being witnessed across the state and is likely to grow.
Why? It's an issue of necessity, say legal analysts, who point to decades of political victories by the state's business community that limited damages in cases involving injured workers and medical malpractice.
At another level, it is a recognition, particularly by small and medium-sized businesses, that lawyers who spend a lot of time in the courtroom may be a better value and more successful at resolving their problems than big-firm attorneys.
"It's not surprising to me that businesses are looking to find the best trial lawyers," says Steve Harrison, a Waco personal injury lawyer who is president of the Texas Trial Lawyers Association. "For the most part, business litigation has been untouched by the corporate assault on the jury trial."
The Law Offices of Frank L. Branson, an eight-lawyer Dallas firm, still earns most of its fees representing people who have been seriously injured, often by impaired truck drivers, dangerous products or industrial accidents.
But it has seen a major drop in medical negligence cases since the Legislature in 2003 limited the amount of noneconomic damages that an individual could recover. Prior to those changes, Branson says he accepted about one case a month out of 70 to 80 referrals. He still gets many referrals but only takes a few cases a year, mainly involving workers who can prove a large amount of lost wages.
"I think it's a real tragedy for the people of Texas," says Branson.
The limits had a major impact on hundreds of lawyers who had built their practices on medical malpractice and nursing home cases. Many have been forced to diversify into family, real estate and even criminal law.
In May, Branson won a big business case when a Dallas County jury awarded $10.6 million to Dr. Erwin Cruz, a North Dallas neurologist who claimed that his partners in a specialized medical center misappropriated funds and deceived him about the operation's finances. The verdict was later reduced to $4.7 million by the judge.
"I knew my case was extremely complex and I needed intelligent and passionate attorneys to decipher my case and to assemble a strong, professional and aggressive team to prosecute my case. Mr. Branson utilized every single resource he had available to represent me," says Cruz.
In 2009, the firm settled a case for $6 million on behalf of former executives of a major corporate entity involving allegations of breach of contract and fraud. It also represented former Dallas County Judge Margaret Keliher in litigation stemming from her role as a trustee of the Margaret Hunt Trust estate and the city of Irving's financing of the entertainment complex in Las Colinas.
Branson points to Joe Jamail's 1985 representation of Pennzoil in its landmark $10.5 billion win against Texaco as "a good model for those of us who had traditionally just tried tort cases to realize business torts were out there.
"It seems to be a major advantage if you've seen the whites of a jury's eyes on occasion," says Branson, who has been practicing for 40 years.
Experience Translates
Other high-profile personal injury lawyers, including Tommy Jacks, Mike Slack and John Kim, are making similar transitions into commercial litigation.
John Kim of Houston has parlayed his business background and personal injury trial experience into oil and gas litigation. Tommy Jacks, a veteran Austin trial attorney, closed his small firm at the end of 2007 to join Fish & Richardson, a large national law firm known for patent and commercial litigation.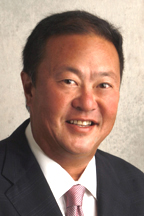 These lawyers say that their experience representing individuals in complex cases against large corporate defendants translates well to complicated business disputes.
"When you are trying lawsuits right and left in the personal injury setting, you get comfortable with the courtroom," says Kim. "Let's face it, most business cases don't ever make it to a verdict."
Jacks says he decided early in his career that he didn't want to be typecast as a PI lawyer and handled a variety of cases, including antitrust, securities and contested wills. By the late 1990s he was spending less than one-third of his time on personal injury lawsuits.
"After the 2003 session, lots of lawyers saw the handwriting on the wall and started scrambling," he says.
Defense lawyers have had to adjust, too. San Antonio lawyer Marc Young used to have plenty of work defending construction companies in workers compensation claims, but legislative changes in 1989 caused claims against employers to plummet.
Since then, Young has shifted his practice to include litigation involving construction defects.
"Frankly, the kinds of cases have changed but I'm not sure how I defend has changed dramatically," says Young, who heads the Tort Litigation Section for Cokinos Bosien & Young. "You've got to prepare as if the case is going to be tried until it is not going to be."
Marketing Matters
William Toles closed his small Dallas PI shop earlier this year and joined litigation boutique Fee, Smith, Sharp & Vitullo. One of the reasons was to have the depth of the firm's roster of lawyers to better serve his business clients.
Toles first gained trial experience as an assistant Dallas city attorney, later opening a civil practice and completing 40 trials. He regularly represented apartment complexes being sued for injuries suffered on their properties. Realizing those clients had other legal needs such as contract and zoning cases, he sold them on his ability to handle those cases at a lower hourly rate.
"A lot of it is being in the right place at the right time," says Toles.
Mike Slack, who has litigated air crash cases for more than 27 years, is now representing aircraft owners in what he calls "biz jet" cases. These typically involve maintenance and financing disputes. Slack, managing partner of Slack & Davis, which has offices in Dallas, Fort Worth and Austin, says this growing practice area has helped offset his firm's losses from the decline in medical malpractice cases.
TTLA's Harrison, a shareholder in Harrison Davis Steakley Morrison, says complicated products liability cases such as those he is handling against hip replacement manufacturers "call into play unique and sometimes complicated areas of expertise." Knowing how to prepare witnesses to explain unfamiliar concepts to a jury is a valuable skill for business litigation.
Personal injury lawyers, who tend to practice in small firms, offer agility and value at a time when some larger firms are charging $800 to $900 an hour.
Houston's Kim spent the first decade of his legal career doing personal injury work, but says the 2003 legislative changes prompted him to look elsewhere. He has represented the beneficiaries of T. Boone Pickens' first royalty trust in a breach-of-duty claim against J.P. Morgan.
He has surrounded himself with people who know oil and gas as he worked to get up to speed on the industry. But it hasn't always been an easy transition.
"You don't get to go out and change your shingle from tort lawyer to commercial lawyer," says Kim. "You have to work at it. So much of a lawyer's business is relationship-oriented or referral-based."
But the marketing can be worth it, he says, because "large, complex business litigation is where the home runs are now."
© 2012 The Texas Lawbook. Content of The Texas Lawbook is controlled and protected by specific licensing agreements with our subscribers and under federal copyright laws. Any distribution of this content without the consent of The Texas Lawbook is prohibited.