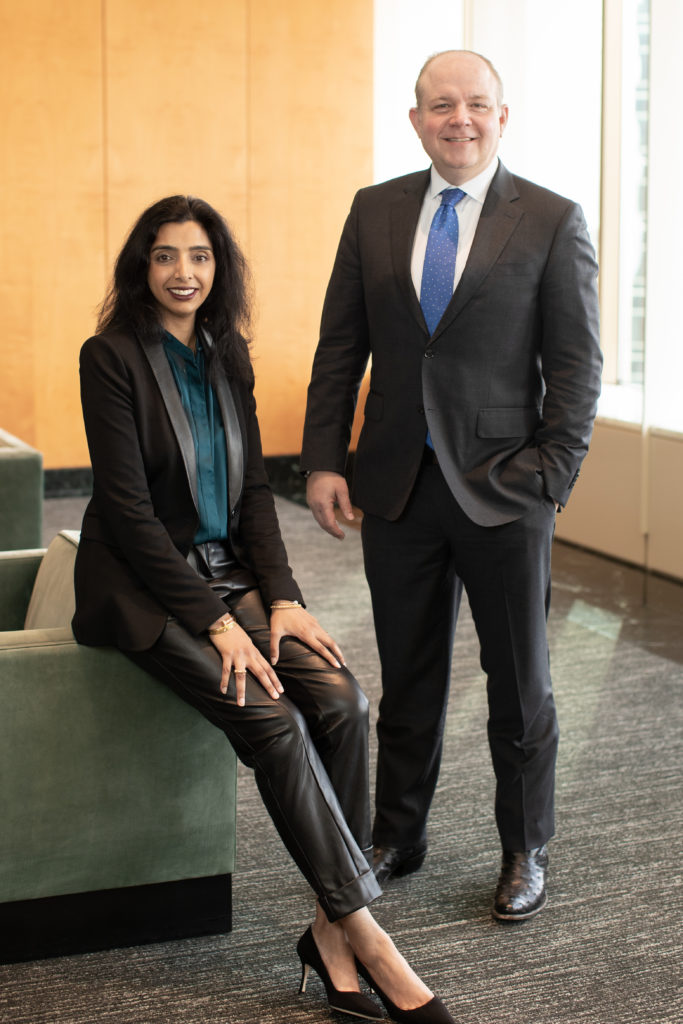 Monica Karuturi's first pro bono case came before she became a lawyer.
A middle-aged woman walked into the domestic violence clinic at Georgetown University Law Center in 2005, stating that she had been violently assaulted by her long-time boyfriend.
"While she had a solid legal case, she faced the hard decision of being in an abusive relationship versus being homeless without any support," Karuturi said. "Given those options, she continued to go back to her boyfriend."
As a third-year law student, Karuturi worked with others to get a restraining order against the boyfriend, then helped her secure housing, a job and access to health care "so that she could break the cycle of violence once and for all."
"This first pro bono case reinforced why I decided to be a lawyer, and I've always sought out careers at firms and companies that value the importance of pro bono," she said. "While I had done community service all my life, I realized the power that comes with a law degree. A unique set of skills that can help change lives. I was hooked."
Jason Ryan said that he, as a young lawyer at Baker Botts, handled a number of family law cases involving child-custody disputes, divorces and guardianships for the Houston Volunteer Lawyers Program during his first couple years of practice.
"These cases were very personal [and] not just dealing with people's money, so it gave me an appreciation for how having access to a lawyer can make all the difference as people try to navigate the legal system," Ryan said.
For Premium Subscribers: Click Here for a special Q&A with Monica Karuturi and Jason Ryan on challenges facing in-house counsel, what they look for in outside counsel and what she looks for in "thought partners" when considering outside counsel.
Karuturi and Ryan are the top two lawyers at corporate giant CenterPoint Energy, which has a market cap of $17.5 billion. CenterPoint's board promoted both of them to executive vice president Jan. 1.
Both said their parents instilled in them a passion for community service and that they have not lost their commitment for helping those who are less fortunate and in need of legal services.
"My parents have dedicated their lives to making my sister and [me] successful and taught us the importance of community service and engagement," said Karuturi, who is CenterPoint's general counsel. "From the time we were young children, our family worked at a soup kitchen, cooking and serving meals. We spent many holidays, weekends and summers there and built our commitment to community service through those early experiences."
Ryan, who is the Houston energy company's top lawyer for regulatory and governmental affairs, said his family taught him "the importance of giving back to my community and Baker Botts taught me the importance of pro bono service."
"Together, that shaped me into someone who views pro bono and public service as an obligation that comes with the territory, not something that's optional to do when I have time," he said.
CenterPoint has near 100% commitment from its 20 in-house counsel and additional support staff to work on pro bono matters. They strongly encourage the outside law firms they employ to work with them on public service and pro bono projects.
"Monica and Jason are leading by example," said Houston Bar Association Executive Director Mindy Davidson. "Their actions inspire other companies and corporate legal departments to recognize the large need for pro bono legal services and the unique ability and responsibility of corporate legal departments to meet that need."
Citing their "extraordinary commitment and leadership," the Association of Corporate Counsel's Houston Chapter and The Texas Lawbook honor Karuturi and Ryan with the 2021 Houston Corporate Counsel Award for Achievement in Pro Bono and Public Service.
The Lawbook and ACC Houston will honor Karuturi and Ryan, as well as all of the 2021 Houston Corporate Counsel Award finalists at the annual award's ceremony Jan. 13 at the Four Seasons in Houston.
Baker Botts partner William Kroger, who is a past president of the Houston Bar Association, Karuturi and Ryan are "an incredibly effective team."
"During my more than 30 years of practice, I have seen companies express a strong interest in pro bono or community engagement, only for that interest to wax or wane as people change positions," Kroger said. "That is not the case with CenterPoint, and with Monica and Jason. It is completely unique in my current experience to have two top Houston corporate leaders in the law department who each care so much about pro bono legal services and community engagement."
"I think the fact that both of them care about engagement in the community has make them each more effective, and has also elevated CenterPoint's reputation in the community to an even higher place," he said. "If you need something done in the Houston community, one of the first people we call are Monica and Jason."
Anne Chandler, executive director of Houston Volunteer Lawyers, said Karuturi and Ryan have been "leaders among other GCs in saying this is what we need to do as lawyers and to be leaders on social justice issues."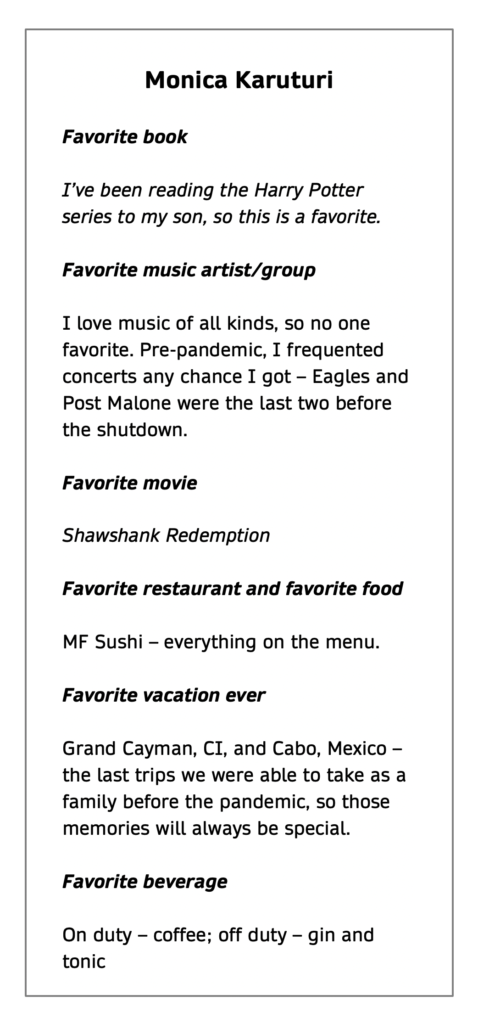 "Monica and Jason set a tone that pro bono is for all lawyers – not just law firms," Chandler said. "CenterPoint has created an environment in where there is a presumption that pro bono is expected. When GCs like Monica reach out, all their law firms are going to say yes. No law firm is going to tell their clients that they are not going to do pro bono with them."
CenterPoint's legal department is actively involved in a plethora of pro bono and public services efforts, including:
Regularly suppling attorneys to support the Houston Bar Association's LegalLines, which provides free legal information to the public;
Working with the Houston Volunteer Lawyer program to staff clinics open to those who are poor and need legal advice;
Handling cases for the Juvenile and Children's Advocacy Project to seal juvenile records;
Providing attorneys to Texas Law Help, a pro bono effort that offers free legal services to low-income Texans in the Rio Grande Valley; and
Handling individual pro bono cases, such as military veterans needing assistance for benefits and immigrants going through the asylum process.
Christine LaFollette, who is partner emeritus at Akin Gump, said that Karuturi and Ryan "conduct themselves with integrity and humility, which is a special gift for lawyers in our world." She points out that the pair bring unique perspectives and backgrounds to their positions.
"Jason has an outstanding background in regulatory affairs, which comes with his dedication to excellence and years of experience," LaFollette said. "Whether in the daily ride in the building elevator or meeting him at a function, Jason will give you a big smile and exude positivity and confidence. This trait can bring out the best in others.
"Monica has likewise mastered her legal business skills and is a natural problem solver," she said. "Whether in the board room or in the conference room, she can establish trust that allows her to guide all to a fair outcome. Monica is truly a beacon of light for diversity to others."
Karuturi and Ryan are both involved in several community-service programs.
For example, the Texas Supreme Court appointed Karuturi in 2015 to serve on the Texas Access to Justice Commission for six years. She is on the board of the Houston Bar Foundation and the Houston Pro Bono Joint Initiative Planning Committee of the Tahirih Justice Center. She is also a member of the Texas Bar Association's Legal Services to the Poor in Civil Matters Committee.
Ryan serves on the boards of the Lone Star Flight Museum and the Texas Gulf Coast Chapter of the Leukemia & Lymphoma Society. Texas Gov. Greg Abbott appointed him to the Texas Diabetes Council.
Ryan also did the legal work in 2008 to form a nonprofit organization called First Response Team of America, which he said "responds to natural disasters with heavy equipment that most communities cannot afford to have on hand." The organization recently received attention for its work helping victims of the tornado damage in Kentucky.
"As a company that is often called to respond to natural disasters ourselves, this was an incredible way for my pro bono work to make a difference in the lives of people I will never meet," he said. "I'm most proud that many of our lawyers know about the pro bono and public service projects we're undertaking. We don't do it for the recognition, but the recognition inspires others to get moving on their own public service project, multiplying our impact."
Ryan and Karuturi also have been aggressive in promoting diversity and inclusion in the legal profession.
For example, CenterPoint started a fundraising effort in summer 2020 for scholarships at historically Black colleges and universities that are in the company's footprint.
"We established an endowed scholarship at the law school at Texas Southern University," Ryan said. "We partnered with many of our law firms to make the initial contribution. This effort will make the difference in the lives of students in the communities that we serve for decades to come. It's a lasting effort that I'm very proud of our company and law firms for supporting."
The Texas General Counsel Forum recognized CenterPoint's legal department in November with its Magna Stella Award for Diversity and Inclusion.
And, of course, Ryan and Karuturi have full-time day jobs as senior executives at CenterPoint, which experienced CEO and CFO changes during the pandemic.
During the Covid-19 outbreak, the two lawyers have been instrumental in executing a change in strategy at the energy giant, which includes the formation of a Business and Review Evaluation Committee of the Board.
"We've executed three significant divestitures to refocus on our utility business," Karuturi said, pointing to the sale of CenterPoint's energy services business, the infrastructure-services business and the $7.2. billion sale of Enable Midstream Partners, of which CenterPoint was one of the two main shareholders.
"During the pandemic, the legal team was front and center, working alongside with HR, to managing employee and customer safety as well as continued execution of our significant strategic work," Karuturi said. "We've also launched a net-zero strategy, with net zero targets by 2035."
Karuturi and Ryan grew up 1,500 miles apart and in very different environments, but both had parents who emphasized education, professional success and community service.
Monica Karuturi 'Liked Creating Something'
Born in Rochester, New York, Karuturi's parents were immigrants from India. Because her father worked in corporate finance for Xerox, the family moved back and forth from New York and California a handful of times.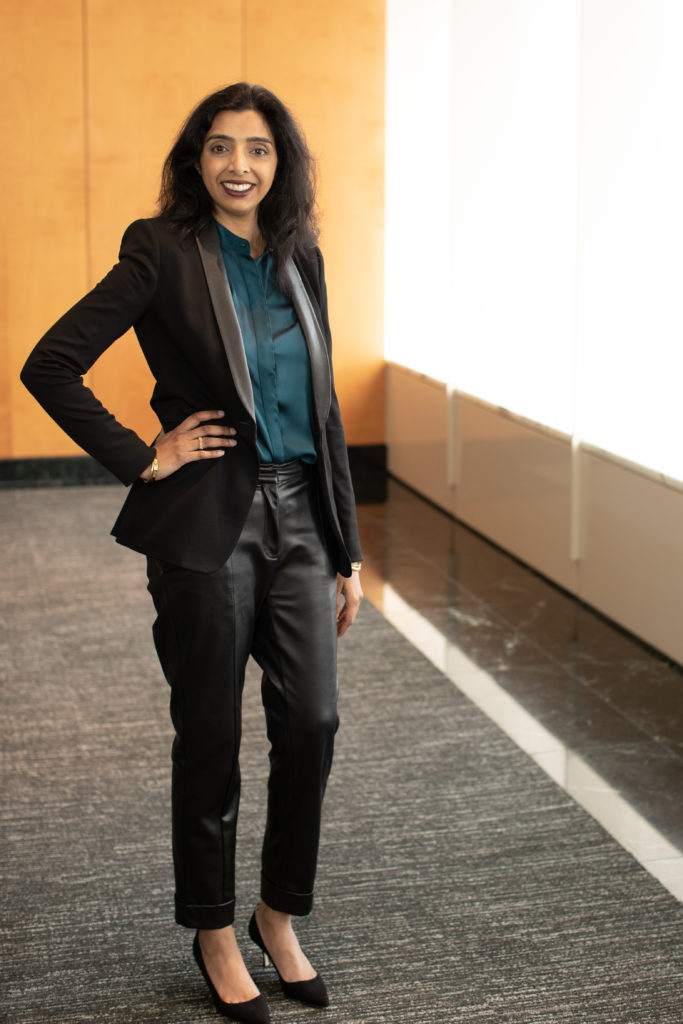 "My parents … built their lives in a new country with hard work and grit," Karuturi said. "I tried to model myself after them, and they are responsible for any success I have achieved."
Karuturi said her grandparents "created educational opportunities for themselves and by doing so, changed the fate of our entire family." She remembers as a child during summer vacations visiting the village in India where her grandfather lived. Her family, she said, put pressure on her to become a medical doctor.
"He placed a wooden desk in front of the house with a pile of math books and would watch out his window to make sure I did all the assigned work before playing," she said. "When I was four, my grandfather gave me an office stamp pad that read, 'Monica Karuturi, Cardiologist.' But medicine just didn't resonate with me the way my parents and family hoped it would."
Karuturi earned a bachelor's degree in public-policy analysis at Brown University and a master's degree in public health at Columbia University. She said her master's degree focused more on outcomes analysis and statistics.
"But it gave me the opportunity to study and work on various public health issues that have overlapped with my pro bono work – intimate-partner violence, disabilities, child abuse and neglect and elder care," she said. "Through those experiences, I've gained a better understanding of the social barriers that stand in the way of legal remedies available to clients."
While at Columbia, Karuturi realized she needed advocacy skills to accompany her analytical acumen in order to change public policy.
"I pursued a legal career to do just that, but along the way I fell in love with M&A and the art and complexity of the deal," she said. "I switched paths but have stuck to my social justice/policy advocacy roots through my pro bono work."
In 2006, she earned her law degree from Georgetown University Law Center. At the same time, Karuturi's husband went to medical school at Baylor.
"I had never stepped foot in Texas until I visited my husband during his medical rotation," Karuturi said in an interview with The Texas Lawbook in 2019. "He really loved Texas. It grew on me. Texas is now my adopted home."
During the summer a clerkship in the corporate section at Weil Gotshal in New York, Karuturi discovered a passion for mergers and acquisitions.
"I liked the negotiating of a deal," she said. "I liked that both sides had to see value in a transaction for it to work. And I liked creating something."
The careers of Karuturi and Ryan briefly intersected in 2006 to 2008 when Baker Botts hired her as a new associate. Ryan had been at the firm since 2001.
They were both assigned to work on a matter for – of all clients – CenterPoint. The company was doing a $1.15 billion securitized transition and system restoration bonds in two separate offerings.
As a more senior associate, Ryan handled the regulatory issues. Karuturi supported the securities side.
"I remember liking him immediately," she said. "He's become a good friend over the years."
Ryan said that CenterPoint offering was the time they worked on the same client matter.
"We really didn't see each other at Baker Botts. We were not even on the same elevator bank," he said.
During Karuturi's four years at Baker Botts, she worked on several major transactions, including TEPPCO Partners' $3.3 billion merger with Enterprise Products Partners and Dominion Exploration's sale of offshore natural gas and oil exploration and production operations to Eni Petroleum for $4.7 billion.
"I learned so much at Baker Botts," she said. "At a law firm, you see so many more deals than when you are in a corporate legal department. But in-house, you realize that the M&A deal or securities offering is just the beginning for the business. What comes next is a lot of work."
Jason Ryan's 'Top Secret Missions in the Middle East'
Born in Wharton, Texas, Ryan grew up on a farm in El Campo, which sits on U.S. Highway 59 halfway between Houston and Victoria. Both sides of his family were in the oil-and-gas industry.
"I learned early on about the ups and downs of that industry," he said. "When I was older, my parents also had a farming business. I grew up in the rice fields in my high school days.
In high school, Ryan realized he was good at debate. That is when the idea of becoming a lawyer first surfaced. That and TV.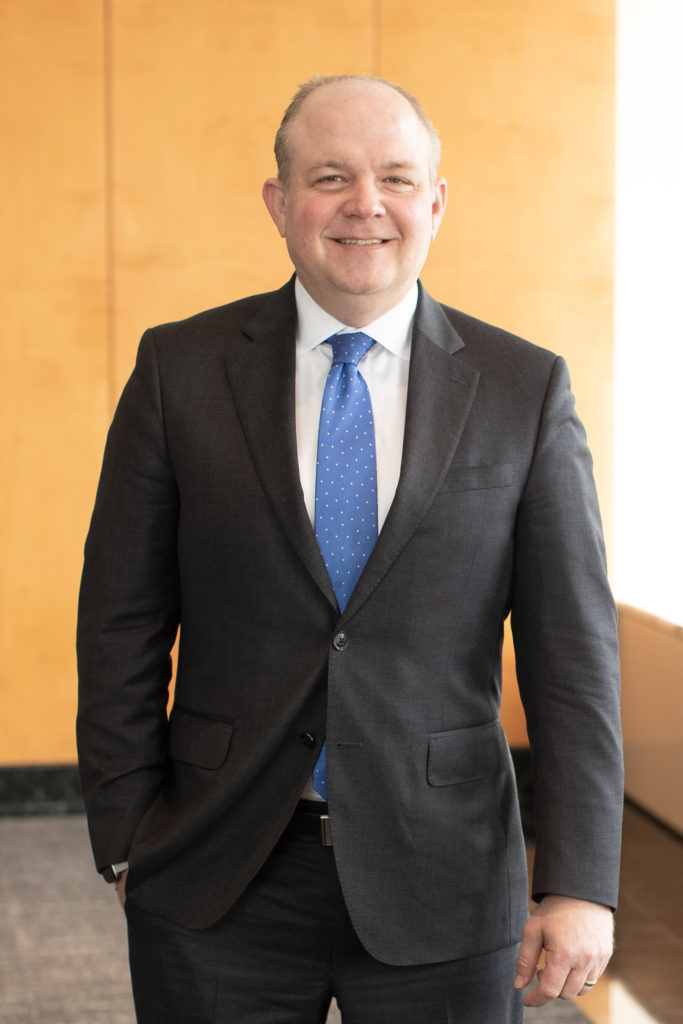 "My aunt was in law school around the time I was in high school," he said. "But the greatest influence on my decision to be a lawyer was, sadly, TV shows like L.A. Law."
Ryan earned a bachelor's degree in business administration from the University of Texas at Austin in 1998. During his four years there, he worked as a legal assistant at the litigation boutique Scott, Douglass & McConnico.
While in law school at UT, he clerked for the chief disciplinary counsel's office of the State Bar of Texas.
In 2005, Baker Botts offered Ryan a position in its global projects practice. Ryan had been a summer associate at Baker Botts, which is when he worked on his first CenterPoint matter.
"I learned how to become an excellent lawyer at Baker Botts, not just for my clients, but for my community through the firm's dedication to pro bono service," he said.
Ryan joined the U.S. Navy in 2005, where he served as an Information Dominance Warfare Officer, commonly known as a Navy intelligence officer. He worked with Baker Botts partners to establish the firm's military reserve policy.
"I decided not to be a lawyer for the military, as I had enough legal work that I could do on the weekends," he said. "So I chose a different route for a lawyer and went into the intelligence field. The unit I spent the most time with worked on top-secret missions in the Middle East."
"I worked alongside men and women from all backgrounds, all working toward a common goal and all hoping to achieve a higher calling than any one of us could individually accomplish," he said. "To this day, that group of shipmates is a strong support group for me."
Karuturi and Ryan Go In-house
In July 2008, Ryan and fellow Baker Botts associate Linda Glover decided to start their own law firm that focused on energy law and did legal work for CenterPoint. He wanted the experience of "running a business, in addition to serving my clients." The firm, called RyanGlover, had six lawyers.
"I grew a lot from managing a group of lawyers as a small-business enterprise," he said. "I think that helped me ultimately in my job at CenterPoint Energy, where I had to manage to a group of lawyers under a budget. Law school does not really teach you the business end of practicing law; having my own firm allowed me to exercise that muscle."
In December 2009 CenterPoint hired Ryan as its assistant general counsel. Glover joined Winstead as a shareholder.
"And throughout my time at Baker Botts and then at my own firm, I worked on projects of greater importance to CenterPoint Energy," he said. "I never intended to go in-house, but the opportunity came and I took it."
A year later, in July 2010, Karuturi also left Baker Botts to go in-house. She landed at Houston-based petrochemical company LyondellBasell, which had just exited bankruptcy with new leadership. LyndellBasell hired Karuturi as corporate counsel to handle its securities, corporate governance and strategic transactions – a position she held for nearly four years.
Then CenterPoint General Counsel Dana O'Brien hired Karuturi in the fall 2013 offering the position of associate general counsel for corporate and securities.
"When I interviewed, Dana told me that CenterPoint didn't do too much M&A and that M&A would not be a big part of what I would be doing for the company," Karuturi said. "I think Dana and I were both surprised at how that turned out."
Karuturi said O'Brien has been a mentor to her.
"Dana invested in my development at the very start of my career at CenterPoint and saw potential in me that I didn't know was there," she said. "She is a compassionate and inspirational leader who truly cares about her team."
In the seven and a half years that Karuturi has been in the CenterPoint legal department, she has completed more than 30 M&A transactions and securities offerings with a combined value exceeding $30 billion.
The biggest transaction occurred in 2018 when CenterPoint acquired Vectren Corporation, an Indiana-based utility, in a $6 billion deal. The merger itself was only one aspect of a highly complex, transformational deal for CenterPoint that included nine separate transactions.
ACC Houston and The Texas Lawbook honored CenterPoint, Karuturi and the two outside law firms involved in making the deal happen – Akin Gump and Baker Botts – with the 2019 Houston Corporate Counsel Award's M&A Transaction of the Year.
In April 2019, CenterPoint promoted Ryan to general counsel and Karuturi to deputy GC.
Sixteen months later, CenterPoint made Karuturi the general counsel and Ryan its senior vice president over regulatory services and government affairs. Both were promoted again last week to executive vice president positions.
Being general counsel allowed Karuturi to expand her portfolio to include litigation, ethics and compliance and data privacy. She also oversees enterprise risk management, environmental and corporate sustainability and insurance. Starting last week, she was given the "honor" of working with the CenterPoint's supply-chain and -logistics function. 
Ryan spent a significant portion of his time in 2021 dealing with the legal and regulatory fallout from Winter Storm Uri. CenterPoint is a plaintiff and defendant in various aspects of the litigation.
CenterPoint had dozens of supply and delivery contracts valued at hundreds of millions of dollars that were impacted by the unprecedented winter storm that hit Texas in February 2021. 
"We hired Susman Godfrey to show suppliers that we were not fooling around when we demanded that those contracts be enforced," Ryan said. "As a result, nearly everyone of those disputes was resolved before we even filed a lawsuit."
Neither Karuturi nor Ryan favor mandatory pro bono programs, both say they "strongly encourage" their teams to be actively involved in pro bono efforts.
Kroger, the Baker Botts partner in Houston, said CenterPoint and its predecessor, Houston Light & Power, have been among "the leading corporate supporters of pro bono and community service work in the greater Houston area for more than 100 years." He points to past general counsel, including Hugh Rice Kelly, Scott Rozzell and Dana O'Brien, who "were powerful leaders and strong voices for community engagement."
"Monica and Jason are fully aware of these traditions and cultures – indeed, they were both mentored by Rozzell and O'Brien, and care deeply about the history and traditions of CenterPoint and its law department," he said.
Kroger said Hurricane Katrina in 2005 had a huge impact on Ryan, who was on the Houston Bar's pro bono committee and led the effort to provide pro bono legal services to the 125,000 people who sought refuge in the Astrodome and then the George R. Brown Convention Center.
"Jason was tireless, cheerful, and creative," he said. "He put in 17-hour days out there. Some of the advice was legal in nature – like how to make an insurance claim. And some of it was just counseling, talking to people in need. I know that experience opened his heart and mind to the impact he could have as a lawyer in the Houston community."
Kroger said that Karuturi has been passionate about the responsibility of lawyers to provide pro bono legal services since she was a young associate at Baker Botts.
LaFollette of Akin Gump agrees, saying that Karuturi's commitment to the Tahirih community's efforts to protect immigrant women and girls fleeing gender-based violence and persecution has been extraordinary.
"Monica is a dynamic force in the Houston chapter," LaFollette said. "She not only gives and organizes legal efforts herself, but also enlists others through her vast network of colleagues and friends. When she chaired the annual fundraiser, she raised more funds than ever before in the chapter's history. I am so proud of her compassion and tireless contributions to impact others. "