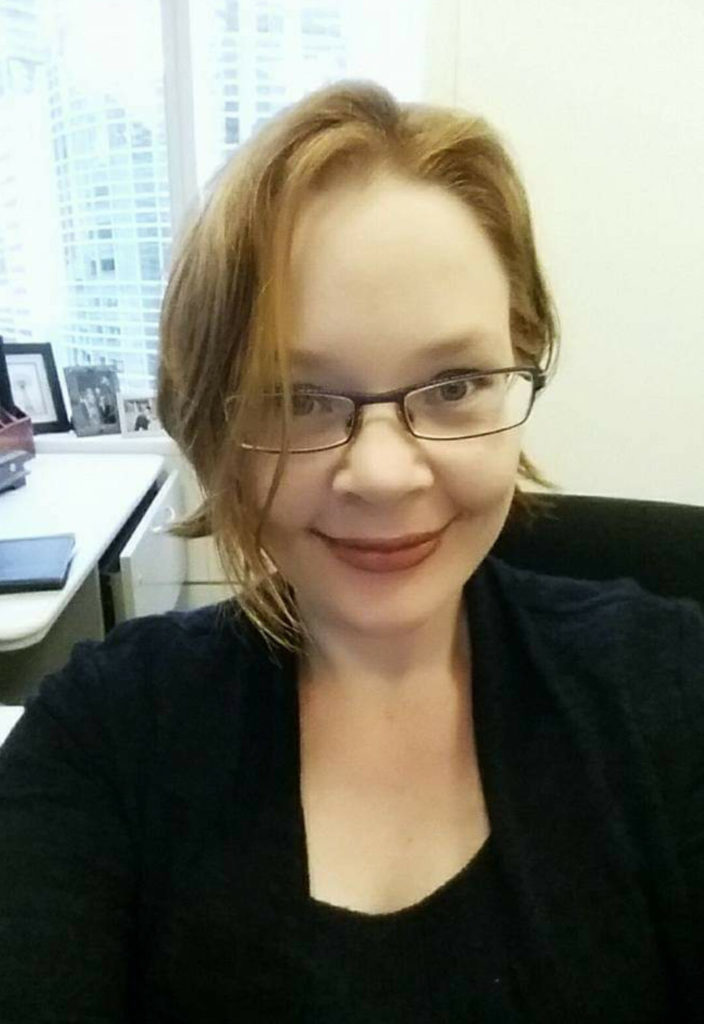 Alyssa Schindler was three months old when her father gave $100 to her mother, an 18-year-old cocktail waitress in Reno, Nevada, and then left his family for good. He never paid a dime in child support because her mother could not afford a lawyer.
Struggling to survive, Schindler and her mother moved multiple times a year – each time trying to find a better life. At every turn, there were hurdles, including landlords and employers who took advantage of them financially.
"I knew from personal experience that access to legal representation can make such a huge difference in outcome," Schindler told The Texas Lawbook. "If my mom had had access to an attorney, she might have been able to get child support from my father or contest a landlord's refusal to refund a security deposit after I watched her work all night to make sure we left the apartment pristine."
"Just a few hours with a lawyer – just about any lawyer – can make a difference in the lives of so many disadvantaged people," she said.
Schindler, who is now senior counsel at Chevron Corp. in Houston where she handles multimillion-dollar and billion-dollar transactional agreements for the global energy giant, had her mother's situation in mind when she co-engineered a major pro bono effort involving more than 20 lawyers in 2018 and 2019 to help low-income victims of Hurricane Harvey.
Working with Norton Rose Fulbright senior associate Lauren Brogdon, Schindler and the Chevron team assisted 10 disadvantaged Houstonians on matters ranging from securing clean titles to their property and pursuing claims with FEMA to issues of contractor fraud and tax implications.
"Nearly everyone in Chevron's legal department in Houston was either directly impacted by Hurricane Harvey or knows someone who was, so this was a very personal project for all of us," Schindler said. "This was an opportunity for our lawyers to have a direct impact on someone's life, and we did."
The Association of Corporate Counsel's Houston Chapter and The Texas Lawbook are pleased to give the 2020 Houston Corporate Counsel Award for Creative Partnership to Chevron's Alyssa Schindler and Norton Rose Fulbright's Lauren Brogdon for their joint team work on the Hurricane Harvey initiative.
Premium Subscribers: Go here for an exclusive Q&A with Alyssa Schindler. She provides personal insights, how she selects outside counsel and key things outside counsel should know about her. For information on premium subscriptions, including marketing and advertising benefits please contact Brooks Igo at brooks.igo@texaslawbook.net .
Ten Chevron lawyers and a dozen Norton Rose Fulbright attorneys worked on the project. Schindler said the project was Brogdon's brainchild and she deserves much of the credit and praise.
"Chevron is a valued client and we looked for ways to work on some pro bono matters together, and Hurricane Harvey victims seemed to be a great way to combine our talents and resources for the good," said Brogdon, whose home was severely damaged by flooding from Hurricane Harvey.
"Thousands of Houstonians who were already living in poverty lost everything – their homes, their belongings, their cars," Brogdon said. "With nothing left beyond what they were able to take from their houses, these clients needed to attempt to navigate a complicated and arduous legal process to reestablish their lives from the devastating effects of the hurricane."
Schindler and Brogdon first met through Houston Bar Association activities. In 2018, Chevron's legal department and Norton Rose Fulbright agreed to handle cases through the Houston Volunteer Lawyers program.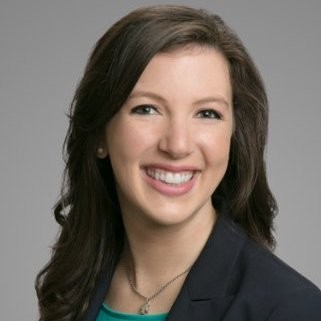 "We wanted to step up our direct representation pro bono efforts," said Schindler, who is chair of the pro bono committee for Chevron's legal department in Houston, which last year did more than 1,000 hours of pro bono work. "We had staffed a lot of legal clinics, but we have a lot of transactional lawyers who wanted to do more pro bono, and this was the perfect opportunity.
"What I didn't know was that I had something to offer to a pro bono client," Schindler said. "Working with the committee has shown me that, with the right resources and partnerships with outside counsel, every attorney with a bar card has a powerful role they can play in ensuring access to justice.
"And I cannot emphasize enough how important it was for us to have the support for this and other pro bono coming from the top of the organization," she said.
Schindler's Grandfather and Marbury v. Madison
Schindler was born in Reno. She and her mother moved to Hawaii when Schindler was three and then moved back to California and Nevada a few years later. They moved two or even three times a year.
"It was challenging always being the new kid, but it also felt like my mom was on this quest for a better life for both of us," she said. "Every move was a new chance, a new opportunity to eke out just a little bit more. It was how my mom went from being a cocktail waitress to being an accountant."
When Schindler was 10, her mother landed her first office job and moved over to white-collar work.
"She was really struggling. I think because she had this overwhelming sense that she had no idea what she was doing but she just had to make it work," she said. "There was more than one night where she spent the whole night at the office, trying to teach herself what she needed to know. She couldn't afford child care, so she would bring me with her, and I slept on the floor by her desk with a set of coveralls from the office as a blanket."
Schindler said she started thinking back in elementary school about being a lawyer – like one of those who went into court and fought for client's rights.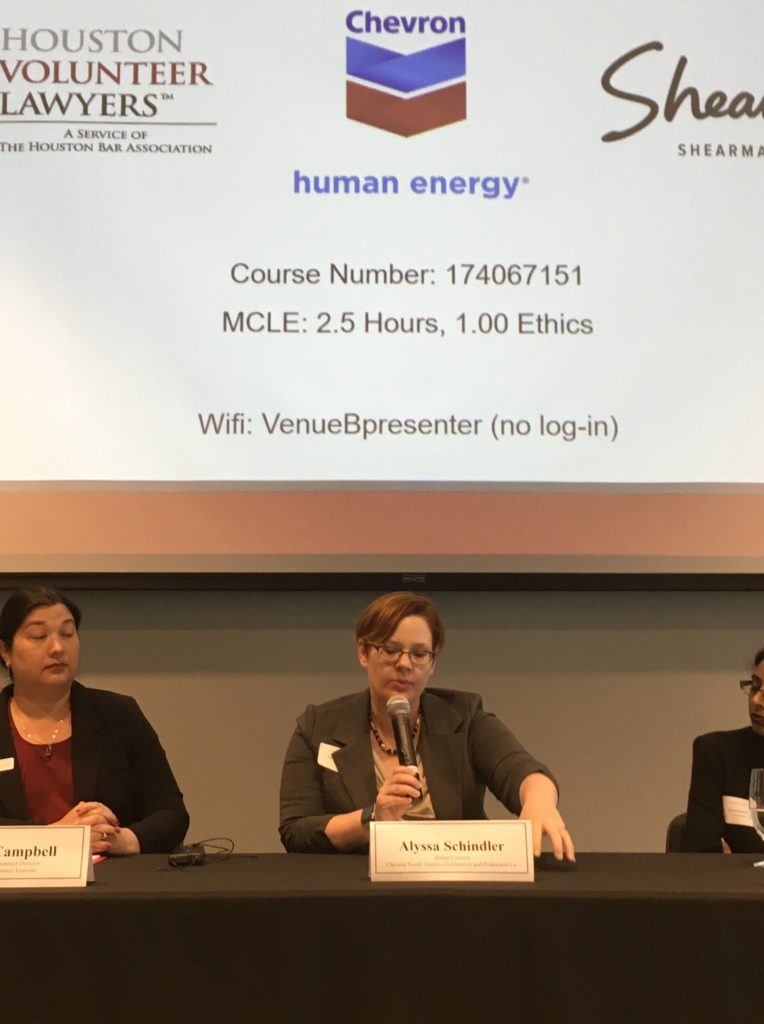 When she was 12, she wrote in her personal journal, "How am I supposed to be a ruthless lawyer if I cry at the end of Mystic Pizza?"
"It makes sense that [being a lawyer] would appeal to me even at such a young age," she said. "When you think of respected professions in this country, lawyers and doctors are at the top of the list. I think going to law school felt like a path to the better life my mom had been seeking – that and the sight of blood freaks me out, so medical school was out."
Schindler said her grandfather and mother were not able to finish their education and that "there was never a question" that Schindler would be going to college.
Her grandfather, who dropped out of school in the eighth grade to support his family, is her most important and influential lifetime mentor. He died in 2005.
"He was not an easy man, but to this day, he is still one of the smartest and most educated men I have ever known – and he did it all on his own," she said. "A true auto-didact, he was never without a book in his hand, and usually C-SPAN running in the background. He just devoured knowledge."
Schindler said she had long conversations with her grandfather on topics ranging from the history of Rome to the origins of the free market philosophy. When she went home during breaks in law school, her grandfather's first question was whether she had learned about Marbury v. Madison.
"He was one of my earliest role models of a love of learning, and most importantly, that learning shouldn't stop just because your formal education does," she said.
In 1995, she went to the University of Oklahoma where she planned to study political science with the intention to go to law school. But her college advisor suggested a "Letters" degree, which is an interdisciplinary study that covered literature, history, philosophy and ancient and modern languages.
"I was sold," she said.
Between her second and third year at OU, Schindler spent a year studying in Clermont-Ferrand, France, which she describes as "most impactful" on her life.
"I had never been out of the country before, and it was a little terrifying," she said. "It took two weeks for me to work up the courage to go to a store and get a phone card so I could call my mom and let her know that I was OK.
"I was broke the whole time, and there was more than once where I had to figure out how to make 10 francs last a week," she said. "But it was immensely rewarding. Because I didn't have the money to travel while I was there, my French improved quickly and dramatically."
Schindler said she loved the food, people and the culture, which were so different from anything she had known before.
"By the end of my time in France, I found myself dreaming in French and my perspective on the world was indelibly broadened," said Schindler, who graduated in 2000 with bachelor's degrees in Letters and French. "I think the biggest benefit of these two degrees has been in helping me to draw from a broad range of knowledge and experience to solve problems."
'A Star in the Making'
Schindler graduated from George Washington University Law School in 2003.
"When I started law school, I wanted to be a Clarence Darrow-type constitutional lawyer or an international business lawyer – mostly because I wanted someone to pay me to travel around the world," she said. "By the time I finished law school, I mostly just wanted a job."
Schindler clerked for energy regulatory lawyer Joel Greene during law school and then joined Greene's law firm, Jennings Strouss & Salmon, in 2004. Greene and the firm represent municipalities, electric cooperatives and industrial clients before the Federal Energy Regulatory Commission.
She said no one has had a bigger impact on her professional career than Greene.
"Joel taught me everything I needed to know about actually being a lawyer," she said. "The substance of being an energy lawyer, being responsive to clients, coming up with practical solutions, the need to understand the business to provide meaningful legal advice – all things Joel taught me.
"I will forever be grateful to Joel, because I wouldn't be where I am today without his mentorship," she said.
Greene told The Texas Lawbook that Schindler is well deserving of the Houston Corporate Counsel Award and that she is known for always being prepared.
"Even as a law clerk, Alyssa demonstrated an ability to quickly assess a client problem and provide a comprehensive answer that most times I could run with," Greene said. "Her research and writing skills were exceptional from the outset, improving as she progressed through law school.
"Alyssa was my right arm, closely monitoring FERC and helping me ensure that our client's needs were met. Clients respected and enjoyed her involvement," Greene said. "Early in her career as an attorney, I recall how she handled the preparation of client testimony in a local retail rate proceeding, a case that our client still recalls with great admiration for Alyssa's creativity, professionalism and writing skills.
"I knew we had a star in the making," he said.
Schindler said she slowly developed a passion for energy law.
"The longer I have been in this practice area, the more it has become clear to me just how much of a role that energy plays in advancing human progress," she said. "I love that I get to help ensure that this progress continues in a responsible and sustainable manner."
Schindler decided to go in-house in 2007, and she discovered it was an entirely different experience in the practice of law.
"It is like getting to see behind the curtain in Oz," she said. "The questions you get aren't likely to be clearly answered by case law or a treatise, so you have to be able to provide your clients with guidance through what may be murky waters. You help solve problems before they rise to the level of needing outside counsel, and you never know what is going to come across your desk on any given day."
'The Chevron Way'
After five years as a lawyer at a midstream natural gas company, Schindler joined the Chevron legal department in Texas in 2013. For two years, she was the oil giant's lead lawyer for its pipeline assets in the Gulf of Mexico handling commercial and regulatory matters.
In 2015, Schindler became Chevron's senior counsel handling commercial and land transactional matters for its mid-continent business unit, which included production in the Permian Basin.
She joined Chevron to add upstream oil and gas to her legal practice experience and because she was impressed with the energy giant's culture and people. They call it, she said, "the Chevron way."
"At its heart, this is about getting results the right way," she said. "It means being a responsible operator – which is why Chevron is a leader in the Permian Basin in its decision not to flare gas production. It means being a partner in our communities, such as through the pro bono program. It means a focus on inclusion and making sure different perspectives are heard and valued."
During the past couple of years, Schindler has worked on a wide range of projects, including a renewable power purchase agreement, multibillion-dollar midstream agreements and acreage swaps to core up strategic development acreage in the Permian Basin.
Jason Newman, a partner at Baker Botts, said Schindler's expertise is problem-solving.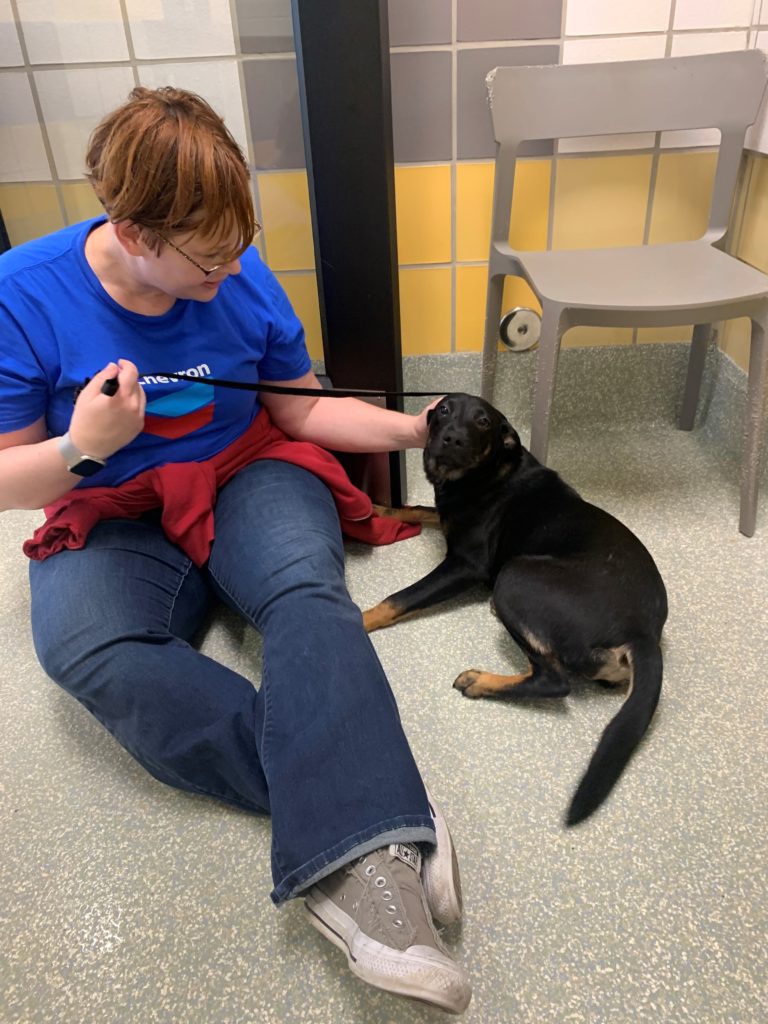 "[Alyssa] has a real talent for getting to the heart of a legal issue and developing practical solutions," said Newman, who has worked with Schindler on multiple matters. "Alyssa also has very good people skills – she is such a pleasant, positive person that others tend to gravitate towards her."
Haynes and Boone partner Diana Liebmann said Schindler is "detail-oriented."
"She drills down into a particular transaction to understand how each piece works before putting the pieces together," Liebmann said. "Most recently we were working on an electric power transaction that had various regulatory and transaction issues associated with it. She reviewed the relevant deal points and the transaction and dug into the details to make sure that all of the issues were addressed."
Schindler said she is proud of her work as the chair of the Chevron Houston Pro Bono Committee. She also recently joined the Board of the Houston Bar Foundation as a director.
"Until I came to Chevron, I didn't think that I, as an in-house transaction attorney, had anything to offer a pro bono client," she said. "Working with the committee has shown me that, with the right resources and partnerships with outside counsel, every attorney with a bar card has a powerful role they can play in ensuring access to justice."
Schindler said Chevron has worked to provide the legal team with a variety of options to engage in pro bono work, including legal intake clinics and matters that are more people focused and driven.
Chevron has also agreed to tackle 17 divorce cases in partnership with Houston Volunteer Lawyers. Family law cases make up nearly 50% of the need at HVL, but they are one of the hardest areas of the law to find pro bono representation.
'Lauren Gets the Credit'
Hurricane Harvey hit Houston and the Texas coast in 2017, leaving 40,000 people without homes, damaging 200,000 homes and causing an estimated $120 billion in damage.
Chevron and its people leaped into action. The oil giant donated $4 million to the Red Cross, the Houston Food Bank and other community service efforts.
It was a year later, in October 2018, when Brogdon approached Schindler about the joint pro bono project.
"We had met to discuss how we could develop a pro bono project geared towards transactional lawyers, and Lauren came back with this brilliant idea," she said. "Why not leverage the real property and regulatory experience we have as in-house attorneys to help with title clearing and FEMA appeals arising out of Harvey? Even two years after Harvey, there were still so many in Houston who couldn't move forward because of their lack of legal representation."
Schindler said there probably wasn't a single person at Norton Rose and Chevron who didn't know someone who had been impacted by Harvey. In fact, two of the Chevron lawyers who volunteered for the project had their homes destroyed as a result of Harvey.
So did Brogdon, who was eight-weeks pregnant when the storm hit.
"We lost our house, our car and our belongings," Brogdon told The Texas Lawbook. "Our one-story house [just south of Rice University] had water five-feet deep. We had to tear down the house. My husband and I discovered how difficult it is to navigate FEMA guidelines and insurance matters – and we both have postgraduate degrees."
In October 2018, Chevron and Norton Rose Fulbright held a joint CLE to educate the lawyers on the issues and law involved in the 10 cases. The 10 Chevron lawyers each worked with a firm lawyer.
Schindler represented a 55-year-old client with a complicated family background that made it difficult to obtain an official title to the property. The client's father died years earlier without a will and he had remarried. There were additional complications regarding a half-sister.
Schindler worked with the client to establish heirship of the estate so that she could get the funding relief needed to proceed with repairs to her house.
Chevron used its nonlawyer employees as translators and notaries.
"I learned how much we as lawyers take for granted the legal process, creating affidavits and other challenges," she said.
Brogdon represented a client in her 80s whose house had been damaged. Her husband died years earlier but the title to the property had never been transferred to her name.
"She needed the title before she could get assistance form FEMA," Brogdon said. "She was someone who doesn't have the ability or resources."
Many clients were not aware that they did not have clear title to their home until they were denied insurance or FEMA benefits, according to Brogdon.
As a result, the lawyers for Chevron and Norton Rose Fulbright contacted their clients' friends and family to help prepare all the legal documents needed to clear title. They navigated short timelines for appeals, provided proof of ownership and helped clients get copies of government documents needed for filing claims for houses that were destroyed in the floods.
"This partnership was able to assist or alleviate legal issues for 10 households, assist those suffering from the loss or destruction of their homes and assist in myriad legal issues which arose as a result from severe damage of property," Brogdon said. "The legal aid provided in this program was crucial in helping the clients take to first step towards recovery."
Schindler said that she has gotten to truly appreciate Brogdon's community spirit and her strengths as a lawyer.
"Lauren has an enthusiasm that you cannot fake. It is contagious," Schindler said. The demand and need in Houston for lawyers to help with pro bono is overwhelming. We all need to do more."