© 2017 The Texas Lawbook.
By Mark Curriden
(April 27) – Then-U.S. Bankruptcy Judge D. Michael Lynn of Fort Worth appointed Chris Hamilton in 2014 to represent the bankruptcy trustee seeking to recover whatever funds possible in the Chapter 7 liquidation of Dallas-based Primcogent Solutions.
Recouping losses in cases resulting from failed mergers or acquisitions is seldom easy, especially if negligence and reckless fraudulent inducement are alleged.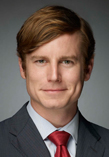 But Hamilton filed a petition last week asking a federal judge in Dallas to enforce an $18.3 million award issued on March 31 in a court-mandated arbitration proceeding. He also convinced a second defendant to pay $1.2 million to avoid going to trial.
In addition, Hamilton, who is a partner at Standly Hamilton in Dallas, has filed a breach of contract claim against Carolina Casualty, the insurance company that provided business coverage for Santa Barbara Medical Innovations (SBMI).
"This was a classic case of negligent misrepresentation to induce a transaction," Hamilton says. "This award will provide a strong measure of justice to the financial victims and creditors."
Primcogent's financial problems stemmed from its $18.3 million acquisition in 2011 of SBMI, a Dallas company that owned exclusive distribution rights to a medical laser machine viewed as a non-invasive alternative to liposuction.
SBMI officials told Primcogent, a distributor of health and wellness products, that its revenues from the Zerona Diamond 2400, which was manufactured by McKinney-based Erchonia Corp., were solid and growing, according to court documents. SBMI pointed to a lucrative contract with Groupon that helped market the product. Records also state that SBMI reported no problems with customer satisfaction regarding the device.
Months after purchasing SBMI, Primcogent faced problems. Groupon terminated its contract. Customers increasingly defaulted on payments and users claiming nonperformance returned the device at a substantial pace.
Primcogent quickly burned through its cash as it tried to figure out what went wrong. The company was forced to file for Chapter 11 restructuring in May 2013, which was converted to Chapter 7 liquidation months later.
Andrews Kurth Kenyon partners Michelle Larson and Paul Silverstein advised Primcogent in the bankruptcy. The court appointed John D. Spicer, a partner at Cavasos, Hendricks, Poirot & Smitham, as the Chapter 7 trustee.
The bankruptcy court selected Hamilton, Meagan Martin and Kevin Colquitt to pursue claims against SBMI and Erchonia. Hamilton says they unearthed evidence that SBMI knew that Groupon was ending its business relationship and that there were problems with customer satisfaction with the laser well before it signed the asset purchase agreement with Primcogent.
The federal court ordered the litigation to arbitration.
Three former judges – David Kelton, Ted Akin and Glen Ashworth – were selected as the arbitration panel. The defendants were represented by lawyers at Thompson Coe.
On the morning of opening statements in November 2016, Erchonia decided to settle the claims against it for $1.2 million, according to Hamilton.
The arbitrators heard eight days of testimony and arguments, including 10 live witnesses and five on video deposition.
Hamilton says a key part of the arbitration trial came during his cross-examination of SBMI's president.
"The company president admitted every element of our allegations," he says. "It was devastating to the case."
On March 31, the panel issued a two-to-one decision favoring Primcogent and awarding $18.3 million in damages.
"Primcogent would not have moved forward to consummate the [Asset Purchase Agreement] if they had been advised of the true facts regarding SBMI's contract with Groupon, material adverse changes during 2011, the scope of customer relationship problems, or the liquidation value of its Zerona laser assets or rates of return for the Zerona units," Kelton wrote for the majority.
Hamilton has filed a petition in the federal court in Fort Worth seeking to have the arbitration panel's award enforced. Lawyers for SBMI have until early May to file a response or objection.
That same day, April 13, Hamilton filed a civil lawsuit in Florida state court in Jacksonville against the insurance carrier for SBMI.
"This is an insurance coverage and failure to settle dispute," Hamilton states in the complaint. "Coverage under the policy is clear. Carolina Casualty breached its contract with the insured, SBMI, by wrongfully denying its insurance claim and by refusing to pay a reasonable settlement demand within policy limits."
Any damage awards collected by Hamilton and the trustee will go to the Primcogent's creditors, including Andrews Kurth, which has been awarded $726,774.57 in fees and expenses for its representation of Primcogent in the bankruptcy case.
© 2017 The Texas Lawbook. Content of The Texas Lawbook is controlled and protected by specific licensing agreements with our subscribers and under federal copyright laws. Any distribution of this content without the consent of The Texas Lawbook is prohibited.
If you see any inaccuracy in any article in The Texas Lawbook, please contact us. Our goal is content that is 100% true and accurate. Thank you.