In a decision bearing irony at many levels, the Dallas Court of Appeals handed the National Football League a major victory last week in its effort to straddle its highly protected image with the highly profitable world of gambling.
In Fan Expo LLC v. National Football League et al the Fifth Court of Appeals affirmed a trial court decision to grant summary judgment for the NFL in a dispute over a fantasy football show planned in 2015 for a Las Vegas hotel and casino. The court dismissed a plethora of claims filed against the league, saying it had every right to enforce the strict terms of its policies aimed against the influence of gambling and gamblers.
In a 19-page opinion, the court determined that Fan Expo's claims of procedural flaws in the NFL's motion for summary judgment could not overcome the fact that the NFL had every right to object to the scheduled appearance of its players at the National Fantasy Football Convention scheduled for July 2015 at the Venetian Resort Hotel and Casino.
Fan Expo, owned in part by former NFL star Tony Romo, had entered agreements with as many as 90 NFL players to appear at the show, and plans for the expo included preliminary plans for potential broadcast time on Fantasy Live, a fantasy football themed show on the NFL's own NFL Network.
Two months before the show was to take place, however, the NFL expressed concern that the appearance of the players would violate specific provisions of the league's gambling policy. After investigation, the league concluded that the location of the event at the Venetian would be a violation, and that the players could be disciplined under league rules if they participated. Specifically, the league rules—endorsed by the NFL Players Association under the CBA—prohibit NFL personnel from participating in "promotional activities or other appearances at or in connection with events…held at or sponsored by casinos or other gambling-related establishments."
Fan Expo filed suit against the league alleging that the NFL and its various broadcasting and satellite concerns had interfered with the company's business relationships by falsely claiming that participation in the show would violate the league's gambling policy. They maintained that the venue at the Venetian was essentially the same as any other hotel. Those claims were later expanded to include disparagement, fraud and breach of contract, based on the discussions regarding a potential broadcast on the NFL Network fantasy show.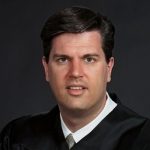 After a hearing, however, the State District Judge Carl Ginsberg tossed the case and Fan Expo appealed.
The NFL was represented on appeal by Haynes and Boone Dallas partner Anne Johnson. The league was represented at trial by partner Thad Behrens. Other lawyers on the HayBoo team Partner Charlie Jones and Associates Andrew Guthrie and Jamee Cotton.
Fan Expo was represented by Julie Pettit of The Pettit Law Firm and Michael Hurst of Lynn Pinker Cox & Hurst.