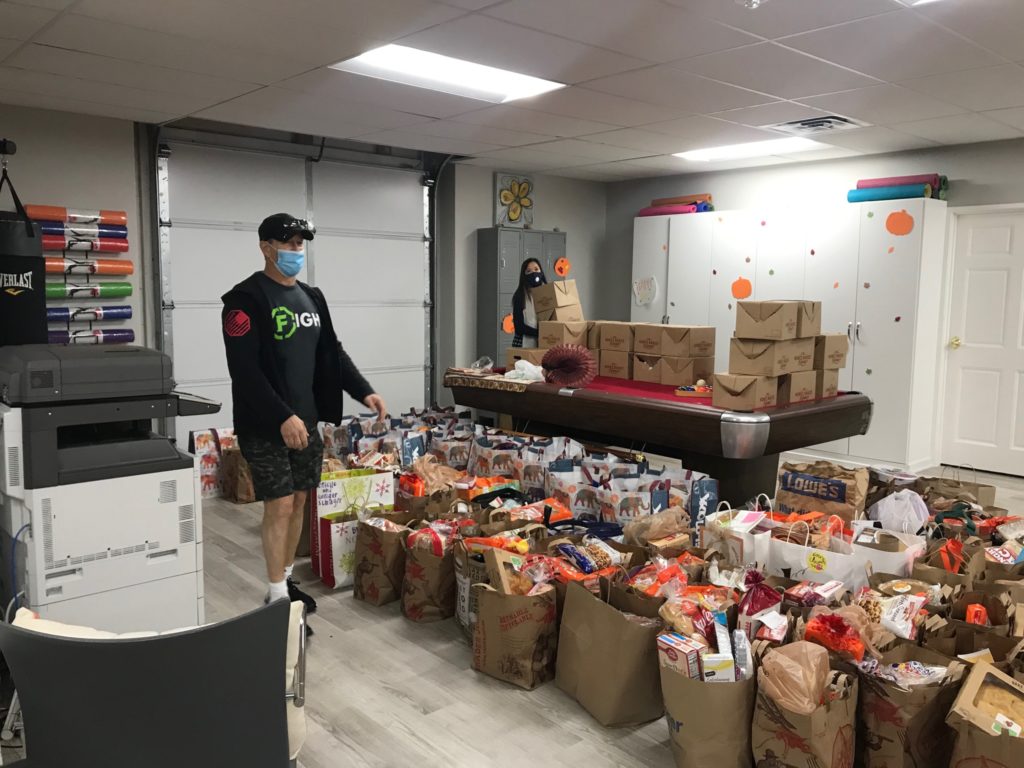 Every Thanksgiving, Dallas trial lawyer Michael Hurst counts his blessings — among them,  getting to work in a profession that he loves. 
For the past 17 years, Hurst has expressed his gratitude by serving the community — delivering Thanksgiving dinners to families in need before enjoying his own feast.
The Dallas Bar Association and Legal Aid of Northwest Texas have joined Hurst in this tradition for many years, and 2020 is no exception.
Today, 33 volunteer lawyers — the biggest turnout since the tradition began — will deliver Thanksgiving dinners to 34 families in need. The families are clients of the Dallas Volunteer Attorney Program, a branch of the DBA that provides legal aid to low-income residents of Dallas.
The volunteers include several from Hurst's firm, Lynn Pinker Hurst & Schwegmann, past presidents of the DBA, and many in-house lawyers across the Metroplex, including Dan Kelly of Vistra Energy, Julie Ungerman of Toyota, Lauren Leahy of Pizza Hut and Pamela St. John and Vicki Blanton of AT&T.
Hurst said he was inspired to begin this tradition after hearing the late John Howie say during his speech receiving the DBA's 2002 Trial Lawyer of the Year Award that he delivered turkeys to a homeless shelter.
At the time, Hurst's two children, Jake and Sophia, were very new to the world, and he wanted to set a good example and teach them "to appreciate what we have."
Hurst said most of the DVAP clients who receive meals are single mothers who escaped abusive relationships or are going through a divorce.
"The meals have to be pre-cooked because many clients don't even have ovens," he said. "It puts everything in perspective — about how thankful I am for my profession, what I do, what I have and that I have the opportunity to help others."
He said the tradition is also important to him because "I like to spread the goodwill of our profession.
"Lawyers aren't just about making money," he said. "The bad apples [people] read about in the news are not who we are by and large. Lawyers get such a bad rap for being selfish and looking out for themselves. There are lawyers who do have hearts — and not just because they're volunteering to do legal work for pro bono clients. They're doing something else to make their time special and let people know that lawyers, for the most part, are really good people."