Most employers in the Texas legal industry want to hire more diverse candidates, but finding those candidates is not always easy. Thanks to a joint initiative by six diverse bar organizations that rolled out last week, finding diverse qualified candidates in the Dallas area just got much easier.
During an event last Thursday attended by nearly 200 at the Perot Museum of Nature and Science, Dallas Women Lawyers Association President Marisa O'Sullivan and the leaders of five sister bar organizations launched the Dallas Legal Equity and Diversity (LEAD) job board, a first-of-its-kind initiative that connects legal employers directly with the minority bar organizations' membership base.
In addition to DWLA, participating employers can use the new platform to recruit members of the South Asian Bar Association of Dallas, the Dallas LGBT Bar Association, the J.L. Turner Legal Association, the Dallas Hispanic Bar Association and the Dallas Asian American Bar Association.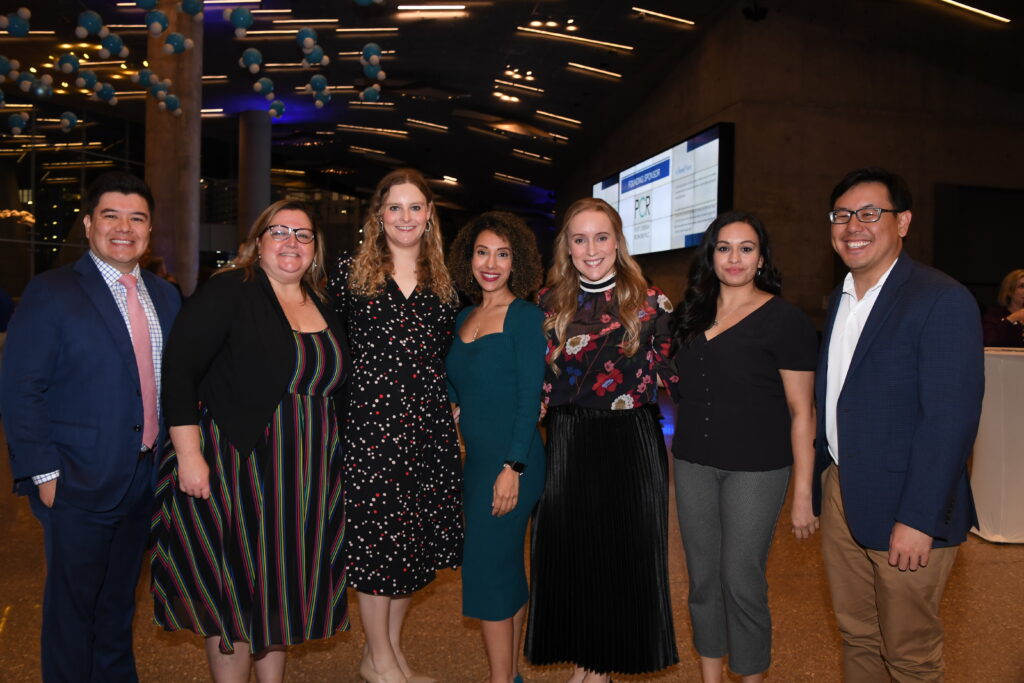 Traditionally, O'Sullivan said, legal employers that wanted to target diverse lawyers would visit the bar organizations' websites, "find whoever the president is, and ask them to put the job opening in their newsletter.
"It was kind of a haphazard process, although well-intentioned," O'Sullivan, a partner at Carrington Coleman who spearheaded the project, told The Texas Lawbook. "The challenge with diversity initiatives is always how do you make a tangible impact? That's what we've attempted to do here."
The job site, dallasleadjobs.com, opened to employers a few weeks ago. Thursday's launch officially made the site available to applicants with 20 openings from 13 different firms already live. Hiring firms currently include Estes Thorne & Carr, Platt Cheema Richmond, Baker Botts, Weil Gotshal and McGuire, Craddock & Strother. The current posts also include job openings in Houston and Austin.
"The LEAD board is a way for firms to encompass hiring specifically related to diversity into the factors of how they do the hiring itself," said Platt Cheema Richmond partner and former DAABA president Bill Richmond. "Instead of having to root around for [diverse candidates], you're finding [them] right at your fingertips."
Although anybody can view the website, only members of the six affiliated bar organizations can apply for jobs listed. And employers must register for site approval before their job openings are published on Dallas LEAD. Current bar members can begin applying for jobs by entering an organization-specific code provided by their respective bar association.
In addition to the ease of connecting employers with every Dallas-area diverse bar organization in one place, the site is free for both employers and candidates. For some, the platform will eliminate the need to go through a recruiter to find job openings.
"If we give [our members] the accessibility to let them know what's out there without them having to commit to a formal process, I think that will allow them a moment of freedom to ask, 'Am I really happy here, or do I want to consider these other options?'" O'Sullivan said.
O'Sullivan said the process took several months and would not have been possible without LEAD's sponsors, including Platt Cheema Richmond, which signed on immediately, Androvett Legal Media, which led the website development, and Kirkland & Ellis, which sponsored the Perot launch party.
"The LEAD Job Board aligns perfectly with Kirkland's core belief that strength is gathered when we surround ourselves with people of differing backgrounds and perspectives," Kirkland partner Erin Nealy Cox said. "As a legal community, we are stronger together and the job board will combine the strengths of the various bar associations to provide a valuable resource for women and diverse lawyers across North Texas seeking employment opportunities, while also helping law firm participants like Kirkland to find exceptional candidates."