© 2013 The Texas Lawbook.
By Natalie Posgate
Staff Writer for The Texas Lawbook
(December 11) – Debate always has been a passion for Craig Budner. The K&L Gates' Dallas and Houston administrative and firm-wide hiring partner was an avid debater during high school at St. Mark's School of Texas in Dallas and during his undergraduate years at Dartmouth College.
His passion gained new focus six years ago after a conversation with Lenny Gail, a friend and fellow debater from Dartmouth. At the time, Gail was the chairman of the National Association for Urban Debate Leagues. The organization is a national network that helps bring urban debate leagues to schools that do not have the funds to support the endeavors.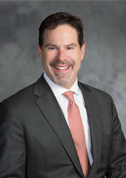 Gail encouraged Budner to start a debate league in Dallas, which had lacked such a program in its public schools. Budner, who has been always adamant about helping the community, obliged and, along with his attorney wife, Dawn, started the Dallas Urban Debate Alliance (DUDA) in 2007.
Today, the organization works with approximately 40 high schools and middle schools in the Dallas Independent School District to make competitive debate an academic option.
In addition to the outstanding benefits to DISD students, lawyers who are involved in the program (and there are many) are rewarded as well by improving the diversity in the legal profession.
DUDA predominantly targets the low income and ethnically diverse population of DISD students who are at-risk of not graduating high school.
"The grand majority of our students are free or reduced lunch students; the grand majority will be first generation college goers," said Nicole Serrano, executive director of the Dallas Urban Debate League. "The odds are stacked against these students to even graduate on time, but debate changes those odds."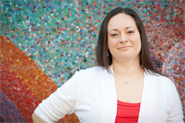 Once involved in urban debate, these students become 70 percent more likely to graduate high school, according to a recent study by Dr. Briana Mezuk at Virginia Commonwealth University.
Budner added that the students also become more likely to attend and graduate from college.
"Students who weren't even going to graduate from high school are now going to Ivy League and other top schools," Budner said.
The current outreach to nearly 40 schools represents a significant increase from the 12 schools involved three years ago. The jump in numbers prompted the National Urban Debate League to give DUDA the 2012 National League of the Year award.
DUDA attributes much of its success to the commitment of its donors and board of directors. More than half of the board of directors members are lawyers, including two in-house counsel.
A handful of law firms serve as sponsors of DUDA, including Andrews Kurth, K&L Gates, Locke Lord, Greenberg Traurig, Akin Gump, Strasburger & Price, Carrington Coleman, Bickel & Brewer, Rochelle McCullough, Sommerman & Quesada, Lackey Hershman and Stanley Iola. DUDA also has received financial support from the Dallas Bar Foundation and Texas Bar Foundation, which recently provided funds to add two new middle schools to the program, Serrano said.
What DUDA Does
DUDA operates a schedule that includes 10 tournaments each school year, which culminate to a citywide championship and a qualification for the national urban debate league competition This year, the debate topic is whether the United States should provide foreign aide to Latin American countries.
To prepare students for the debates, DUDA offers free workshops for urban debaters, as well as scholarship opportunities for students to attend summer camps at colleges, such as the University of Texas at Austin, University of North Texas, Dartmouth College and Georgetown University. DUDA also is responsible for recruiting and training coaches who work with the participating schools.
Though DUDA currently does not fund scholarship opportunities for college tuition, Budner said he has seen students receive full rides at colleges to be on the debate team.
Beyond debate, the organization partners with universities in the area such as UNT and Southern Methodist University to expose students to college life. The urban debaters receive training from college students and professionals.
Members of DUDA's board of directors often get directly involved by mentoring students. The board, which includes attorneys, business executives and other professionals, helps students explore various career options, Budner said.
How Debate Helps
Dr. Mezuk also found in her study that black male students, a particularly at-risk group, were three times less likely to drop out of school after participating in debate.
Involvement in debate also helped students raise their GPAs by a half letter grade, become 70 percent more likely to reach the college-readiness benchmark in ACT reading and twice as likely to reach the benchmark for ACT English.
Beyond the numbers, debate helps students sharpen crucial skills such as problem solving and public speaking.
"The knowledge gained from preparing for debate competitions serves students well in college and beyond. They become well versed in current events, foreign affairs, public policy, civil rights and law," Serrano said.
These skills, of course, parallel what lawyers need to know.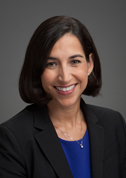 "Debate is a natural feeder activity for most law schools," Budner said. "[Debaters] learn how to present ideas in a cogent way in debate rounds, which is not that different from what a litigator or a transactional lawyer does."
Rachel Gonzalez, a DUDA board of directors member and the general counsel, executive vice president and corporate secretary of Dean Foods, agreed, adding that "debate is one of the early grounds for grooming critical thinking skills."
Serrano said statistical evidence also shows that debate experience is evident among U.S. Congress members (who are often lawyers first). She pointed out that a survey by the National Forensic League discovered 64 percent of U.S. Congress Members completed debate or speech in high school.
Debate also eases the challenge of students who are learning English as a second language. Serrano, who grew up in a Spanish-speaking household (her family has Colombian roots), is an example. Serrano's mother enrolled her and her sisters in debate when they were in school to help with the language barrier. As a result, Serrano's English greatly improved, and she continued debate in college at Dartmouth. Later, she became a debate coach in Tennessee, and now, in her current job, runs the alliance in Dallas.
What do Lawyers Have to do With It?
Budner, Serrano and Gonzalez concurred that, in addition to the satisfaction of making a difference in students' lives, attorneys who get involved with DUDA also positively impact the legal profession's efforts to improve diversity.
"The more diverse high school students we can expose to activities like policy debate, the better the odds are that we are going to change the population for top law schools across the country," Budner said.
Serrano added that lawyers are especially attuned to diversity issues because the pipeline extends beyond college all the way down to middle school.
"The qualifications to be a lawyer are so high that they have to worry about how to diversify," Serrano said. "This might be one of the best ways for the legal community to make sure they can really live up to diversity."
Gonzalez stressed the importance for attorneys to get involved in their communities because "you have to give back." Gonzalez said leaders at Dean Foods encourage employees to give back to the community in areas about which they are passionate.
For Gonzalez, joining the DUDA board of directors was easy because she is very passionate about education.
"I've always grown up with a very strong belief in educational opportunity," Gonzalez said. "I think it's important for us to address disparities in our community and provide equal opportunities in education – and other areas to achieve the democratic society that we hope we are."
© 2013 The Texas Lawbook. Content of The Texas Lawbook is controlled and protected by specific licensing agreements with our subscribers and under federal copyright laws. Any distribution of this content without the consent of The Texas Lawbook is prohibited.
If you see any inaccuracy in any article in The Texas Lawbook, please contact us. Our goal is content that is 100% true and accurate. Thank you.