For months, there were rumors about a sleeper candidate in the running to be the U.S. Securities and Exchange Commission's new top corporate cop for Texas and the region, but no one seemed to have a clue who it was.
The SEC unveiled Thursday the identity of the confidential candidate as Irving-based HD Vest Financial General Counsel David Peavler, who will take over in July as the agency's new director of the Fort Worth Regional Office.
"I intentionally kept it low-key," Peavler, a former associate director of enforcement for the SEC, told The Texas Lawbook in an exclusive interview Thursday evening. "It's an opportunity that doesn't come up often. When it came open, I thought it was a challenge I am interested in tackling."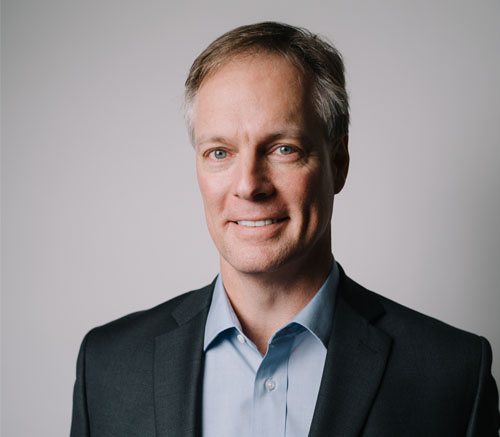 Widely recognized as a national expert on corporate accounting and financial fraud, Peavler he said he recognizes that he faces significant challenges, especially regarding a recent decline in resources and staffing.
"There has been attrition and some very talented people have left [the office] for other opportunities," he said. "The key is to get the most efficient use of the resources available. The objective is to have as big an impact as possible with the resources we have."
As regional director, Peavler will oversee an office of more than 100 lawyers, accountants and other professionals who police hundreds of publicly traded businesses – including three of the 10 largest in the U.S. – and more than 1,000 financial brokers, dealers, investment officers and advisors with more than $2 trillion of assets under management in Texas, Oklahoma, Arkansas and Kansas.
Peavler told The Lawbook that he plans to continue the office's focus on oil and gas offering fraud, cybersecurity and cryptocurrency and illegal investment schemes.
"I don't anticipate any dramatic shifts," he said. "With my background, I would like to expand our attention on public company financial reporting and auditing."
SEC insiders in Texas admitted that Peavler's appointment caught them off-guard, but they universally agreed that he is an excellent choice for the job.
"I am surprised, as David is not one of the names that I've heard before," Jeff Ansley, a former SEC enforcement lawyer and now a partner at Bell Nunnally & Martin in Dallas. "Based on David's stellar background and judgment, he is an outstanding choice for the position. David is a top notch and skilled lawyer who has a wealth of experience – both with the SEC and private [sector] – that will be very beneficial to the operations and functioning of the Fort Worth Regional Office."
John Wander, a partner at Vinson & Elkins who specializes in securities litigation and SEC enforcement actions, agrees.
"David brings a much deeper level of SEC enforcement experience than his immediate predecessors had, which I think will serve him very well at a time when the Commission still appears to be resource constrained," Wander said. "His long experience at the Commission should help him pick his battles, both externally and internally, in a way that best advances the Commission's overall agenda, without the learning curve that an outsider would face.
"One thing is certain," Wander adds. "He walks in the door carrying a whole lot of goodwill and respect from his team and from the bar that practices at the SEC."
Born and raised in Texas, Peavler, who is 52, received a degree in accounting at Baylor University and his law degree at the University of Texas. He joined the litigation practice of Locke Lord where he represented accounting firms in securities class action lawsuits.
In 2000, the SEC hired Peavler to be a lawyer in its enforcement division – a position he held for a little more than a year. In 2001, he moved to the corporate legal department at ConocoPhillips.
In November 2002, Peavler rejoined the SEC's Fort Worth office as assistant director. In 2011, the SEC promoted him to associate regional director over enforcement – a position he held until became the general counsel of HD Vest Financial in 2017.
"It's hard not to miss [being at the SEC]," he said. "It's exciting work and provides a level of professional fulfillment you can't get anywhere else."
Peavler admitted he is taking a significant pay cut in his new position – SEC regional director compensation is about $230,000 a year, while general counsel at financial institutions such as HD Vest earn upper six-digits or lower seven-digits.
"Money is not the only thing you think about," he said.
Budget restraints are a concern for the SEC's operation here. A dozen highly experienced enforcement lawyers have exited the agency's Fort Worth office during the past two years. At the same time, the SEC has been functioning under a hiring freeze.
Peavler points out, however, that the SEC has posted openings for two staff attorney positions in the enforcement division in Fort Worth.
"I don't think anybody has a crystal ball, but I go into this understanding that there are restraints on resources," he said.
Like his predecessors, Peavler said he would prefer to have a satellite office in Houston, which is the largest city in the U.S. without an SEC office, but he said the money simply isn't there to do it.
"It's not going to change that I can foresee," he said. "Physical presence definitely tends to bring about more awareness. Houston is huge – bigger than Dallas/Fort Worth – and home to many, many public companies. Instead, we need to work with other law enforcement and officials in the area to be more in-touch with the business community there."
The SEC's announcement of Peavler came 48 hours after it named Marshall Gandy, associate regional director for examinations for the U.S. Securities and Exchange Commission in Fort Worth, to be the co-national associate director of the agency's Investment Advisor/Investment Company Program. Gandy was widely viewed as another finalist for the regional director's position.
During his previous 15 years at the SEC, Peavler led several high-profile investigations and prosecutions, including the Seaboard Corporation case, where the SEC first established its corporate cooperation guidance. Other major cases led by Peavler included:
The SEC's enforcement action against Royal Dutch Shell, which resulted in Shell paying a $120 million penalty for overstating its reserves by 4.5 billion barrels;
The SEC's prosecution of Millennium Bank for its involvement in a $100 million international Ponzi scheme case; and
The $46.8 million judgment against Life Partners for securities violations over information company leaders should have disclosed to investors.
Peavler also led the 2015 investigation and enforcement action against Houston-based KBR in what was the first case against a U.S. company for violating provisions of the whistleblower protections clauses in the Dodd-Frank Act.
"The SEC couldn't have picked a better leader for the Fort Worth Regional Office," said Winstead shareholder Toby Galloway, who was the SEC's leading trial lawyer for several years. "David is an excellent lawyer who started as a front-line staff attorney for the SEC and was repeatedly promoted until he was supervising investigations at the highest level.
"I cannot imagine anyone having a more well-rounded résumé for the job. This is a truly great selection," Galloway said.
Former SEC regional director David Woodcock told The Texas Lawbook. That Peavler is "an outstanding hire" for the SEC.
"David has the right experience and temperament to lead the office," said Woodcock, who is now a partner at Jones Day. "And with Marshall Gandy's recent promotion to the co-director of national IA/IC program, the FWRO is in a great spot right now."
Shamoil Shipchandler, who resigned as the regional director in January and joined Jones Day as a partner, said Peavler is "an exceptional leader who has every attribute" for the position.
"He is intimately familiar with the enforcement and examination programs and can now apply a registrant's perspective and will lead the office with distinction," Shipchandler said.