© 2018 The Texas Lawbook.
By Claire Poole and Mark Curriden
(Jan. 30) – Dr Pepper Snapple General Counsel Jim Baldwin and the soft drink maker's in-house legal team led the Plano company's $18.7 billion merger negotiations with Keurig Green Mountain, which was announced Monday.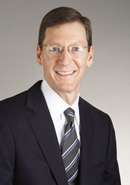 A 1986 graduate of the SMU Dedman School of Law, Baldwin has been with the legal department at Dr Pepper for 21 years – the last 19 years as general counsel – and is widely recognized as one of the leading chief corporate legal officers in North Texas.
Dr Pepper Assistant General Counsel Art Swanson and Assistant GC Wayne Lewis also played prominent roles in the merger negotiations.
Several national law firms are involved in the transaction – Morgan Lewis & Bockius; McDermott Will & Emery; Skadden Arps Slate Meagher & Flom; and Clifford Chance – but it appears that no lawyers based in any of those firms' Texas offices played a significant role.
The Dallas Business Journal reports that the merger with Massachusetts-based Keurig, which is famous for single-serve coffee brewing systems, will result in Dr Pepper Snapple shareholders receiving a special cash dividend of $130.75 per share. DPS shareholders will also retain 13 percent ownership of the company. The new company will be called Keurig Dr Pepper and have combined revenues of $11 billion. The DBJ has full details about the transaction.
Dr Pepper hired Morgan Lewis lawyers in New York as its legal advisors and Credit Suisse served as its financial advisor in the deal.
Keurig has Skadden Arps serving as lead legal counsel while McDermott is advising the company as tax counsel and Goldman Sachs as lead financial advisor. Clifford Chance is the legal advisor to Mondelēz International.
Baldwin, who also holds the title of executive vice president at Dr Pepper, has led the company through several major acquisitions and restructurings, including the 2017 acquisition of Bai Brands for $1.7 billion. He also played a lead role in the company's spin-off from London-based Cadbury Schweppes as a publicly traded company in 2008.
Baldwin played a central role in consolidating the operations of Snapple Beverage Corp., Mott's Inc. and Dr Pepper/Seven Up, Inc. into Cadbury Schweppes Americas Beverages and the subsequent acquisitions of Dr Pepper/Seven-Up Bottling Group, as well as several other bottling and distribution businesses and brands.
In a 2012 interview with The Texas Lawbook, Baldwin said that corporate in-house counsel needed to become more involved in the business operations of the companies they work for and avoid being isolated into silos away from other corporate executives.
"No doubt about it, Sarbanes-Oxley and Dodd-Frank have had a far-reaching and significant impact on the role of the general counsel in corporate America," Baldwin said. "Today, GCs are involved in nearly every aspect of a business's operation and those two laws are a big reason."
© 2018 The Texas Lawbook. Content of The Texas Lawbook is controlled and protected by specific licensing agreements with our subscribers and under federal copyright laws. Any distribution of this content without the consent of The Texas Lawbook is prohibited.
If you see any inaccuracy in any article in The Texas Lawbook, please contact us. Our goal is content that is 100% true and accurate. Thank you.