The middle of August is usually a dry period for deals, but several transactions across the energy spectrum kept Texas lawyers occupied.
Eight M&A transactions valued at a combined $11.4 billion and three securities offering at $1.8 billion kept several major Texas law firms and a few dozen lawyers busy last week.
Here are the details:
Calpine's $5.6 billion sale to ECP
One of the biggest M&A deals of the year was Calpine Corp.'s $5.6 billion sale to an investment group led by private equity firm Energy Capital Partners announced Aug. 18, and only one Texas lawyer appears to have worked on it.
Thaddeus Miller, general counsel for Houston-based Calpine, led the legal work on the deal. He was assisted by White & Case, including New York partner Michael Shenberg, who has worked with Calpine on M&A and financings for nearly 10 years (including its $1.05 billion acquisition of Noble Energy Solutions).
Miller has long worked in the power business, having previously served as chief legal officer of Texas Genco Inc. (which was bought by NRG Energy in 2005 for $5.8 billion) and chief legal officer at Orion Power (which was picked up by then-Reliant Resources in 2001 for $2.9 billion). Before that he was an investment banker at Goldman Sachs and a partner at Watson, Farley & Williams.
Calpine's financial adviser was Lazard's New York power and utilities banker George Bilicic, a former partner at Cravath, Swaine & Moore who has spent quite a bit of time in the Bayou City.
Energy Capital Partners general counsel Andrew Singer and deputy general counsel Christopher Leininger tapped outside counsel Latham & Watkins, where the two previously worked (the team was led by partner David Kurzweil out of New York). Barclays provided outside financial advice.
Andeavor/Western Merger
Four different law firms with Texas attorneys got a piece of a large energy midstream deal, Western Refining Logistics' $1.8 billion merger with Andeavor Logistics that was announced Aug. 14.
Vinson & Elkins counseled Western Refining for with a team led by partners Alan Beck and Lande Spottswood along with associates Jing Tong and Mariam Boxwala. Also advising were partners Ryan Carney and Price Manford and associate Sam Guthrie on tax; partner David D'Alessandro, counsel Katherine Mull and associate Steven Oyler on executive compensation/benefits; partner Sean Becker on labor/employment; partner Larry Nettles and senior associate Matt Dobbins on environmental; and partner Russell Oshman on real estate.
All the lawyers were in Houston except for D'Alessandro, Mull, Oyler and Oshman, who are in Dallas, and Guthrie, who is in Washington, D.C.
Andrews Kurth Kenyon assisted Andeavor Logistics' conflicts committee, including partners John Clutterbuck, Bob Jewell and O'Banion Williams in Houston, partner Lisa Shelton in Austin, partner Robert McNamara in Houston and associates John Stribling, Brooke Milbauer, Erin Juvenal and Jocelyn Tau, all of Houston.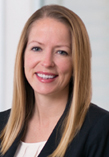 Goldman Sachs & Co., Evercore and Sullivan & Cromwell (partners Frank Aquila and Krishna Veeraraghavan in New York) advised parent Andeavor Corp. (formerly Tesoro) while J.P. Morgan Securities was financial adviser to Andeavor Logistics' conflicts committee. Latham & Watkins' Sean Wheeler and Debbie Yee in Houston advised Andeavor Logistics on the transactions.
Bracewell represented the conflicts committee of Western Refining Logistics, including partners W. Cleland Dade, Will Anderson and Lance W. Behnke in Houston, Jason B. Hutt in Washington, D.C., and Daniel E. Hemli in New York; senior counsel Vivian Y. Ouyang in New York and Allison K. Perry in Houston; and associates Lytch T. Gutmann and Kate Barrington McGregor, both of Houston. Citi was the committee's financial adviser.
Carlyle joint ventures with Hilcorp JV in purchase of Conoco assets
Baker Botts was also busy, representing the Carlyle Group in its joint venture with Hilcorp Energy to acquire oil and gas properties in the San Juan Basin in New Mexico and Colorado from ConocoPhillips for $2.6 billion. The deal was announced in April but closed on Aug. 1.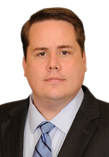 The Houston-based group was led by corporate partner Jeremy Moore with help from associates Ian Jelsma and Bill Pritchett. Others working on it were partner Andrew Thomison and associate Malory Weir on finance; partner Ron Scharnberg and associates Leah Patrick and Katie McEvilly on tax; and partner Jeremy Kennedy on global projects.
Andrews Kurth assisted Hilcorp with a team co-led by Hal Haltom and Chris Richardson and including Tammy Brennig, Jon Daly, Tom Ford, Allison Mantor, Jeff Gollomp, Jerry Chandapillai, Ming Lei and Elizabeth Cone.
Enterprise's debt offering, BP deal keeps AKK lawyers busy
Andrews Kurth Kenyon also counseled Enterprise Products Operating and Enterprise Products Partners on Enterprise Products Operating's $1.7 billion debt offering, which closed on Aug. 16. The team included partners David Buck, Henry Havre, Tom Popplewell, Robert McNamara, Matt Grunert, Jerry Chandapillai, Kayleigh McNelis, Erin Juvenal and Jocelyn Tau.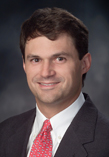 AKK also represented BP on the sale of its two Pacific Northeast terminals into a joint venture formed between its unit BP West Coast Products LLC and ArcLight Capital Partners-backed SeaPort Midstream Holdings LLC to hold the terminals. Terms for the sale, which was actually announced in late July, weren't disclosed. The team included Jordan Hirsch, Rob Taylor, Tom Ford, Angela Richards, Shemin V. Proctor, Phil Haines, Kayleigh McNelis, Brett Reamer, Jocelyn Tau and Parker Lee.
Golar's $658M LNG asset purchase
Vinson & Elkins picked up other M&A business in August, including advising Golar LNG Partners on its acquisition of some liquefied natural gas assets from Golar LNG and affiliates of Keppel Shipyard and Black and Veatch for $658 million. The team was led by partner Catherine Gallagher in D.C. with assistance from partners Mike Rosenwasser in New York, David Cole in Houston and Adorys Velazquez in New York and senior associate John Johnston in New York.
Kirkland handles deals for RimRock/Whiting, Calumet/Husky and Sierra

Kirkland & Ellis' Houston office has been busy on deals. Partner Anthony Speier advised RimRock and backer Warburg Pincus on RimRock's purchase of oil and gas properties in Wyoming from Whiting for $500 million. And partner John Pitts counseled Calumet on the sale of its Wisconsin refinery to Husky for $435 million.
Pitts also counseled Sierra EF/GSO on their $100 million equity commitment from Post Oak Energy Capital, which used Sarah McLean at Thompson & Knight.
Holly Energy pays Plains $250M for pipeline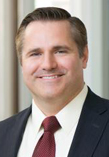 Bracewell worked on other transactions, including helping Holly Energy Partners on its purchase of interests in two pipelines in Utah from Plains All American Pipeline for $250 million. The team included partners Jason M. Jean and Daniel E. Hemli, counsels Ian R. Brown and Jacqueline R. Java and associates Derek A.B. Speck, Charlotte Keenan and Melanie C. Goebel. General counsel Denise Clark McWatters and Vaishali Shah Bhatia worked on the deal inhouse.
General counsel Richard McGee handled the work in-house at Plains, which used Vinson & Elkins' Doug Bland as lead outside counsel. Others at V&E who assisted were Houston associates Katherine Becherer and Erin Mitchell; partner Todd Way and associate Julia Pashin on tax from Dallas; Houston partner Sean Becker on employment/labor; Houston partner Stephen Jacobson and Dallas associate Karsten Busby on executive compensation and benefits; Washington, D.C. partner Billy Vigdor on antitrust; and Houston partner Larry Nettles on environmental.