Reggie Hedgebeth, the former general counsel at Spectra Energy and Marathon Oil, has been named as the next chief legal officer at Canadian-based midstream oil and giant company Enbridge Inc.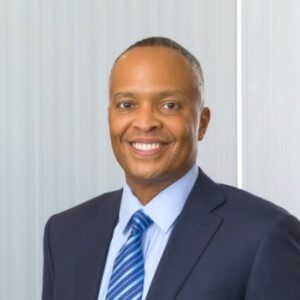 For the past two and a half years, Hedgebeth has served as the GC at Los Angeles-headquartered Capital Group, an investment firm with $2.7 billion in assets under management. He also serves on the board of directors of Houston-based BWC Terminals, a bulk liquid storage provider. He is also on the advisory board of Houston venture capital fund Artemis.
Hedgebeth replaces Enbridge's current CLO, Bob Rooney, who is stepping down after more than six years on the job. Previously the executive vice president at Talisman Energy, Rooney has served as a director of RimRock Oil and Gas for more than seven years. Rooney plans to remain an advisor for Enbridge through the first half of 2024.
After starting his legal career at King & Spalding, Hedgebeth joined the legal department at Home Depot and then became the GC at Circuit City.
As chief legal officer, Hedgebeth will be over all legal aspects, including ethics, corporate compliance and corporate securities. He is expected to start the position on Jan. 1.