© 2016 The Texas Lawbook.
By Mark Curriden
(April 20) – The 2014 landmark Texas jury verdict that legally established a business version of common law marriage and resulted in a $535 million judgment against Houston-based Enterprise Products Partners should be reversed because it is based on bad interpretation of partnership law and is unsupported facts in the case, a lawyer for Enterprise told the Texas Court of Appeals in Dallas Wednesday.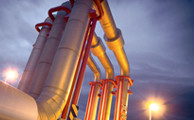 "There are serious legal flaws with this verdict," David Keltner, a former appeals court judge told a three-judge panel of the Dallas Court of Appeals. "It needs to be reversed."
Not true, argued lawyers from Dallas-based Energy Transfer Partners.
"This is a big dollar case because Enterprise stole a big dollar opportunity from us," Nina Cortell, an appellate law specialist representing ETP responded during 55 minutes of oral arguments.
The four-year long billion-dollar legal dispute erupted in 2012 when ETP sued Enterprise for violating a partnership the two oil and gas pipeline giants formed to build a pipeline from Cushing, Okla. to Houston and instead negotiated a secret identical deal with rival Enbridge Partners of Canada for $4.4 billion.
Enterprise argues there was no legal partnership because it didn't want the partnership, no contracts were ever signed and the corporate boards never agreed to it.
A Dallas jury, after hearing three weeks of evidence, ruled in favor of ETP. The trial judge awarded the company $535 million in damages.
Legal experts following the litigation say the case could be the biggest and most important business dispute between two Texas companies since Pennzoil clobbered Texaco in the mid-1980s for $10 billion. Lawyers say the court's final decision could significantly impact the conduct of Texas companies seeking to do joint ventures or partnerships.
The litigation and its possible outcome have been the topic of more than a dozen legal seminars across Texas during the past two years. More than three-dozen corporate general counsel attended legal programs in Dallas and Houston last year featuring the lawyers in the case hosted by The Texas Lawbook, The Dallas Morning News and the Houston Chronicle.
Enterprise argues there was no partnership because the two companies signed a letter agreement on March 16, 2011 stating that "no binding obligations shall exist unless and until definitive agreements are signed and given board approval." No such agreement was ever signed.
ETP counters that its business relationship with Enterprise matured far beyond the terms of the March letter. ETP lawyers pointed to dozens of times between May and August 2011, when the two companies issued joint press releases and marketing brochures touting their joint venture or partnership.
"They told the public they were partners and they told the government they were partners," Cortell told the court. "Enterprise came to ETP offices and said you can back out or you can get in with Enbridge.
"We made it clear we were in, until they cut us out," said Cortell, a partner at Haynes and Boone in Dallas.
ETP bases its argument on the Texas Business Organizations Code, which establishes terms of when businesses have legally formed a partnership. The law includes the agreement to share profits and losses, jointly controlling the partnership, contributing money and property, and expressing an intent to be partners.
But Keltner, a partner at Kelly, Hart & Hallman, argued that under Texas law, partners can "voluntarily end an association for profit."
Keltner also attacked the $500 million judgment against Enterprise because it is based on false estimations of book value, which had no basis in fact.
"The damages are not sustainable," Keltner told the judges. "The law on this is undisputed and deadly [regarding the damage award]."
Jeff Nobles, an appellate law specialist at Deans & Lyons in Houston, said in a recent interview that he initially thought the appeals courts would quickly reverse the decision. But he said he changed his mind after doing more research on the case and the state business laws.
"This is a huge case in terms of the amount of the judgment, but it's also huge because of the importance of the legal jurisprudence involved," said Noble, who is not involved in the litigation. "A lot of corporate general counsel, especially in the energy sector, are afraid of how it could turn out. I'm not sure most of their fears are justified."
The court did not say when it would issue its decision, but presiding appeals court Judge Lana Myers said Wednesday that Enterprise and ETP had submitted more than 60 volumes of exhibits, transcripts and arguments for the three judges to review.
© 2016 The Texas Lawbook. Content of The Texas Lawbook is controlled and protected by specific licensing agreements with our subscribers and under federal copyright laws. Any distribution of this content without the consent of The Texas Lawbook is prohibited.
If you see any inaccuracy in any article in The Texas Lawbook, please contact us. Our goal is content that is 100% true and accurate. Thank you.