© 2017 The Texas Lawbook.
By Mark Curriden
(July 11) – The number of Texas companies seeking to restructure their debt and reorganize under Chapter 11 of the U.S. Bankruptcy Code hit a record high during the first six months of 2017.
In fact, the number of Texas businesses that filed for bankruptcy in the first half of this year exceeded the previous record set in 2009 during the Great Recession by 12 percent.
However, legal experts say the statistics are somewhat deceiving because scores of the businesses that filed for bankruptcy this year in Dallas and Houston are related corporate entities whose cases likely will be consolidated by the courts.
Even with that anomaly, hundreds and hundreds of Texas companies turned to the federal bankruptcy courts from January through June to restructure burdensome debt and liabilities after spending years of struggling with severe financial troubles.
"Many of these companies have tried everything else, and they have simply run out of options," says Seth Moore, a bankruptcy law partner at Condon Tobin Sladek Thornton in Dallas. "I'm busier now than I've been in several years."
In all, 649 businesses filed for bankruptcy protection in Texas federal courts during the first half of 2017 – a 44 percent increase over the same period a year ago and 12 percent more than in 2009 when bankruptcies peaked during the great Recession, according to new research conducted by Androvett Legal Media.

Companies in the healthcare and energy sectors comprise more than half of all the Chapter 11 restructurings filed in Texas so far this year. The data also shows a significant increase in filings by retailers and restaurant chains, including Luke's Locker, Ben Hogan Golf Equipment Co., Joe's Crab Shack and Texas Land and Cattle.
Federal bankruptcy courts in the Southern District of Texas, which includes Houston, saw a surge of new filings by small and mid-sized oil and gas service companies, pipeline owners and businesses involved in offshore drilling operations, including Azure Midstream, GenOn Energy, Vanguard Natural Resources and Allpoints Oilfield Services.
As a result, 314 companies filed for bankruptcy during the first six months of this year in the Southern District – a jump of 58 percent from 2016, which was the previous high, according to the Androvett data.
"A lot of these companies in the oil and gas sector took on a lot of debt when commodity prices were $80 to $100, and then they struggled to stay afloat when the price dropped during the past three years," says Jackson Walker bankruptcy partner Matt Cavenaugh.
"But now with prices mostly stabilized, these companies don't want to be caught over-leveraged because many of their competitors went through Chapter 11 during the past two years and are now leaner and meaner without all that debt," says Cavenaugh, whose law firm represented Houston-based Linn Energy and Oklahoma-based Midstates Petroleum in their restructurings.
The Northern District of Texas, which includes Dallas-Fort Worth, witnessed a wave of healthcare-related companies seeking to reorganize.
The Androvett data shows that 229 businesses declared bankruptcy during the first half of 2017 – an 80 percent jump from a year earlier.
The bankruptcy docket in the Northern District is dominated by Lewisville-based Adeptus Health, an emergency care center operator that filed for Chapter 11 protection on April 29.
The same day, more than 90 of the emergency care centers that were either subsidiaries of Adeptus or joint venture affiliates also filed for bankruptcy. Norton Rose Fulbright bankruptcy partner Lou Strubeck is advising the debtors.
If the nearly 100 Adeptus-related reorganizations are deducted from the docket, the Northern District had essentially the same number of bankruptcy filings as it did in 2016.
"A handful of cases spawned several other filings," says Thompson & Knight bankruptcy partner Randy Williams.
Williams points to Singapore-based offshore drilling engineering firm Emas Chiyoda Subsea, which filed for bankruptcy in Houston on Feb. 27. The same day, 14 of its affiliated companies also sought Chapter 11 protection.
Emas is being represented by Porter Hedges in Houston and Skadden Arps lawyers in Chicago. Akin Gump lawyers in Dallas and New York are advising the creditors' committee.
Williams also points out that the jump in Chapter 11 filings in Houston could also be attributed to a rule implemented last year that automatically sends the larger and more complex corporate bankruptcy cases to judges who have more experience handling those type of cases.
"It has had an impact," Williams says. "Bankruptcies that were previously filed in Delaware or the Southern District of New York are now being handled here. That is positive for everyone involved."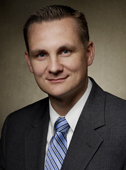 Many oil and gas industry businesses knew they needed to file for bankruptcy in 2016 because of their crushing debt load, but they held off until oil prices climbed into the $40 to $50 range because it would give the companies more options in their efforts to restructure, says Jeremy Fielding, a bankruptcy litigator at Lynn Pinker Cox & Hurst in Dallas.
"Companies are in a much better position if they are cash-flow positive headed into bankruptcy, because then the whole issue is dealing with the crushing debt and not restructuring the entire operation," Fielding says. "If companies are losing money and have unbearable debt going into a bankruptcy, then the companies are at the total mercy of the banks and lenders.
"I think that is a big part of what we are seeing today," he says.
© 2017 The Texas Lawbook. Content of The Texas Lawbook is controlled and protected by specific licensing agreements with our subscribers and under federal copyright laws. Any distribution of this content without the consent of The Texas Lawbook is prohibited.
If you see any inaccuracy in any article in The Texas Lawbook, please contact us. Our goal is content that is 100% true and accurate. Thank you.