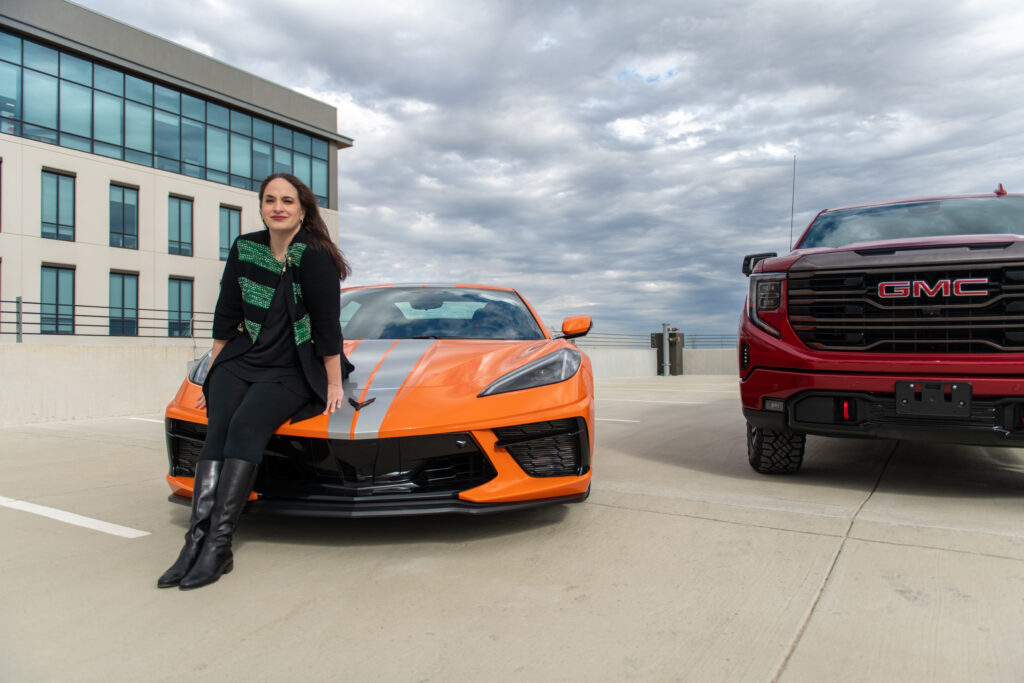 Juli Greenberg was pissed.
It was 2018, and the former assistant general counsel at Citi had just watched an ethics CLE about racial diversity in the legal profession in one of the conference rooms of Citi's Irving office. Greenberg learned that most young Black lawyers leave BigLaw after two or three years at their firms.
Because most companies (including Citi) prefer legal candidates who have at least five years of experience at a large firm, Greenberg had a maddening epiphany: "Your tenure at a large firm becomes a proxy for race," she said.
"If we know … that we're not going to reach this group of people by having this tenure requirement, then we're essentially dealing our own doom," Greenberg said. "I don't think I've ever been so angry. It felt like everything I was hearing from all these companies about trying to find diverse candidates was phony. It felt like a lie."
Greenberg immediately spent a couple of hours talking about the CLE with her boss, who suggested she join the Citi Legal Diversity Council. She took his advice.
Nearly five years later, Greenberg has spearheaded a series of diversity initiatives and programs that have reached hundreds of people from every stage of the pipeline.
She's fostered mentorships between diverse associates at Citi's outside law firms and Citi in-house lawyers through mixers and panel discussions, hosted a law day for underprivileged high schoolers, led key diversity recruitment and retention projects at the bank, and even started a research and writing practicum for law students. And these are just a few examples of her work.
Although she's changed job titles in recent months to counsel for innovation at General Motors, Greenberg continues her work in diversity, equity and inclusion with her new employer.
Greenberg's boss, GM Assistant General Counsel Elena Centeio, told The Texas Lawbook that Greenberg's commitment to DEI "pushed her to the top of the list" when she was considering lawyers to hire for GM's global innovation team.
Premium Subscriber Content: Click Here to read Natalie Posgate's Q&A with Juli Greenberg, who discusses the biggest challenges facing corporate legal departments and law firms regarding diversity, which diversity programs she thinks are effective and the significance of the pipeline.
"[DEI] is part of her DNA," Centeio said of Greenberg. "It is not something that she just started to consider because it is now in fashion."
Greenberg will be recognized for her efforts and achievements in improving DEI in the legal profession next week by the Association of Corporate Counsel – DFW Chapter and The Texas Lawbook at the 2022 DFW Corporate Counsel Awards ceremony at the George W. Bush Institute. Greenberg is the sole finalist — thus the winner — for the 2022 DFW Corporate Counsel Award for Achievement in Diversity and Inclusion.
Lawyers who know Greenberg say she is a compassionate leader who genuinely cares about advancing DEI in the legal profession.
"Juli is a devoted and passionate advocate for the advancement of diversity, equity and inclusion in her team, her place of work and the legal profession," said Citi Associate General Counsel Colleen McCullough, who nominated Greenberg for the award.

Finding a Home In-House
Diversity dates back to Greenberg's roots growing up in one of the largest melting pots in the U.S. She was born in Washington, D.C., and grew up nearby in Gaithersburg, Maryland. Her dad worked for the U.S. Food and Drug Administration. Her mom was a third-grade teacher. She has one older brother, Sam.
Greenberg has one lawyer in her family, her Aunt Joanne, whom Greenberg witnessed make multiple career switches: first from social work to nursing, then nursing to the law — even as she was a mother of two young children, often taking Greenberg's baby cousin to class with her.
"That took tons of chutzpah!" Greenberg said. "Her career journey was something I looked at as being a possibility for me. In retrospect, I think knowing she did it, in the back of my head, planted the seed of, 'Hey, I can do this, too.'"
Greenberg's first job out of college was as a recruiter and project manager for Integrity Staffing Solutions, a Delaware-based company that, among other services, helps large companies (including Amazon) hire mass contingent workforce for seasonal employment. Although she felt secure in her job, she had the realization that she would be simply "unemployed" if ever laid off. A career in the law began to look appealing.
"If you have a legal career, you're kind of like a plumber or electrician — you have this trade," she said. "You are always a lawyer, even if you get laid off. You can hang out a shingle, work part time or use your legal degree and education in myriad ways. These options appealed to me as a young woman because I wanted a family and a more secure, flexible career future."
She attended law school at Temple University's James E. Beasley School of Law in Philadelphia while continuing on a part-time basis at Integrity. While in law school, Greenberg discovered her passion for payments law and took multiple classes on the subject. After a one-year clerkship, Greenberg began her legal career as a litigation associate at Blank Rome in Princeton, New Jersey.
Her favorite client was Heartland Payment Systems, for whom she handled lots of payments work and noncompete litigation. But after Greenberg had her daughter, she began struggling to balance her dual roles as a mother and a litigation associate.
"It was so hard to be a litigator and have this baby," she said. "I felt like I was not doing anything well. I was working, going home, trying to feed the baby, going back to work and handing her off to the night nurse."
One of Greenberg's mentors, Blank Rome senior partner Seth Lapidow, saw she was struggling and pulled her aside. He said if she wanted to go in-house, he would help her approach Heartland about working there.
"I'd always wanted to work in payment processing and I had a job offer the next day," Greenberg said. "In retrospect, moving in-house was the best move for me, and I was extremely fortunate to have such honest and caring mentors and friends at Blank Rome."
Greenberg worked at Heartland for two-and-a-half years, moving to Texas in the process. By 2015, Citi came calling.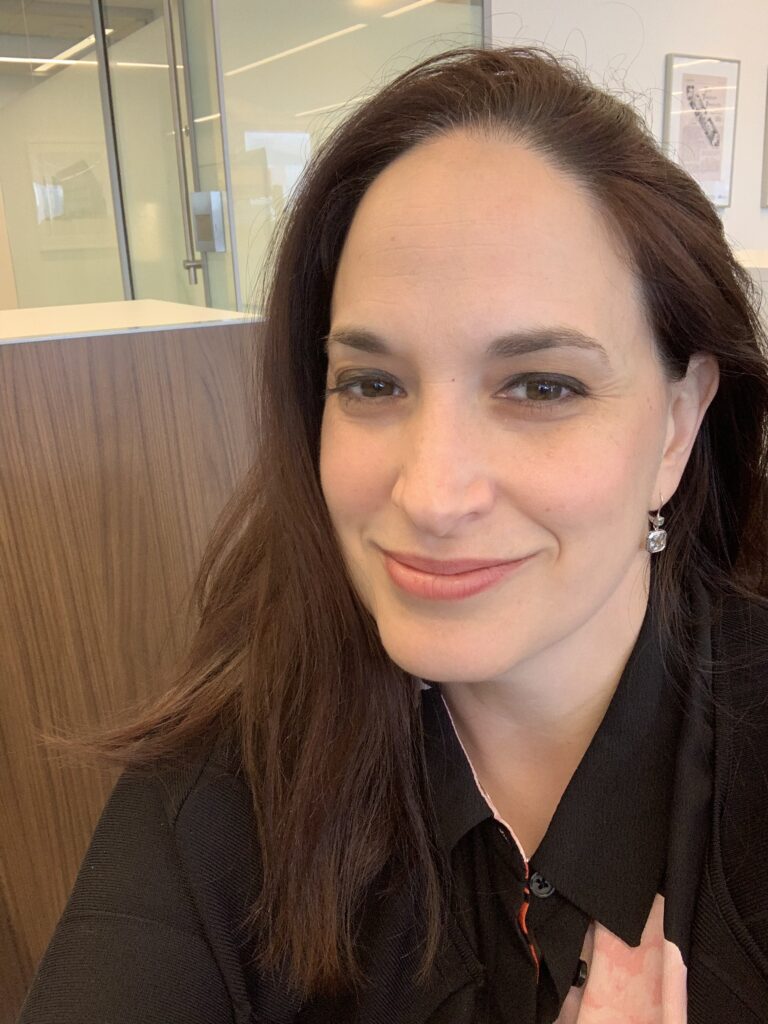 "At Heartland, I was on the acquiring end of the payments spectrum, but at Citi I would be on the issuing side of the house," Greenberg said. "The Citi role seemed like a chance to be a more well-rounded payments expert. However, my career at Citi exploded into amazing areas I couldn't have foreseen or anticipated when I left Heartland."
That included joining Citi's global digital legal team, which entailed "a little bit of everything you could think of related to banking." She dipped her toes into negotiating strategic relationships with Big Tech, global deals, digital marketing and even helped develop novel digital products, such as a platform that helps divorced parents co-manage their parenting finances.
It also included the CLE that spurred her innovation in DEI at Citi.
Doing the Work
The CLE was put on by Davis Wright Tremaine, one of Citi's outside law firms. Live-streamed from Citi's New York office, the CLE counted as ethics credit, which Greenberg acknowledged is generally the 'dud' of CLE categories — "painful, awful, nobody wants to do them." But boredom was the last thing she felt during this CLE. African American lawyers typically leave Big Law after two or three years, she learned, "and we don't really know where they go after that."
"[When I get mad] I get this feeling in my chest," she said. "I start raging and talking to people about it. … You can tell when I get pissed off. I talked to my boss about how mad I was," she said.
One reason Greenberg was angry was because the experiential requirements in the in-house world resulted in another barrier for diverse attorneys: This system often deprives them from getting the same kind of "sweat equity" from potential employers that Greenberg's mentors put into developing her as an attorney.
"Even if inadvertent, the experiential requirements systemically ensure companies get non-diverse applicants" Greenberg said. "You often hear those companies complain they 'just can't find racially diverse talent' but the lament rings hollow when those companies are simultaneously creating a demonstrable barrier to finding that talent."
Greenberg strongly urges all corporate legal departments to re-think how much experience is actually required when hiring lawyers and challenging the default, five-year requirement.
"If companies would consider hiring lawyers with one or two less years of experience and invest in those hires with training and mentorship – the way so many lawyers blessed me throughout my career – these companies would have a more equitable and fruitful way of hiring lawyers from diverse backgrounds," Greenberg said. "The alternative to this adjustment is to work toward ensuring diverse lawyers obtain the level of experience companies seek when hiring, which essentially boils down to pipeline building. That got me started down the road thinking through how to improve the sourcing and recruitment of diverse lawyers."
At the suggestion of Greenberg's boss, she contacted Citi's Legal Diversity Council and came on board. Within the first two months on the council, Greenberg realized gaps could be filled within Citi's own recruitment and retention efforts. She helped develop 10-step diversity recruiting plans, metrics tracking, legal staff surveys to enhance referrals and sourcing pools and an expansion of recruiting efforts to ensure sourcing from diverse pools of talent.
Next, Greenberg created an annual law firm associate panel and mixer. The program typically involves a panel discussion about diversity and inclusion featuring some of the most senior lawyers at Citi and is attended by a diverse crowd of associates that Citi invites from its outside law firms. A mixer follows, where the associates can mingle with Citi lawyers.
"The whole point was to just develop external relationships and mentorships with the associates to help them stay in the practice of law and keep pushing them," Greenberg said. "I think it succeeded; I can think of a number of relationships I've cultivated since."
Greenberg continued her work down the pipeline, next creating Citi's CUPID for Legal program (Citi University Partnerships in Innovation & Diversity), a semester-long research and writing practicum that paired law students with Citi lawyers to write a paper together on legal topics in finance or banking. Citi began with Greenberg's alma mater, Temple University's Beasley School of Law, known for having a diverse student body.
Under Greenberg's leadership, Citi then hosted a law day for high schoolers from underprivileged areas of New Jersey and later partnered with NJ LEEP (Law and Education Empowerment Project), a college access and success program serving students and families in the greater Newark, New Jersey, area. Greenberg often acted as the "rallying point for other Citi lawyer engagement," McCullough said in the nomination form, and brought together members from the Citi team to participate in NJ LEEP's 9th Grade Summer Law Institute field trip program, its Constitutional law program, and more.
She also helped with Citi's Law Firm Diversity and Inclusion Championship Awards, which honors Citi's outside firms that stand out for their DEI-focused programs and policies.
***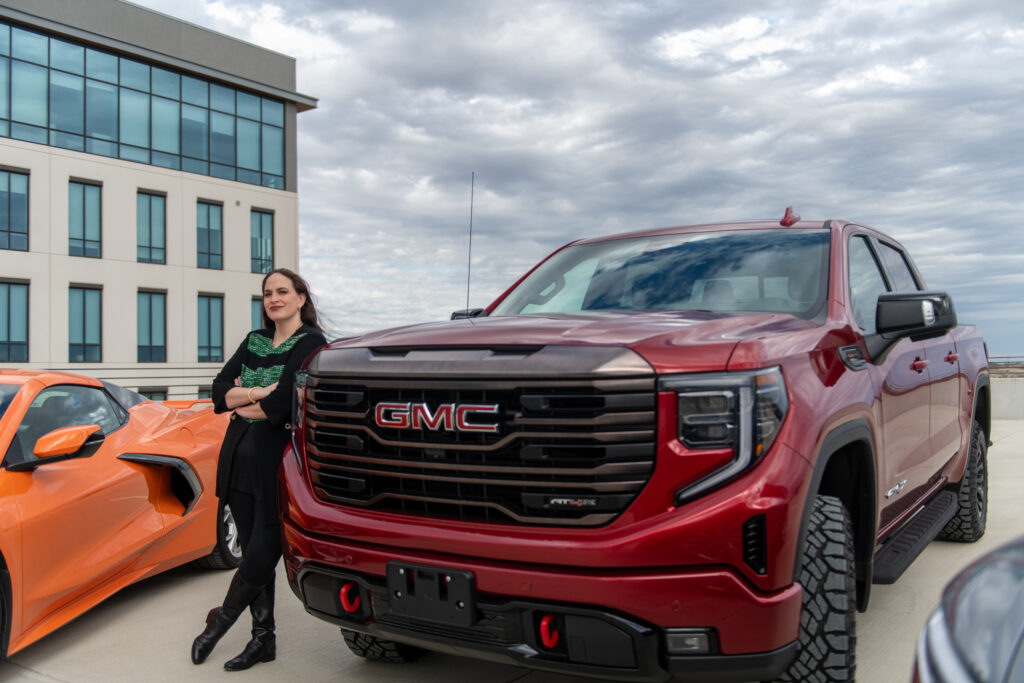 In her free time, she serves as secretary on the board of the Pipeline to Practice Foundation, a nonprofit that invests in programming, coaching and mentorship for diverse law students and helps provide young, diverse associates real-world business skills and professional networking opportunities. Greenberg typically mentors a couple students each year through the program.
"I am most proud of Juli for maintaining strong personal relationships with each of her mentees," said Ashley Lhérisson, president of Pipeline to Practice and an associate in WilmerHale's New York office. "Juli does not hesitate to text, call or email her students to ensure they are on the right track. She always goes the extra mile to make connections and show students she genuinely cares about their success. I am proud of Juli for making the time to balance her career, her family and her passion for giving back."
Greenberg said she has discovered through her DEI work that while few people take the time to come up with new initiatives, many are enthusiastic in participating in the initiatives once they're created.
"I don't think there's anybody out there who is like, 'I don't want to help diversify the legal profession. I don't want to be inclusive,'" she said. "When I've said to somebody, 'Will you help me?' I've found 100 percent participation. What would it take to turn people into passive folks who will help to active helpers who seek out the opportunity?"
"There's not one way you can contribute and not one thing you should do to help, but [instead] it's incumbent on all of us," Greenberg added. "We're all obligated as people in the legal profession to help develop lawyers, including lawyers from diverse backgrounds. People different from us individually."