© 2017 The Texas Lawbook.

By Eric Chenoweth, Investment Manager and Legal Counsel at Bentham IMF
(July 10) – General counsel face a host of issues when it comes to successfully managing their companies' legal departments. Chief among them is the question of how to close the affordability gap for high-stakes litigation. Cost pressures often factor significantly in corporate decision-making about whether or not to pursue such cases and, if so, how aggressively.
However, the advent of litigation finance now allows companies to weigh such decisions based on the merits of the case and the potential value a win could provide, rather than how much they will spend on outside counsel and whether they can afford to divert resources from other pursuits.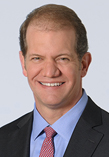 Litigation funding helps a company reduce its litigation outlay while still retaining sophisticated counsel it may otherwise have been unable to afford to handle a case. Top firms are often willing to negotiate a hybrid approach to their fees – a partial contingency – and share risk with a funder, which typically provides funding to cover 50 percent or more of the firm's costs for litigating the case.
Companies that use this approach enjoy the benefits of effectively retaining outside counsel on full contingency. The full contingency fee that they would split with the firm upon a win in the case is instead split between the firm and the funder. And if they do not achieve a successful result in the case, they owe the funder nothing because the financing is non-recourse. Plus the company enjoys the benefit of receiving services from a law firm that has an incentive to do the best job possible, since it shares part of the financial risk in the litigation.
For small companies, litigation funding can be even more of a boon. While many companies use litigation funding to pay outside counsel, the funds can also be used as operating capital to pay costs or to help keep the company afloat until the successful conclusion of a case.
From an accounting perspective, funding helps solve one of the most difficult financial issues companies face with litigation. Legal spending is recorded as an expense. A large piece of ongoing litigation can have significant, negative impact on a profit and loss statement. On the other hand, litigation cannot be recognized as a potential asset – even in situations where the company may have a strong likelihood of substantial recovery. The unfavorable accounting rules and the resulting drag on profits can sour companies on the prospect of pursuing litigation, even when it is meritorious and potentially lucrative.
When funding is used to finance litigation assets, however, legal spending is removed from the books. The company's bottom line brightens and executives may be more likely to approve additional meritorious litigation.
Most companies treat their legal departments as cost centers. Bringing strong claims in the right cases, and mitigating cost and risk by partnering with a funder, can turn the department into a solid revenue source.
© 2017 The Texas Lawbook. Content of The Texas Lawbook is controlled and protected by specific licensing agreements with our subscribers and under federal copyright laws. Any distribution of this content without the consent of The Texas Lawbook is prohibited.
If you see any inaccuracy in any article in The Texas Lawbook, please contact us. Our goal is content that is 100% true and accurate. Thank you.