© 2018 The Texas Lawbook.
By Mark Curriden
(May 4) – "People will come, Ray. They'll come … for reasons they can't even fathom. They'll arrive at your door as innocent as children, longing for the past… They'll pass over the money without even thinking about it: for it is money they have and peace they lack… America has rolled by like an army of steamrollers. It has been erased like a blackboard, rebuilt and erased again. But baseball has marked the time. This field, this game: it's a part of our past. It reminds us of all that once was good and that could be again. Oh…people will come Ray. People will most definitely come."
Switch a few words and James Earl Jones's comments in Field of Dreams could have easily been describing the practice of law in such romantic terms.
Many corporate attorneys in Texas today certainly feel like they've been steamrolled by an army of out of town legal operations that rip lawyers from long-established Texas legacy firms and abandon once-sacred principles that made the legal profession in Texas unique.
While national law firms open branches in Austin, Dallas and Houston almost weekly and century-old Texas firms are swallowed up by larger legal operations from Chicago, Los Angeles and New York, there are still a small handful of law firm leaders who believe that clients will come if they continue to offer old fashioned legal services.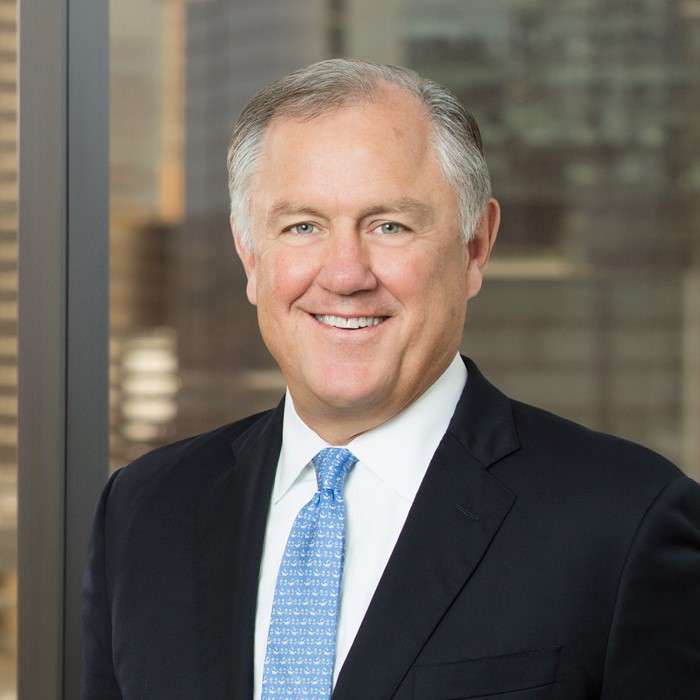 "It is sad to see these venerable old law firms disappear before our eyes," said Wade Cooper, managing partner at Jackson Walker. "A good bit of Texas legal history is dying before us."
Cooper and his counterparts at Gray Reed, Thompson & Knight and Winstead say their firms' decisions to focus almost entirely on Texas and reject proposals to merge with national law firms is more than a nostalgic desire to hold on to the past.
It is good business, good for clients and good for the legal profession, they argue.
The odds of their success may come down to one simple question: Can they hire and retain talented lawyers in key practice areas who are satisfied making several hundred thousands of dollars a year in compensation instead of millions of dollars a year?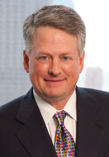 "The amount of competition coming into our market is unprecedented and the amount of money these [national] firms are offering is extraordinary," said Thompson & Knight managing partner Mark Sloan. "That's not a game we can play. We cannot get into a bidding war with firms that are willing to pay so much more for practice groups.
"We have to find other ways to keep the folks who are generating the business and we know it is not going to be simple or easy," Sloan said.
Gray Reed, Jackson Walker, Thompson & Knight and Winstead each saw their revenues from their Texas offices increase in 2017. In fact, three of the firms posted record revenues last year.
Combined, the four law firms employ 1,080 lawyers in Texas but only 43 attorneys in offices outside the state. Revenues from their Texas offices totaled $723 million in 2017 – up from $656 million a year earlier, according to exclusive new Texas Lawbook firm financial data.
In fact, Gray Reed is experiencing growth numbers that compete with the elite national law firms that have significantly deeper pockets. The firm now has 140 lawyers in Houston and Dallas and has seen its revenues grow from $50.4 million in 2015 to $65.7 million last year – a 30.5 percent jump.
"We've had three consecutive years of record revenues," said Gray Reed managing partner J. Cary Gray, who has practiced complex commercial litigation in Houston for 35 years. "We are reaching a critical mass that allows us to be an alternative to Big Law in Texas."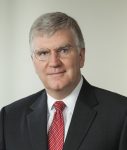 To be sure, Gray Reed, Jackson Walker, T&K and Winstead are fighting against a mighty tide that favors large national legal operations that have wide geographic platforms and are deep in a plethora of specialty practice areas. Exclusive new Texas Lawbook data shows that law firms based in Dallas and Houston are losing talent and clients to the so-called "carpetbaggers" at an astonishing rate.
Forty percent of the 7,003 business lawyers practicing in the Texas offices of the 50 largest corporate law firms now receive their paychecks from national law firms. Thirty-three of the 50 largest revenue-generating law firms operating in Texas are not headquartered outside the state – up from three of the top 50 just seven years ago.
Those 33 national law firms generated $2.57 billion in 2017 from their Texas operations – a 38 percent increase from just two years ago. By contrast, Texas-headquartered firms had gross revenues of $3.1 billion last year, which is a zero percent increase from the two previous years.
Probably the biggest gap the four firms – and nearly all the Texas-based firms – face is in the sacred category called "revenue per lawyer." The elite corporate firms, such as Gibson, Dunn & Crutcher, Latham & Watkins, Weil, Gotshal & Manges and Akin Gump, report RPLs hundreds of thousands of dollars higher than these four Texas firms.
Against those odds, leaders at Gray Reed, Jackson Walker, Thompson & Knight and Winstead insist that the rush of other firms to join national practices will benefit them and their clients in the long term.
"There are only so many law firms that can be merged with," said Cooper, an Austin lawyer who specializes in bankruptcy litigation. "In our view, the market is clearing out the underbrush where we specialize."
Jackson Walker is now the fifth largest law firm in Texas by revenue and sixth largest by lawyer head count. The Dallas-based firm employed 360 attorneys in 2017 – a 3.7 increase from a year earlier. Its revenues have jumped 12.6 percent since 2015 – from $221.5 million in 2015 to $249.4 million last year.
Thompson & Knight ranks eighth in Texas in lawyer head count and revenues. T&K reported $212 million in revenues in 2017 – up 10.9 percent from 2015.
"We are optimistic that 2018 is going to be a good year for us," Sloan said. "It feels like things are starting off strong and busy."
Winstead's growth has been slow and small, but it has been one of the few Texas-based firms that has grown nonetheless.
"This is our sixth consecutive year in terms of record revenues," said Winstead chairman David Dawson. "We are bullish on 2018. The pipeline is full of work."
Winstead declines to publicly provide its firm financials. The Texas Lawbook through multiple interviews with Winstead law shareholders, recently departed lawyers and legal industry analysts estimate that the Dallas-based firm generated $196 million in its Texas offices in 2017 – up from $193 million in 2015.
The category in which the three firms continue to struggle – or at least significantly trail the bigger, elite corporate law firms – is revenue per lawyer.
Kirkland & Ellis, for example, generates $1,585,000 in revenue for every lawyer it employs in Texas. Weil's RPL is $1.24 million. King & Spalding has an RPL in Texas of $1.13 million.
By comparison, T&K ranks 26th in the RPL rankings in Texas at $803,334, according to Texas Lawbook firm financial data. Jackson Walker's RPL is $694,000, which ranks it 38th. Winstead is ranked 41st with $655,000 in revenue per lawyer.
Gray Reed faces the biggest gap. The firm's RPL for 2017 was $469,200 – 49th of the 50 law firms on the list.
"It does not hurt us that these law firms are merging or that these New York firms are opening in Texas," Gray said. "It opens up a sweet spot for us. There is good corporate legal work out there and the businesses don't want to pay $1,000 an hour to have it done.
"Our sweet spot is where management – mostly in privately-held companies and portfolio companies for private equity firms – owns enough of the company and still cares about the price," he said.
The managing partners at the other three Texas firms agree.
"Those new firms are going to raise rates and they will have firm leaders in other states that the Texas lawyers never see and that opens the door for firms like ours," Cooper said.
"We want to attract talented partners who want to know their managing partner personally," he said. "I don't think every corporate lawyer wants to be a billing unit number or a partner in name only. We want to stay true to our culture.
"Besides, I think a partner with a strong book of business can actually make more money at Jackson Walker than they can at a national law firm," Cooper said.
Dawson said that firms such as Winstead need to take advantage of their lower expenses.
"It is very expensive to operate to run a large law firm with multiple offices, especially in expensive markets such as New York and London and Washington, D.C.," he said. "Many of these national law firms opening in Texas are offering massive signing bonuses and compensation guarantees.
"To pay for this, you have to charge high rates and there are a lot of clients who don't want to be charged $1,200 an hour," Dawson said. "We go after clients who are in the $500 to $750 an hour band."
Dawson and the others agree that firm management must pay attention to the business side of the operation.
"But there must be a balance," he said. "If you push too far, there's only a business there and all the focus is on money. The law firm no longer has a soul and it's not a real law firm anymore."
Coming Monday: Norton Rose Fulbright and Akin Gump are in a category all their own. Both firms were founded in Texas and both still have deep roots here, though neither is headquartered in Texas any longer. But they have good stories to tell and The Texas Lawbook will have have it Monday.
© 2018 The Texas Lawbook. Content of The Texas Lawbook is controlled and protected by specific licensing agreements with our subscribers and under federal copyright laws. Any distribution of this content without the consent of The Texas Lawbook is prohibited.
If you see any inaccuracy in any article in The Texas Lawbook, please contact us. Our goal is content that is 100% true and accurate. Thank you.