Dan Geyser launched a successful one-man U.S. Supreme Court practice from Dallas in 2018. Last year, he decided that going solo was too difficult to manage.
"I hit an inflection point where I was too busy to keep working alone," Geyser told The Texas Lawbook in July 2020. "It's amazing to me the amount of time it takes to do even the simple steps to maintain a professional corporation under Texas law."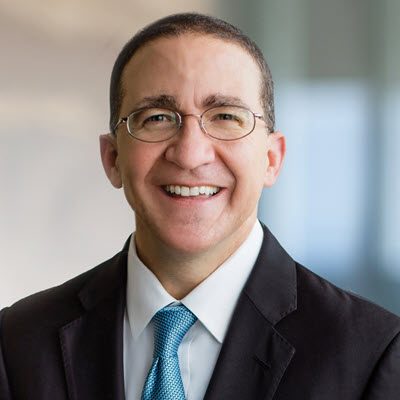 As a result, Geyser went to Alexander Dubose & Jefferson to join the firm's Dallas office to become chair of the firm's U.S. Supreme Court and federal appellate practice.
But today, Geyser jumped ship – and jumped location – by chairing Haynes Boone's U.S. Supreme Court Practice from Denver. He has argued 11 Supreme Court cases in private practice – possibly more than any other living Texas lawyer in private practice. Geyser is scheduled to argue a federal arbitration case there on Nov. 2.
So, why another move?
"My family recently decided to move to Colorado," Geyser told The Lawbook. "We were inspired by our friends' vacation stories and, of course, by Justice Gorsuch. That move served as a critical inflection point. It made me think hard about the best fit for my national practice and where I could be the most useful for a firm."
"The move does mean having to leave Alexander Dubose. ADJ is filled with a wonderful, extremely talented group of colleagues and friends. And while ADJ is located only in Texas, their biggest fan now lives in Colorado," Geyser added.
Why Haynes Boone?
"Haynes Boone was a perfect fit. This was a rare chance to join a powerhouse litigation practice in a premier national firm with an elite appellate team. I've had friends at the firm for years, and we've worked together in the past. We share the same core values and practice law the same way. The firm is expanding in key areas that match perfectly with what I do. And its national platform and high-end appellate talent is a perfect base for a top-flight Supreme Court practice."
Geyser said the firm already well-positioned for the increased national exposure he'll be looking for.
"The firm's appellate infrastructure is more than adequate — it's an embarrassment of riches. A huge draw of the firm was its world-class appellate team, which is one of the largest of any firm nationwide. Haynes Boone's dominance in Texas sometimes overshadows its true national presence. But these are elite, sophisticated litigators, and the firm's overwhelming appellate talent is ready-made for a top-tier Supreme Court practice."
Haynes Boone Appellate Partner Ben Mesches, co-chair of litigation at the firm, said, "I have seen firsthand the extent to which companies crave the unique insights Dan can offer about how to distill and craft arguments so that they win the day on appeal. Clients want more of Dan, and I can't wait to see how he elevates our formidable appellate practice and augments our ability to represent companies on mission-critical cases before any appellate tribunal in the country."
The press release underscores that Haynes Boone has a strong appellate practice, noting that it was "rated Band 1 in Texas in Chambers USA 2021."
Earlier in his career, Geyser worked at numerous law firms, ranging from Robbins, Russell, Englert, Orseck, Untereiner & Sauber; Munger, Tolles & Olson; the Texas solicitor general's office; Gibson, Dunn & Crutcher; McKool Smith; and Stris & Maher before going solo. Earlier still, he was a research assistant for Harvard Law School professor Laurence Tribe.