As a former public defender and paralegal for a criminal defense firm, Caitlin Halpern is passionate about criminal justice reform and giving the incarcerated a second chance.
The Gibbs & Bruns commercial litigation associate founded the Houston Chapter of the Rikers Debate Project in 2019 after moving to Texas from New York with her husband. The nonprofit, where Halpern serves as executive director, teaches debate in jails and is focused on building inmates' public speaking and critical thinking skills.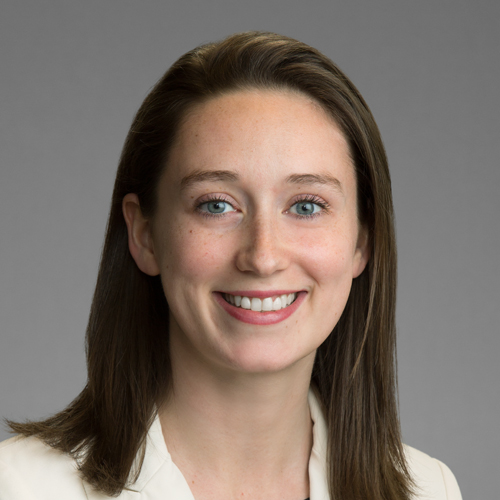 But after two successful semesters at the Harris County Jail, the program took a three-and-a-half-year hiatus due to Covid and staffing shortages. The classes will resume in-person as early as a few weeks, Halpern said, and she is recruiting volunteers to help.
On Thursday evening at 6 p.m., Halpern will host a pizza party at her Houston home (4416 Bell St., Eastwood) to celebrate the re-launch, connect with existing volunteers and provide information about the program to prospective ones. Those interested in attending (or learning more about volunteering) can RSVP to Halpern directly.
Each semester of debate classes lasts eight weeks, and volunteers are asked to come two times to assist. Classes will be twice a week in the evenings to accommodate the schedules of the mostly "young, white-collar professional" volunteer base who have "jobs and children," Halpern said.
Volunteers will teach the parliamentary-style debate classes in teams but are not required to have experience in either debate or teaching.
"The most important quality is interest in getting to know our students and empowering them to advocate for themselves," Halpern said.
This upcoming semester, Halpern said, volunteers will teach at the Harris County Jail's new women's center in downtown Houston.
Halpern's work with Rikers Debate Project is a marriage of her passions for debate and criminal justice reform. Halpern has been involved with debate since middle school, when she was on a Model UN team, and continued debating in high school and college at Columbia University.
Rikers Debate Project was founded in 2016 by Josh Morrison, a friend of Halpern's who judged one of Halpern's high school debate tournaments while scouting for students to recruit to Columbia (both ended up on the Columbia debate team together in undergrad, and both got their law degree from Harvard Law School, but not at the same time).
At the time Morrison launched the project in the prisons on New York's Rikers Island, Halpern had just finished a clerkship and was working as a public defender at the nonprofit organization, Appellate Advocates. She taught debate classes every Friday at the Erin M. Taylor Center prison on Rikers Island for the three years she worked as a public defender.
When Halpern moved to Houston with her husband, Stephen Dockery, in 2019, they co-founded Rikers Debate Project's Houston chapter. Dockery practices criminal defense at Flood & Flood and defended former Blue Bell CEO Paul Kruse when he stood trial last year on felony fraud and conspiracy charges tied to the company's 2015 listeria outbreak.
Halpern said the Rikers Debate Project "was just something I was really passionate about, and I knew I wanted to bring it to any community I lived in."
Before law school, Halpern spent a couple years working as a paralegal for Hafetz & Necheles, a criminal defense firm in New York, where her interest in criminal justice blossomed.
"It was a very small firm, so I got to see up close and firsthand how the processes worked and saw that people with more resources did a lot better," Halpern said. "In law school I continued to learn about the issues, and after clerking with a public defender I got to see everyday people who committed crimes — not because they were bad people, but [because they] were in bad situations or they felt they didn't have other options."
She said she also witnessed "being in jail or prison didn't help them do better."
"Once they had a [criminal] record and the trauma of being incarcerated, they were much less likely to be able to lead a law-abiding life," she said.
The biggest impact of the debate program that Halpern sees in her students is "a change in confidence and outlook."
What Halpern hears most commonly from students is, "'I never thought I was smart,' or 'I never thought things like this were for me,'" she said.
Students of the program have applied their newly acquired debate and critical thinking skills in myriad ways. A couple of success stories include a former student getting into the Columbia College of Social Work, where they are finishing up their Master's, and another with aspirations to become a spin instructor who secured a job at a studio as a janitor by using the "three-point argument structure" they learned in class.
"I definitely see students feeling more confident and being able to advocate for themselves, [which helps] with assimilation," Halpern said.