© 2017 The Texas Lawbook.
By Natalie Posgate
(Feb. 14) – A group of Dallas lawyers from Baker Botts and Gibson Dunn are working on an initial public offering expected to close tomorrow for California-based Foundation Building Materials Inc., a distributor of specialty building products that is owned by the Dallas-based private equity firm, Lone Star Funds.
The company priced its IPO last week at $179 million. It is offering 12.8 million shares of its common stock for $14 per share. The IPO could raise $206 million if the underwriters execute their option to purchase up to 1.92 million additional shares of the company.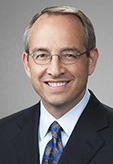 Gibson Dunn, which has a history of representing Lone Star in deals, served as issuer's counsel for Foundation Building Materials. Dallas partner Jeff Chapman and an attorney from the firm's Los Angeles office are listed as the company's lead lawyers in the S-1 filing.
Gibson Dunn's M&A history with Lone Star includes the company's $7.6 billion purchase of Home Properties, $1.4 billion acquisition of Hanson Building Products and $1.3 billion purchase of DFC Global Corp.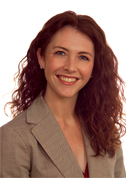 Dallas corporate partner Samantha Crispin of Baker Botts led the IPO for the underwriters. The Baker Botts team also included partners Doug Rayburn, Steve Marcus and David Schiller and associates Jon Platt, Michelle Matthews, Rosemary Maberry, Tara Lancaster and Marian Fielding.
Deutsche Bank Securities Barclays and RBC Capital Markets served as the lead underwriters. The group also included Citigroup, Baird, Raymond James, Stephens, SunTrust Robinson Humphrey and William Blair.
Foundation Building Materials' shares began trading on the New York Stock Exchange on Friday under the symbol "FBM."
© 2017 The Texas Lawbook. Content of The Texas Lawbook is controlled and protected by specific licensing agreements with our subscribers and under federal copyright laws. Any distribution of this content without the consent of The Texas Lawbook is prohibited.
If you see any inaccuracy in any article in The Texas Lawbook, please contact us. Our goal is content that is 100% true and accurate. Thank you.