An army of Texas lawyers from Baker Botts, Vinson & Elkins and Gibson, Dunn & Crutcher are advising Houston-based Rockwater Energy Solutions and Gainesville, Texas-based Select Energy Services on their stock-for-stock merger. Market analysts say the value of the deal could be worth $1.3 billion.
Under the agreement, Select will issue 37.95 million shares of common stock in exchange for all outstanding shares of Rockwater common stock.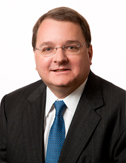 Rockwater considers itself a leading provider of comprehensive water management solutions to the oil and gas industry. Rockwater's General Counsel and SVP of Human Resources, David Isaac, turned to a group of Houston Baker Botts lawyers led by corporate partners David Kirkland and James Marshall to handle its end of the transaction.
The corporate team also included associates Jonathan Bobinger, Eileen Boyce, Jamie Yarbrough, Katie Belleville and Ieuan List. Attorneys handling other aspects of the deal included partner Rachael Lichman and associate Malory Weir (finance); partner Gail Stewart and special counsel Chris Pratt (employee benefits); and attorneys from the firm's New York and Washington, D.C. offices who advised on antitrust, finance and tax matters.
Isaac has served his SVP of human resources role at Rockwater since 2011, but only recently became the company's GC, in January 2016. Before joining Rockwater, Isaac served similar roles at Winson-Salem-based Inmar, a promotions and reverse logistics company. He has also worked for Wachovia bank as SVP of human resources and vice president of human resources at Baker Oil Tools. According to his LinkedIn page, Isaac began his in-house legal career at Baker Hughes in 1991 as a senior attorney.
Select GC Adam Law, who joined the company in February from V&E, turned to a group of primarily-based Houston lawyers from his alma mater law firm to handle the transaction for Select. The V&E deal team was led by corporate partners Keith Fullenweider, Stephen Gill and David Oelman and associate Benji Barron. They received assistance from associates James Brown, Alex Rose, James Garrett, Aaron Carpenter, Alex Robertson and Jane Ehinmoro.
Also advising were more than a dozen attorneys across V&E's Houston, Dallas and Austin offices: Larry Nettles and George Wilkinson and associate and Brandon Tuck (environmental); partner Sean Becker and Steven Williamson (labor & employment); partner Stephen Jacobson and associates Dario Mendoza and Gina Hancock (executive compensation/benefits); partner Brian Moss and associates Guy Gribov and Caitlin Lawrence (finance); partner John Lynch and associates Lina Dimachkieh and associate Allyson Seger (tax); partner Devika Kornbacher (intellectual property); counsel Scot Dixon and associate Jared Knight (real estate); and attorneys from the firm's New York and Washington, D.C. offices who advised on intellectual property and antitrust matters.
In recent months, Oelman and several other members of the deal team handled a couple of capital markets offerings for Select. In February, the firm helped Select close its $122 million IPO. In December, the firm advised Select when it issued a private placement of Class A-1 common stock, which raised $322 million.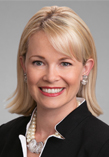 Houston Gibson Dunn corporate partner Hillary Holmes advised Simmons & Co., which served as Select's financial advisor in the deal. Holmes received assistance from Houston corporate associate Justine Robinson and Houston tax partner James Chenoweth. A corporate associate in Gibson Dunn's Washington, D.C. office was also involved in the deal.
The Simmons team included Houston bankers Sanjiv Shah, William Nichols, Brett Stoehr and David Faherty.
Rockwater turned to Houston bankers Scott Warrander, Brandon DeFrehn and Benjamin May and New York banker Hugh Babowal of Wells Fargo for financial advice. White & Case advised Wells Fargo.
When the transaction closes, likely in the third quarter, Select shareholders will own about 64.4 percent of the combined company, while Rockwater shareholders will own approximately 35.6 percent.
Claire Poole contributed to this report.