© 2014 The Texas Lawbook.
By Natalie Posgate – (August 14) – Fort Worth's 2nd Court of Appeals has ruled that local reporters are allowed access to two barred January hearing transcripts associated with a juvenile capital murder case and that State District Judge Jean Boyd abused her discretion in closing the hearings to the media in the first place.
In a 26-page opinion, Justice Sue Walker determined Judge Boyd closed her courtroom "without showing a good cause," as required in the Texas Family Code, and ordered Judge Boyd to immediately vacate the courtroom closure orders.
The ruling is a win not only for the six Dallas-Fort Worth media outlets involved, but for all public access to juvenile courts rights in general, the media's lawyers said.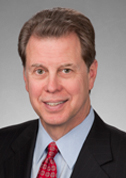 "There's a dearth on whether a juvenile court may or may not close a court proceeding of a minor over 14 years of age," said Jackson Walker partner Paul Watler, who represented The Dallas Morning News and WFAA-TV in the matter. "This case likely will become a leading decision under that statute.
"I think it shows that news media parties will continue to have an impact on keeping the courtroom open," he said.
"If there is going to be a closure, there must be a showing of a good cause based on evidence in record to substantiate doing that," said Haynes and Boone partner Tom Williams, who represented the Fort Worth Star-Telegram, CBS 11 News, KXAS-TV and KFDW FOX 4.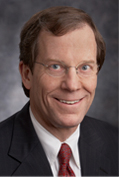 Texas Criminal Defense Lawyers Association General Counsel Patricia Cummings, who represented Judge Boyd and the minor defendant, disagreed and thought the court of appeals' ruling was quite narrow.
"The court of appeals says what Judge Boyd made a mistake on is she found a good cause to close [the hearings], but didn't articulate what the facts were that caused her to reach her conclusion," Cummings said. "It doesn't really question her ability to do it. It says, if you're going to do it, you have to tell us why."
During oral arguments, which took place June 25, Williams and Watler also requested the 2nd Court of Appeals to define what "good cause shown" in the Texas Family Code includes, and to articulate procedures applicable in the future to govern these types of cases. Justice Walker denied the requests, stating in her opinion that the court lacks jurisdiction to do so.
The Tarrant County District Attorney's Office also appeared in oral arguments on behalf of the state, which was on the media outlets' side.
Judge Boyd's arguments for closing the hearings to reporters and the public was her concern that media reports would taint the jury pool and publish omitted facts that the prosecutor had decided to keep out from the stipulation of evidence.
Justice Walker disagreed with both points in her opinion, labeling a decision to uphold an exclusion of the public in these matters "nonsensical," and one that would "constitute an absurd result."
"The fear of tainting the jury pool is indeed a concern in every pretrial hearing in every high profile case, criminal or civil, including juvenile cases," Justice Walker wrote. "Juror exposure to news accounts of a crime does not alone, however, presumptively deprive the defendant of due process. Prominence does not produce prejudice, and juror impartiality does not require juror ignorance."
The case involved a 16-year-old boy – only called R.J.D. in the court records – who was accused of murdering a 17-year-old acquaintance with a hammer.
According to court records, R.J.D. turned 17 in December 2013, so prosecutors sought to have him certified to stand trial as an adult at a Jan. 10 certification hearing – the first of the two that Judge Boyd barred to the public.
At the second, a Jan. 22 hearing, the defense attorneys and prosecutors agreed to omit evidence of certain facts involving the sexual relationship between R.J.D. and the victim, and later, discussed the plea agreement that the parties had reached.
The opinion said Judge Boyd closed both hearings to the public, despite the state's opposition and R.J.D.'s lack of seeking her to do so.
Justice Walker's opinion is the second of two recent rulings in Texas regarding reporters' access to juvenile courts.
The first was a July 29 ruling in an El Paso court that held a juvenile has a 14th Amendment due process right to demand an open trial. In this case, the judge ordered a courtroom closure during voir dire over the juvenile's objection.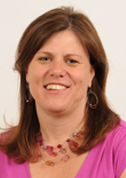 Though she is pleased with the "narrow" nature of Justice Walker's ruling, Cummings added that she's concerned about the impact it might have on the juvenile in the case.
"There's a lot of debate on can and will the press release his name," she said. "Our hopes are that everyone would be mindful and sensitive of all information that ultimately gets released in the transcript."
© 2014 The Texas Lawbook. Content of The Texas Lawbook is controlled and protected by specific licensing agreements with our subscribers and under federal copyright laws. Any distribution of this content without the consent of The Texas Lawbook is prohibited.
If you see any inaccuracy in any article in The Texas Lawbook, please contact us. Our goal is content that is 100% true and accurate. Thank you.