© 2017 The Texas Lawbook.
By Brooks Igo
(Sept. 6) – Haynes and Boone announced this morning that Houston energy litigation partners Craig Stahl and Jeffrey Kuehnle have lateraled to the firm from Andrews Kurth Kenyon, where Stahl was co-chair of its energy litigation practice.
Counsel Emmie Gooch is also part of the team jumping to HayBoo. Stahl says his new firm, like AKK, is a leading energy firm and has a collegial atmosphere, but it also offers an "added dimension.
"Haynes and Boone has locations in places where we have a lot of cases," noted Stahl, who practiced at Andrews Kurth for almost 15 years.
In particular, Stahl pointed to HayBoo's offices in Denver, Fort Worth and San Antonio as being an advantage for his oil and gas clients who have cases in Colorado, Wyoming, North Dakota, Tarrant County and the Eagle Ford Shale area.
Stahl is planning to take the bar in Colorado in November and spend more time in the firm's Denver office once licensed.
Kuehnle was hired by Stahl at Andrews Kurth. He focuses his practice on representing major energy producers in multimillion-dollar lawsuits and appeals.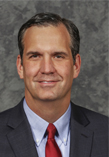 Two areas of litigation that Stahl is seeing an uptick in are lease terminations and environmental cases related to pollution and seismicity claims.
Stahl says prior to the shale plays, the law relevant to lease terminations was well-developed; the advent of horizontal drilling and fracking has led to a wave of developing case law in new states touching the Rockies and Marcellus shale plays.
"It is an opportunity for courts to put new twists on old law," he said.
© 2017 The Texas Lawbook. Content of The Texas Lawbook is controlled and protected by specific licensing agreements with our subscribers and under federal copyright laws. Any distribution of this content without the consent of The Texas Lawbook is prohibited.
If you see any inaccuracy in any article in The Texas Lawbook, please contact us. Our goal is content that is 100% true and accurate. Thank you.