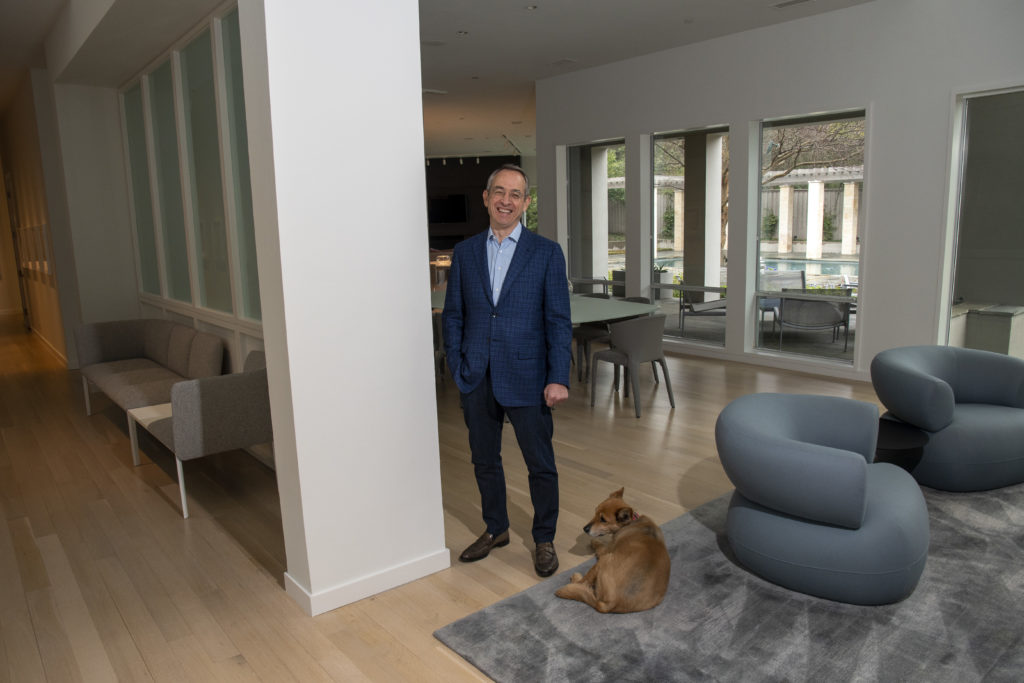 Gibson Dunn & Crutcher partner Jeff Chapman suffered a devastating loss in 2013 when his wife of more than 30 years died from cancer – an experience he calls the worst of his life.
Surviving that tragedy and all the personal devastation that came with it, he says, actually prepared him for the unpredictability and isolation of the Covid-19 pandemic.
"I've kind of learned the hard way how lucky I am, to have what I have, and to not feel sorry for myself," Chapman, who has since remarried, told The Texas Lawbook. "So, I have a fantastic law firm, fantastic colleagues, the best clients in the world."
However, he acknowledges that the restrictions have made life difficult.
"I love to travel. I love seeing my mother or brother or other members of my family," he said. "And it's all very difficult, but that's the kind of dynamic and challenge everyone else is feeling…But I have thrived."
That Chapman, who is co-chair of the global mergers and acquisitions practice at Gibson, Dunn & Crutcher thrived during Covid-19 is not an overstatement. He was clearly one of the top M&A dealmakers in Texas in 2020, working on six billion-dollar-plus transactions and a few smaller deals.
The Texas Lawbook's Corporate Deal Tracker shows that Chapman led or co-led these transactions:
Pioneer Natural Resources' $7.5 billion merger with Parsley Energy;
Kimberly-Clark's acquisition of Softex Indonesia for $1.2 billion;
Foundation Building Materials' $1.4 billion sale to American Securities;
A confidential $1.85 billion private equity deal; and
Primoris' $620 million takeover of Future Infrastructure, which is expected to close imminently.
"The truth is that the last six months have been the busiest in my career," said Chapman, who has been in the game for 37 years.
The volume of Chapman's deal work comes as no surprise to those that have worked with him.
Goldman Sachs Dallas partner Aasem Khalil, who has known Chapman for four years and worked with him on the Primoris deal, says Chapman's knowledge of M&A, his calm demeanor, and his knack for making the most advice-immune clients walk away from a bad idea, have earned him a strong reputation in the sector.
"I had one client say, 'We need to hire Jeff Chapman. He literally wrote the book on M&A,' and they sent me a picture of [a] guidebook to M&A by Jeff Chapman," Khalil told The Texas Lawbook. "I've had the good fortune of working with some of the best M&A lawyers over the years and I would certainly include Jeff in that company."
Chapman led the team that represented Pioneer Natural Resources in its acquisition of Parsley Energy, which recently closed. The all-stock merger between the Permian basin pure-plays was one of the biggest and most visible energy transactions in a year where traditional oil and gas deals were relatively scarce amid increased market uncertainty due to the pandemic.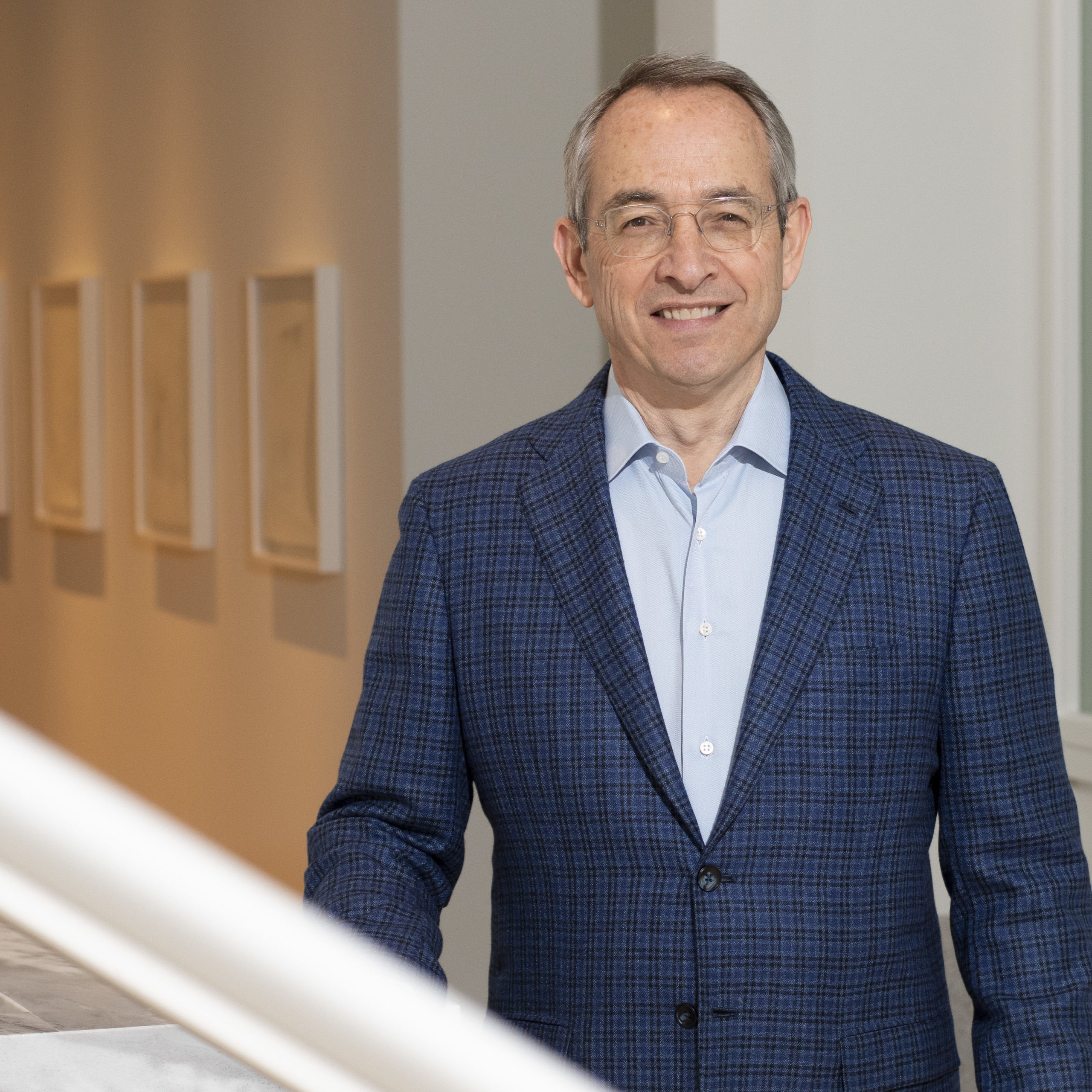 "The pandemic was part and parcel of discussions in the industry, about the proper magnitude, and trading value of public energy stocks," Chapman said. "I think there emerged during the course of the first half of 2020 a sense in the market among analysts and investors, that if you didn't have a $10 billion market cap, you were going to be left behind."
Post merger, Pioneer Natural Resources has a current market capitalization of $26 billion.
"That really gets a lot of industrial interest…that was very much in the minds of investors in the first half of last year and throughout 2020," he said.
The deal drew some scrutiny because of the family ties between Pioneer Natural Resources chief executive Scott Sheffield and son Bryan, who founded Parsley and was executive chairman of the company at the time of the merger, but both Sheffields were kept out of the negotiations. Chapman described the process as "straightforward" and "professional".
"Stock-for-stock deals can be complicated," he said. "But there was no drama in the transaction. It was very professionally done, both sides did a great job. And the deal went the way you want deals to go. And our clients, which had not done a public acquisition like this for many years, you would have thought they did them every quarter."
The process also saw Chapman working alongside his long-time mentor, Mike Wortley, who serves on the board of Pioneer and is the chief legal officer at Reata Pharmaceuticals, as well as old friends Pioneer general counsel Mark Kleinman and executive vice president of corporate operations Mark Berg.
"Mike Wortley is the finest M&A lawyer I've ever met," Chapman said. "And one of the finest men I've ever met…I have admired Mark Kleinman and Mark Berg forever, since I've been in Dallas."
His friendship with Kleinman goes back more than 30 years after Chapman, an Iowa native, moved to the Dallas area.
"I think our mothers in law were college roommates or something," Kleinman said.
Yet the two had never worked together until the Pioneer deal.
"We're a terrible client," Kleinman joked. "We're incredibly demanding. We take extremely complex things and figure out how to make them more complex. And you know, Jeff is just so steady and smart and experienced. And I know he had a lot going on last year, but we wouldn't have known of them."
While the Pioneer-Parsley deal was smooth sailing for the most part, the Kimberly-Clark cross-border acquisition of Softex posed a unique set of challenges in a year marked by travel restrictions and lockdowns. The deal was also the first cross-border deal Chapman had worked on involving an Asian company.
Chapman described the complications of working on a cross-border deal over Zoom, which he had never used prior to the pandemic, instead of being on the ground in Asia, which is how it would have been handled in a normal year.
"We couldn't conduct traditional diligence on traditional terms because of travel restrictions," he said. "So almost all negotiations and diligence in a typical scenario like that (in a typical year), I would have spent a month in Singapore. And my team would have been there face-to-face with Asian culture. In that part of the world, I think they very much value face-to-face, personal interaction, and we weren't able to do that. So, it complicated the process, but we got there."
As the deal progressed, however, Chapman found himself more at ease with his Asian counterparts.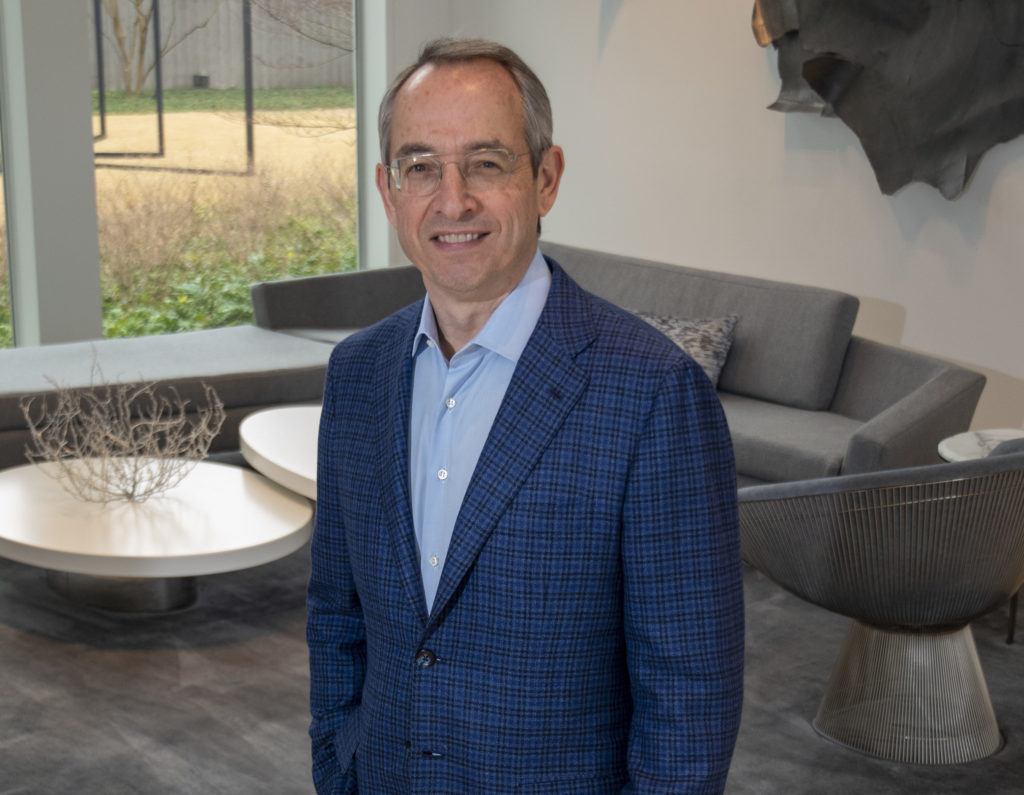 "It became more and more like a conventional cross border deal," he said. "I got increasingly comfortable working with the counterparty and the law firm, and they ended up just doing an outstanding job, I developed a wonderful relationship with the lead partner and the Singapore firm."
Going forward, Chapman sees more M&A deals on the horizon, and he says he has more clients now than over the course of his years of partnering.
"I'm very optimistic about this year," he said. "It's going to be cautious by nature not to express too much optimism. But I'm feeling really good about this year."
Chapman has other reasons to look back fondly of 2020. The University of Iowa presented the Dallas lawyer with its Distinguished Alumni Achievement Award.
Michael Frankel, who recruited Chapman for his first job out of law school, nominated the M&A lawyer for his professional and personal contributions.
"Jeff is not only my friend but my hero," Frankel wrote in the nomination letter. "On July 15, 2009, Jeff donated a kidney to me and helped save my life. He never wavered or faltered. His recovery in some ways was harder than mine as he needed to be readmitted to the hospital 24 hours after being released because of a complication and spent another seven days there for treatment and monitoring.
"It is impossible to fully describe the courage that it takes to do what Jeff did," he said.
Texas Lawbook reporter Mark Curriden contributed to this article.