Editor's Note: The following is an excerpt from Houston attorney Martin J. Siegel's book Judgment & Mercy: The Turbulent Life and Times of the Judge Who Condemned the Rosenbergs. Please visit his website to learn more. Siegel will be in Dallas Saturday, July 29, to sign copies and discuss his book at 4 p.m at Interabang Books, 5600 W. Lovers Lane.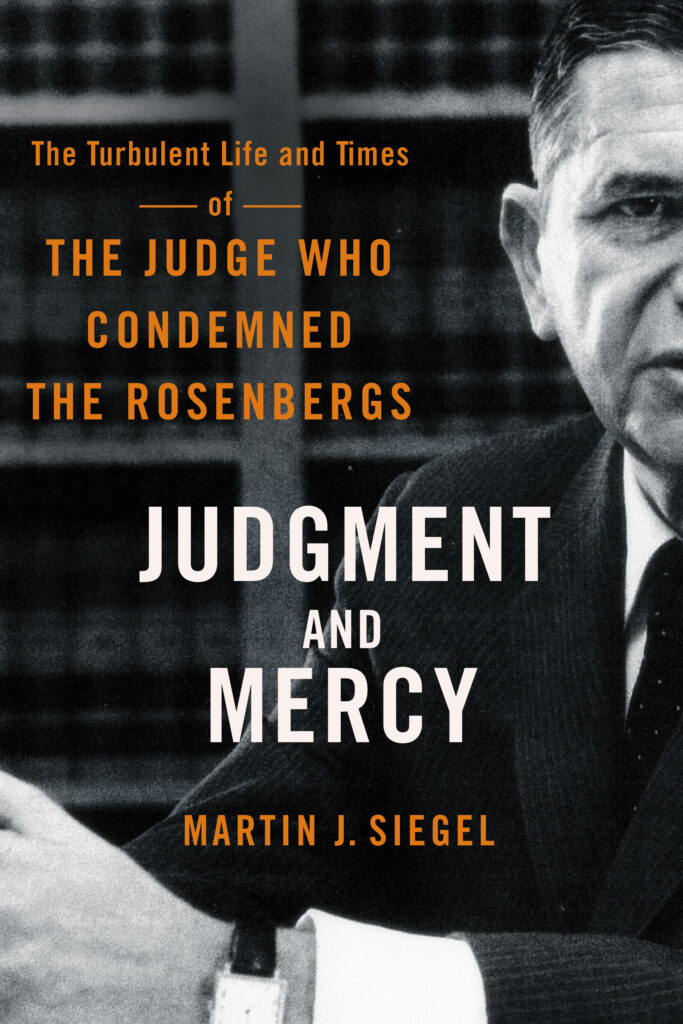 On a freezing February morning in 1992, I left the tiny apartment I shared with an architect and his girlfriend near Washington Square and headed uptown. I was on a sad and surreal errand — my boss's funeral. He was a federal appellate judge, on the bench for forty years, and for the past six months I'd been one of his two law clerks.
Just out of law school, we analyzed cases for him, recommended how to rule, and wrote first drafts of the court's opinions. Heady stuff for twenty-somethings still reeling from bar exams. But now we were filing past NYPD officers into the Moorish opulence of the Park Avenue Synagogue. We tiptoed around the dignitaries — former heads of the CIA and FBI, other judges, media bigwigs — and found seats in back.
I don't remember much of the service; mostly I was people watching.
Then came the moment no one there will ever forget.
The rabbi, a white-haired eminence, was winding up a soft-spoken eulogy when out of nowhere someone behind me bellowed: "He murdered the
Rosenbergs! Let him rot in hell!"
For a split second it felt as if a bomb had detonated. The elderly grandees gasped, ducked, lurched. I recovered in time to turn around and see an old, shabby figure calmly stride out of the sanctuary. The rabbi, a seasoned pro, recovered and went on.
After the service, out there on Madison Avenue, two or three people were parading in a little circle holding signs, picketing in the icy cold. I was dumbstruck. Protesting a dead man from the grainy, gray-and-white yesteryear of the McCarthy era?
I was twenty-five, and to me they might as well have been screaming "Remember the Maine!" I couldn't believe actual living people still cared — still hated the man enough to find and infiltrate his funeral and hound him one last time, literally into the grave.
Justice Felix Frankfurter once said that being forgotten "is the fate of all but very, very few judges." At least my old boss, Irving Robert Kaufman, was one of the few.
In 1951, Kaufman wrangled to get the trial of Julius and Ethel Rosenberg, charged with stealing the "secret" of the atomic bomb and handing it to the monstrous Joseph Stalin. He was forty, one of the youngest federal judges in America and only sixteen months in office. During the trial, he often intervened in ways that helped the government.
Upstairs in his chambers, he conducted secret, ex parte meetings with prosecutors, including the infamous Roy Cohn. No one knows what they discussed. Once jurors convicted, he deftly advertised his anguish over the sentence and alluded to solitary soul-searching in his empty, dimly lit synagogue.
"I shall approach my task with deep humility," he'd written the president on his appointment, "for to judge man is almost a divine prerogative."
Now the hour for judgment had come.
But his lonely meditations didn't end in mercy. Instead, he condemned the young couple to die in the electric chair in Sing Sing and blasted them for nothing less than igniting the Korean War.
"Who knows but that millions more of innocent people may pay the price of your treason," he thundered before a spellbound Manhattan courtroom.
Carried out two years later despite a frenzied push for clemency that united Picasso and the pope, the death sentences convulsed America and ratcheted up Cold War tensions. By then, bomb threats had driven Kaufman and his family from their luxurious Park Avenue apartment.
The septuagenarian zealots stalking his memorial service were missing something, though.
In the years that followed the Rosenberg case, the hanging judge became something few who didn't know him predicted: a progressive stalwart. He was the first federal judge to desegregate a school north of the Mason-Dixon Line. After President John F. Kennedy elevated him to the appellate bench — the United States Court of Appeals for the Second Circuit, then the second most important federal court in America — his opinions modernized the insanity defense, improved juvenile justice, reformed Attica-era prisons, and shielded conscientious objectors from the jungles of Vietnam.
The grateful son of immigrants, he freed "the man without a country" stranded on Ellis Island and halted Richard Nixon's deportation of John Lennon on bogus drug charges. In a decision called the Brown v. Board of Education of human rights law, he breathed life into a vague, dusty statute from 1789 and permitted victims to bring their foreign torturers to justice in American courtrooms.
His greatest mark was on the First Amendment, as he championed the press and free speech in the Pentagon Papers case, a landmark libel suit against 60 Minutes, and other pathbreaking decisions. Floyd Abrams, then perhaps America's leading First Amendment lawyer, labeled Kaufman "one of the most eloquent articulators of the underlying meaning" of that constitutional guarantee; "his rulings reflected an abiding belief in the significance of free expression for everybody."
Again and again, civil liberties lawyers would think of the martyred Rosenbergs and blanch on learning Kaufman was one of the three judges assigned to decide their appeal — only to turn ecstatic when he ruled in their favor. Grace withheld from the Rosenbergs overflowed toward others: the weak, the excluded, the unpopular.
So the fierce, living passion aroused that day by the old, dead Irving Kaufman poses a riddle about judicial schizophrenia: How did the man responsible for two of the most infamous executions in American history become one of the most illustrious liberal jurists of his time? The question is what two historians called the "enigma" of the Rosenbergs' judge — a figure typically but wrongly caricatured as nothing more than a minor, bloodthirsty supporting cast member in the morality play of McCarthyism.
Kaufman's clamorous send-off also reflected the wages of an extraordinarily tumultuous judicial life, one produced by a superheated energy and frantic ambition. "My entire career has been one dominated by a sense of urgency," he confided to a family member.
In his first four decades, he rose from nothing to national hero. Most people thought the Rosenbergs got what they deserved, and newspapers and congressmen hailed his courage in defying communist bullying and lunatic death threats. Little seemed to block his path to the "Jewish seat" on the Supreme Court.
But gradually, over the second forty years, the terror of atomic annihilation and the red- baiting dissipated, and a deferred and scornful howl went up over what had happened to the Rosenbergs. In the 1970s, the couple's orphaned sons came of age and led a new generation's crusade to expose the government's asserted "frame-up" of their parents, charges made all too plausible by the stream of official lies in Vietnam and Watergate.
When FBI records revealed Kaufman's private dealings with the prosecution, it was suddenly 1953 again. Dogged by new threats and strident protesters, denounced in print and faced with calls for impeachment, he lived under siege. His haunting by the eternally young couple bubbled to the surface in defensive outbursts to people he hardly knew and in a relentless, decades-long, secret campaign to counter and muzzle critics.
I saw it in the sad, creased, oxidized-brown index cards I found on his desk in 1991 quoting praise from the Rosenbergs' lawyer almost a half century earlier.
Life in this pressure cooker exacted its bitter toll. One of Kaufman's sons was in the synagogue that morning to say farewell. But two were absent. They'd predeceased Kaufman after decades of substance abuse, paternal haranguing, and in one case, mental illness.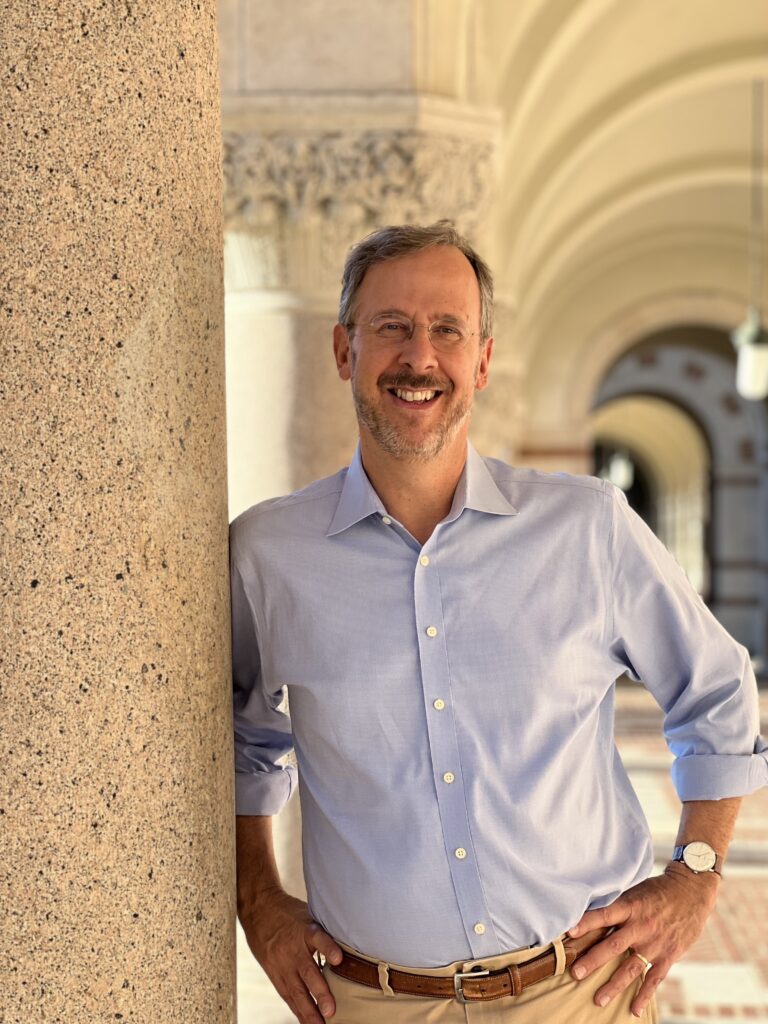 Dominated by the husband she'd married at nineteen, Kaufman's wife Helen suffered her own travails—alcoholism, anorexia, and attempted suicide. Misery shadowed the family's gilded lives among New York's Jewish elite, and few in the know chalked it up to coincidence.
For most who do it, judging offers one of life's quieter, cloistered pursuits. "By and large, judges lead unspectacular lives," wrote one profiler of the revered Judge Learned Hand in 1946. "Their careers, like broad plateaus, are unmarked by gullies and hills."
For Kaufman, however, the judicial calling formed a backdrop to heartache and collateral damage. What began as dazzling and precocious self-made success, a sprint toward the summit of legal power, ended largely in self-inflicted tragedy. Just as the letter writers and funeral pickets wanted.