© 2017 The Texas Lawbook.
By Janet Elliott
(AUSTIN) – A year-old effort initiated by the Texas Supreme Court to write a judicial ethics rule governing social media use has run into roadblocks including First Amendment concerns and a generational divide.
After discussing the latest version of the proposed rule earlier this month, the court's rules advisory committee decided to continue discussions, casting doubt on whether a new rule would be in place for the 2018 primary elections in March. Two appellate justices who use social media were added to a subcommittee studying the issue.
Advisory Committee Chair Chip Babcock said some committee members expressed concern about the federal constitutional implications of regulating speech. He said it has been a challenge to craft a rule that protects the free speech rights of judges and judicial candidates while protecting the state's interest in promoting confidence in the judicial system.
"There's sort of a philosophical disagreement among judges and lawyers about how much regulation is proper," said Babcock, a Jackson Walker partner with expertise in media and First Amendment litigation. "It certainly breaks down on age lines. From the under 40 you're generally going to hear 'What's the big deal?' and from the over 40 you're going to hear 'Oh my god!'"
The latest version would simply apply existing judicial conduct rules governing a judge's verbal and written communications to social media communications.
Babcock said much of the discussion concerned a lengthy proposed comment to the rule. The comment contains a number of cautions about social media communications that could undermine a judge's integrity or impartiality. Under the proposed commentary, certain social media connections and "careless statements" could be grounds for recusal. Judicial candidates are advised to use a separate social media site or account for their campaigns.
"It's when you get to the comments where the battleground is," said Babcock, noting that a number of proponents are looking for a 'safe harbor' that would combine the broadest guidelines for social media commentary without dictating what is specifically unacceptable. "That's what we're struggling with."
John Browning, a leading authority on judicial use of social media who is advising the rules committee, said the proposed rule and comment provide a "very necessary" addition to the baseline for judicial ethics.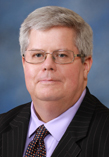 "There's nothing different or special about one's social media conduct that differs from their conduct in giving a speech at a bar association or when in conversation with others. The same rules apply to one's activities on social media," said Browning, a litigator at the Dallas firm of Passman & Jones.
Professor Elaine Carlson of South Texas College of Law, chair of the subcommittee that advanced the rule and comment, said several members of the broader committee felt it is unrealistic, due to volume, for judges to have a duty to monitor their social media.
To address concerns that the subcommittee did not include judges who actually use social media, the panel was expanded to include Justices William Boyce and Tracy Christopher of Houston's 14th Court of Appeals.
Judges Win Cases Involving Social Media
Chief Justice Nathan Hecht initiated the social media discussion in December 2016 a few months after he spoke about social media along with Justices Eva Guzman and Don Willett at the Texas Tribune Festival. He said at the panel discussion that the court had not yet adopted rules for judges because social media was still relatively new.
In 2015, Hecht's court became entangled in a case involving a state district judge in Galveston County who was removed from a high-profile criminal trial after defense lawyers objected to her Facebook postings about the case. After the State Commission on Judicial Conduct admonished the judge, a three-judge Special Court of Review appointed by the Supreme Court cleared Judge Michelle Slaughter of wrongdoing.
Slaughter, who was represented by Babcock, argued that her Facebook posts fulfilled a campaign promise to keep the public informed about cases being tried in her court. She is running for the Court of Criminal Appeals in 2018.
Slaughter's case and another involving a failed effort to disqualify a judge from hearing a case involving a Facebook "friend" show the need for guidance. But the task of providing that guidance hasn't been easy, particularly because of the ever-evolving nature of social media.
The advisory committee also is reviewing a possible new comment to the Texas Disciplinary Rules of Professional Conduct concerning how lawyers review social media accounts of jurors and prospective jurors. Under the most recent version, a lawyer could review a juror's publicly available social media, but sending them a Facebook friend request or asking to connect on LinkedIn would be an improper ex parte communication.
Carlson said there was considerable feedback from committee members and the issue involving jurors remains a work in progress.
The terms for members of the advisory committee expire Dec. 31. Babcock said he anticipates being reappointed as chair and having the social media proposals back before the new committee when it meets early next year. The committee could forward its recommendations to the Supreme Court, which is expected to seek further comments from the bench and bar before finalizing any rules.
Willett's Tweets Criticized
One justice who likely will not be around for the court's discussion is Willett, whose clever and prolific presence on Twitter elevated his public profile so much that he became know as Texas's Twitter Laureate. Willett told the Texas Tribune audience in 2016 that social media had become essential in judicial contests.
"I view it as political malpractice not to engage people smartly and carefully and judiciously through social media, especially if you are running in a contested primary," Willett said.
A pair of Willett's tweets became fodder for Senate Democrats last month at his confirmation hearing for the 5th U.S. Circuit Court of Appeals. Willett defended the 2014 and 2015 tweets about transgender people and same-sex marriage as jokes.
Browning, who co-authored an article on judicial use of social media with Willett for the February 2016 Texas Bar Journal, said it was inevitable but disappointing to see Willett criticized.
"His tweets are not political," said Browning. "I have consistently held him up as gold standard of judicial use of social media. He does not discuss pending cases and is fairly nonpartisan in his posts. What comes through is his love of family, his love of Texas, his love of the constitution, and his humor ‑ as well as pop culture."
© 2017 The Texas Lawbook. Content of The Texas Lawbook is controlled and protected by specific licensing agreements with our subscribers and under federal copyright laws. Any distribution of this content without the consent of The Texas Lawbook is prohibited.
If you see any inaccuracy in any article in The Texas Lawbook, please contact us. Our goal is content that is 100% true and accurate. Thank you.