A jury has ordered a Dallas couple to pay their wedding photographer $1 million for conducting a public campaign that defamed the photographer and basically destroyed her business.
A Dallas jury heard a week of evidence before deciding Friday that Neely and Andrew Moldovan made false and malicious claims against prominent portrait photographer Andrea Polito, who has photographed the weddings of professional athletes Michael Finley and Brian "The Boz" Bosworth.
Polito sued the Moldovans in 2014 claiming that they conducted a successful media campaign involving repeated internet blogs and even a news segment on NBC.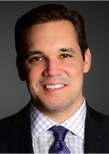 "This is a bride who was demanding photos before they were ready," says Dave Wishnew, a partner at Gruber Elrod Johansen Hail Shank, who represents Polito.
"It was a public smear campaign to drive people to her blog," Wishnew says. "They attacked Andrea and encouraged her friends to attack her … portraying her as a cheater and scammer, which was absolutely false.
"Freedom of speech is not freedom of consequence," he says. "We do not have the right to smear someone and make false allegations."
The seven-man, five-woman jury heard 10 witnesses and then deliberated for two hours before returning its verdict.
The jury awarded $525,000 in actual damages, $280,000 in loss of reputation, $75,000 for mental anguish and $200,000 in punitive damages.
Wishnew says that the Moldovans wrongfully attacked Polito through social media over what they claimed were unreasonable fees associated with the delivery of their wedding photos. The couple specifically objected to the contract's stipulation for selecting a $125 photo album cover before the images of the rehearsal dinner and wedding were provided.
In a 2014 NBC News interview, the couple charged that Ms. Polito was "holding their pictures hostage."
The Moldovans' allegations went viral, according to Wishnew, which destroyed Polito's then-thriving business.
Wishnew says he felt confident he would win the case during the first day of trial when he cross-examined Neely Moldovan. "We caught her in so many lies that you could see the disgust on the jurors' faces," he says.