A Tyler, Texas jury has awarded a former chemical company executive more than $43 million for lifelong damages he suffered after a local hospital allowed him to go under the care of a doctor on probation.
In an 11-1 verdict, the jury ruled Tuesday that Tyler-based East Texas Medical Center committed gross negligence when it violated its own bylaws to allow Dr. Gary Boyd to treat 61-year-old Billy Pierce, who was admitted to the hospital in April 2014 with stomach pain and vomiting. The hospital's bylaws and policies say that the hospital privileges of a doctor on probation are automatically suspended.
The jury's verdict included $18.57 million in actual damages against the hospital and, because the "evidence was so egregious," $25 million in punitive damages, even though Pierce's attorneys had only asked for $20 million in punitives, they said.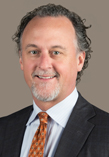 "Just because they're big and just because they're powerful doesn't mean they're right," said Tyler attorney Reid Martin, who represented Pierce at trial. "When a hospital acts the way that particular one did, they need to have a message sent to them. Hopefully other hospitals will heed the message sent to the East Texas Medical Center."
Even so, Martin and lawyers for the defense reached a high/low settlement agreement over the weekend in which the hospital will pay Mr. Pierce $9 million within 30 days of the verdict.
"The settlement was substantially below the verdict," said Dallas attorney Stan Thiebaud, who represented the hospital. "Parties agreed there would be no appeals."
Though the settlement only accounted for 21 percent of what the jury awarded, Martin still considers the $9 million a favorable outcome for his client given the obstacles of med mal damage caps from Texas tort reform and amount of years Mr. Pierce's family likely would be waiting to receive anything while the matter went on appeal.
"It would certainly be appealed, and given the track record of the appellate courts in Texas… we would have been lucky to hold on to any of the punitive damage award," Martin said.
Martin and other lawyers at his firm, Martin Walker, presented testimony at trial that Dr. Boyd erroneously diagnosed Mr. Pierce with an anatomical abnormality he said would make surgery to remove bile duct stones impossible. Pierce was also in a medically induced coma for more than a month and effectively abandoned by Dr. Boyd in the meantime, Pierce's lawyers argued.
"This is an important verdict for our medical community here in Texas," Martin said. "This gross negligence finding by the jury is a message to the people who run hospitals not to put profits above a patient's safety. The verdict is very clear that this is what this hospital was doing."
Martin said Mr. Pierce had been in a coma for 35 days, a hospitalist – but not actual hospital leadership – called another gastroenterologist and "begged him to come to the hospital" to provide a second opinion.
The second doctor recommended the very surgery that Dr. Boyd advised against, and performed a surgery without incident on Mr. Pierce the following morning. Because Mr. Pierce's family members had been told for a month that this procedure was impossible, they were at first suspicious of the second doctor, and looked up his credentials, Martin said.
They didn't find any red flags, but it occurred to them to look up Dr. Boyd next. What they found was shocking: Dr. Boyd had been on probation with the Texas Medical Board since June 2013 after he misdiagnosed another patient with similar gastrointestinal issues.
In the 2013 situation, Dr. Boyd failed to adequately document the patient's records, inaccurately diagnosed the patient and performed medically unnecessary procedures, the jury learned at trial. For example, the board found that Dr. Boyd had inaccurately described the location of the patient's ulcer and claimed he had performed multiple biopsies to test for cancer when he had not.
What's more, Martin said, is the East Texas Medical Center leaders failed to tell other doctors and nurses at the hospital that Dr. Boyd was under probation.
Even though Mr. Pierce recovered after receiving the necessary surgery from the second doctor, his cholangitis (infection of the biliary tract) had been "left unchecked for so long" that he ultimately had to receive a liver transplant, Martin said.
Before his hospitalization, Pierce was a senior vice president at Clariant-owned X-Chem, an oil and gas-focused chemicals company where he had worked for 19 years. Due to additional medical issues he has suffered since his 2014 hospitalization, Pierce has been unable to return to work and provide for his family.
Fellow Reid Martin colleagues who also represented Pierce at trial included partner Jack Walker and attorney Marisa Schouten.
The hospital's trial team also included Russ Thornton, who, along with Thiebaud is a partner at Thiebaud Remington Thornton Bailey in Dallas.
The jury's verdict included $18.57 million in actual damages against the hospital and, because the "evidence was so egregious," $25 million in punitive damages, even though Martin said he had only asked for $20 million in punitives.